You've got the projector, big screen and surround sound ready to go. The snacks and hand sanitizers are out. And the canopy is up, just in case the weather takes a turn.
Or maybe you just dug up an extension cord and dragged your TV out to the backyard.
Either way, your outdoor movie night still needs the most important element: a good movie.
Here are 10 flicks that epitomize summer — think baseball, camp, vacations — plus alternatives if those movies aren't thrilling your crowd.
Note: These movies are also plenty enjoyable indoors with the AC cranked up. No judgment here.
Second, more relevant note: In addition to the listed streaming services, all of these movies are available for rental or purchase on digital platforms.
"The Sandlot" (1993)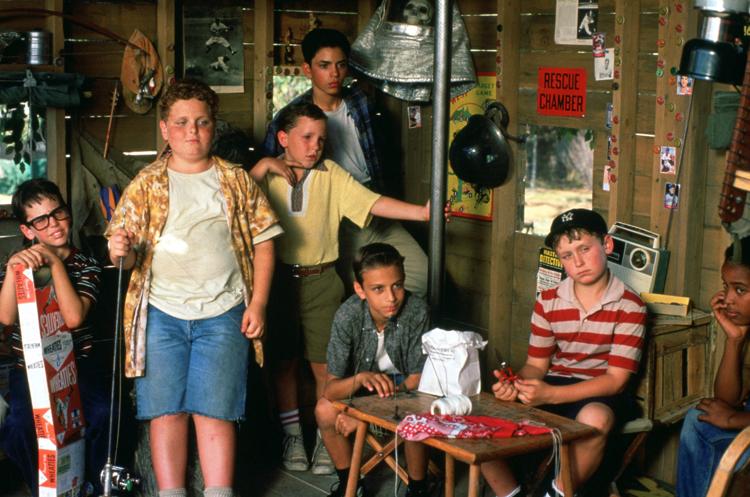 Best for: Those in need of a serious dose of nostalgia, or anyone who wants to share a childhood favorite with their kids. The movie, about a bunch of preteen baseball players who are scared of a very good dog, has held up pretty well, minus the part where Squints pretends to drown so he can make out with a lifeguard. Not cool, dude.
Or watch: "Rookie of the Year," about a kid who breaks his arm and, after it heals, magically has the ability to hurl a baseball at 100 mph. Under the tutelage of Gary Busey, he becomes a pitcher for the Chicago Cubs.
"The Goonies" (1985)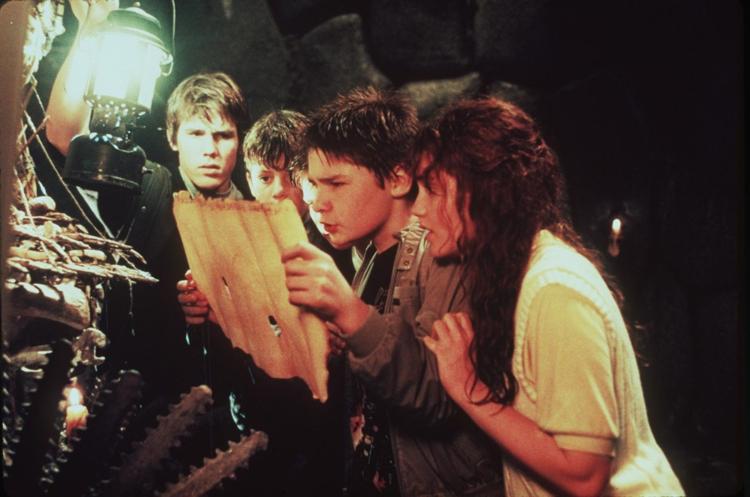 Best for: Those also in need of a serious dose of nostalgia, but who are slightly older than people who grew up watching "The Sandlot." The movie, about a bunch of teens and preteens saving their town by finding pirate treasure, has also held up pretty well, minus all the fat-shaming Chunk goes through. Not cool, Goonies.
Or watch: "Muppet Treasure Island." Sure, it's not strictly a summer movie, but it's got pirates and it's enjoyable at any age.
"Wet Hot American Summer" (2001)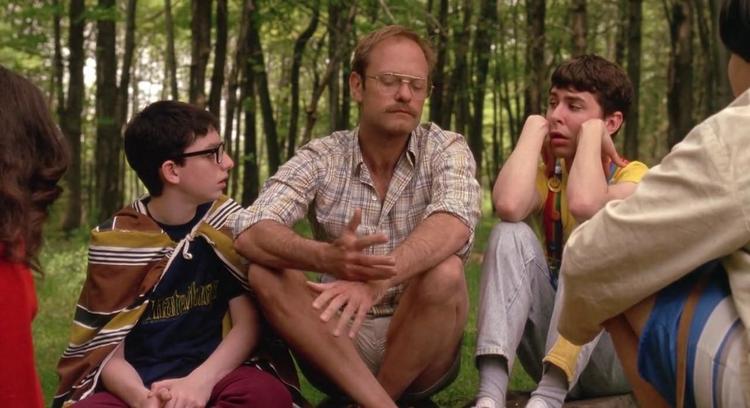 Best for: Anyone with a weird sense of humor. The cult comedy about counselors who save their camp from a piece of Skylab falling from the sky features tons of quotable lines and a bunch of rising stars, including Paul Rudd, Bradley Cooper, Amy Poehler, Elizabeth Banks, Christopher Meloni and H. Jon Benjamin as a can of talking mixed vegetables.
Or watch: "Heavyweights." The movie about campers at a fat camp revolting against their tyrannical counselor (Ben Stiller) is ... not that great, actually. But it's a lot more family-friendly than "Wet Hot."
"Grease" (1978)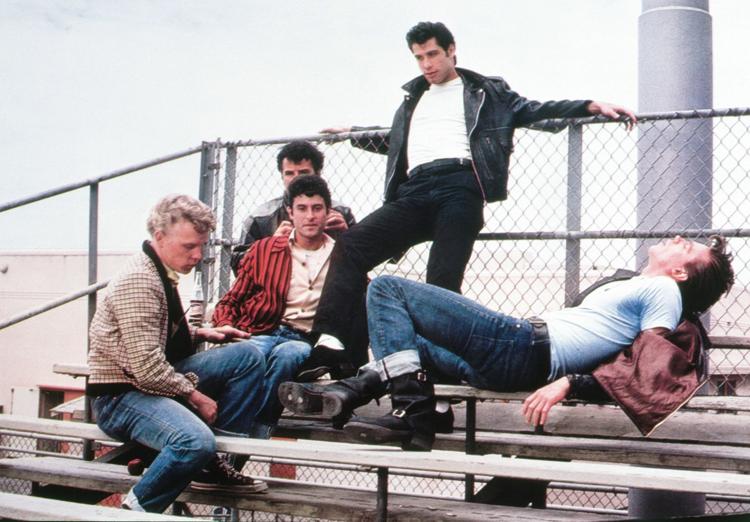 Best for: Fans of musicals, summer and John Travolta. Pretty much every song from the movie is still annoyingly catchy.
Or watch: "Saturday Night Fever," if you'd prefer for your John Travolta movie to come with a side of disco.
Where to stream: Available for digital rental or purchase
"Jaws" (1975)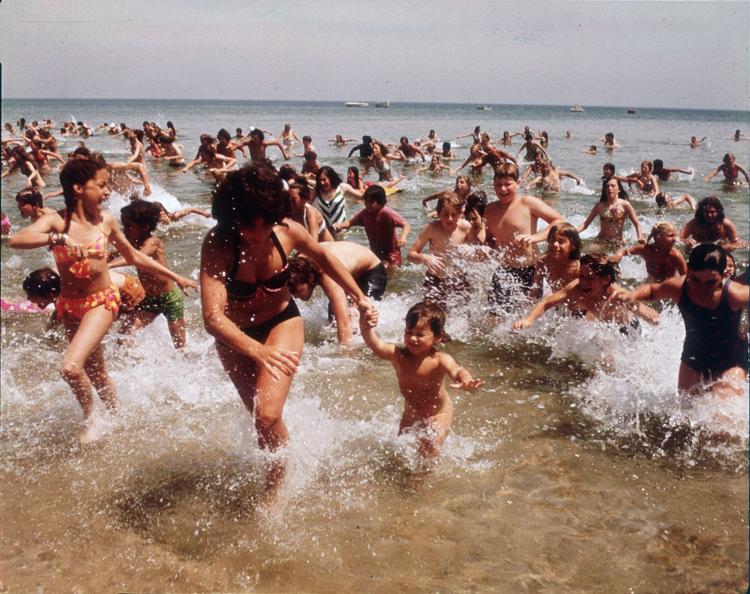 Best for: Fans of Shark Week, or anyone in need of a good scare. Steven Spielberg's movie, about a New England beach town that's terrorized by a killer shark and politicians who want to ignore the killer shark, essentially invented the modern summer blockbuster.
Or watch: "Jurassic Park." It's not strictly a summer movie but, like "Jaws," it does involve a lot of people being eaten.
Where to stream: HBO, HBO Max
"Dazed and Confused" (1993)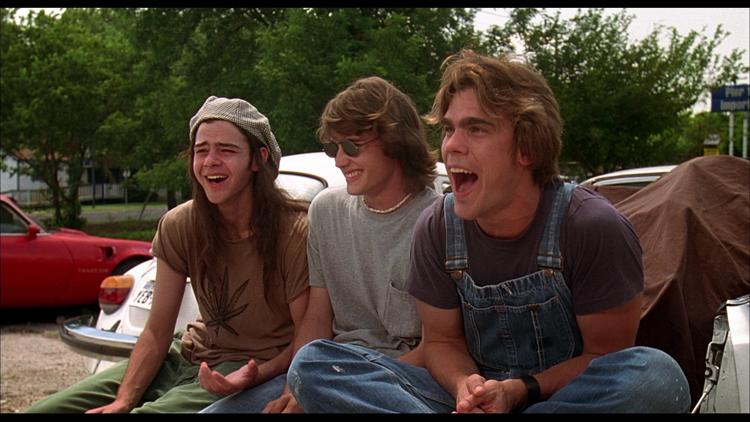 Best for: Anyone who wants to relive their high school days, assuming their high school days involved vicious hazing, hangouts at the drive-in and endless plays of Foghat's "Slow Ride."
Or watch: "Everybody Wants Some!!" Though it takes place in the fall, the movie — which follows a group of college baseball players — is essentially Richard Linklater's spiritual sequel to "Dazed and Confused." It does not feature Foghat's "Slow Ride."
"Dirty Dancing" (1987)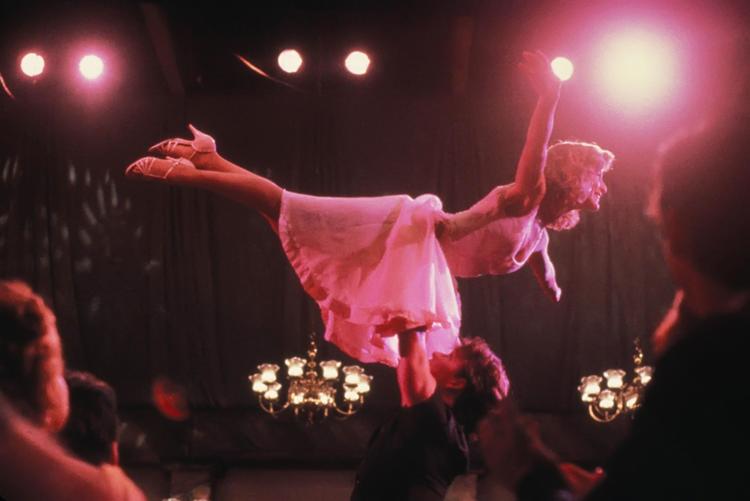 Best for: Anyone who dislikes being put in a corner. Or anyone who wants to watch people spend an entire summer practicing their dance moves.
Or watch: "Footloose," the other seminal '80s dance movie.
Where to stream: Amazon Prime, Hulu
"Caddyshack" (1980)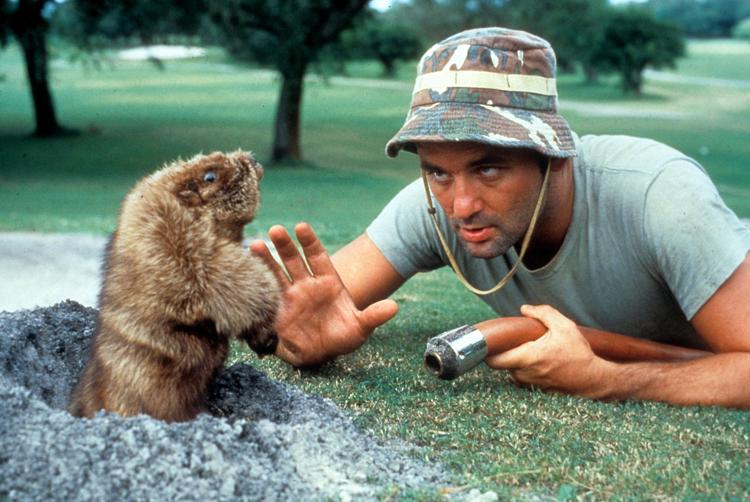 Best for: Fans of golf, Chevy Chase, Bill Murray and animatronic gopher antics. It's maybe the funniest sports movie ever made, or at least the funniest not named "Major League."
Or watch: "Happy Gilmore," another movie about a man-child (Adam Sandler) playing golf. At the very least, it's got a great cameo from Bob Barker.
"National Lampoon's Vacation" (1983)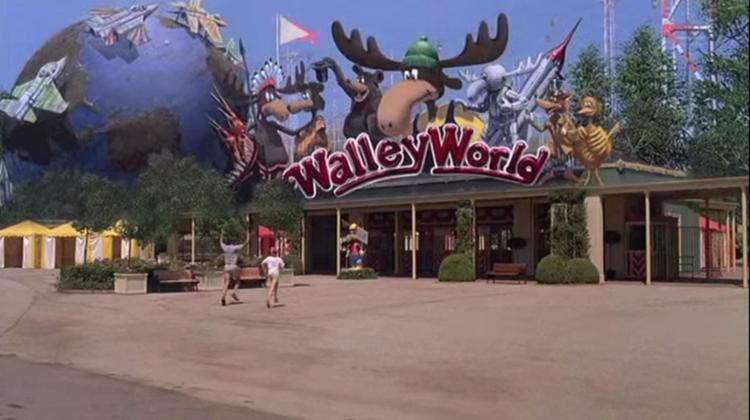 Best for: Anyone who's had to cancel their summer vacation this year. Whether you were driving to Walley World or planning something else, hopefully this helps to fill the void.
Or watch: "National Lampoon's Christmas Vacation." It obviously doesn't take place during summer, but what's wrong with a little Christmas in July?
"Independence Day" (1996)
Best for: Everyone. It's a movie about Will Smith, President Bill Pullman and 'Merica saving the world from aliens.
Or watch: Why do you need an alternative for this one? Just watch "Independence Day." It's the ultimate summer movie. Stuff blows up, Will Smith is in his prime and Bill Pullman gives the greatest presidential speech in history. What's not to like?
---
10 movies destined for the Oscars that didn't win a thing
Stay up-to-date on what's happening
Receive the latest in local entertainment news in your inbox weekly!