Few industries have been upended quite like the film industry.
When the coronavirus pandemic hit, movie sets shut down. Movie theaters shut down. And those films that were set to open got pushed back, some indefinitely.
But things are starting to pick up. At least a little.
Many but not all Omaha theaters have reopened, some around the push for Christopher Nolan's theatrical release of "Tenet."
And the owners of Aksarben Cinema are about to open a huge, new theater and restaurant in west Omaha.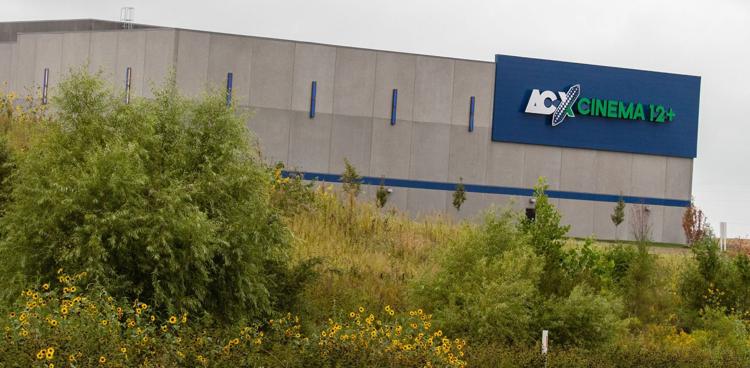 ACX Cinema 12+, so named because it has 12 theaters plus an outdoor screening area, is nearing completion near 204th and Q Streets alongside its Backlot Pizza + Kitchen. Theater seating is currently being installed and concessions menus are being finalized as the complex eyes a November opening. The restaurant is on track to open in mid-October. 
ACX has 12 screens, including one that is a whopping 75 feet wide, much larger than anything at Aksarben Cinema. The rest are 50 feet wide or larger.
Bill Barstow didn't expect to open his new theater in the middle of a pandemic when it was announced more than a year ago. But he believes the movie industry will rebound.
"We had no content to sell. Our supply of movies, all of them shut down in mid-March," said Barstow, co-CEO and president of Main Street Theatres. "So we just have to slowly build into it as the rest of the country comes online."
Some other local theaters have reopened. Some, including Film Streams, have remained closed.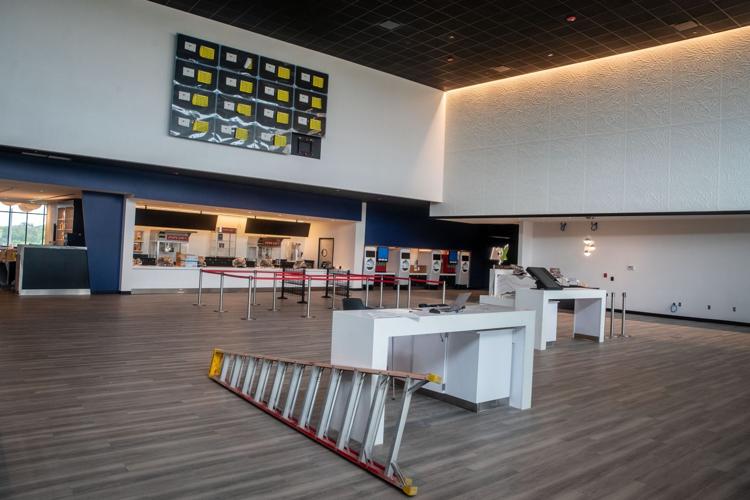 Alamo Drafthouse in La Vista reopened about a month ago, but the theater announced earlier this week that it would temporarily close again.
"Because of the lack of upcoming major new releases, decreased overall demand, and to best conserve our resources as COVID continues to devastate the film industry, we've decided to temporarily close our La Vista franchise location, effective immediately," said a post on the theater's Facebook page.
The La Vista Alamo reopened Aug. 20 after closing in mid-March due to the coronavirus pandemic, with theaters at limited capacity and other safety precautions in place. A second Omaha Alamo location, in Midtown Crossing, has remained closed since mid-March.
Barstow's Main Street Theatres, which owns and operates five movie theaters, including Aksarben Cinema in Omaha, reopened all of its theaters last month. They were closed since March.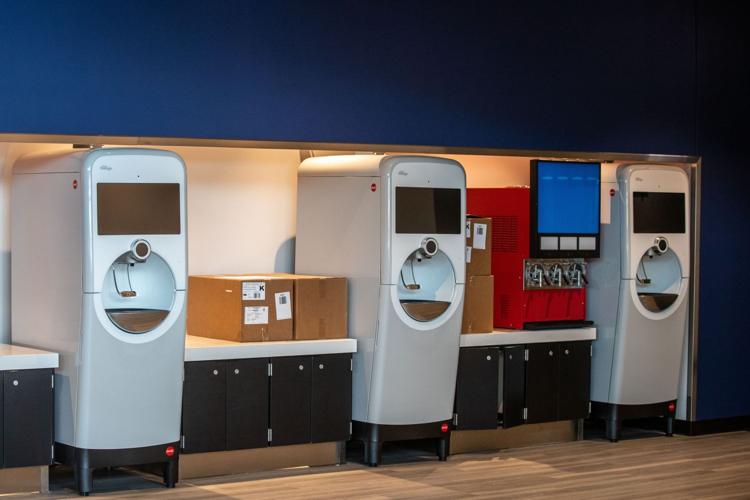 "We've had really good attendance to start," Barstow said, noting that was at all his theaters, including a three-screen theater in Le Mars, Iowa.
The theaters have reduced capacity, fewer showtimes and smaller concessions menus, as well as enhanced cleaning procedures. Social-distancing procedures have been implemented and face masks are mandatory.
The theaters opened "just to get them off and show we're open," Barstow said. But, he added, "We need some bigger movies coming."
The La Vista Alamo's reopening, like most U.S. theaters, came ahead of the release of Nolan's "Tenet," one of the first major film releases since the pandemic began. But after its tepid box office performance, most studios have pushed back their releases.
Nearly 70% of movie theaters in North America resumed operations in recent weeks, according to Variety. Now, exhibitors face the potential of months without new content to offer audiences.
Disney postponed the release of Marvel's "Black Widow," Steven Spielberg's "West Side Story" and Kenneth Branagh's "Death on the Nile." Horror thriller "Candyman" was pushed into 2021, as was disaster film "Greenland" with Gerard Butler.
Analysts projected that 2020 domestic film grosses would decline between 70% and 80% due to the pandemic, according to Variety.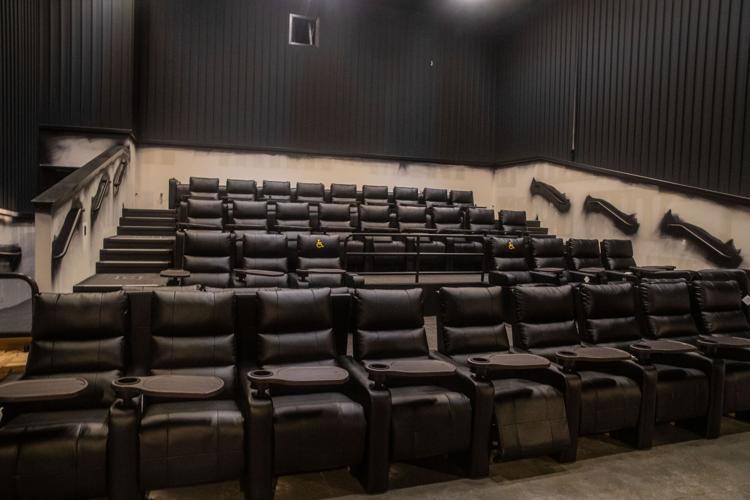 The next major movie releases coming to theaters are set for next month, but they're not exactly blockbuster fare. "The War With Grandpa" is a family comedy starring Robert De Niro and Oakes Fegley ("Pete's Dragon") that was originally set for release in 2018. "Honest Thief" is a new Liam Neeson action movie.
Things could pick back up in November, if they don't get delayed again. The James Bond film "No Time to Die" is set for a Nov. 20 release alongside Pixar's jazz-infused animated film "Soul."
With a relatively empty release schedule, theaters that are open are turning to rereleases to fill out the schedule.
This weekend in Omaha, theaters are screening classics such as "The Karate Kid," "Star Wars: The Empire Strikes Back," "The Neverending Story," "Jaws" and "Jurassic Park."
And more familiar favorites are on the way. This week, it was announced John Carpenter's original "Halloween," "Halloween 4" and "Halloween 5" would return to theaters in select markets.
Concerned about COVID-19?
Sign up now to get the most recent coronavirus headlines and other important local and national news sent to your email inbox daily.