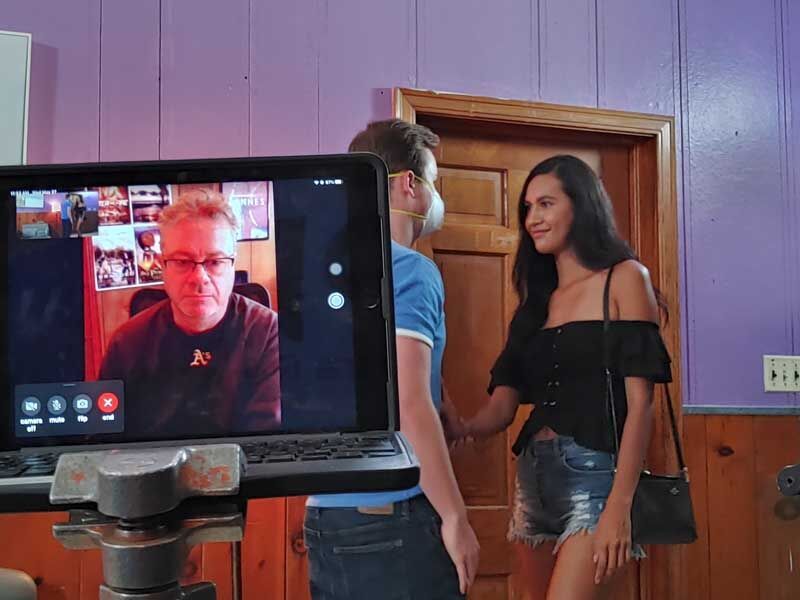 KEARNEY, Neb. — When the COVID-19 pandemic caused Kirk Zeller to drop his plans for a traditional feature film, he shifted gears and developed an idea for a different kind of movie.
"It's one of those things that when you get lemons, you make lemonade," said Zeller, an independent filmmaker living in Ravenna. "We filmed the majority of it here in Ravenna. We did a few pick-up scenes in Los Angeles, along with a lot of establishing shots because the story is set in L.A., but the main reason for filming in a place like Ravenna is safety."
Especially during a pandemic.
"We started pre-production without telling anybody what we were doing so they wouldn't be showing up here at the studios," Zeller said of his three facilities in Ravenna. "Three of us built all the sets and did all the pre-production work. Obviously, we had an electrician come in on one day. Another day, a carpenter helped us with things. But it was very, very targeted, minimizing human interaction."
Zeller and his crew quarantined themselves to concentrate on creating "#MyCorona" — very likely the first coronavirus romantic comedy. Zeller, along with L.A.-based director Phil Gorn and writer Hammad Zaidi, will premiere the film at 8 p.m. Saturday at The World Theatre Drive-In at the Buffalo County Fairgrounds in Ravenna. Admission is $20 in advance; $25 at the gate.
Some cast and crew members plan to participate in a talk-back session with the audience following the screening.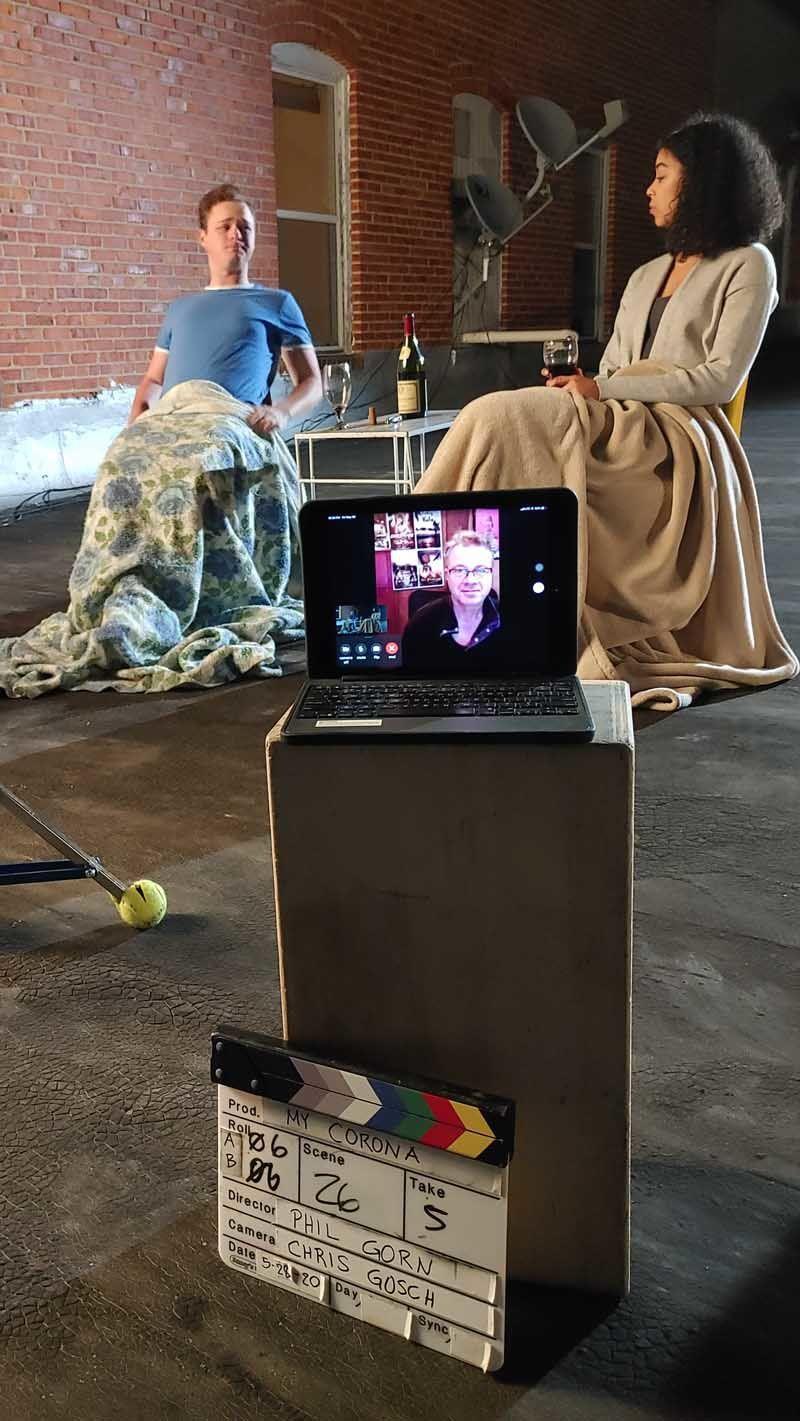 The film tells the story of residents of an apartment building in L.A. who get to know each other during the first days of the pandemic. Their conversations take place through the walls in an effort to comply with stay-at-home orders.
"At this moment, I think the film will be extremely relatable," Zeller said. "Most films are something like an action movie or medical drama — something that appeals to a certain demographic. Not everybody can relate to that. With COVID, everybody can relate. It's as contemporary as you can possibly get because we're living with it every day, right now. It hasn't gone away."
"#MyCorona" begins Feb. 15, 2020. The filmmakers labeled the first few scenes with dates to establish a time frame.
"In the first scene, no one wears a mask except for one resident of the apartment building who has just come back from Hong Kong," Zeller said. "She has gloves on and a mask, and the other residents are wondering what is going on with her."
On the technical side, Zeller helped the actors avoid interaction with each other by filming them in separate apartments.
"We were just logically thinking through, 'How can we make this safe?' " Zeller said. "We took a lot of precautions that people wouldn't normally think of. We built sets for the two main characters with a movable wall between them. For the others in the cast, they stayed in apartments that ultimately were their sets. That way, people wouldn't be engaging in large groups. There's no putting people into vans and transporting them to a set somewhere so they could sit right next to each other in a confined space."
Zeller believes that the power of the film's story will transcend the mechanics of the production, that audience members won't notice the tricks the producers used to keep the cast and crew safe.
"There are no intimacy scenes," he said. "Ordinarily in a romantic comedy, there would be. We were filming this in the midst of COVID-19, so you won't see any kissing scenes or anything like that. There are implied intimacy scenes where people head to the bedroom and close the door, but there's no touching or kissing."
Gorn, the director of the project, didn't even travel to Nebraska.
"He directed it remotely," Zeller said. "I carried an iPad everywhere I went. He saw everything I saw. I sent the camera feeds to him directly through a Google Meet connection. It was very, very unique. As far as we have researched, this is the first film to have been directed by FaceTime."
The pandemic lockdown created challenges, but the $1 million project went better than Zeller expected. The producers and the crew are currently working on a documentary about how they worked during the pandemic.
"This is a very professional-looking film," Zeller said. "It's already gotten a lot of attention, and we have pretty high expectations for it."