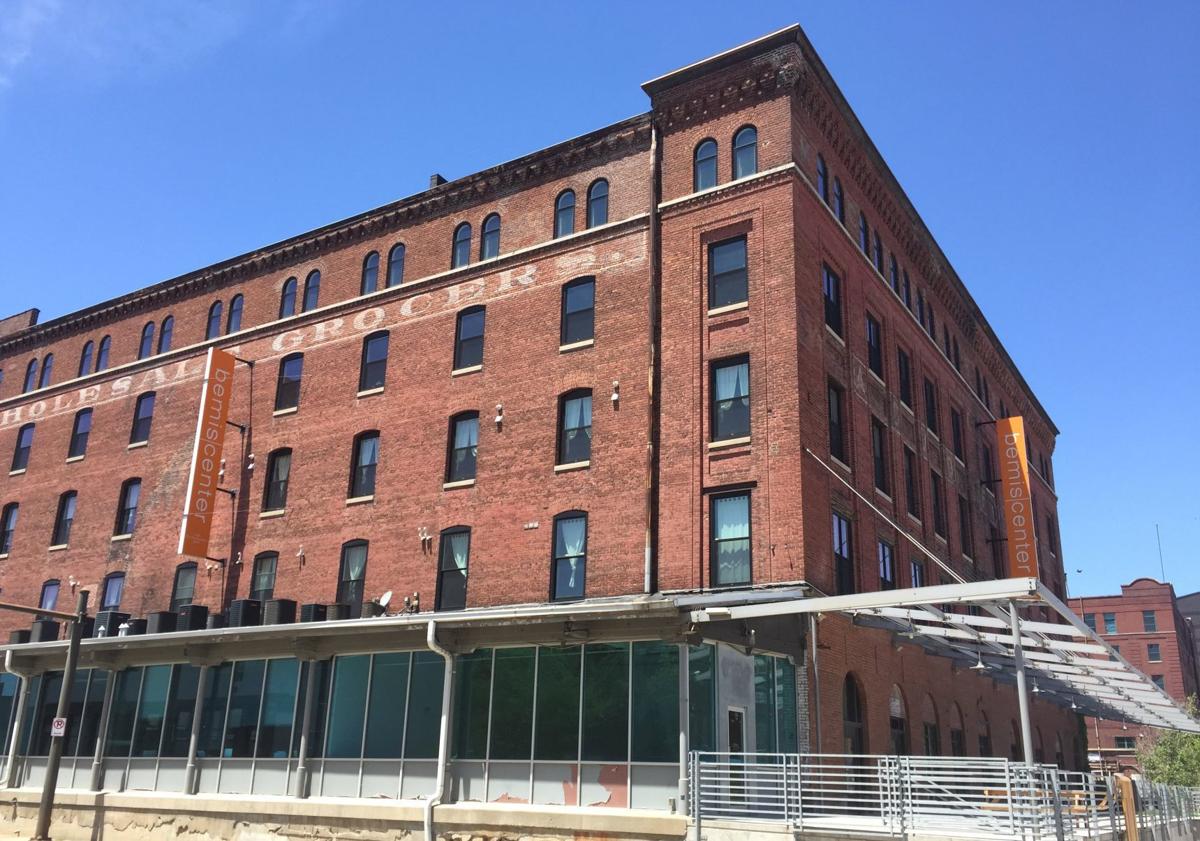 After controversy over the use of a racial slur in one of his songs, Omaha folk singer Simon Joyner will no longer direct a new sound and music program at the Bemis Center For Contemporary Arts.
The Bemis is now opening a national search for a leader of its start-up residency program.
People protested the selection, citing his use of the N-word in his song "As Long As We're in Danger."
Joyner will no longer lead the program, and his name has been removed from the initiative's website.
On Thursday, Bemis Executive Director Chris Cook acknowledged that feedback.
"We fielded a number of e-mails, text messages and, of course, posts on social media," Cook told The World-Herald. "The responses that we received were either supporting Simon or asking the Bemis to reconsider him as someone that would manage this new program, which we're obviously thrilled to be launching next year."
Joyner was a contract consultant and not a Bemis staff member, Cook said. He said he was otherwise unable to discuss personnel matters.
In the wake of Joyner's appointment, a Facebook post by Omaha producer and DJ Keith Rodger was shared dozens of times. "I've always supported the idea of expanding and growing the arts in our community, but I am boycotting this grant, the Bemis, and Simon," Rodger's post read. "I don't agree with aiding a white man who believes saying (the N-word) in his music is OK."
Joyner's song caused a stir in the Omaha music community when it was released in 2017. At the time, some called for a boycott of his music.
Joyner declined to comment on Thursday, but he explained the song in a lengthy blog post last year.
"It does use an offensive slur because the song is about American xenophobia and institutionalized racism which, as I point out in the song, goes back to the founding of the country," Joyner wrote. "America is the narrator, not me. I'm attempting to shine a spotlight on and hold a mirror up to the ugliness in this country that I've seen come out of the woodwork. ... It's a political song very much against racism, xenophobia, and the rhetoric of fear. It is not promoting those ideas but condemning them."
As part of its new sound art residency program, the Bemis is building a performance and rehearsal venue and a recording studio in its 25,000-square-foot basement. A $500,000 grant from the Andrew W. Mellon Foundation will provide funding for the residency's first three years.
The Bemis said Omaha architect Jeff Day would collaborate with the program's director and sound experts to design the space, and architecture graduate students at the University of Nebraska-Lincoln are developing conceptual designs.
Construction is scheduled to begin this month and is expected to be complete by early 2019. Free live shows will be part of the residency, scheduled to launch next year.
The launch of the program has not been affected. A new chief curator and director of programs, Rachel Adams, will begin working full time in December. Until then, she is working remotely and part time.
For now, Adams will oversee the sound and music program, and she'll be responsible for hiring its leader, who will also report to her.
"This is something the Bemis has (had) in R&D mode for over a year," Cook said. "To finally be able to announce it and have strong feedback and support from the community is really meaningful to the organization. It will be a brand new chapter for the organization but will more importantly provide more resources for artists local, nationally and internationally."
Read Cook's full statement below:
Thank you to the dedicated Bemis community for sharing your positions and perspectives in response to the announcement of our new Sound Art and Experimental Music Residency Program and related staffing. We hear you and it is a priority of ours to respond.
We are reevaluating the needs of the organization to successfully execute the Sound Art and Experimental Music Residency Program. Our first step will be to post a national job search to find the best candidate to lead this program.
We believe that it's important for Bemis's leadership — Board and Staff — to be increasingly representative of the diverse artists and stakeholders it aims to serve. We are committed to moving intentionally in this direction to ensure Bemis is inclusive and a space where diversity is celebrated and supported.
We welcome your feedback and invite you to contact us directly at info@bemiscenter.org or 402.341.7130.
Chris Cook, Executive Director