AVOCA, Neb. — There is music in this small town.
Cruise south past Weeping Water, down two-lane highways through fields of soybeans and corn, and you'll find an old schoolhouse.
The old brick building sits on Garfield Street, just out of the way on the northeast edge of town. And if you pass by on a warm day, you might hear fiddles and folk songs ringing out of the first-floor classroom.
For nearly three decades this schoolhouse roughly 40 miles south of Omaha has been the home of Deborah Greenblatt and David Seay, musicians who turned the two-story structure into their home. Here, where they raised two boys, they host a series of concerts and continue to use the building for its original purpose: education.
On one day late this past fall you'd have heard hoedowns and waltzes as musicians (mostly kids and their parents) brought fiddles, guitars and cellos to Avoca — population 242 — to compete in Greenblatt & Seay's annual fiddling bee.
Debby, 66, accompanied many performers on guitar while her husband, David, 65, stood to the side in the classroom and tracked the proceedings.
Greenblatt & Seay have played countless gigs, taught hundreds of children and hosted numerous guests, and their home, the schoolhouse, has been the center of it all.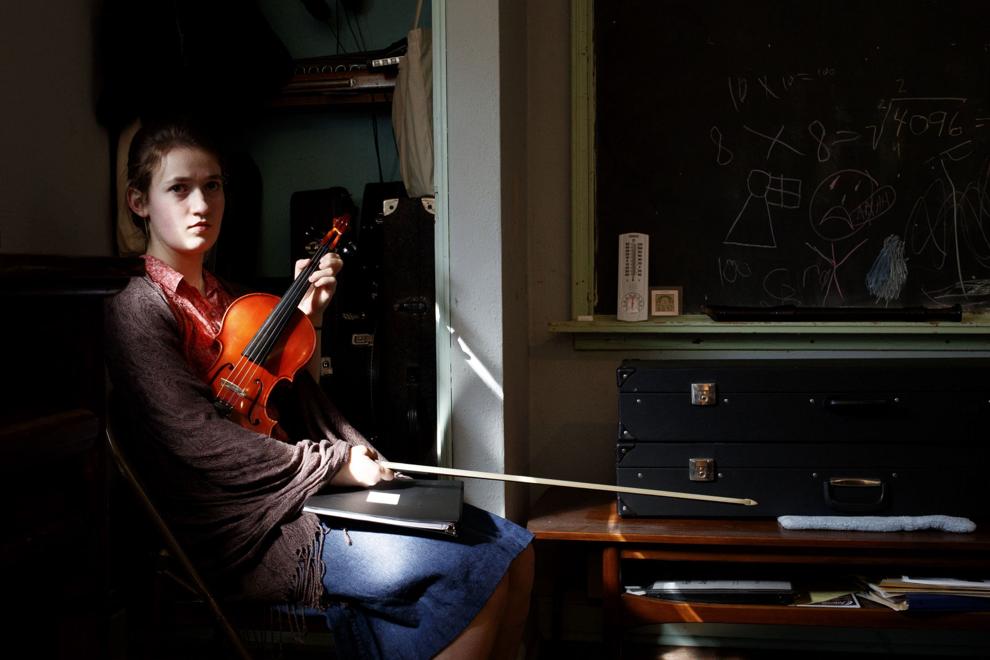 Built in 1925, the old Avoca Public School building contains several classrooms, a wood-floor gym and an auditorium. It served the town for more than 60 years.
After schools in Avoca and nearby small towns consolidated, the school sat empty for several years.
By then, a couple from north Omaha were looking for a new place to live.
If you've been to a local wedding, sat in on acoustic night at bars or coffeehouses or read entertainment listings in this paper, there's a chance you've seen or heard of Greenblatt & Seay.
The duo's lives and music have long been intertwined.
Debby grew up in Massachusetts and majored in music performance in college. She later performed in several orchestras, eventually moving to Omaha.
David grew up in Alabama, and after college he worked by day for a company that evaluated property lines and at night he played music.
His job brought him to Omaha, where he discovered a building that offered banjo lessons. David struck up a conversation with the owner, joined a jam session and eventually formed a band.
Debby and David met in the spring of 1978.
Debby was looking for something beyond the Omaha Symphony. David's band was looking for a fiddler.
Debby answered an ad in The World-Herald, and she played the only three fiddle tunes she knew. (Those three fiddle tunes had helped her win a lot of fiddling competitions with cash prizes.)
One of the songs she auditioned with was "Alabama Jubilee," which happened to be David's favorite fiddle tune.
She joined the band and within days they started dating. An engagement followed a couple of months later.
They decided they ought to wait a month or so to get married.
Four months after they met, the Boston fiddler and Birmingham harmonica player were married.
Their sons, Wilson and Django, came soon after.
David later told his sons: "I knew I wanted to marry her because I knew I wanted to raise a family with her."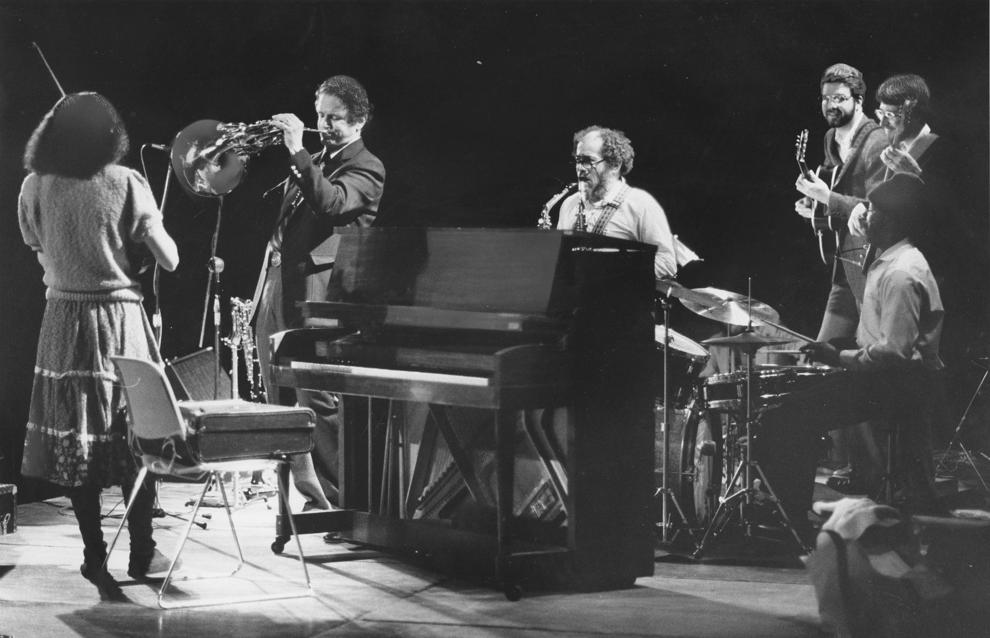 David was also envious of Debby's musical talent.
A classically trained violinist, Debby was the first female state fiddle champion and the first woman inducted into the Mid-America Old-Time Fiddler's Hall of Fame.
"I rode on her skirt tails," he said. "To me, success was when I got to the point where I could perform by myself without having to rely on her expertise."
They home-schooled the boys while living in a small house in north Omaha. If David did math, science and social studies and Debby did, as she said, "everything else," they could do it.
"We were able to do that with our weird schedules," David said. "I was having to study to keep up."
By then, both had stopped working their regular jobs.
David didn't like his job. Debby said, "Why don't you stop and play music with me?"
David wondered how they'd afford it. She said, "We'll figure it out."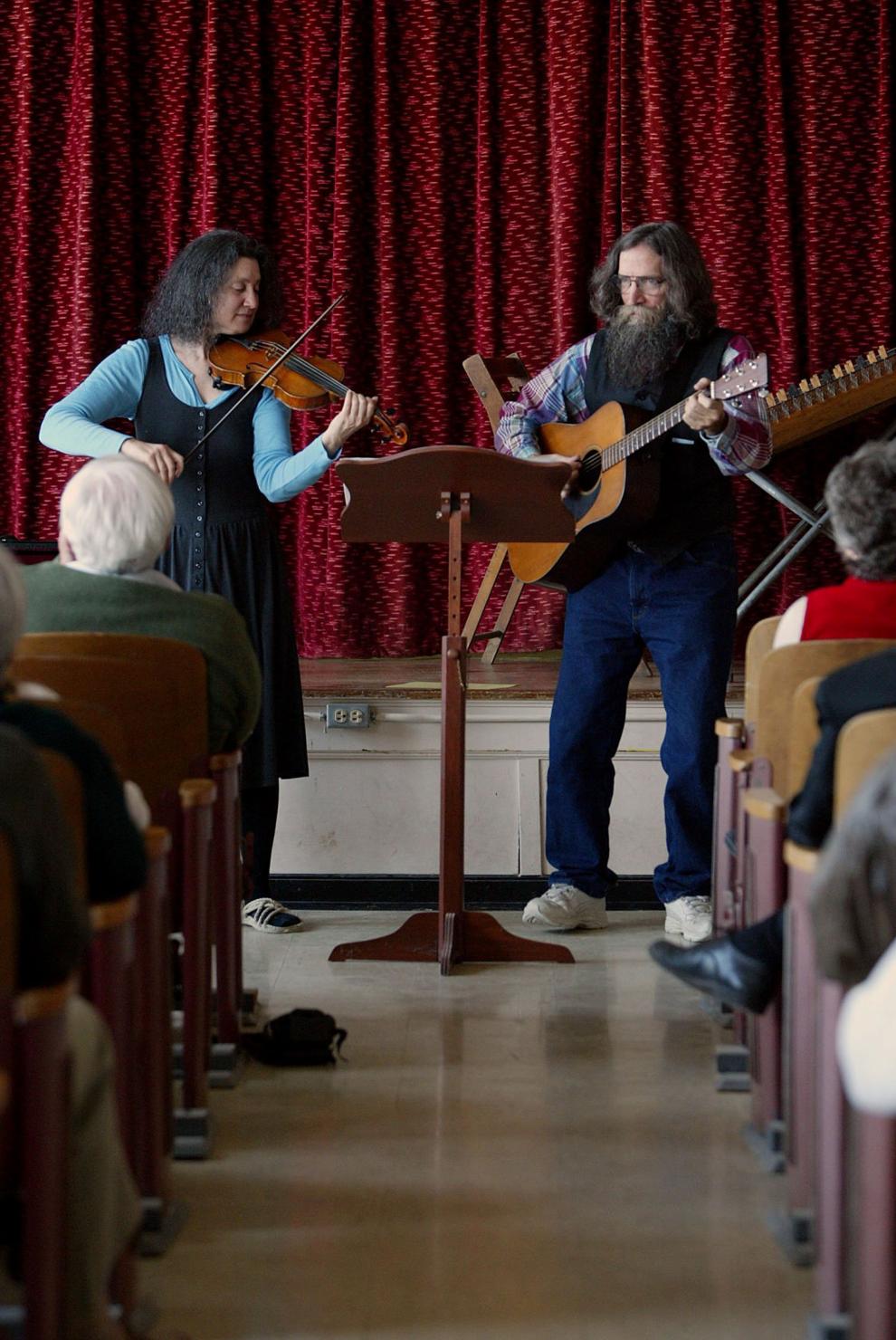 They did figure it out, through grants, guitar and fiddle lessons, school music seminars and paying gigs.
David and Debby call the more than 30 years since their "semi-retirement."
Still, they wanted something more. They looked at old churches and buildings, places where they could perform and record music, teach students and continue to raise two sons.
Whenever they'd visit a home or building, David would bring his harmonica, to check acoustics. Just in case.
They found the schoolhouse in 1990.
The school wasn't perfectly maintained while it was unoccupied.
David slowly made repairs, working room by room. He'd sometimes work on things himself, and when something was over his head, he asked for help from friends or hired a contractor.
For a time, the plumbing was unusable. With boilers used to heat the building, that meant there was no heat, either.
David came up with a clever solution: Their sons slept on water beds inside of camping tents. The heated water beds kept the boys warm, and the tent trapped the warm air.
It worked, and their sons thought it was cool.
"I had an old-school Nintendo inside my tent," said their younger son, Django Greenblatt-Seay.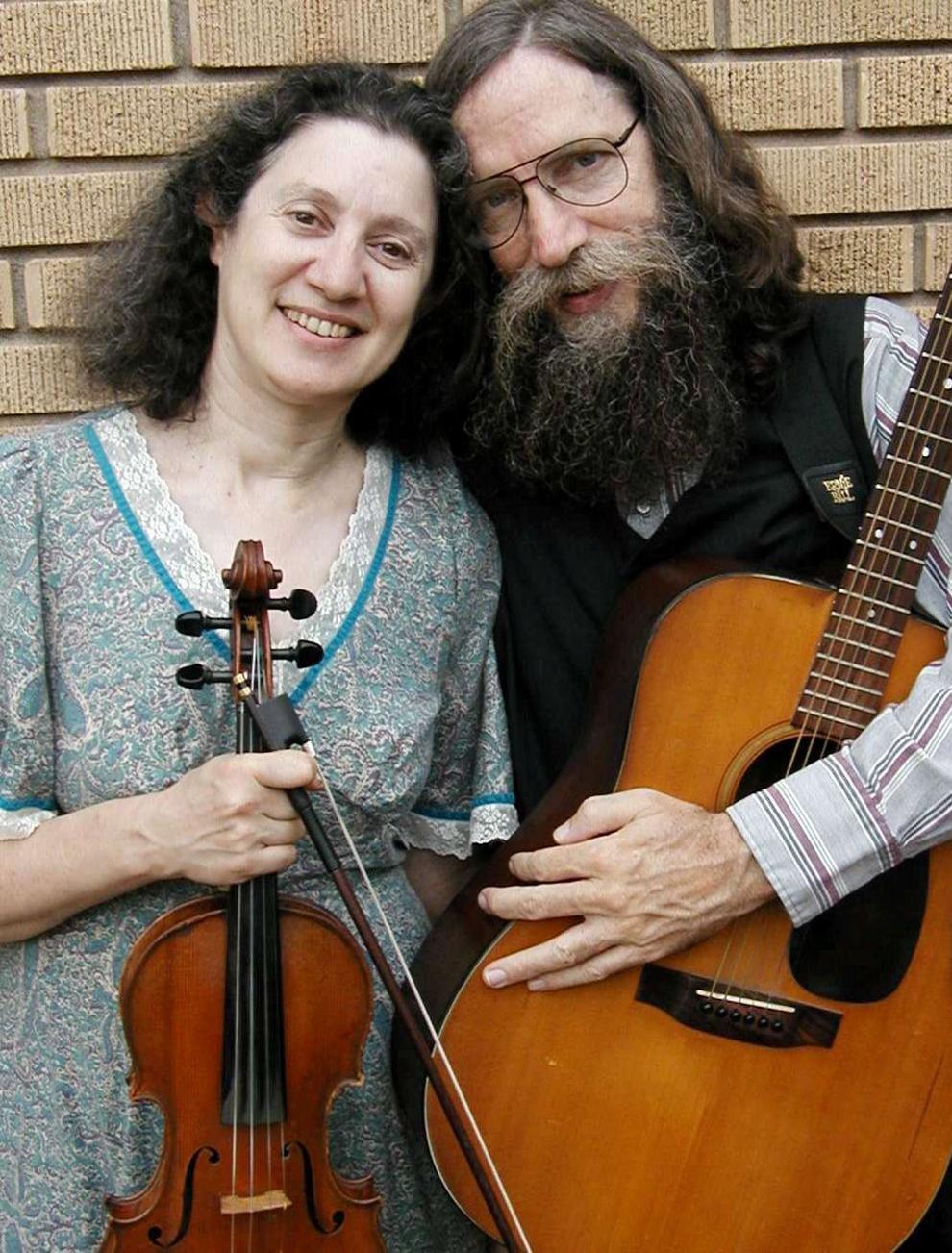 Since moving to Avoca, both David and Debby served on the town board. David served as board president, and was a member of the volunteer fire department. With the help of her kids, Debby opened a library on the town's main street. She was president of the Lion's Club and gardening club.
Wilson and Django also learned to play music. Money was tight, but when Django wanted a fiddle, they bought him a violin, with one condition: He had to practice 20 minutes a day. It was the same a few years later when his parents bought him an acoustic guitar.
Eventually, both instruments became his.
Django, who produced the Love Drunk music video series in his free time, also learned from his parents how to record music.
"It was always them pointing me in the direction of things I was interested in, and they showed a good example of how you can turn that into something that works for your life," he said.
Greenblatt & Seay continue to see students every week — lessons and gigs still pay the bills — and host seminars and events such as the fiddling bee.
At fiddling competitions, musicians play a hoedown, a waltz and a tune of choice. They're evaluated by judges, and a winner is declared.
Greenblatt & Seay's competition also included a fiddling duet contest and one dubbed the Fee-Fi-Faux Fiddle Contest, where a musician could play a fiddle tune on any instrument other than a fiddle.
During the bee, some parents sat in and accompanied their kids on another instrument, but Debby played guitar with most of them.
It took several hours to get through all the performers' three-song slates and the two other contests. A cash prize went to the winners, and the whole thing was followed by a jam with all the performers, led by Debby and David.
They're still in love with music.
They love learning new instruments and new songs. They love writing music and rearranging classics.
Debby likes to show off her nyckelharpa, a 16-string keyed fiddle from Sweden, and play the concerto she commissioned for the instrument.
One of David's daily rituals is playing music for 30 minutes every morning before breakfast. He's still learning new instruments, including ukulele and lap slide guitar.
"One of the greatest gifts I got from them is falling in love with being inspired," Django said.
"They love to be inspired."