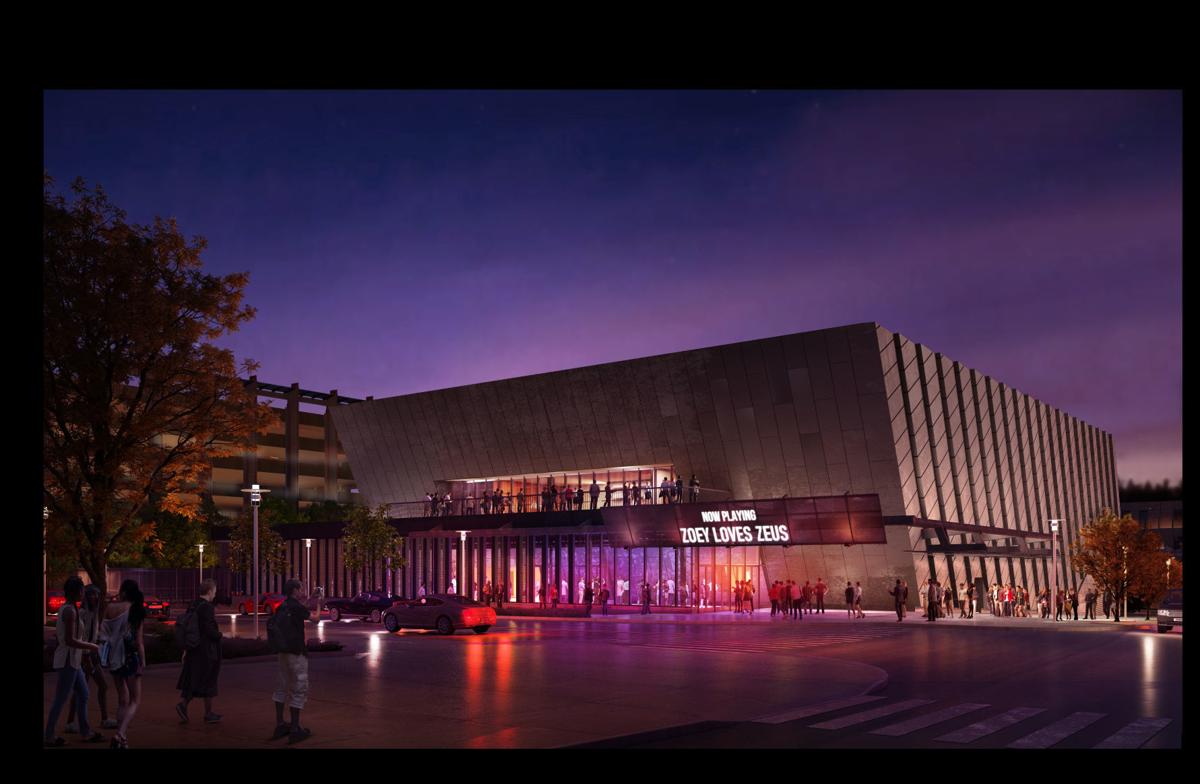 Scores of concerts and other live events have been canceled because of the coronavirus, but plans by Omaha Performing Arts to build a new downtown music venue haven't changed, according to the organization.
Construction of a $109 million venue between Dodge Street and Capitol Avenue and 11th and 12th Streets should begin by the end of summer. The venue, which will have a capacity of 1,500 to 3,000, is expected to open sometime in 2023.
That construction schedule was reaffirmed Tuesday in front of the City Council by an attorney representing Omaha Performing Arts. The city is considering paying for some of the public infrastructure work related to the privately funded music venue.
A tentative redevelopment agreement between the city and the performing arts group states that the city will reimburse the organization for up to $1.1 million of public improvements. Dave Fanslau, the city's planning director, said those improvements include lighting, trees, planters and street and sidewalk improvements.
The city will issue tax-exempt redevelopment bonds to pay for the work, according to the agreement. The council is scheduled to vote on the matter at its May 19 meeting.
Sign up for the Go newsletter
This complete guide of local music, movies, dining and entertainment will have you weekend ready.
"We are grateful to the Omaha City Council and Mayor Jean Stothert for partnering with O-pa through the City of Omaha's support of public improvements in the campus expansion project," President Joan Squires said in a statement.
The music venue has been pitched as a concert hall for touring bands as well as a flexible performance space for local arts organizations. It will be an indoor hall with an open floor, and the only fixed seating will be in the balcony.
The venue will be built northeast of the Holland Performing Arts Center on what is currently a surface parking lot. In 2019, the city sold two slivers of adjacent city property to Omaha Performing Arts for $830,000.
Paul Kratz, the city attorney, said that money makes up much of the $1.1 million that Omaha may spend on public improvements.
A second phase of the Omaha Performing Arts expansion calls for the construction of a building east of the Holland, currently an empty green space, that will be used for educational programming. The timeline of when that center will be operational has not been announced.
The organization is raising private money to pay for the project. During Tuesday's council meeting, Troy Meyerson, a Fraser Stryker attorney representing Omaha Performing Arts, said fundraising is "underway and has been very successful."
The new venue could bring 155,000 people downtown annually and create a $13 million economic impact, according to a study by a University of Nebraska-Lincoln economist.
Omaha Performing Arts, like all live entertainment businesses, has had to cancel its scheduled performances over the last several weeks because of the coronavirus. It's unclear when performances will resume again. But the organization has been offering seminars, courses and performances online.
Councilman Pete Festersen said during Tuesday's meeting that he's excited about the venue. And by 2023, Festersen said, "we'll be ready for it."
Our best concert photos of 2020
Stay up-to-date on what's happening
Receive the latest in local entertainment news in your inbox weekly!