There aren't a whole lot of concerts happening right now, so I've been looking back at favorite shows.
I've been writing about music for The World-Herald for 12 years now, and I have plenty of memories.
While there are some club concerts, socially distanced theater shows and outdoor concerts happening, I've mostly been tuning into live streams and watching old concert DVDs, as well as flipping through old concert photos and reminiscing about reviews.
I've been doing it all the more so because I'm moving on from The World-Herald. On my way out, I thought I'd share some favorite memories during my time as the paper's music critic.
» Any time a reader stopped to say hi, talk about music or tell me about a story I wrote. Talking to readers was always my favorite thing. Thanks, as always, for reading.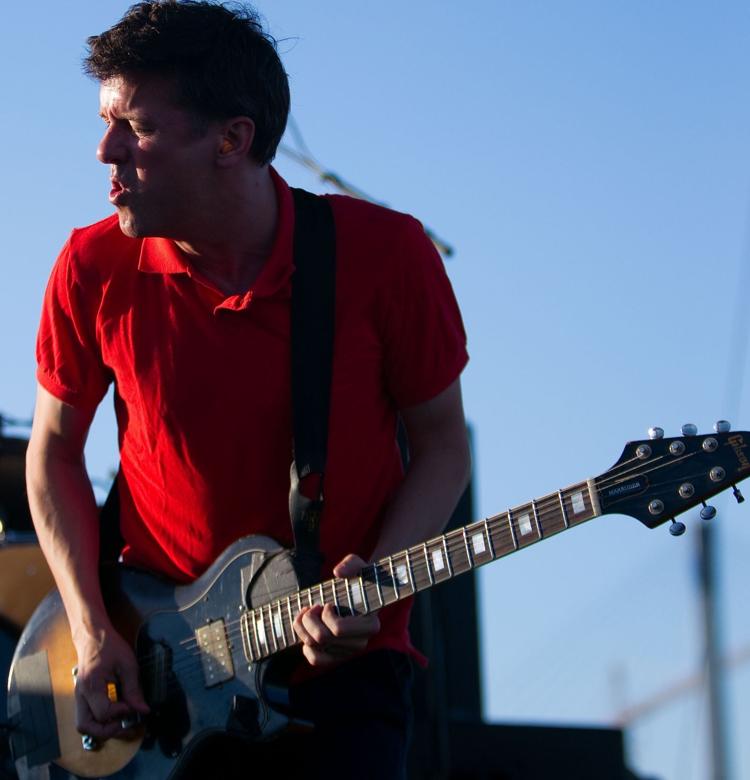 » When I almost got in a fight during my first-ever concert assignment. An unruly fan next to me at a Dave Matthews Band concert kept pushing me into the aisles. When the crowd managers caught on, they threatened to boot the guy out. Then he threatened to fight me. The show wasn't all that memorable, but the near-fight certainly was.
» Being on stage at Maha Music Festival.
» Every Maha was magical, but that second year with Superchunk, Spoon, The Faint, Ben Kweller and others was my personal favorite.
» Standing inside a packed Hollywood Candy backroom to see Jack White. We had to be violating the fire code.
» Watching French rockers Phoenix play a short backstage set at Lollapalooza for about 25 people before they headlined the same festival.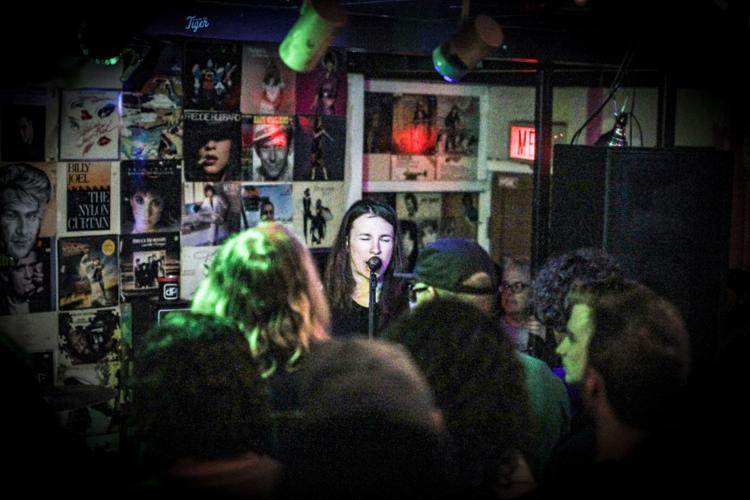 » Packing into O'Leaver's last year to see Laura Jane Grace play a solo show. Then she finished with a bunch of Against Me! songs.
» Finally seeing John Prine. He is without a doubt my favorite songwriter, and it was a transcendent experience. I'm so sad that he's now gone.
» Any of the times I got to see 311 — small bars, big arenas, the streets of Lincoln, festivals and other memorable settings. But honestly, the best part has been getting to cover the band and becoming more familiar with it than I thought possible. My 14-year-old self, who cranked the blue album and "Music" with abandon, would flip out if he found out.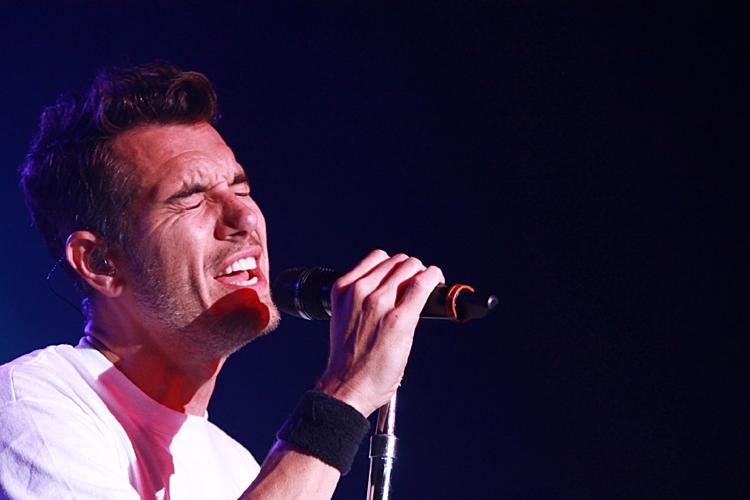 » Oh, and the time 311 talked about my stories onstage. That was rad.
» Seeing Conor Oberst at the 40th Street Theatre with a very small crowd. He brought up a singer-songwriter named Phoebe Bridgers who, at the time, nobody knew that well.
» Any number of times seeing The Hold Steady at The Waiting Room and Slowdown, but most especially chatting with the band after the show.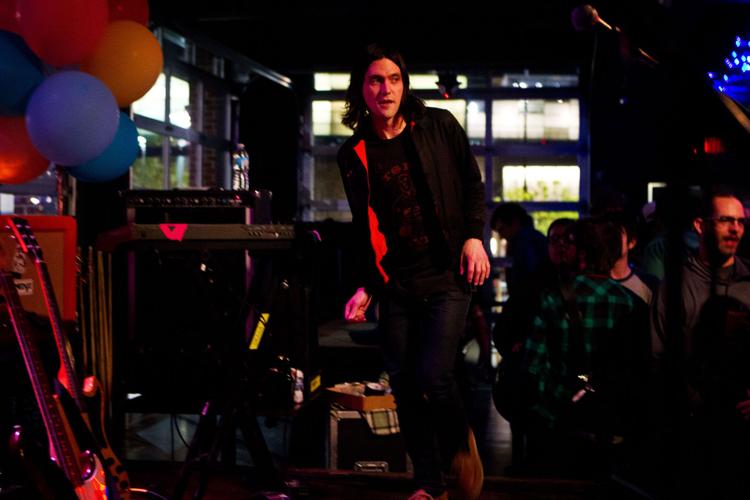 » Essentially getting to see the Desparecidos practice at a secret show at Slowdown. Thank you to the people who tipped me off to that one. It made international news the next day.
» Drinking whiskey with Flogging Molly. The show afterward was also pretty good.
» Seeing any number of legends — Paul McCartney, Ringo Starr, Garth Brooks, The Eagles, Billy Joel, Elton John, AC/DC, Roger Waters, George Strait, Aerosmith, Bruce Springsteen, Metallica, Fleetwood Mac, U2, Shania Twain, Neil Diamond, Eminem, Lady Gaga, Guns N' Roses, Santana, Reba McEntire, Diana Ross, Bob Dylan, Bonnie Raitt, B.B. King, Buddy Guy and too many others to list here. It really is something to see these icons in the flesh.
» For that matter, meeting or interviewing pretty much everyone whose CDs I bought in high school has been surreal.
» Walking into a small outdoor venue in Austin, Texas, on an unseasonably cold and rainy day to find Scottish rock band Frightened Rabbit. I was absolutely mesmerized, thanks in no small part to Scott Hutchison's incredible lyrics and the feeling that Scotland's weather had been imported to Austin for the day.
» Every band big and small at South by Southwest made that festival a unique event. There's truly nothing else like it.
» Years ago, Daniel Johnston came to Slowdown. I spent some time talking with him about comic books and music in an interview before the show. And then the night came and, well, not too many people showed up. It's a shame, because the concert was amazing. We stood a few feet from him, absolutely enthralled.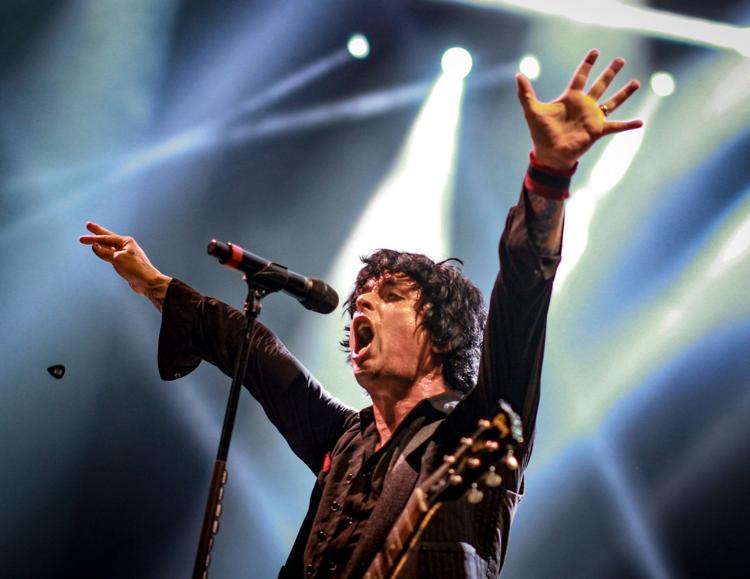 » While taking photos of Green Day — a simply amazing rock 'n roll show — I got some good shots of bassist Mike Dirnt. He threw a pick, and when I went to give it to a fan, he motioned for me to keep it. Thanks, Mike. (I still carry it in my wallet.)
» After a short interview with Garth Brooks, the best-selling artist in the modern era, he stopped and took a moment to talk. He's wildly famous enough that he didn't need to do that. But he did. Speaks to his character. I wish every musician was like him.
» I sat front row, center seat for a Vince Gill concert at the Holland Performing Arts Center, and I was absolutely mesmerized. It was like he was playing just for me.
» Corey Feldman at Maloney's Pub. It was memorable for the wrong reasons. Don't get me wrong, Maloney's was fantastic. Feldman was terrible.
» Every concert that landed on my birthday. Jimmy Buffett. Neil Diamond. Wayne Brady. There were others. Somehow, it happened almost every year.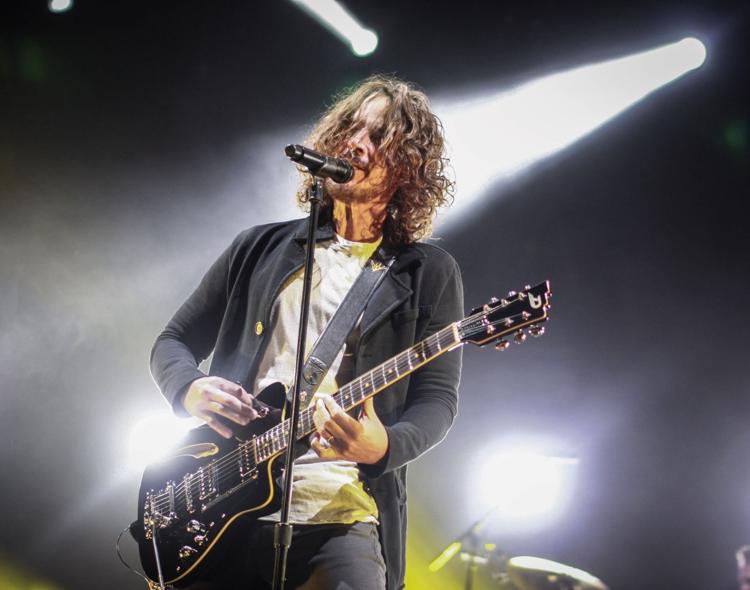 » Seeing Soundgarden for the first time was fantastic. Chris Cornell's voice reaches deep into your bones. It was one of the last shows the band played. Sadly, Cornell died several days later.
» A weeklong stretch where I saw Kendrick Lamar, Green Day, Coldplay and Run the Jewels. That was the best week of big concerts I can recall.
» Not a concert memory, per se, but the press area at Lollapalooza used to be next to the artist area. So sometimes you'd eat lunch, only to look up and see Marcus Mumford also eating pizza across the table.
» Weird Al Yankovic walking the crowd and singing and dancing very intensely by our row. That man commits.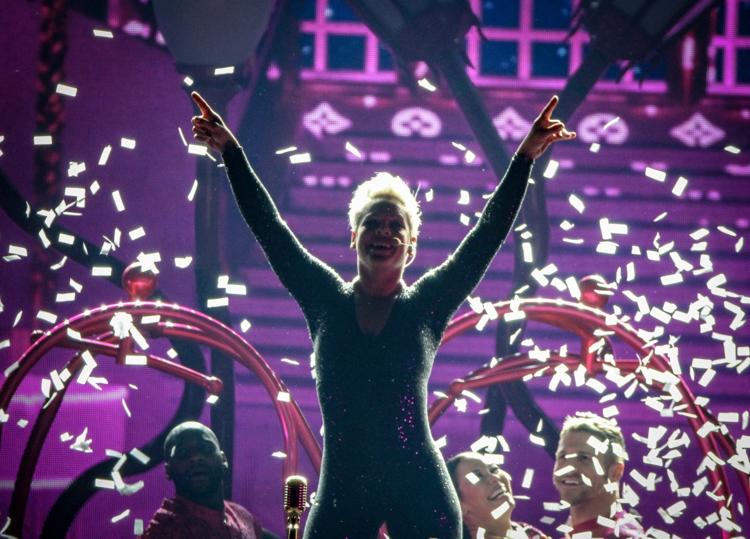 » Pink is an amazing performer. Anyone who wants to be an entertainer should consider her to be required viewing.
» The time Mick Fleetwood couldn't stop vomiting, and the band had to cancel the show. Or when the lights went out during Jay-Z's concert. When Ozzy Osbourne had a cold. The night Bright Eyes' gear got stuck in transit. Sometimes the nights with difficulties are more memorable than the ones where everything goes off without a hitch.
» Seeing a solo show by Johnny Marr at The Waiting Room. Marr played his own songs, but also several tunes by The Smiths. He sang them better than Morrissey.
» I saw James Taylor several times, and every time it was a revelation. His backing band is filled with touring and studio heavyweights, and his catalog is deep and wonderful.
» Every time a venue owner or manager gave me a sneak peek or a tour or a spot to watch from the side stage. Everything you did for me is very much appreciated.
» All of the friends — musicians, crew, readers, whomever — I made while standing in the crowd.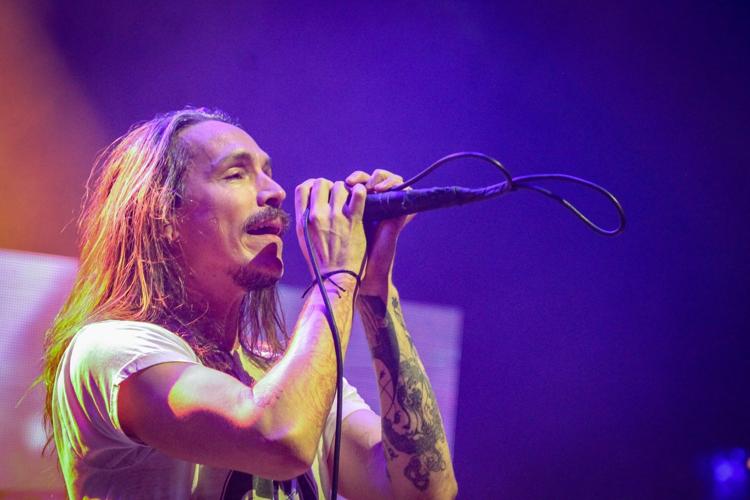 » A lot of my concert memories are personal, as I imagine are most people's. I can't count how many times my wife, Ashlee, came along, but there are many memorable shows. Incubus. Elton John. Weezer. Decemberists. Weezer again. Incubus again. And again. Seeing them with her made them my favorites.
» The time I took my mom to meet Tony Bennett. The time I took my dad and brothers to meet Dwight Yoakam. The time I took my sister to see Bruno Mars and Garth Brooks. Taking my wife to meet Ben Kweller, who wrote the song we danced to at our wedding. Taking my kids to their first concerts, a couple of different Maha fests. Of course, they spent more time on the swing sets than watching music, but it was still something I'll never forget.
There aren't many concerts happening right now, and everyone's comfort level is different. But I encourage you to venture out and support venues and musicians when you can. I can't wait to be back in the crowd.
---
The 20 best concerts of 2019
Eric Church at CHI Health Center • Jan. 18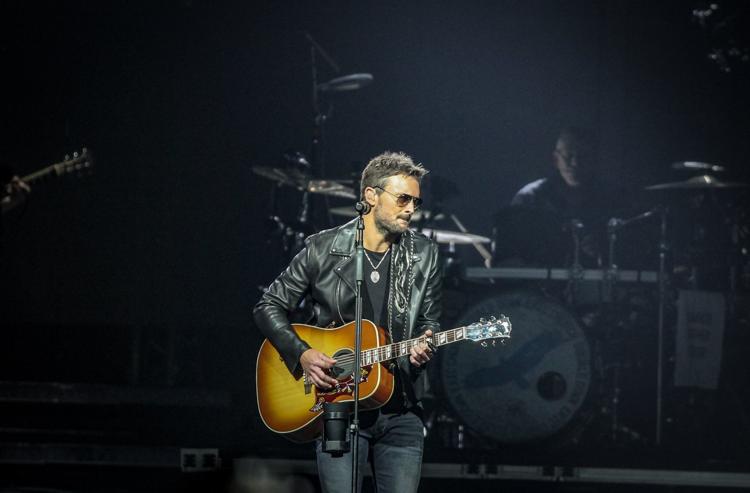 Eric Johnson at Slowdown • Jan. 29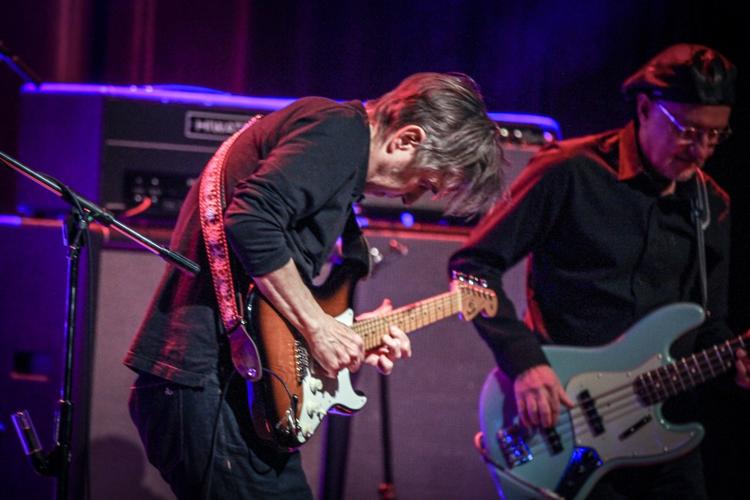 Elton John at CHI Health Center • Feb. 12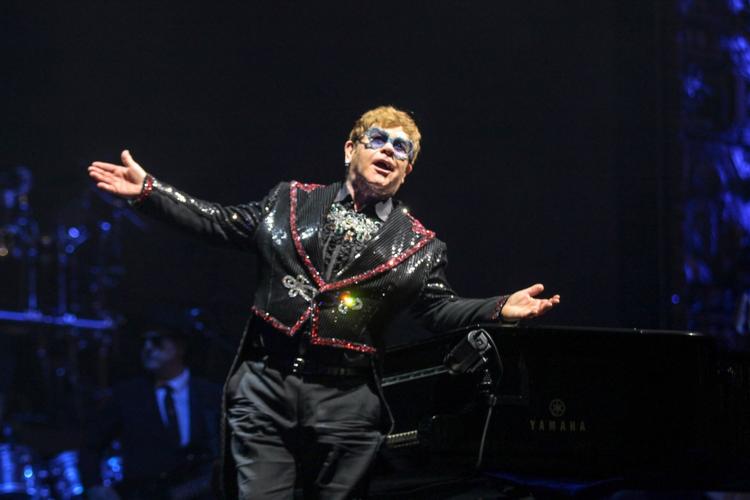 Dierks Bentley at CHI Health Center • March 2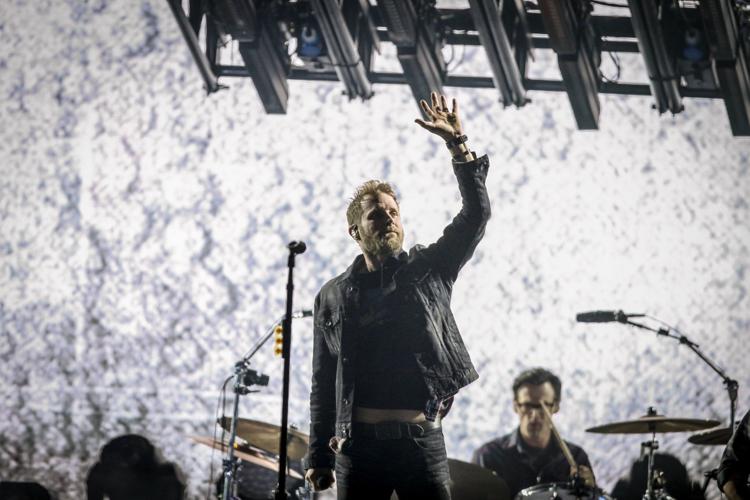 KISS at CHI Health Center, March 7 • 2019
Better Oblivion Community Center at Slowdown • March 21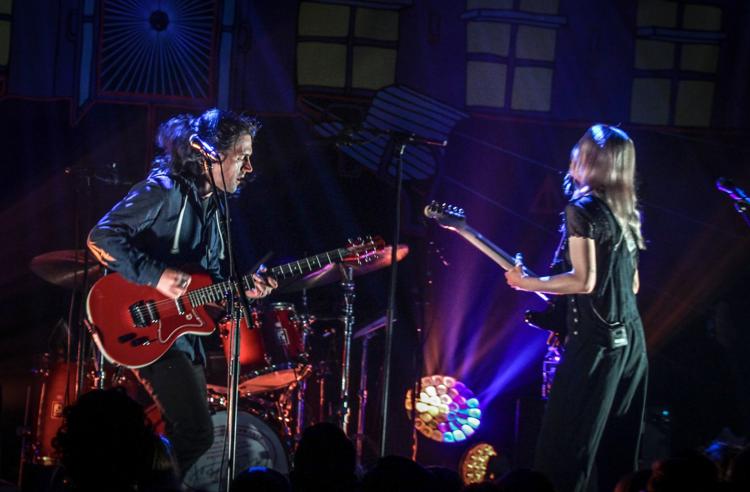 Justin Timberlake at CHI • March 23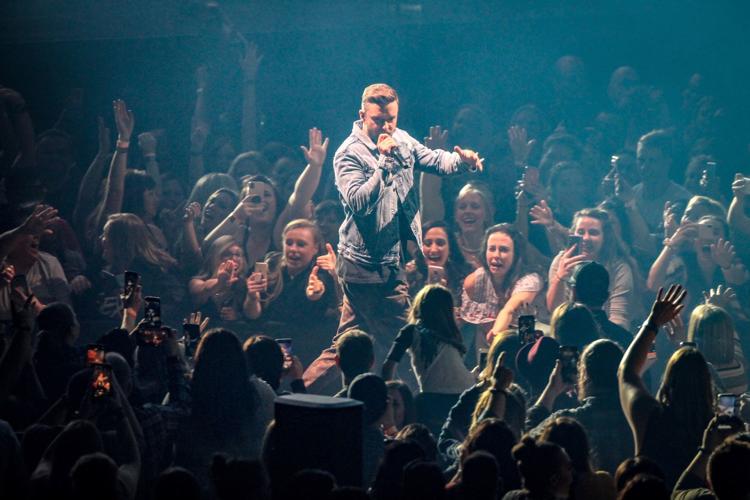 Laura Jane Grace at O'Leaver's • April 2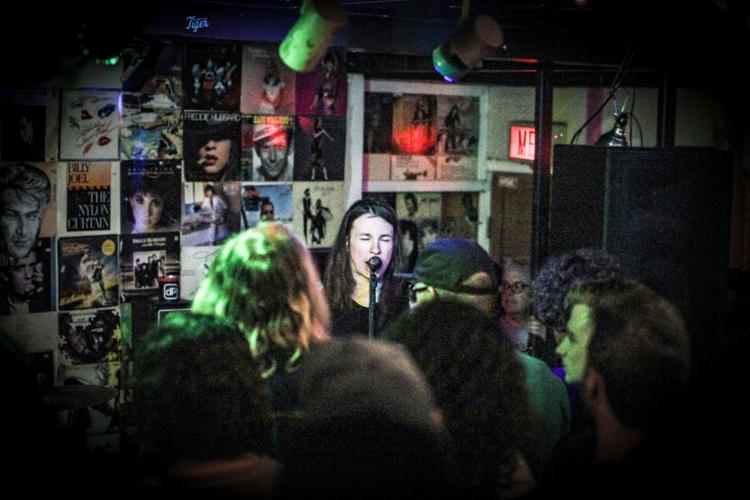 Pink at CHI Health Center • May 7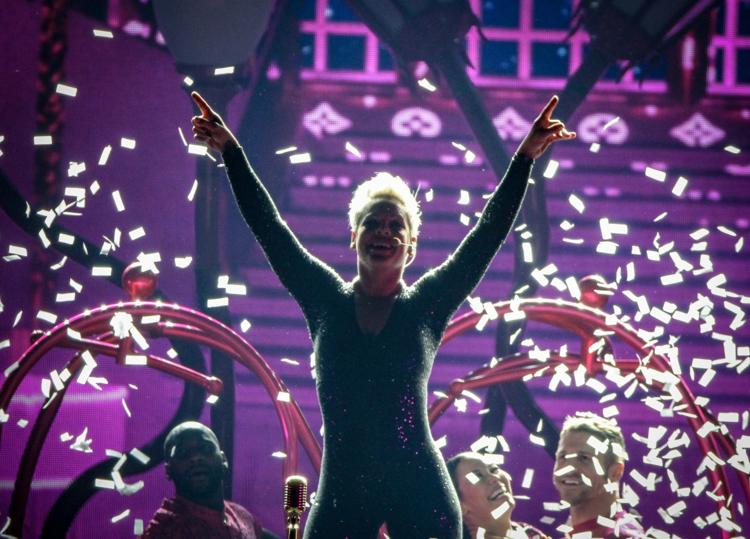 Tool at Pinnacle Bank Arena • May 16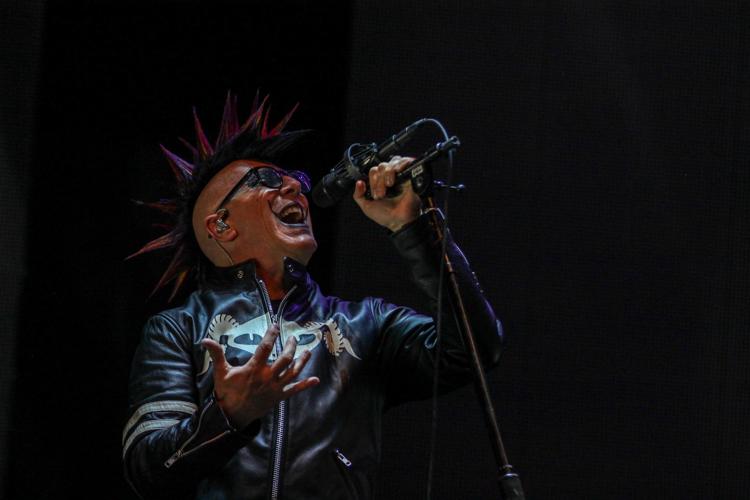 The Faint at The Waiting Room Lounge • May 25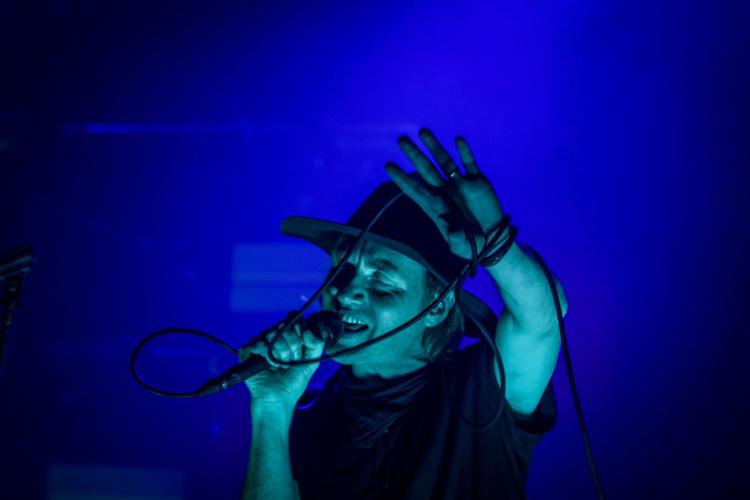 Cardi B at Pinnacle Bank Arena • July 26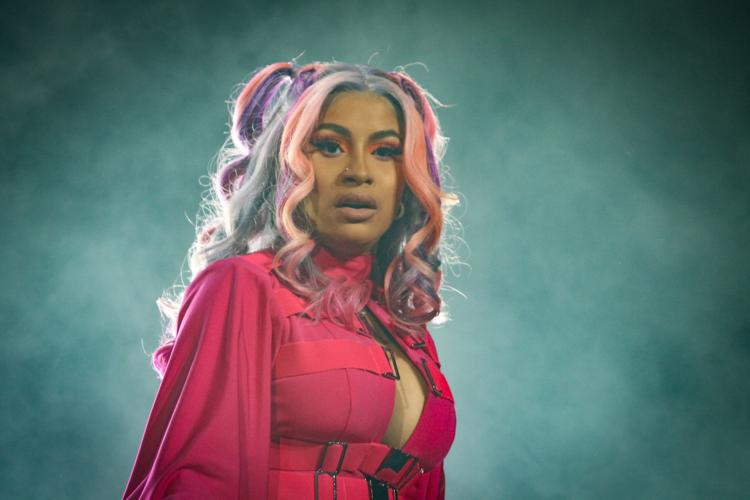 Tenacious D at Pinewood Bowl • July 28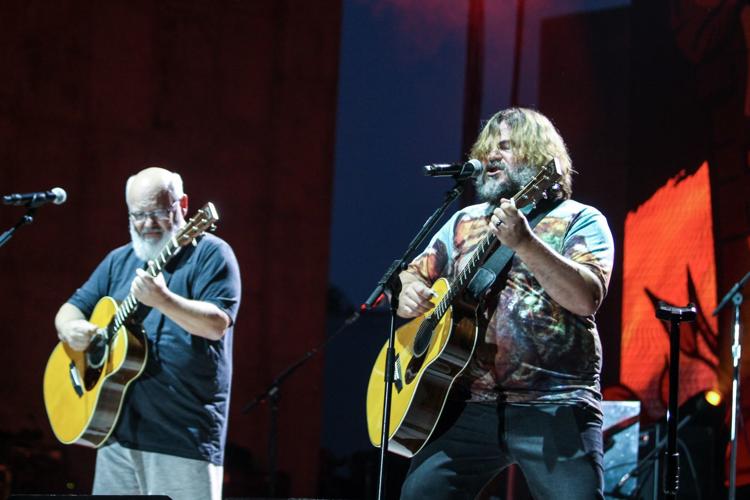 Wu Tang Clan at Stir Cove • Aug. 1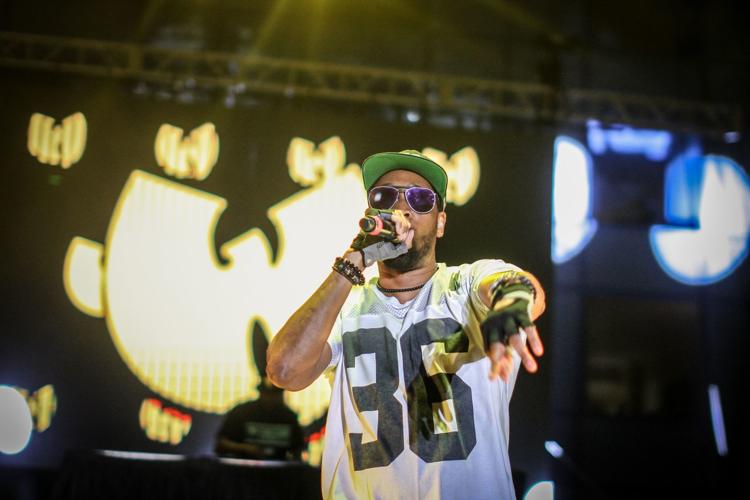 Jason Isbell at Waiting Room Outdoors • Aug. 4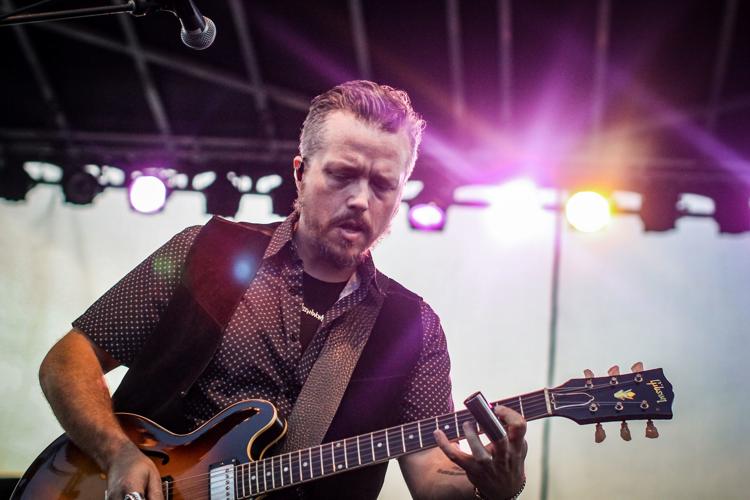 Maha Music Festival • Aug. 16 & 17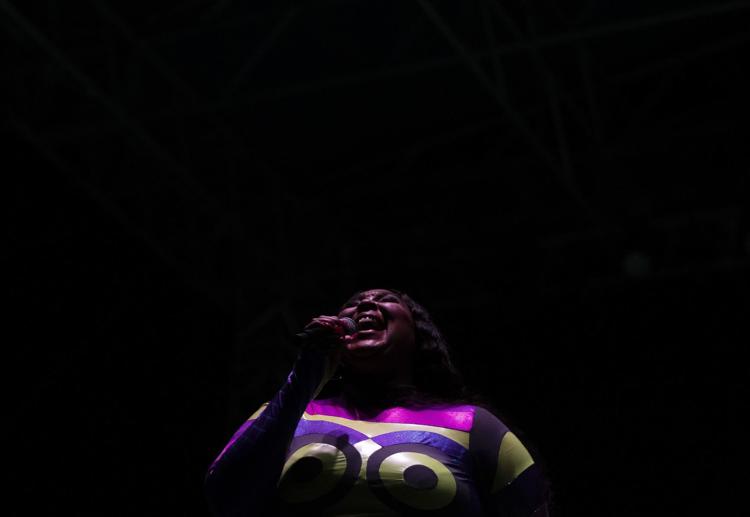 Incubus at Orpheum • Oct. 19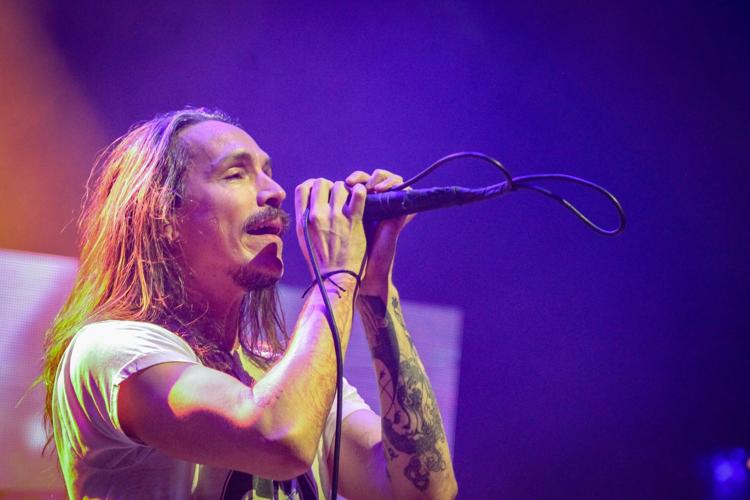 Wilco at Orpheum • Nov. 20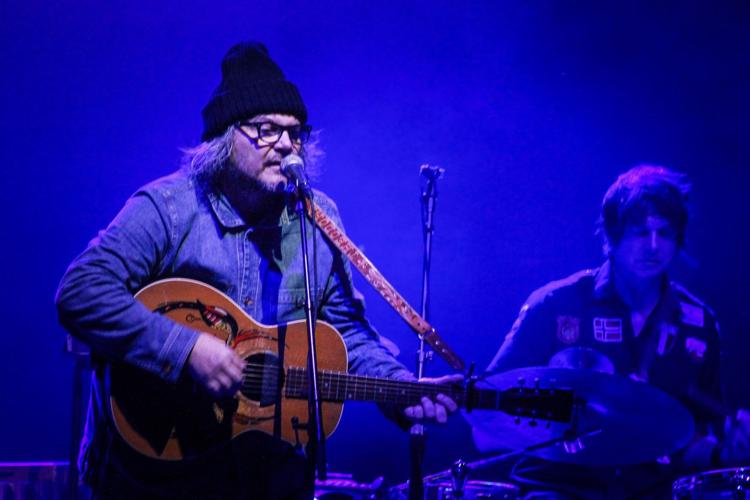 Slayer at CHI • Nov. 27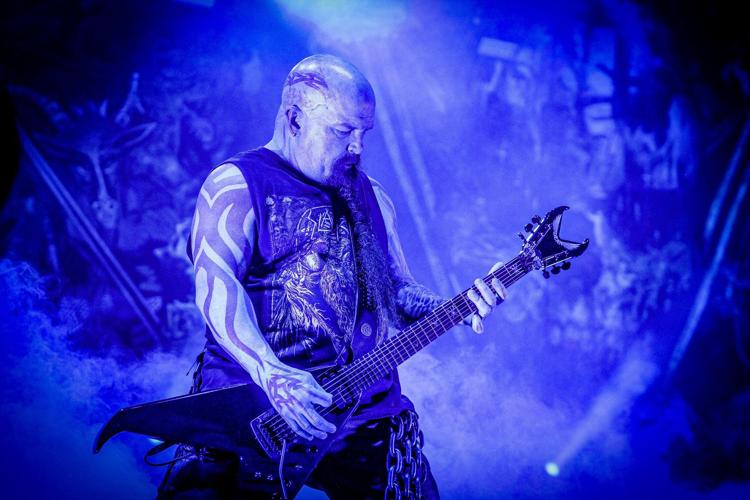 Jonas Brothers at CHI • Dec. 4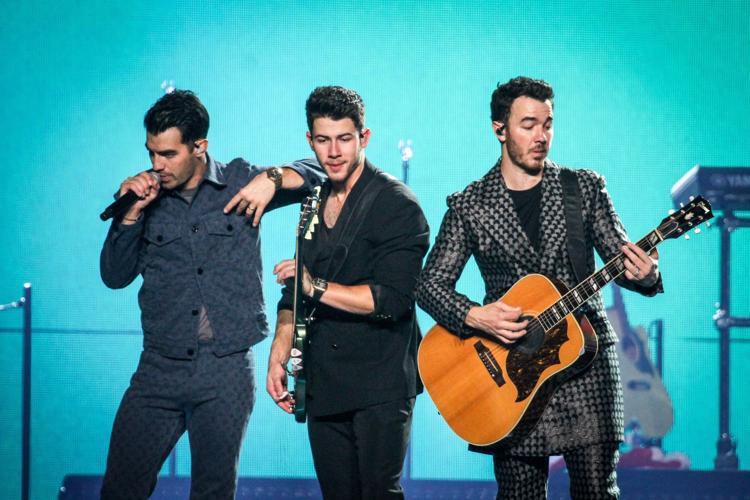 Stay up-to-date on what's happening
Receive the latest in local entertainment news in your inbox weekly!