When 2020 rolled around, she got into the spirit of planning her first St. Patrick's Day blowout. Musicians were booked, a tent was rented and the menu was planned.
Then an uninvited guest, COVID-19, showed up, and the bottom fell out. Nebraska Gov. Pete Ricketts limited indoor gatherings right before the holiday.
"It was like planning a big wedding, then unplanning it,'' Ochoa said. "I got practice planning but not executing."
Irish pub proprietors in Omaha have lots of motivation to have St. Patrick's Day parties this year.
Cancellations in 2020 were devastating. Most owners say they make at least 10% of their yearly profit on the holiday. One even said his bar and grill makes up to one-third of its yearly take in March alone, with NCAA basketball and an additional party for St. Joseph's Day on March 19.
Celebrations are scheduled across the city this year, with no state restrictions on crowds. But health officials continue to urge safety measures amid the lingering pandemic.
Don't expect the parties to be exactly like before. At every venue The World-Herald contacted, at least one thing — masks — will be different on Wednesday. A city mandate makes sure of that.
And there will be other changes.
Many bar owners are making accommodations for distancing, even though it's not required.
At Brazen Head, for instance, the official capacity is 208 diners, but only about 120 will be inside at any given time. There are 30 tables with four chairs at each, plus a few barstools.
There's also a tent in the parking lot and a new heated patio and garage door out back to keep air flowing inside, Ochoa said.
She has hired off-duty police officers to help monitor masks and movement. Fellow restaurant and bar proprietors say they also will have increased security.
"We will be counting to make sure we are not going overboard on our capacity," Ochoa said.
"We used to have a sit-down brunch. We're just not doing that this year," manager Tiger Buchholz said. "We're hoping a lot of people will be in the parking lot."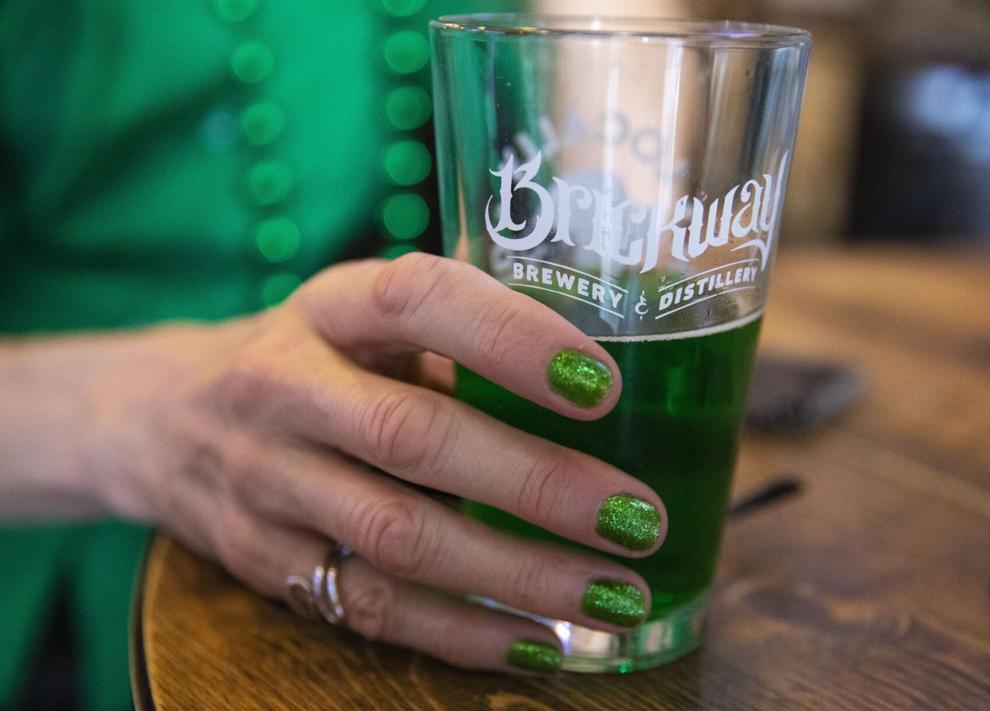 To that end, he said, Barrett's will engage a couple of food trucks to park at the pub that day.
Most pubs are still planning to offer the traditional corned beef and other Irish specialties.
Frank Vance, owner of the Dubliner in the Old Market, said he will serve his traditional Guinness and Lucky Charms cereal early in the morning and Guinness stew and corned beef sandwiches later in the day.
"We're planning the same day as we have all 21 years we've been having it," Vance said.
At Paddy McGown's, ordering will be at a window and customers will pick up individually plated food, minimizing contact, said Dan Emsick, who co-owns the bar and grill with his wife, Lisa.
Music also will be altered at some establishments. Emsick said he wasn't able to book any Irish bands because most are not ready to return to stages during the pandemic.
The Omaha Pipes and Drums also is taking this year off, though Emsick said he has engaged an individual from the traditional bagpipe group for his pub.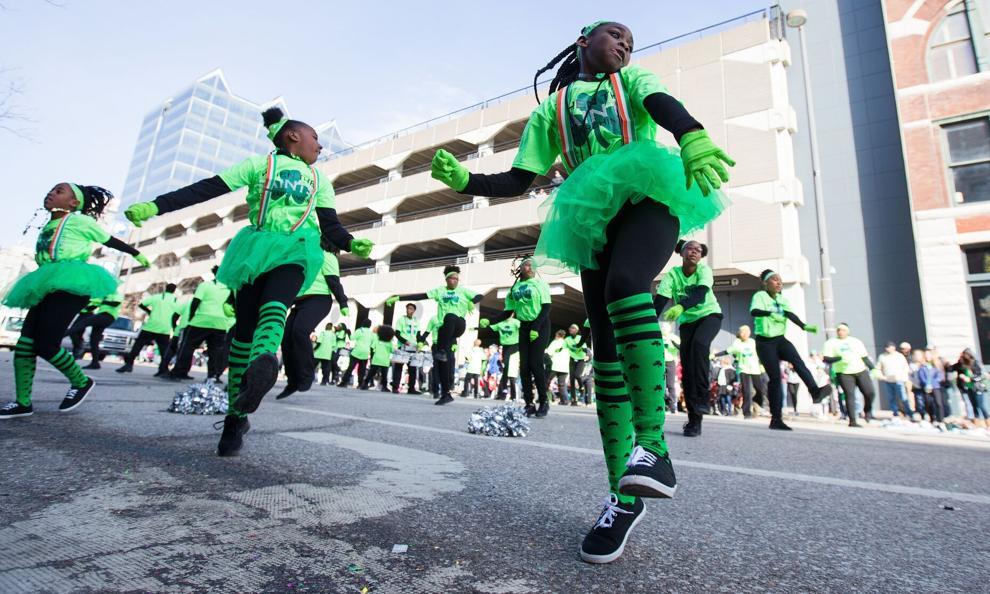 Ochoa said Brazen Head would have music, but not the traditional multi-member Irish bands. An Irish duo will perform in the afternoon and an individual musician who doesn't specialize in Celtic tunes will play that evening.
Vance will have the bluegrass band Daniel and the Deliverance onstage at the Dubliner, along with Hardcore Tavern.
That was a godsend for Daniel Butler, frontman for the Deliverance. He said not being able to play on St. Patrick's Day last year, combined with other lost gigs, was difficult.
"I wasn't sure I would be able to make rent," said Butler, who also works as a booking agent for the Down Under Lounge.
The loss of holiday shows last year was especially hard because tips are generous on St. Patrick's Day and bands can fit more performances in during all-day celebrations.
Butler admits to being a little apprehensive about crowds but said he has ways to cope.
"I am hard-core about the mask rule, and I make sure I'm not getting too tight with people," he said.
He also praised Vance for placing a barrier between the band and the crowd.
Most owners interviewed for this story said they expected crowds to be down, though they remained optimistic. Emsick said he thinks the postponement of the annual St. Patrick's Day parade will hurt March's bottom line. The annual parade, put on by Ancient Order of Hibernians' Omaha chapter, will be Aug. 1 and will celebrate Lúnasa, the Gaelic harvest festival.
Bars will be open long hours, from 6 or 7 a.m. to way after midnight. Clancy's is cutting one hour off its usual St. Patrick's Day, however.
The weather might be a factor, both for attendance and the potential for being outdoors. The forecast calls for highs in the mid-40s and a strong chance of rain.
Ben Bertolini, a 31-year-old Omahan who works in the tech industry, said he usually spends St. Patrick's Day making the rounds of Irish pubs with friends and an Uber driver.
This year, there's a 50-50 chance he will cancel.
"Ideally, it would be nice to be outside to encourage social distancing," he said. "Being inside would not be ideal."
If he does go, he plans to visit fewer places. He also said he would faithfully wear a mask and carry hand sanitizer.
Whether or not he goes, he said, the celebrations — and the green beer — are a worthy tradition.
"A lot of years it's kind of the first sign of spring, the first time after winter to do a fun activity outside," he said. "Everybody's in a good mood because of that."
---
Our best Omaha staff photos of March 2021