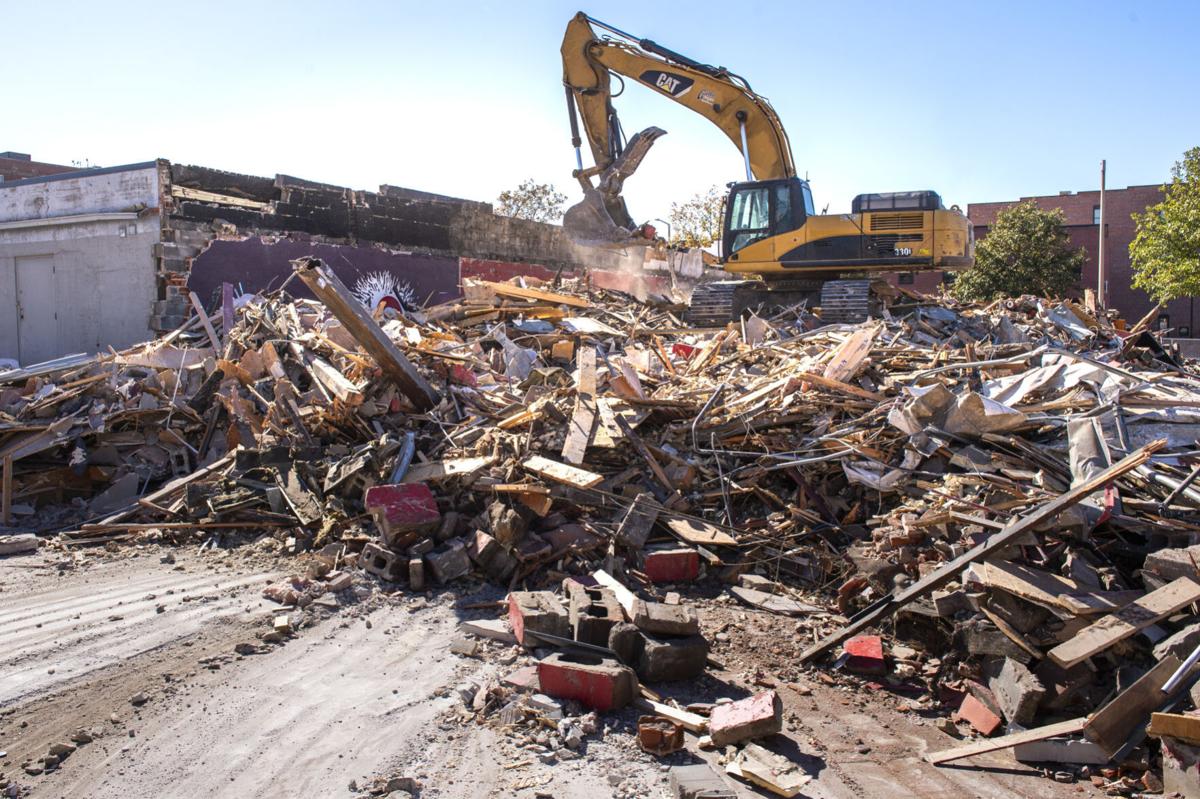 LINCOLN — P.O. Pears is always going to have a special place in Kathy Burklund's heart.
The bar known for its "burger madness," the kitchen window surrounded by giant lips and its sand volleyball courts is where she met the man of her dreams.
"On October 5th, 1985, I met my husband at the infamous night spot," Burklund said in an email. "After a Husker football game!"
Even though the iconic bar has been gone for more than a decade, Burklund said, the building still evokes many memories for her 35 years later.
Genenne Gibson Didier has memories that go back even farther. Her dad, Verne Gibson, ran the Gas Light Tavern in the same building before it was P.O. Pears. He took over the building from his father, who ran Gibson's Outboard Motor Co. there from 1948 to 1960.
"My son just texted me, and I shared it with my sisters. We're all pretty teary," Gibson Didier said Monday.
"Lots of memories, as we grew up there," she said.
Verne Gibson, who was on the Lincoln City Council for a few years in the 1960s, started the Gas Light Tavern in 1965 and eventually sold the bar to Grand American Fare Inc., a California company that was known at the time for opening bars in college towns.
"My sisters and I all worked in some capacity at our parents' bar," Gibson Didier said, noting late nights sweeping up popcorn after "mellerdrama" shows that were held there.
"The building dominated our lives, and then, it didn't," she said. "The best part of it being sold … we didn't have to stay and clean."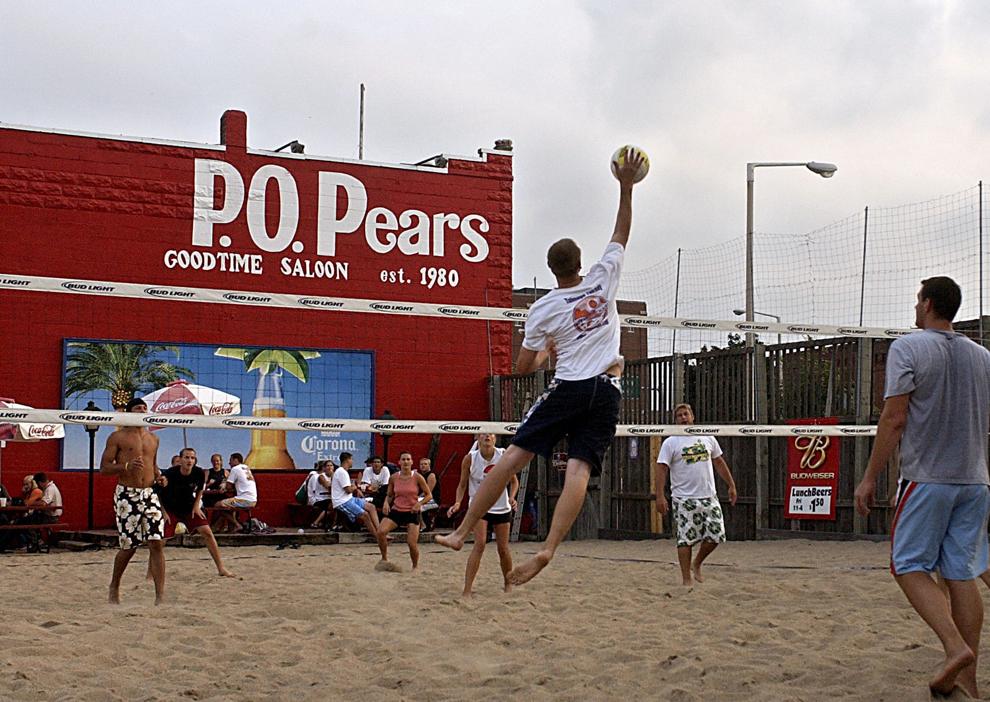 On Monday, the bright-red brick building was torn down. It's one of several on the block bounded by L, M, Ninth and 10th Streets that will meet the wrecking ball to make way for a seven-story, $42 million student-oriented housing project.
But none evoke the memories that Pears, open from 1980 to 2008, does.
Many people, like Burklund, remember it as a place they met a future spouse.
Ben Sedivy said he met his wife there.
"Happened while dancing in the sand to GroovePuppet, September 2005," he said.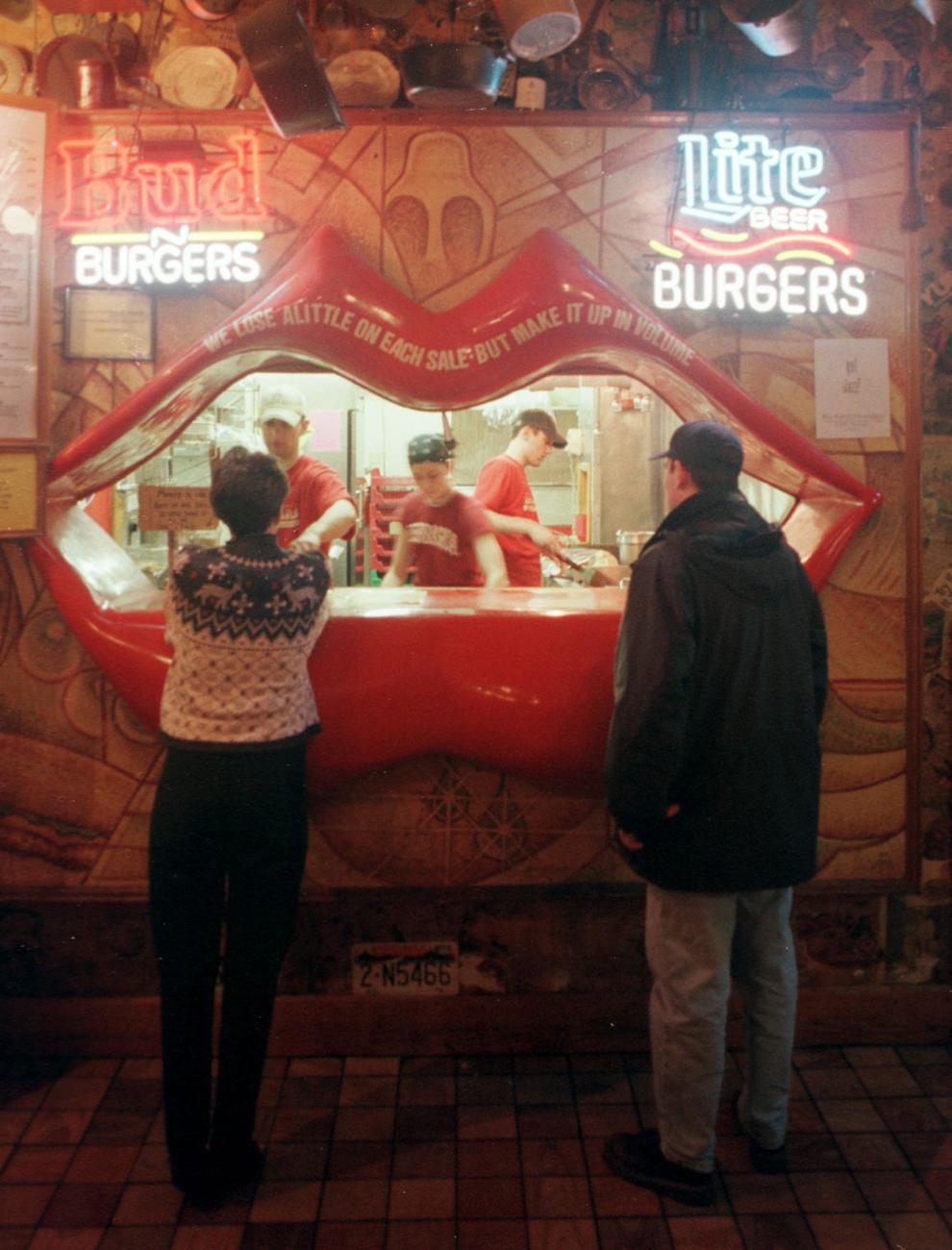 That's the same month and year that Bob Jergensen, who owned the bar from 1993 until it closed, told the Journal Star in an article that, "I've had more people come back and tell me they met their spouses here."
For those who didn't have a life-changing experience at the bar, there were plenty of other memories, whether it was the extensive collection of famous memorabilia, including authentic movie props and those giant lips, which were used by the Rolling Stones on one of their tours, the party room upstairs or the dance hall out back.
Pears also was well-known as a Husker game day hangout, and it was connected to the University of Nebraska-Lincoln in other ways as well.
Todd Ogden, president and CEO of the Downtown Lincoln Association, said he remembers that while he was a student at UNL, his jazz history class would meet at the bar, which for years hosted jazz concerts weekly and was about the only place in town you could go to hear live jazz regularly.
"P.O. Pears was ingrained with the university," Ogden said. "It's been missed for a while."
The bar also was ingrained with the local music scene. In the 1990s, it came to be known as a place where many of the city's top cover bands would play.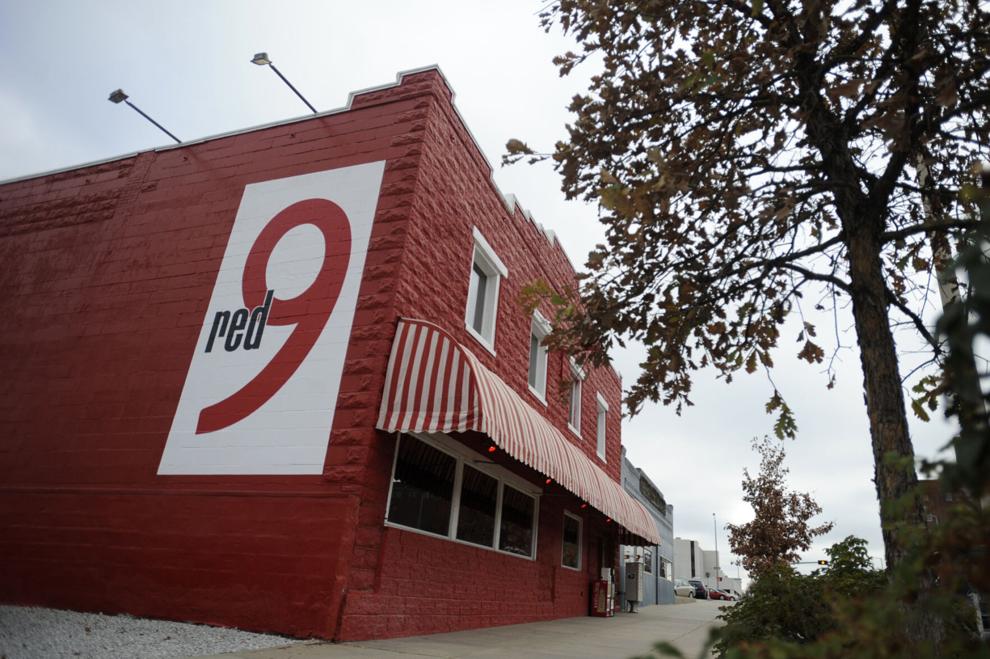 "It's pretty sad. When I was at Lincoln High, you could go there and sit in with the Monday Night Big Band and play with some super talented local musicians," Austin McCleery said.
"Later, I played there with a few local bands when it was Red 9. It's too bad that it's going away," said McCleery, who played drums for Cactus Hill and Eckophonic.
Red 9, which opened the same year P.O. Pears closed, held outdoor concerts in the space where the sand volleyball courts used to be. It closed in 2014, and the building has been mostly empty ever since.
Ogden said that while it's sad to see the end of an era with the building being torn down, it's part of an ongoing evolution "as downtown becomes more of a neighborhood."
Photos: Goodbye to these Nebraska businesses