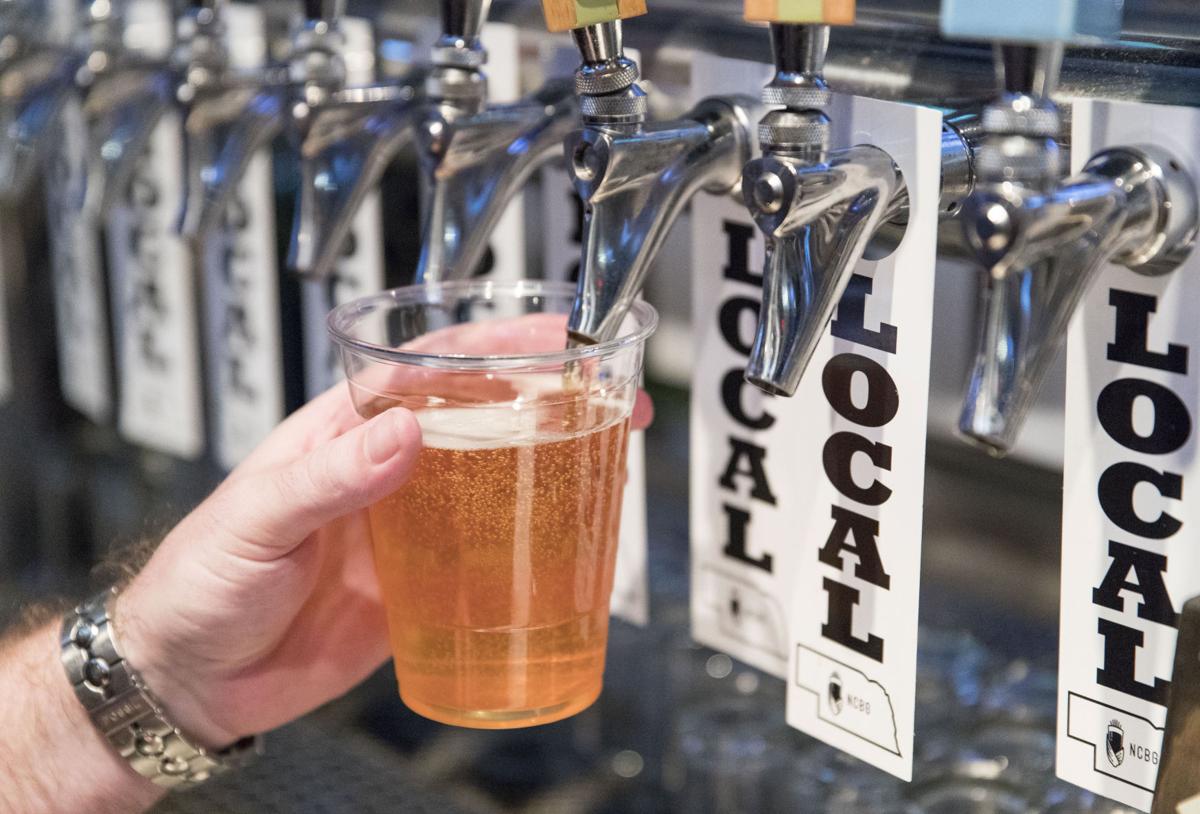 At Heights Draft Room in La Vista, Omaha Beer Week will be turned into a celebration, co-owner Joey Jones said.
It begins on Saturday, and coincides with the first anniversary of his family's business, which has more than 30 craft beers on tap, plus seasonal cocktails, whiskey, bourbon, hard cider, wine and more.
It's the first time he's participating in Beer Week. He was looking forward to it last year — he even had special events planned — but it was canceled because of the pandemic.
Now it's back, and Jones' festive events will be among activities at more than 50 bars, restaurants, breweries and tasting rooms across the Omaha area.
"We want to do more than just tapping beer," he said.
That includes several hours set aside for dogs.
Jones said he's turning Heights Draft Room, not normally pet-friendly, into a place where pups and owners can chill in a comfortable space, with several vendors offering frozen treats, apparel and more for his furry guests. Tails & Taps will be held Wednesday.
"We want to cater to dogs and their owners," he said.
He's also having a tap event featuring beers from Nebraska breweries outside of the Omaha and Lincoln areas, including small cities and towns such as Broken Bow, Taylor and Syracuse.
He originally planned that event to draw people on the annual Craft Beer Bus Tour, but it was canceled because of lagging sales. He decided to have it anyway, from noon to 11 p.m. Saturday, then tapping the kegs daily until the beer runs out.
The anniversary celebration is Friday from noon to close. The Churro Truck will serve Mexican food outside starting at 6 p.m.
Jones said it was a challenge to open a business during the pandemic, but he was warmed by the response it received. He owns and operates the taproom with his parents, Mike and Kathy Jones, and brothers Jared and Justin.
"We are a local Papillion-La Vista family," he said. "The community took us under its wing when we opened."
Unlike many places that serve alcohol, Heights welcomes kids.
"We have root beer on tap that's probably as popular as anything," Jones said. "Kids (can get a mug) and be like Mom and Dad."
His mom's homemade pretzels are also a draw. Patrons ask for the recipe, he said, "but we haven't been able to let go of it yet."
Omaha Beer Week runs through July 24. A nonprofit advocacy group founded it in 2012 to spotlight the city's craft beer industry.
Establishments across the metro area have specials and activities planned for each day. Saturday's calendar, for instance, has almost 40 listings.
To see the calendar, which includes descriptions of each event, visit omahabeerweek.com.
---