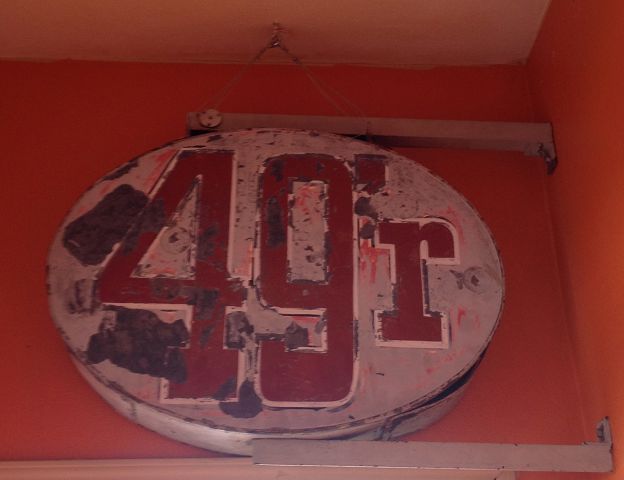 During the early 1990s, Rob Rutar spent nearly every night at the 49'r, the now-defunct Dodge Street bar.
He and a friend would meet up for drinks, claiming the easy chairs on the stage when they could. Among Rutar's circle of friends, it became tradition to drink champagne at the 49'r between wedding ceremonies and the subsequent reception.
Rutar's band played at the 49'r the last weekend it was open, back in 2010, not long before it was razed to make way for the CVS there now. During a break, he set his guitar on top of the pinball machine and headed to the bar. His guitar slipped, breaking the glass of the machine, which somehow felt fitting. Rutar still has a photo of the wreckage on his phone.
He loved that bar, though he can't quite describe why.
"I think it was a feeling," he said. "It just felt right."
Last year, Rutar bought Jerry's Bar at 6301 Military Ave. in Benson. And he sought to bring a bit of the 49'r to his establishment.
He set up two easy chairs in a corner of the bar. He hired a few bartenders who had either worked at the 49'r or just spent a lot of time there. And he attracted a similar crowd: neighborhood people, blue collar sorts, and what Rutar described as "pre-hipsters" — all youngish and creative and likely tattooed.
Monday, he added another piece of his former hangout to his bar when he hung the sign that once hung over the 49'r parking lot entrance in Jerry's foyer.
A week or two before, a friend had discovered the sign in the basement of a downtown antique store. He immediately called Rutar, who rushed downtown and bought it on the spot.
He posted photos of the sign on Facebook. Commenters expressed their excitement to see the sign again, and some wondered where it had spent the past three years. A few speculated that it might have been stolen.
It very well could have been.
"Everybody joked about wanting to steal it," Rutar said. "I wanted to steal it."
He didn't — though the last night the 49'r was open, he did steal a handwritten sign instructing patrons to abstain from stealing.
Monday, he posted a second photo of the sign after it had been installed in the foyer between the bar and the beer garden. He invited friends to come down and see it, and many did.
It looks a bit different than it used to, Rutar said. Someone had peeled off the stickers that used to adorn the sign, and with it they took a bit of the sign's paint. And it's not quite the same indoors instead of out, in a foyer instead of a parking lot.