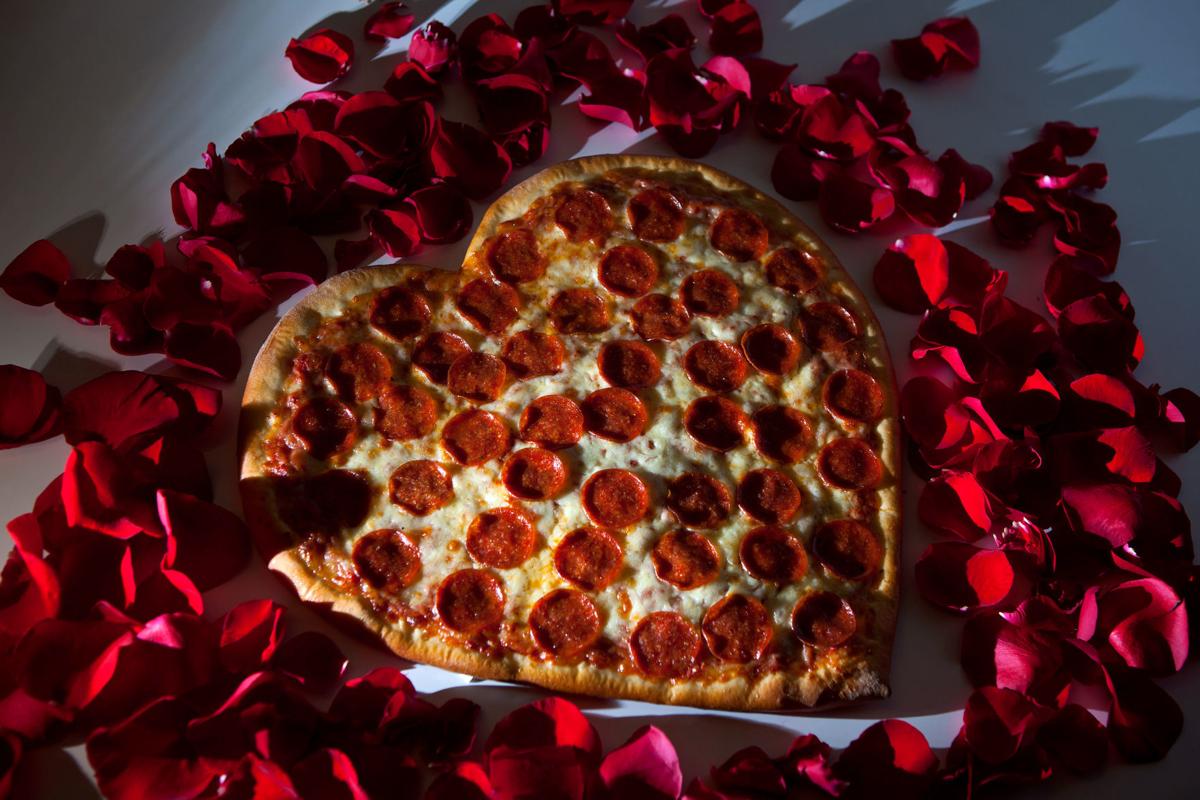 If you wish to buy a pizza pie for the apple of your eye this Valentine's Day, a few spots in Omaha can serve one up in the shape of a heart.
Here's a list of pizza places in Omaha selling pizzas with heart-shaped crusts. Know of a pizza place not on our list? Email the information to chris.peters@owh.com and we'll add it.
» All four locations of Zio's Pizzeria sell heart-shaped pizzas. They come in one size — large — and are priced according to the toppings the diners choose. Call ahead to order the pizza to go or eat in at one of the four Omaha locations: 7834 Dodge St., 12997 West Center Road, 18110 Wright St. and 1109 Howard St.
» Valentino's will have a special combo available for Valentine's Day: a medium heart-shaped pizza and a two-liter bottle of soda for $17.99. The special is available Feb. 14 only. For more information, or to find a location near you, visit valentinos.com.
» Mama's Pizza also serves heart-shaped pizzas on Valentine's Day. The pizzas are available in medium size only, and the prices vary according to the toppings. For more information, visit mamaspizzaomaha.com.
» Papa John's locations are serving heart-shaped pizzas for $11 alone or paired with brownies for $16. To order and customize pizzas, visit papajohns.com.
» Select Pizza Hut locations are serving up hear-shaped pizza, bundled with a Hershey's Triple Chocolate Brownie or Ultimate Hershey's Chocolate Chip Cookie. Check to see if your location offers the deal at pizzahut.com.
» Marco's Pizza is offering a heart-shaped dinner and a movie. To order a medium, 1-topping heart-shaped pizza, find your local Marco's Pizza at marcos.com.
» Select Godfather's Pizza locations are serving medium pepperoni heart-shaped pizzas for $11.99. Call your location before ordering to confirm availability.
» Papa Murphy's Take and Bake has a heart-shaped pizza available to go. The pepperoni HeartBaker pizzas are available now through Valentine's Day for $9 each. To find a Papa Murphy's location near you, visit papamurphys.com.
Home with the kids this week? Read a story with Omaha police, make Valentine's Day treats and more
Looking for something fun to do in Omaha this week? Check out these family-friendly suggestions, which take place Feb. 11-14.