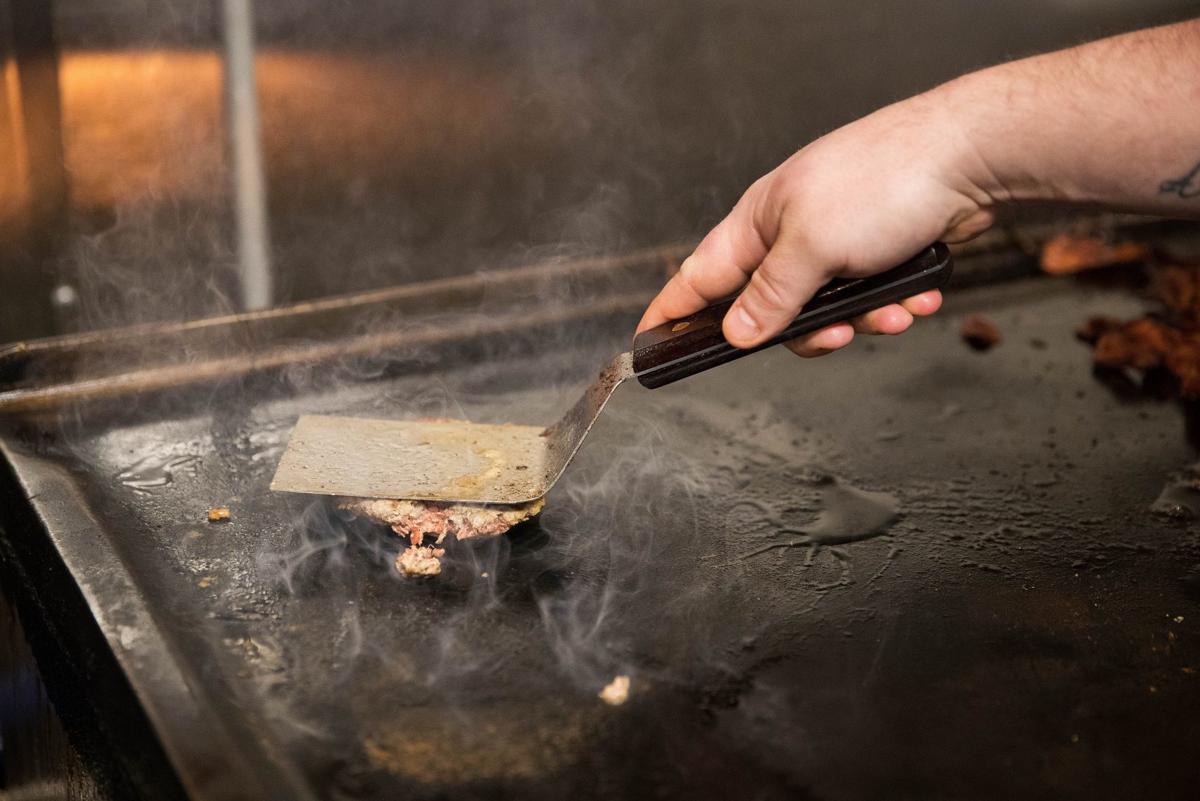 The team ventured to Bellevue, where we tried the "Impossible Burger" at Stella's. The burger — the only pre-made one we tried — isn't yet on the menu, but it's available if a diner asks. (Stella's also serves a more traditional veggie patty, which is not homemade, either. We sampled both.)
The Impossible Burger, which is made by a company called Impossible Foods, includes ingredients such as wheat, coconut, oil and potatoes. It also includes an ingredient called "heme" that gives it an incredibly meat-like texture and flavor.
And boy is it meat-like. When I sliced one in half, I was shocked: It looked just like a medium-rare burger. In fact, it was so burger-like that Marian didn't like it at all. Clark noted the iron flavor of beef. I agreed. It was pretty-spot on.
Of course, Stella's knows how to cook a burger, and to that end, it was nice, with a tender center and crisp edges, served on a buttery bun with nice toppings. Clark said he'd had an Impossible Burger one other time; the one Stella's served, he said, was far superior.
We didn't rank the Impossible Burger in our panel against the rest because it's not house-made. And in the end, we decided that it's not really a burger for vegetarians. It's a meatless burger meant to entice meat eaters away from meat.
Pooh-pooh me if you wish, but as the only meat eater on the panel, I understand its goal. As a true burger lover, I was intrigued, and surprised, after I ate one.