The new 801 Grill, in One Pacific Place, isn't trendy.
Instead, the restaurant, owned by the group that runs downtown Omaha's 801 Chophouse, sticks to what it knows best: meat and potatoes, hearty sides and hefty desserts. But there's one difference: At the Grill, the price point is less "special occasion" and more "weeknight treat."
Take the herb-marinated skirt steak I had the first night. Cooked to a perfect medium rare and served sliced, it comes topped with a bright, herbaceous chimichurri sauce and one side; I chose asparagus. At $26, it comes in well below the most inexpensive steak at the Chophouse, which clocks in at $46 and comes à la carte.
I talked to Chris Harris, chief financial officer at 801 Restaurant Group, after my visits. He said the owners didn't want to dilute their brand with a lower-priced menu, but also saw an opening in Omaha's restaurant market for a high-end "neighborhood grill." The 801 group also ran the more adventurous Pig & Finch in the same location. This time around, Harris said, the approach was more classic.
The main difference: All the meat at the Chophouse is USDA Prime, among the upper echelon of meat. At the Grill, it's certified angus beef, which Harris said is still good, but lower priced.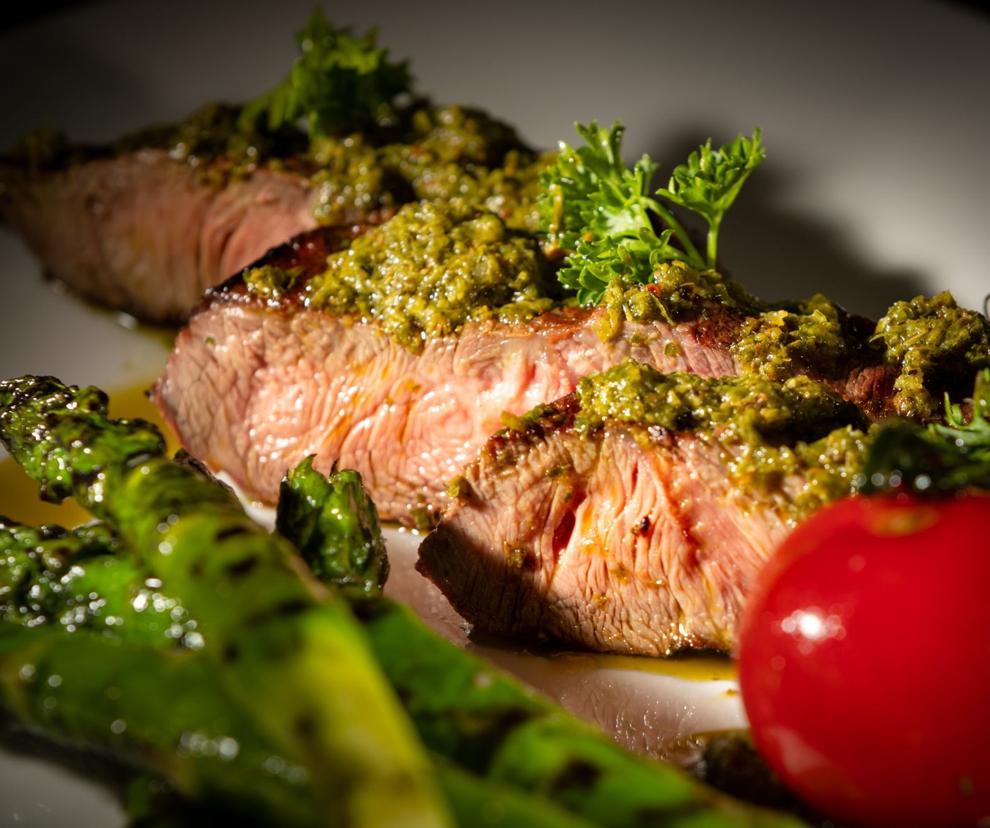 I recognized a handful of dishes, sides especially, from past 801 experiences. The creamy macaroni and cheese topped with crisp buttered breadcrumbs, for instance, tasted familiar. It came at the side of an excellent half rack of smoky, saucy pork ribs — ribs so tender and flavorful that I'm not afraid to say they were some of the best I've had in town.
Inside, the Grill is all dark wood and big booths, with dim, golden lighting. The space doesn't look drastically different from the previous restaurant. It fits well with the meaty menu.
The cocktail menu has the classics — I'd expect nothing less of a classic Manhattan, which was great, at a place like 801 — but we also liked a mezcal margarita, made with blood orange liqueur. They did a classic Old-Fashioned just right, and I also liked an original cocktail called the Sleepy Cat, with its tangy finish perfect for summertime.
The wine list is large and affordable, and I appreciated the varied by-the-glass offerings.
The lamb meatballs on the appetizer menu are delicious, with the hint of gaminess the meat is known for. I appreciated that the kitchen didn't try to cover that flavor but instead enhanced it with a delicious harissa yogurt and a creamy dill sauce. I liked the meatballs better than the onion rings, which had a thick, pale batter that could have used more flavor.
I really liked two petite crab cakes, chockablock with big chunks of meat and browned to a crispy exterior. They come with house-cut french fries seasoned thickly with Old Bay, and while I usually skip fries, these were downright delicious. A creamy garlic dipping sauce was good on both the cakes and the fries.
The restaurant serves a handful of specials, including a $16 fried chicken dinner on Sunday nights. But we opted for the prime rib, which came perfectly cooked medium rare, as ordered, and had a wonderful depth of flavor. Both times that I tried the side of asparagus the woody bottoms of the vegetable hadn't been trimmed; if you order it, stick to the more tender top half of each stalk.
The umami burger is no joke; it served as another reminder that at its core, 801 is about beef.
Cooked to a medium pink center, the thick wagyu patty comes topped with a heap of funky Maytag blue cheese, its soft, warm bun slathered in a port wine reduction sauce. It's decadent; one of those burgers that makes you forget all about the word "calories" and just enjoy.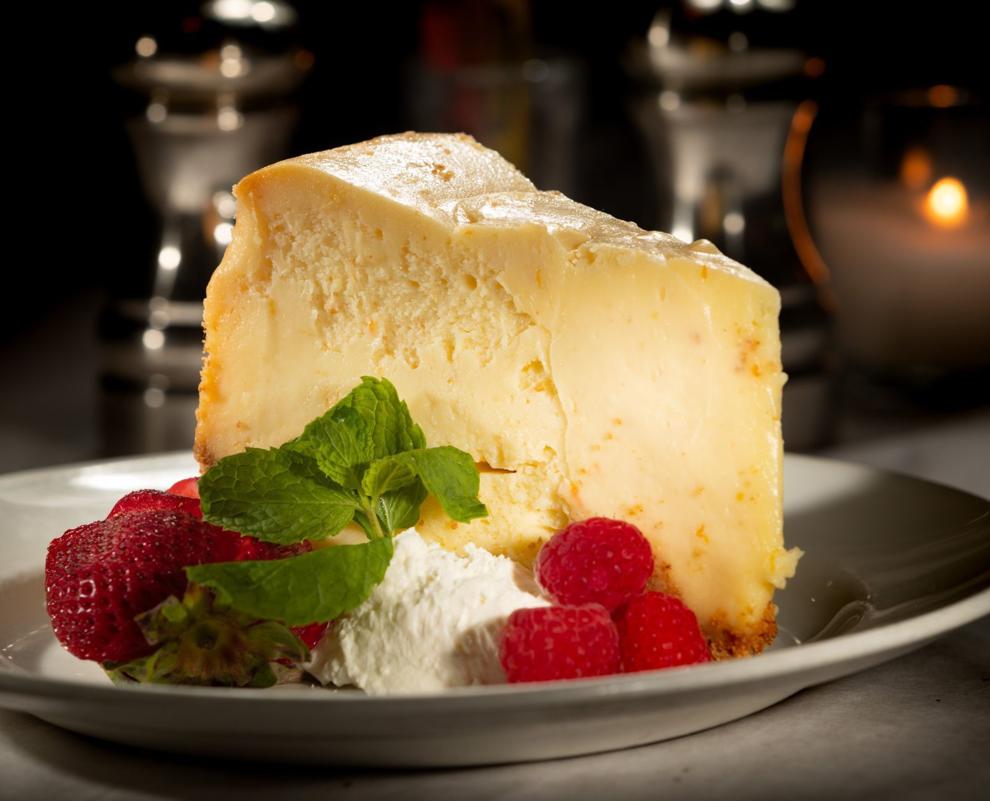 I didn't want to leave without trying at least one dessert, and the Grill's New York-style cheesecake didn't disappoint. A towering slice of dense, rich cake with a crumbly graham cracker crust is certainly enough for two or even three diners. We managed to eat about half of it before resting our forks.
This is the first 801 Grill location in the country, and Harris said the group chose Omaha because the downtown Chophouse has such a following here. It won't be the last, I'd guess.
The simpler menu and large portions will please most diners. But it also pleased me because it treats meat respectfully and the kitchen knows how to cook it. There are creative blips on the menu, but overall, it's not intimidating. It's comfortable.