It started like so many good stories do: There was this party ...
"We were at a party one evening," Tim Addison says, chuckling. "They served walking tacos, and I said 'I think we should make a restaurant out of this.' "
Addison's lifelong friends — now his business partners in Elkhorn's TNT Walking Taco — loved the idea.
But long before the small fast-casual restaurant opened, they had to meet one more time.
"We had to rehash it the next day," Addison said. "We had quite a few drinks that night and couldn't remember exactly what we talked about."
It's funny. I think almost all the times I've ever had a "walking taco" before last week, at Addison's restaurant, were under similar circumstances.
The walking taco is the thing to get at TNT, though there are also tacos and burritos on the menu. And while I wasn't blown away by the finished product (honestly, it's kind of like a plate of souped-up nachos) it's fun and not meant to be taken too seriously. So I didn't take it as such.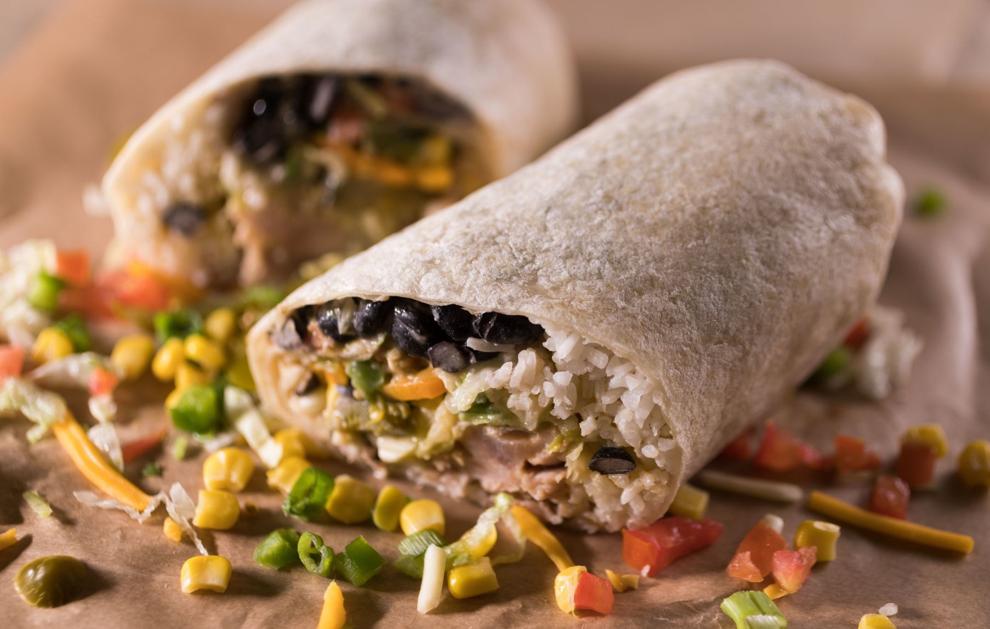 For the uninitiated, a walking taco is sort of like a Frito pie: a bed of chips, usually Fritos or Doritos, topped with seasoned ground beef and all the fixings of an American taco: shredded lettuce and cheese, chopped tomatoes, salsa. Sometimes, of course, ranch dressing.
At TNT, which is just off 204th and Dodge Streets, the walking taco has been given the Chipotle treatment, where diners get to choose from an array of chips, meats, toppings and sauces as they walk down a line displaying the goods.
There are Fritos and Doritos, but also tortilla chips and Cheetos, the latter of which I was not brave enough to try. I got the tortilla chips and my dining partner got Fritos. From there, the experience is totally customizable, an important detail to Addison, who also runs the Addy's Sports Bar & Grill locations in Millard and Elkhorn.
I got my chips topped with steak, lettuce, tomatoes, onion, jalapeño, red peppers, cilantro, radishes, green salsa and the creamy Sriracha sauce. My husband got Fritos topped with barbacoa, lettuce, cheese, tomato, black olives, onion, corn, cilantro, red salsa and creamy avocado sauce. You get the picture.
The chips stayed relatively crisp in our experience — they're built for this kind of thing, evidently — and the toppings, while pretty standard, tasted and looked fresh. I liked the steak on mine, cut into generous hunks. Barbacoa had plenty of flavor.
My husband kicked himself for not ordering Dorothy Lynch dressing, an option among the more than a dozen sauces. He'd had walking tacos as a kid, from the concession stand at his high school football games, and he's pretty sure Dorothy was an option there, too.
Not being particularly inclined to sport, I never had a walking taco until I was a grownup, at a Husker football tailgate party. But if my completely unscientific Twitter survey is at all accurate, walking tacos are still big at both kids' sporting events and tailgates. That's where most people who responded said they'd had one.
You won't have to eat your walking taco standing, like you would at most other events where they pop up; TNT has plenty of seats. The restaurant is decorated in hues of orange and yellow, and it seems popular with families. There's no booze, but there is a slushy machine for the kids. I'll admit, I wouldn't have minded a beer with mine.
Addison guessed that about half his guests know what a walking taco is; I saw his friendly staff explain it patiently to the rest.
We tried the rest of the menu another day: The giant burrito is almost exactly like what you get at Chipotle, down to its big, squishy tortilla, black beans and seasoned rice. My dining partner wished for more flavorful pork, and the sauce seemed to get soaked up by the rice, leaving the inside rather dry.
There's both fried tacos and classic soft shell tacos on the menu, and though I liked the well-seasoned, cooked-to-order shrimp in my fried taco, the shell itself had been fried many moons before it got to my plate. It got soggy after just a bite.
Better was a little chicken soft taco in a petite, soft flour shell. I topped it with what the restaurant called mixed hot peppers, but to me looked like giardiniera, the classic Italian spicy pepper mix. It's good.
I like that TNT has a vast array of sauces, but I'll admit I had a hard time telling the difference between the "zesty citrus" and the "TNT sauce" and the "jalapeño ranch." They all seemed, to me, to be very closely related, lightly seasoned versions of the same thing: ranch.
For what it's worth, Addison told me the sauces are all made in-house, except for Dorothy. One, the Dynamite Sauce, is made with ghost peppers.
Addison has plans to expand TNT to more locations around Omaha, and he said he's hoping to eventually franchise the restaurant outside of Nebraska.
Call it a walking taco, call it a Frito pie, call it nachos. It's simple, party-pleasing food, and for what it is, TNT does a fine job with it. Next time, I'll pop for the Cheetos.