Peals of laughter rang out Sunday morning from diners who sat with their elbows on the tables at Amato's Cafe & Catering.
"Sam always said that he wanted this place to be somewhere you can come put your elbows on the table and laugh out loud," said Bea Engel, sitting in a booth with her husband, Jon. "That means, you feel like family. We found a whole new circle of friends at Amato's."
Sunday was the last day for the restaurant that began as a food truck. It opened near 64th and Center Streets in 1993. The Engels were two of many longtime customers who have been coming in to say thank you to owner Ann Amato, who ran the business with her late husband — and more recently with their son, Tony.
"Last week was really an emotional week with lots of regular customers coming in to say goodbye," Ann said. "One of my waitresses had to take a couple of (crying) breaks. It's been really emotional for all of us."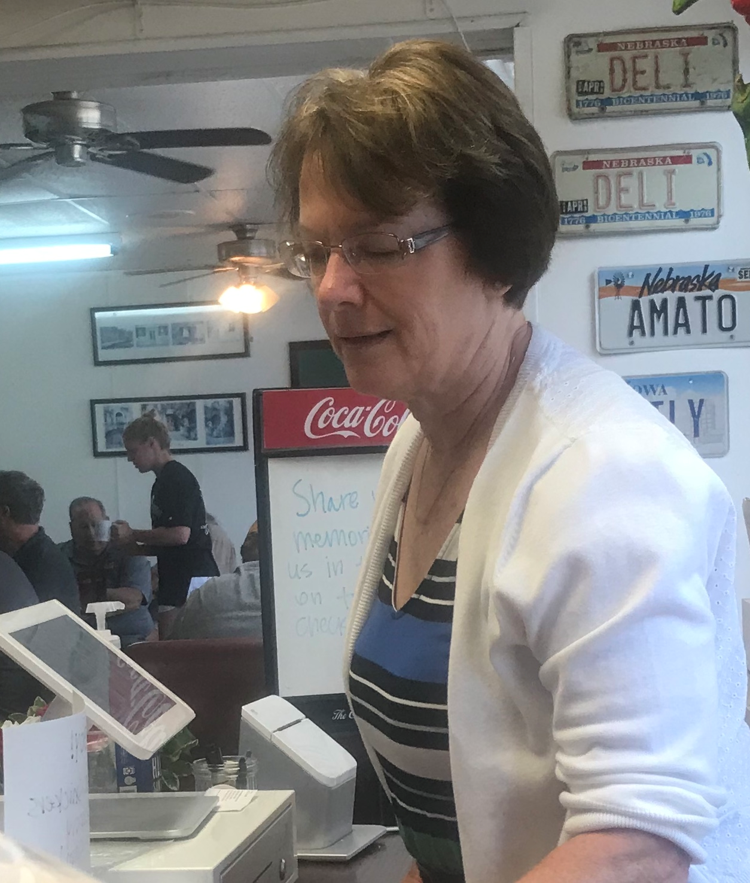 Ann Amato, like her husband before, has a "magnetic personality" that drew people into their diner, said Jon Engel. The Amatos "would do anything to make you feel at home," he said. That trait trickled down to their children, including Tony, who took over the kitchen after his dad fell ill about nine years ago.
"I get their poached eggs and ham," Jon Engel said. "They're the best poached eggs, and Tony will tell you he hates to cook poached eggs, but he does it. I don't know where we're going to find another place like this."
Liam Meehan, who went to law school at Creighton University with Angela Amato, stopped for breakfast Sunday. He now lives across town, but Ann recognized Meehan's deep baritone immediately without even looking up from the cash register.
"It's almost like a historical event seeing Amato's close and knowing you're never going to be here again," Meehan said. "It's like the end of Rosenblatt (Stadium), or the Venice Inn closing. There's never going to be a place like this again."
The restaurant is well known for its oversized pancakes studded with big hunks of ricotta cheese, its homemade Italian sausage with roasted red peppers, and a devoted neighborhood crowd. Celebrity chef Guy Fieri filmed an episode for the Food Network's "Diners, Drive-Ins and Dives" that aired in 2009. Amato's appeared on the Travel Channel's "Man v. Food Nation" in 2011.
Tony Amato, 29, was recently married. He's looking forward to "regular hours and having weekends off" as he returns to work with CM's Custom Lawn & Landscaping.
"I had worked here on weekends, but I definitely found what my dad loved about cooking by being here every day," Tony said. "Dad always told me, 'You want everyone to feel like you're coming into a home,' and I like to think we've continued that family tradition."
Sam Amato had a big, friendly booming voice and an innate ability to connect with people. Some of the menu items are named for customers, such as "Larry's Volcano."
"A man came in and ordered the biscuits and gravy, but he asked my dad to add potatoes, sausage, cheese and eggs," Tony said. "When dad asked him his name and the man said Larry, dad said, 'Then we're calling this Larry's Volcano,' and that's how that got started. If you want, we top it with Italian sausage."
The volcano was one of the items featured on a TV segment, Tony said. Other menu items named for customers include, "Rod's 3-2-1 Special," which features three strips of bacon, two french toast slices and one egg.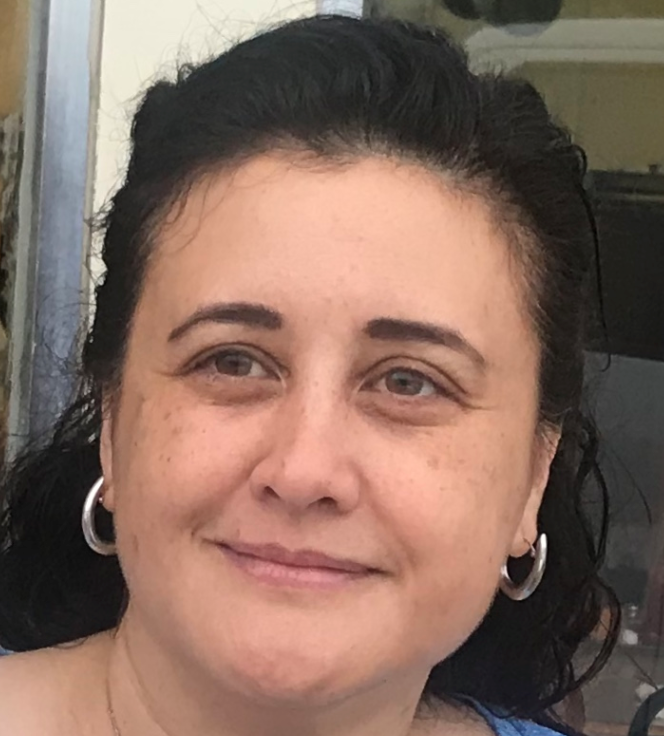 Lynn Alvarez, who worked at the restaurant from 2007 to 2012, returned from the San Francisco area to help out on the last weekend. People used to mistake her for an Amato daughter, she said.
"It really is like we're all family here," she said. "I spent all my holidays here with them. Sam used to have these Wednesday night dinners, and we would all sit around the large, round table and just laugh. It really is a very special place."
The property has already been sold to a bank. After it closes, there will be an online auction of restaurant supplies and other items, to be held at auctionsolutionsinc.com next month. The large, round table where so many stories were told has already been claimed by a friend's daughter.
"That table is where the old Italian guys would sit when we first opened," Ann Amato said. "They would sit and tell stories and share memories. That's really been the heart of this place."
Stay up-to-date on what's happening
Receive the latest in local entertainment news in your inbox weekly!