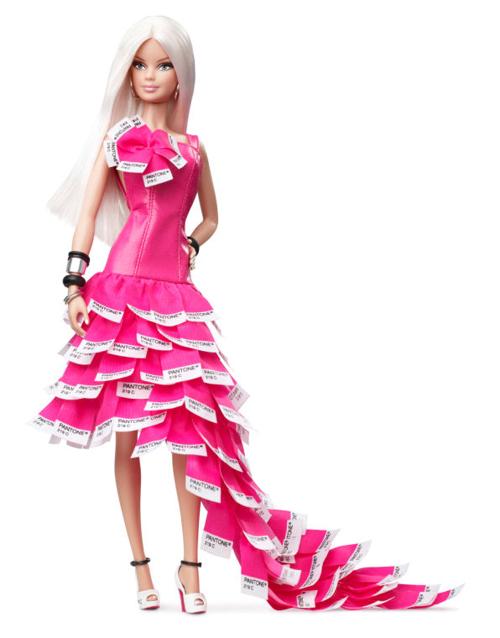 No singer may be as tied up with a color as Pink.
Born Alecia Moore, the singer said in an interview that she first got her colorful nickname because she was easily embarrassed as a child and turned bright pink; the nickname stuck.
Though Pink may be one of the more famous pink things, the color has made its appearance on tons of pop culture items. Here are a few:
Arguably one of the best "Brat Pack" movies, this coming-of-age romantic comedy stars Molly Ringwald as a poor girl caught in a love triangle. Jon Cryer takes the movie with his role as the oh-so-awkward Duckie.
This cartoon character waltzed his way into the hearts of film-lovers everywhere when he appeared in "The Pink Panther" back in 1963. Today, we're still struggling to get the cartoon's catchy theme song out of our heads.
It seems everybody is obsessed with these iconic cars. Elvis Presley famously cruised around in one, and Bruce Springsteen penned a rocking song about the wacky vehicle. Nowadays, Mary Kay salespeople receive them as rewards.
It's doubtful that the members of this seriously influential rock group ever sported the color pink. In fact, according to PinkFloyd.com, the name came from combining the names of two different blues singers: Pink Anderson and Floyd Council.
Try to find a Barbie doll outfit that doesn't have some shade of pink in it. Mattel even designed a doll titled "Pink in Pantone." She sports a dress made of Pantone 219 C color chips, the doll's signature shade.
What tacky lawn is complete without a fake pink plastic bird? According to Smithsonian Magazine, the pink polyethylene fowl was first created in Leominster, Mass., by Don Featherstone. Now it's the official bird of Madison, Wis.