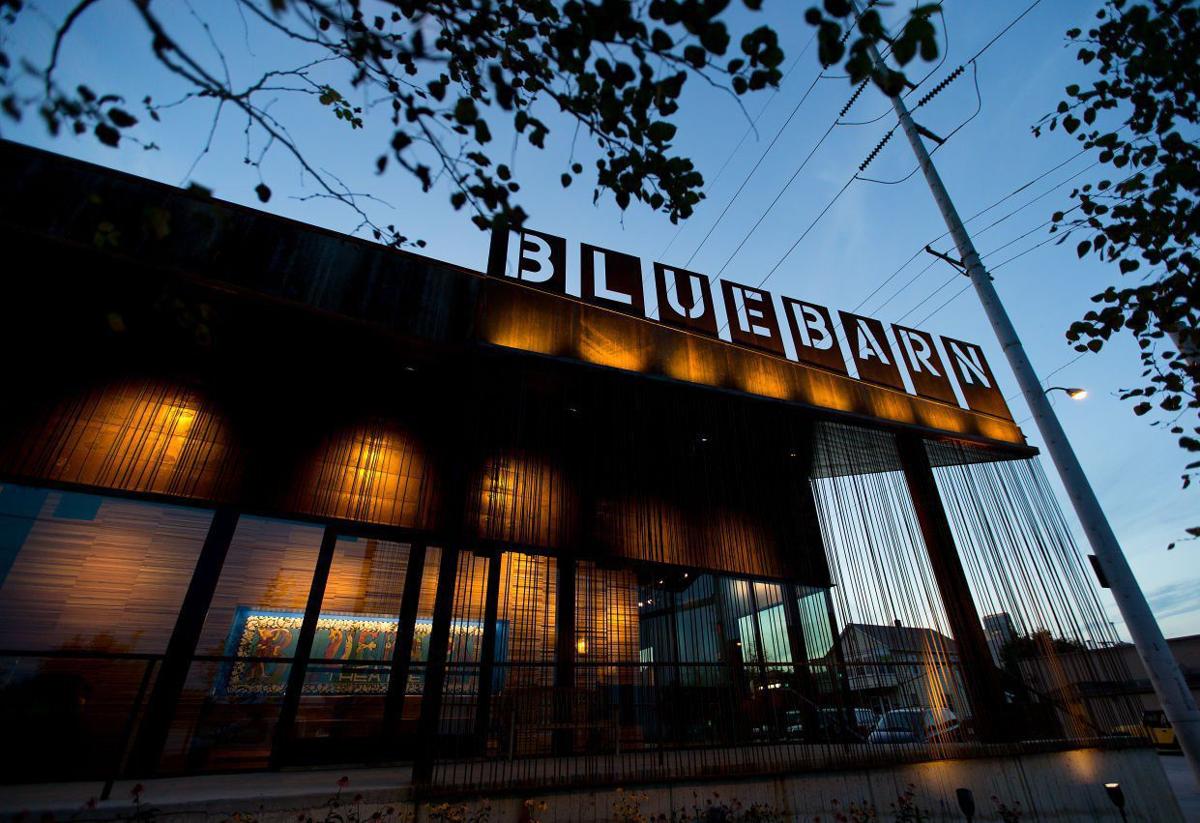 Playwright and novelist Beaufield Berry's "Red Summer" centers on the case of William Brown, a 41-year-old black man who was unjustly accused of raping a white woman and was tortured and lynched. Berry's play not only depicts the city's descent into chaos, but also offers a look at the black migrant experience in the early 1900s and tells the story of Brown's life and relationships.
Berry's plays have been selected for inclusion in festivals such as the Great Plains Theatre Conference at Metropolitan Community College and Last Frontier at Prince William Sound College in Alaska. She was a 2018 finalist for the National Playwriting Conference at the Eugene O'Neill Theater Center in Waterford, Connecticut.
The script is the Blue Barn's first commissioned work in some time, said Susan Clement-Toberer, the theater's artistic director.
"It's the 100th anniversary of the Brown lynching, and Beaufield Berry and (actor) Kelcey Watson from Los Angeles, who has done shows at the Blue Barn, came to me and pitched the idea of a show about it," Clement-Toberer said.
They agreed that Berry would write a first draft within three months and the project would move forward depending on what she came up with.
"The first draft left me breathless, and I just knew it was right for the Blue Barn to produce it," Clement-Toberer said. "The play had moments that were full of depth, and it made me want to know more about the time period."
It's a perfect fit for the theme of the theater's 31st season, which is "Memory," she said. The time the riots occurred has come to be known as "Red Summer" in Omaha.
Clement-Toberer said she's excited that the Blue Barn is offering another world-premiere play.
"New works are something that are super-important to us," she said, "to bring in new voices."
"Red Summer" will be onstage from Sept. 26 through Oct. 21 at the theater, 1106 S. 10th St.
"A Very Die Hard Christmas," Nov. 29-Dec. 22. A take on "the most beloved Christmas movie of all time," which, for many, is "Die Hard." A team of terrorists interrupts cop John McClane's holiday plans in this spoof by Jeff Schell and the Habit, a comedy troupe out of Seattle.
"Wakey, Wakey," Jan. 30-Feb. 23, 2020: A comic play about death by Will Eno, who also wrote "Thom Pain" and "Gnit," which have been produced at the Blue Barn. Ben Brantley of the New York Times said it's "glowingly dark and profoundly moving."
"Marjorie Prime," March 19-April 12, 2020. A Pulitzer Prize finalist that looks at a future in which you can buy "Primes" to help you with the problems of aging, such as fading memories and lost companionship. Jordan Harrison wrote this science-fiction drama.
"A Chorus Line," May 14-June 14, 2020. The classic musical drawn from the real experiences of 16 dancers in a grueling audition process. It was originally conceived, directed and choreographed by Michael Bennett, with a book by James Kirkwood Jr. and Nicholas Dante, music by Marvin Hamlisch and lyrics by Edward Kleban. It won nine Tony Awards and the Pulitzer Prize.
Season tickets go on sale Wednesday at bluebarn.org or 402-345-1576.
Sign up for the Go newsletter
This complete guide of local music, movies, dining and entertainment will have you weekend ready.
Theater reviews from Betsie Freeman in 2019
A collection of 2019 theater reviews from The World-Herald's Betsie Freeman.