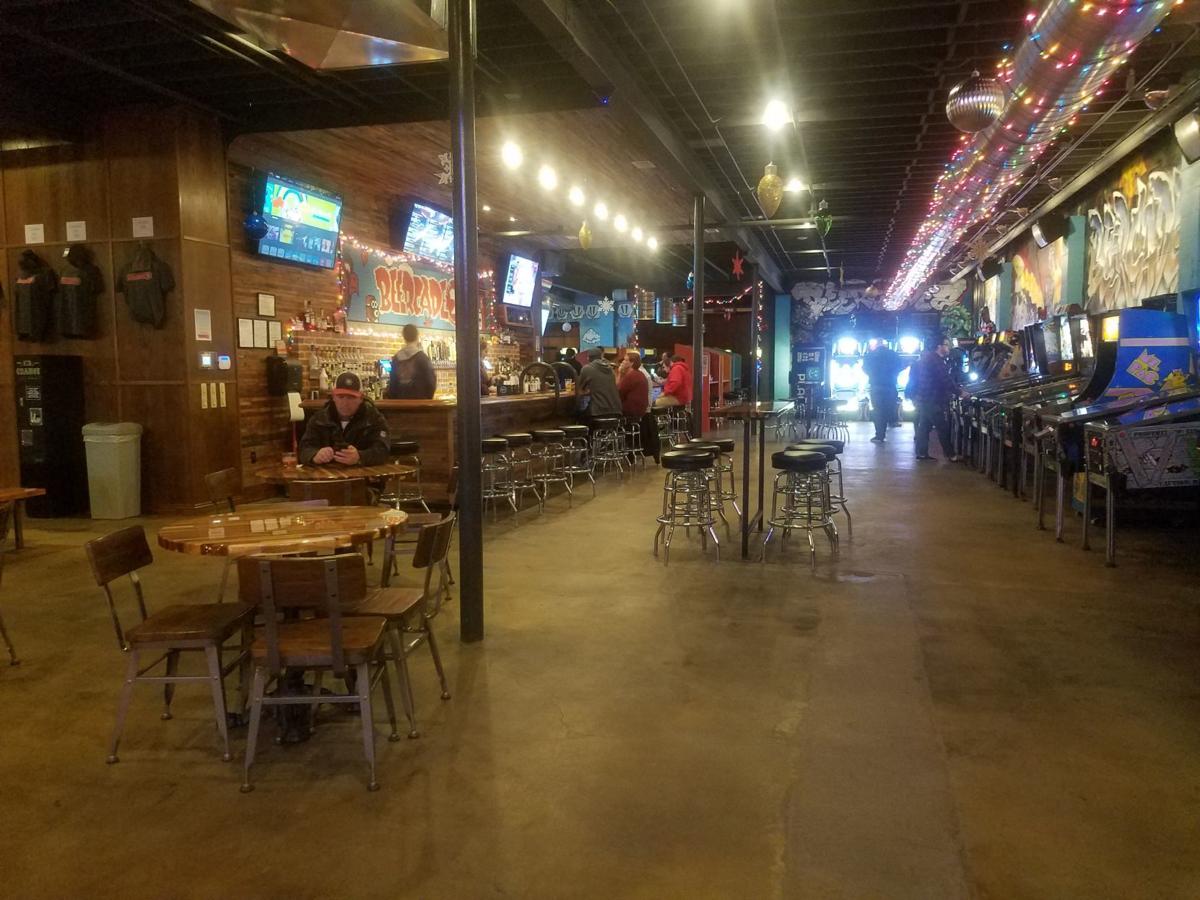 Whenever the times in which we live get too interesting, social media notifications pile up and the news makes one feel toxified, it's nice to unplug from the digital world of 2019.
While still digital, a dark arcade full of your favorite 8-bit stand-up video games does the trick. Old-school video games make everyone under 55 feel like a child again, and that's a feeling as intoxicating as 30 beers on tap. So we're all quite lucky that Beercade has opened a second location on 13th Street in Little Bohemia.
My Beercade drinking buddy on this trip was travel photographer Greg White. His "Defender" kung fu is unequaled, and he plays with uncanny focus. Luckily, his "Joust" skills are as laughable as mine. Granted, it's awkward navigating a flying ostrich around a magma-filled cave competing over eggs while drinking a Founder's Solid Gold Ale, but worth the effort. Your options are nearly endless, as the walls are lined with dozens of games.
Belly up to the shiny, new 30-foot bar and check out the menu. There are 30 craft beers on tap at Beercade 2. Expect to see a wide variety, from the lightest lagers to the thickest stouts. There's a sign behind the bar that lets you know the name, ABV, color and how much is left in the keg. Varieties switch up as each keg empties. Keep an eye on Beercade 2's Facebook page and Twitter feed for new arrivals.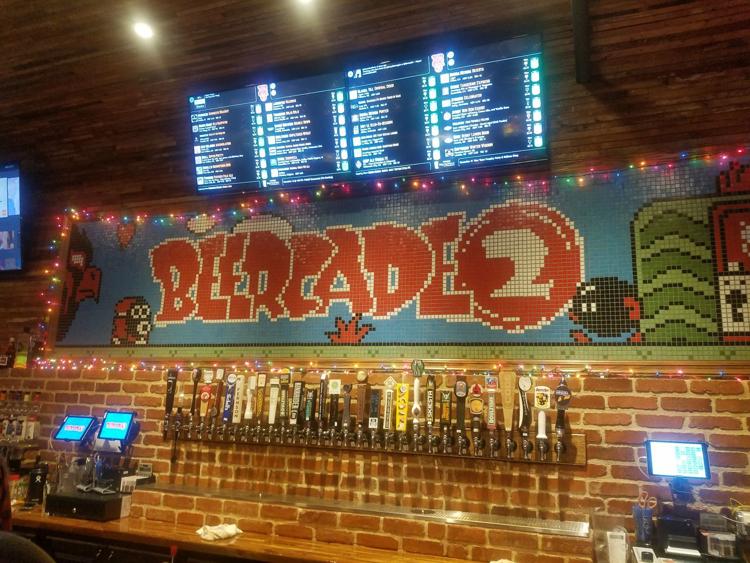 History buffs will appreciate that Beercade 2 is housed in the old Bumper Auto building. The exterior is freshened up, but the historic sign is still visible behind the bold, new neon one. Beercade 2 has graffiti murals by SkerOne adorning the exterior and interior. "Moon Patrol" — the underappreciated 1982 classic credited with popularizing parallax scrolling — has never looked as hardcore as it does in SkerOne's rendition on the south wall. "Street Fighter" also looms large among other murals. Two beautiful tile mosaics of Link and Zelda decorate the restroom entrances as well. Even if one is not inclined to play a video game, it's worth a trip to Beercade 2 just for the art.
Seating options, in addition to the obvious, include a row of high-backed booths that mimic the look and feel of older sit-down games. There are also plenty of small wooden pedestals between the games to set your drink on while playing.
Happy hours are from 2 to 7 p.m., and you get four quarters to keep, tip or play with. There is a pinball tournament every third Sunday. Monday is "Killer Queen" free-play day, and fans of the game may participate in a league on Wednesdays. Young ones have always been allowed in Beercade during the day, so introduce the kids to pinball over a pint.
Whether you want to relive your 8-bit glory days or experience new brews, Beercade 2 has something for you. Hope to see you there.
Recent World-Herald nightlife reviews
Trying to find a new go-to bar? Check out some of the latest World-Herald nightlife reviews to find the place that's right for you.
Stay up-to-date on what's happening
Receive the latest in local entertainment news in your inbox weekly!