I've been hitting up a good many "flashy joints" of late, so I thought I'd go a little more small, local and neighborhood this time around.
After all, not every bar has a theme and a decorating budget to draw in the tourists. What neighborhood pubs have in abundance is a whole host of regulars. One of the busier local neighborhood hangouts I've seen in the greater metropolitan area is Tiger Tom's Pub.
Tiger Tom's has been on my to-do list for so long that I honestly cannot remember what season it was when I first put it down on that list. I do remember one salient detail, though — that it was busier than a snow-cone stand in Hades every time I drove by. The bar itself was pretty clearly occupied by a great murmuration of regulars, many of whom are working-class retirees of Vickers and other local businesses. Good luck getting a seat at the bar — no stool at Tiger Tom's remained unoccupied longer than a few minutes during any of my visits.
Tiger Tom's is a neighborhood bar inside a small triangle of streets. Traffic whizzes by on Military Avenue and 72nd Street, while the neighborhood around Tiger Tom's Pub is mainly to the south across Sprague Street. Tiger Tom's Pub has the distinction of being the site of the first Sno-Ball Softball games originated in 1976 by Tom Lynch, Jim McKay, Tom Johnson, Jim Morton, Tom McGinn and Joan and Dick Munchrath.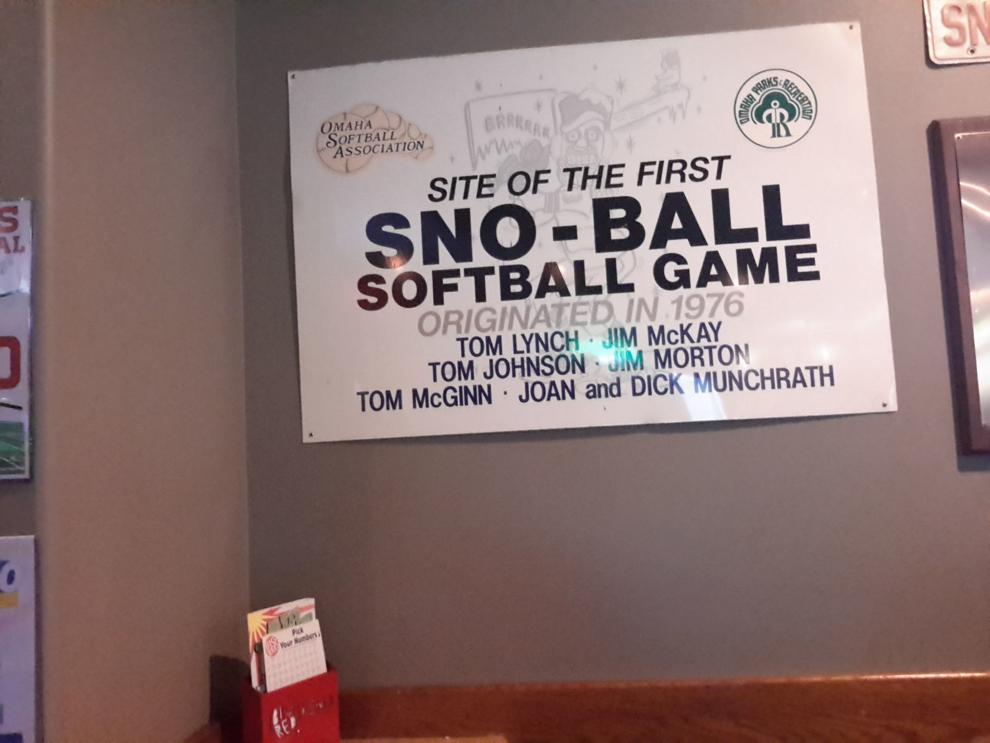 My known criminal associate — or at least partner in misdemeanors — was local nerd, multimedia artist and maker of zines Zach Willard, aka ZWIAN (Zach Willard is a nerd) on almost every platform. The nerd was quite impressed, and personally useful by helping me try twice as much food and drink as usual. I had a delicious cheeseburger, but ZWIAN had the foresight to order the Reuben with homemade potato chips. In the words of the artist, they were both "on point."
Our server was Kara, and she has one of the brightest smiles and sunniest dispositions I've ever seen on a human being in a bar. Smaller neighborhood bars usually focus more on their regulars. I give them all leeway because that's their income, after all, but Kara was at our table with menus before I could take my seat, possibly because ZWIAN is a handsome nerd. Prices at Tiger Tom's are quite low, so tip her well when you see her.
Sign up for the Go newsletter
This complete guide of local music, movies, dining and entertainment will have you weekend ready.
Taps include Bud, Bud Light, Miller Lite, Boulevard Unfiltered Hazy Wheat, Avery Brewing Company's White Rascal (a Belgian Wit) and Peanut Butter Milk Stout from San Diego's Belching Beaver Brewing Company.
Happy hour is 4 to 6 p.m., and the special is always six domestic beers for $15. Come in on Mondays for dart league and get half off on pizzas. Hope to see you there.
Recent World-Herald nightlife reviews
Trying to find a new go-to bar? Check out some of the latest World-Herald nightlife reviews to find the place that's right for you.