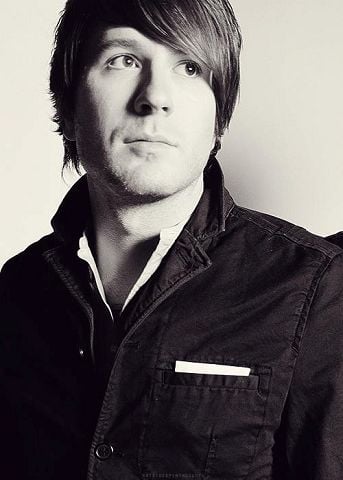 Owl City began in Adam Young's basement.
Young, the sole creative force behind Owl City, spent nights making music, which eventually culminated in 12 songs of sing-along electronic pop.
Almost four years later, Young is still at it. He took on a few collaborators for his latest album, "The Midsummer Station," including "Call Me Maybe" singer Carly Rae Jepsen, Blink-182's Mark Hoppus and Relient K's Matt Thiessen, who co-wrote many of the album's songs.
As Owl City, Young is now on tour as a supporting act for Maroon 5. We called young after his show in Cleveland to talk about the tour. — Kevin Coffey
Q. You had to cancel a few performances because of your voice. How are you doing now?
A. It's pretty tired. It's in a little better shape now. I was a little afraid that I had vocal polyps, which would require surgery. Thankfully, it was not that. We played last night in Cleveland — played a headline set — and it was great.
Q. How has the tour been with Maroon 5 and Neon Trees?
A. Really good so far. We've done four or five shows. We had to cancel a few because of my voice, of course, but they've been really great. They're all super great guys. I feel honored to be up there with them. It's like a free pass to watch these two other great bands every night, and all I have to do is play a few songs. It's definitely great to be out here.
Q. A lot of the shows are sold out. What's that been like?
A. It's cool. It's so different playing for your own crowd of 1,500 people in a club versus someone else's crowd of 20,000 people in an arena. You feed off the crowd a lot more than you realize, but it's such a great challenge. Headlining and supporting, I love both sides.
Q. Have you been playing some dates on your own?
A. We have so many days off on the Maroon 5 tour, so we can do our own shows in between. It's nice when you have a mix of headlining and supporting dates on a given tour.
Q. What have you been playing during the sets?
A. Mostly stuff from the new album. We're trying to make sure we put together a little bit of a dynamic for 30 minutes. If you've been a fan for a long time, there will be one or two songs that you know that are older. It's just kind of a good 30 minutes with a lot of energy. It's fun to hit it hard and run off.