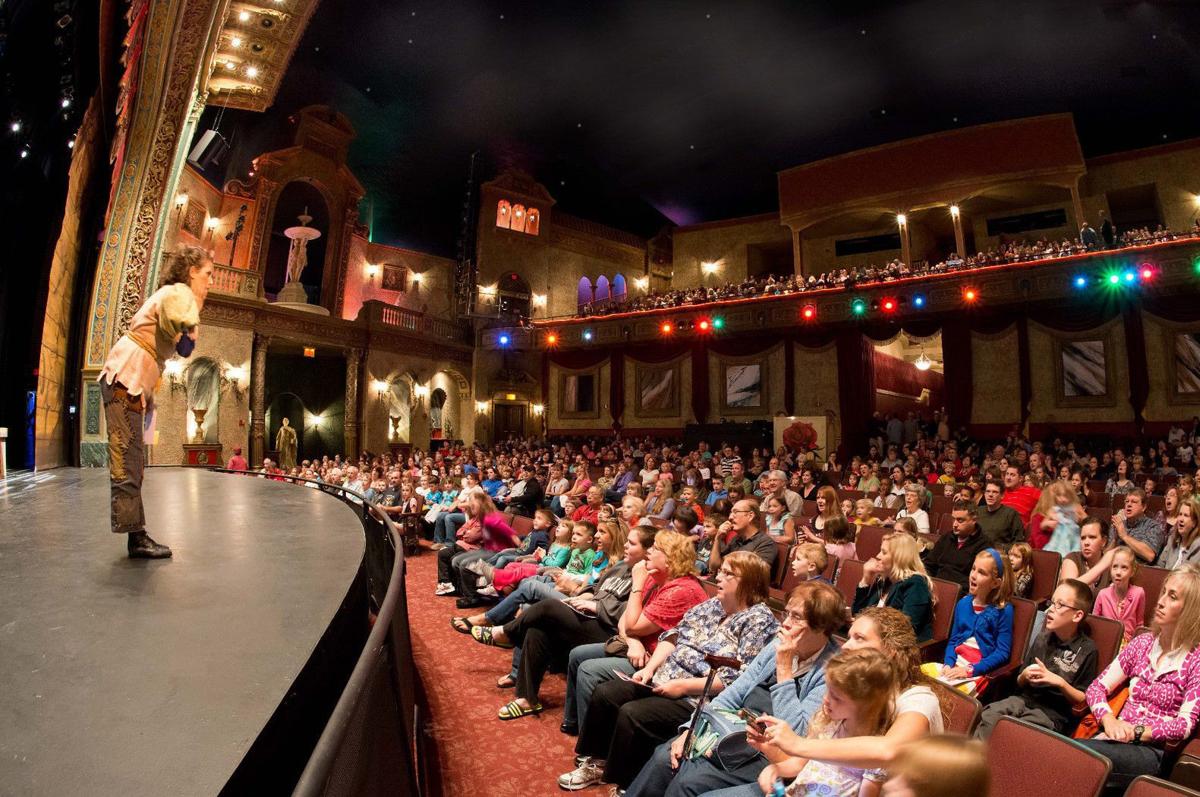 The 2020-21 season at the Rose Theater, which starts in September, will feature fewer shows and the option to buy a digital membership.
Theater leaders announced the five-show miniseason this week. They say it will allow flexibility for social distancing and potential schedule changes due to the coronavirus pandemic.
Highlights of the season include a play about Nebraska-born nature photographer Joel Sartore, written by Omahan Ellen Struve, and the return of the first show at the Rose, "It's a Wonderful Life," which premiered in 1995.
A Disney musical, "The Descendants," will end the season.
By the time that show opens in late May 2021, "our plan is to be up and running normally with traditional reserved seating," said Kori Radloff, the theater's director of marketing and public relations.
In the meantime, the Rose auditorium will be divided into four-seat pods for families, with 6 feet between each pod. Ushers will show patrons to the groupings on a first-come, first-served basis.
Ticketing will be touchless, and there will be no concessions, souvenir stands or audience engagement activities in the lobby. Theatergoers must wear masks while standing in line but can remove them once they are in their socially distanced seats.
Programs won't be printed but will be available online.
The season announcement was delayed by a couple of months so theater officials could develop a plan to address the pandemic.
"We have taken a lot of time and consideration about how to keep Rose audiences, artists and staff safe," Radloff said.
The two-show First Stage series for very young theatergoers is a casualty of coronavirus, but Rose leaders hope to bring it back next season. The theater normally mounts a nine-show season on its main stage.
Shows will be professionally recorded to create a digital streaming membership for those who don't yet want to return to the theater.
Prices for the mini- season start at $75, less than the four-person cost for one show.
» "Penguin Problems," Sept. 11-Oct. 18. Rose Artistic Director Matthew Gutschick adapted a story by Jory John for this play about a morose bird who's not a fan of the frozen life. Trudy Yeatts wrote songs for the storyline.
» "It's a Wonderful Life," Nov. 13-Dec. 20. A musical based on the classic story about a despairing man who gets a chance to see what the world would have been like without him. Sarah Lynn Brown adapted the script from the Lux Radio Theater.
» "How to Build an Ark: Searching for Joel Sartore," Jan. 22-Feb. 21, 2021. Sartore is a widely known National Geographic photographer from Nebraska whose "Photo Ark" documents endangered species. A young girl encounters a variety of animals and learns about ways to preserve wildlife and the planet in this play about Sartore from Ellen Struve.
» "Don't Let the Pigeon Drive the Bus: The Musical," March 19-April 25, 2021. Actors and puppets will tell this story of a bird that might save the day for a distraught driver, based on picture books by Mo Willems. He wrote the show's lyrics and co-wrote the script with Tom Warburton. Deborah Wicks La Puma wrote the music.
» "Disney's Descendants," May 28-June 20, 2021. Teens from the Rose's educational programs will play a prominent part in this show about the tenuous relationship between the children of Disney heroes and villains when they participate in a school exchange program. Nick Blaemire wrote the book for this musical with musical adaptation by Madeline Smith.
---
Our best staff images from July 2020