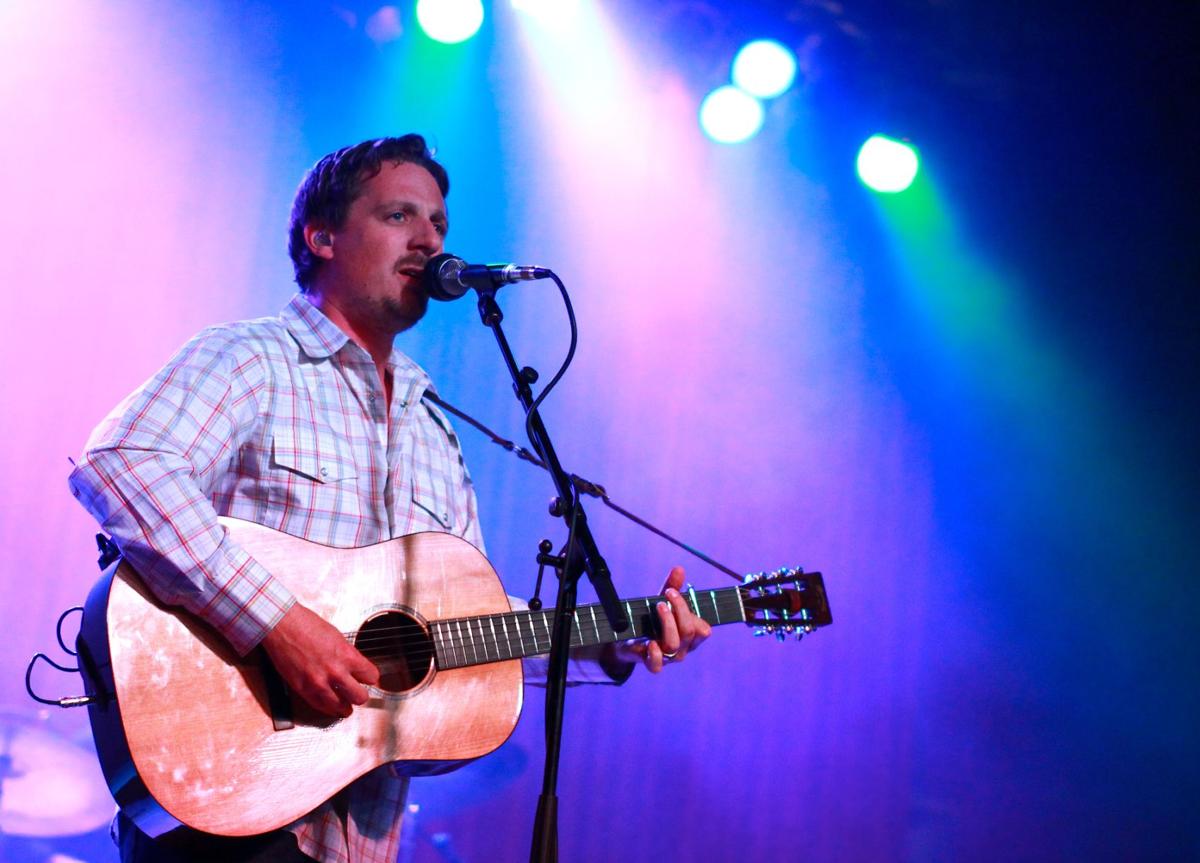 Country music doesn't get better than this.
Maybe the guys selling out stadiums don't need advice on how to be successful, but they could surely take some pointers from Sturgill Simpson on how to play actual country music.
Simpson and his four-piece band really cooked Wednesday, and Sokol Auditorium's wood dance floor shook as the audience stomped and shouted through the Kentucky-born country singer's set.
To make the audience come alive, Simpson didn't need a wall of sound, pandering songs about campfires, a set full of pyrotechnics or a lead guitarist who played metal guitar solos to give things a supposed edge.
He just needed his songs, his voice and the best band in country music.
Nothing was better than watching Simpson belt out the final words to "Living the Dream" — "I don't have to do a ... thing but sit around here and wait to die" — so hard that he had to clear his throat and drink water after.
And perhaps just as good was hearing the crowd turn into a rowdy country choir as they sang right along with him.
"This is a really cool room, man. Feels good up here. I hope it sounds good out there," Simpson said.
Simpson is a classic country poet singing about life, love and discovery, but he also dipped into drugs, country music and the meaning of everything. It was all bedded in a blistering and twangy jam that had us dancing and shouting.
Simpson has maybe the greatest voice in country - it can lull you in a love song or shake down walls - and hands that sizzle up and down the fretboard.
Simpson's 90-minute set alternated between rip-roaring country licks and slower western ballads, but with his impassioned delivery they surpassed sleepy strummers and became as engaging as the big jams.
That would be enough, but he's backed by an incredible band that can back him up with jaunty piano and slide guitar licks as well as long country and bluegrass jams that brought even more excitement to songs such as "Railroad of Sin" and "Long White Line."
It felt authentic, and it's the kind of music you won't often hear at the big arena shows or on country radio. And that's sad.
With all the dancing and hollering, it felt like an old-time country dance. After a lengthy bluegrass run to finish out "Poor Rambler," people in the audience shouted "Yeehaw!" and "That's nasty."
After the show, the old venue was abuzz with talk of the show. It was most apparent outside, where I heard a few friends talking.
"That blew my… mind," one said.
His friend agreed: "I don't usually walk up to the merch table and say, 'Give me one of everything.'"
If you came late and missed Cody Jinks, I feel bad for you. During his short opening set, he strummed personal songs about love and faith and family and the loss of all of the above. I hope we'll be seeing him again.
As for Simpson, one of his best songs, "You Can Have the Crown," came with a slowed-down tempo, but the audience once again turned into a group of rowdy singers.
Showing off his knowledge of classic country and excellent rock, Simpson finished with a few covers: Willie Nelson's "I'd Have to Be Crazy" and a medley of The Osborne Brothers' "Listening to the Rain" and T. Rex's "The Motivator."
"You guys could do anything with your evening but you chose to come and spend it with us. Thank you guys so much," Simpson said as the band finished.
And then the former railroad worker added, "If you drive by the Union Pacific railroad on the way home, tell' em I said, '(Expletive) you.'"