The coronavirus pandemic may have scuttled the summer movie season, but don't expect the summer TV season to slow down.
Though the ongoing pandemic has caused a few shows to shift release dates or postpone production, there are still plenty of new series planned in the coming months.
So many, in fact, there really isn't time or space to write about them all. We'll also see two new streaming services join the fray when HBO Max (which is distinct from HBO) launches May 27 and NBC's Peacock (which is distinct from NBC) launches July 15.
With so much on the way, here's a condensed list of intriguing new shows set to premiere through August (plus a few recent releases that you can watch right now).
Note: Dates are subject to change.
Hollywood
May 1, Netflix (all episodes available now)
Mega-producer Ryan Murphy is behind this eight-episode miniseries, which follows a group of aspiring actors and filmmakers during Hollywood's 1940s Golden Age. There's a revisionist-history bent to the show, which mostly features fictional characters but includes a few real Hollywood figures (like Rock Hudson and Hattie McDaniel) in the narrative.
The Eddy
May 8, Netflix (all episodes available now)
Another eight-episode miniseries from Netflix, this one features "La La Land" director Damien Chazelle among its executive producers (he also directed a couple of episodes). It follows the black owner of a Paris jazz club (André Holland) as he runs his business and tries to raise his daughter (Amandla Stenberg).
Solar Opposites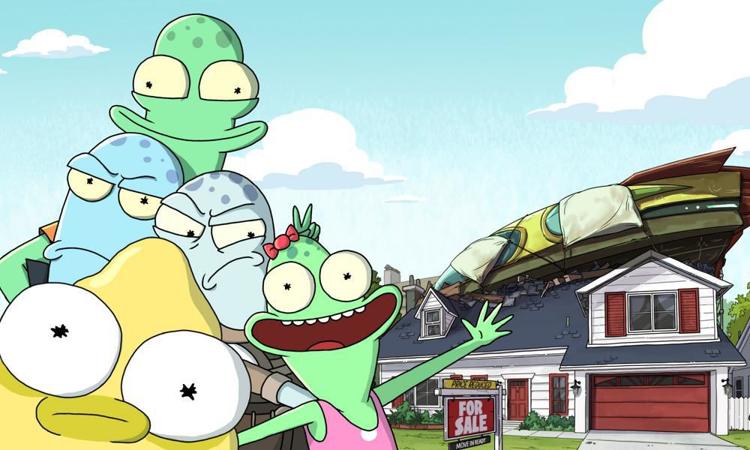 May 8, Hulu (all episodes available now)
This animated series was co-created by "Rick and Morty" co-creator Justin Roiland (who also voices characters on both shows). It's about a family of aliens who take refuge on Earth and try to fit in. It also comes from the same animation studio behind "Rick and Morty," so fans of that show should feel right at home here.
I Know This Much Is True
May 10, HBO (new episodes air Sunday nights, first episode is available on demand or through HBO streaming services)
Mark Ruffalo hulks down for this miniseries in which he plays identical twin brothers. Based on a 1998 novel of the same name, it's about one brother's efforts to get the other brother — who suffers from schizophrenia — released from an asylum.
The Great
Elle Fanning and Nicholas Hoult star in this satire about Russian leader Catherine the Great.
The Last Narc
This four-part docuseries looks at the 1985 kidnapping and murder of DEA agent Enrique "Kiki" Camarena.
White Lines
In this mystery series, a woman (Laura Haddock) investigates the death of her DJ brother in Ibiza.
Hightown
In this drama set in Cape Cod, a National Marine Fisheries Service agent (Monica Raymund) investigates a mysterious death and wrestles with her sobriety. The series counts Jerry Bruckheimer among its executive producers.
Snowpiercer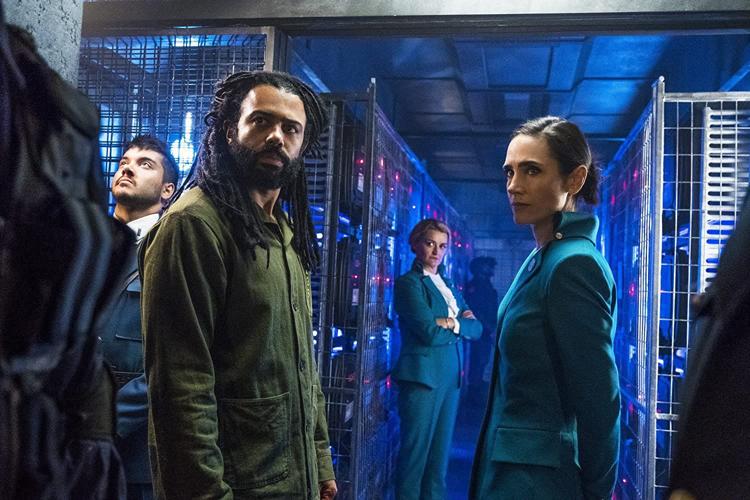 It's a TV adaptation of Bong Joon Ho's 2013 movie about a perpetually moving train that carries the last remnants of humanity following a deep freeze of Earth. And though the series has been in development for years, it manages to hit TV just months after Bong's "Parasite" cleaned up at the Oscars, so it's got a bit of buzz. The cast includes Tony winner Daveed Diggs and Oscar winner Jennifer Connolly.
Stargirl
May 18, DC Universe/The CW
Another superhero series from the DC universe, this one stars Brec Bassinger as a high schooler who gains superpowers after finding a magic staff.
Ultimate Tag
The competition series features contestants trying to complete an obstacle course while a bunch of "American Gladiators" types (with names like Flame and Caveman) try to "tag" them. NFL star brothers J.J., T.J. and Derek Watt serve as hosts. And if you're worried about all these people being in close contact, don't be — all episodes were filmed before the coronavirus pandemic.
Barkskins
Adapted from Annie Proulx's 2016 novel, the series follows the struggles of a group of European colonists after their arrival in the New World in the 1600s.
Love Life
Anna Kendrick stars in this rom-com anthology series that will follow a different person each season, from the individual's first romance until the last.
I May Destroy You
In this drama, a London woman (Michaela Coel) reassesses her life after her drink is spiked with a date-rape drug during a night out.
The Not-Too-Late Show With Elmo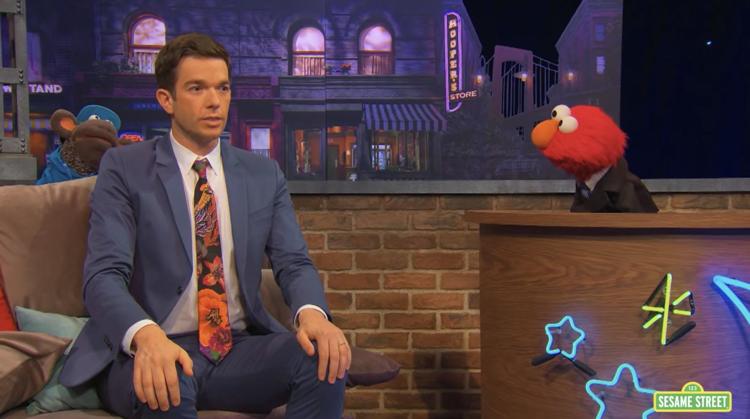 It's a late-night show for the toddler crowd, though their parents might find a lot to like, too. The beloved Muppet will interview celebs like Jimmy Fallon, John Mulaney, Blake Lively and the Jonas Brothers. Cookie Monster serves as co-host.
Central Park
The animated series about a family of Central Park caretakers comes from many of the folks behind Fox's "Bob's Burgers." The stacked voice cast includes Kristen Bell, Tituss Burgess, Daveed Diggs, Kathryn Hahn, Leslie Odom Jr., Stanley Tucci and Josh Gad, who's also a co-creator.
Space Force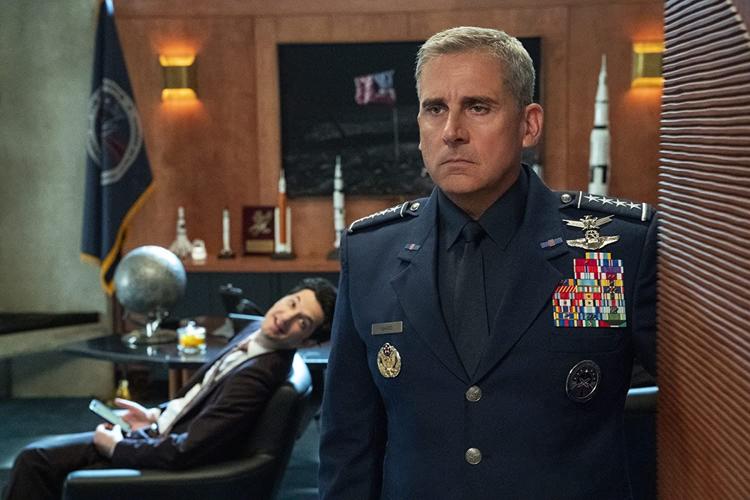 Steve Carell reunites with "The Office" writer, producer and director Greg Daniels for this series, a workplace comedy about a group of people trying to establish a new branch of the U.S. military. John Malkovich and Ben Schwartz join Carell in the main cast, with Lisa Kudrow, Jane Lynch and Fred Willard among the recurring cast members.
Quiz
This three-part miniseries recruited actors from two of 2019's best shows (Matthew Macfadyen of "Succession" and Sian Clifford of "Fleabag") to tell the true story of a British man who cheated his way to a win in "Who Wants to Be a Millionaire?" in 2001.
Love, Victor
The teen rom-com-drama series is a spinoff of the 2018 movie "Love, Simon." It follows a teen struggling with his sexual orientation and adjusting to a new high school.
Taste the Nation
"Top Chef" host Padma Lakshmi examines food culture across the U.S. in this travel series.
Perry Mason
Emmy winner Matthew Rhys ("The Americans") stars in this reboot of the lawyer/detective series. Tatiana Maslany and John Lithgow round out the cast.
I'll Be Gone in the Dark
This docuseries, adapted from Michelle McNamara's bestselling book of the same name, chronicles the search for the notorious Golden State Killer.
The Baby-Sitters Club
Omaha native Rachel Shukert, who previously worked on Netflix's "GLOW," will serve as showrunner for this series based on the books about teen babysitters. Alicia Silverstone is among the cast members.
Brave New World
The dystopian drama based on Aldous Huxley's 1932 novel stars Alden Ehrenreich, Demi Moore and Harry Lloyd.
Intelligence
David Schwimmer stars in this workplace comedy set in the U.K.'s Government Communications Headquarters — basically a geekier version of MI6.
The Falcon and the Winter Soldier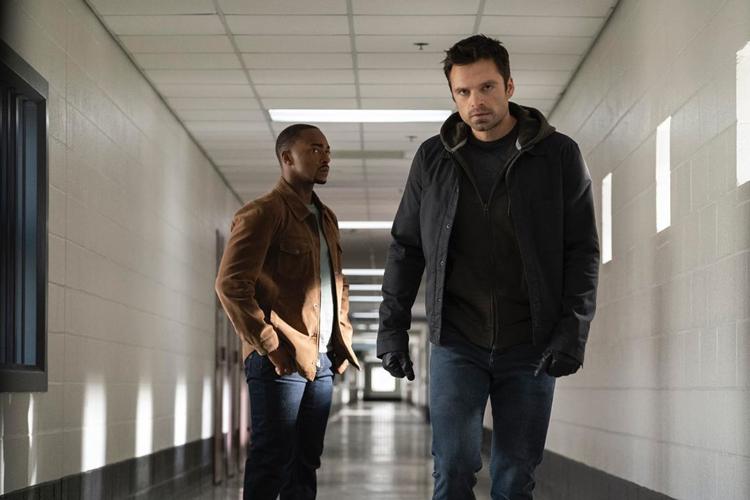 The first MCU TV series on Disney Plus follows Falcon (Anthony Mackie) and the Winter Soldier (Sebastian Stan) as they carry on following Captain America's, uh, let's say retirement in "Avengers: Endgame." Wyatt Russell joins the cast as supersoldier John Walker, who's essentially a new version of Captain America.
Lovecraft Country
With Jordan Peele and J.J. Abrams among the executive producers, this series — adapted from the novel of the same name — follows a young black man (Jonathan Majors) as he takes a road trip across 1950s Jim Crow America. Joined by his friend and his uncle (Jurnee Smollett-Bell and Courtney B. Vance, respectively), he encounters both racist terrors and terrifying monsters.
---
The 15 most iconic cars in movie and TV history
The DeLorean - "Back to the Future"

The Batmobile - "The Dark Knight"

Aston Martin DB5 - James Bond

Mach Five - "Speed Racer"

Ecto-1 - "Ghostbusters"

Pontiac Trans Am - "Smokey and the Bandit"

Ferrari 250 GT California - "Ferris Bueller's Day Off"

The Mystery Machine - "Scooby-Doo"

General Lee - "The Dukes of Hazzard"

Christine - "Christine"

KITT - "Knight Rider"

Herbie - "The Love Bug"

The Shaggin' Wagon - "Dumb and Dumber"

The Flintstones car - "The Flintstones"

The War Rig - "Mad Max: Fury Road"

Concerned about COVID-19?
Sign up now to get the most recent coronavirus headlines and other important local and national news sent to your email inbox daily.