The summer TV season is officially underway with the return of America's Got Talent, which welcomes Simon Cowell back to the judges' panel. TCM's Star of the Month is the glamorous dancer Cyd Charisse, paired tonight with two of the greats: Fred Astaire and Gene Kelly. Hulu presents a documentary about transgender inclusion in sports.
Season Premiere
After being sidelined last season with a back injury, Simon Cowell returns to the judges' table, welcoming back live audiences as well for the 16th season of the hit summer competition. A variety of acts will amaze, appall and move the panel, once again including Howie Mandel, Heidi Klum and Sofia Vergara, with Terry Crews hosting.
TCM's Star of the Month is the leggy dancing knockout Cyd Charisse, featured each Tuesday through June with classic musicals. The tribute kicks off with one of her best: the witty 1953 MGM musical comedy, directed by Vincente Minnelli and written by Betty Comden and Adolph Green, starring Fred Astaire as a song-and-dance man seeking a comeback, falling for the lovely Gabrielle (Charisse). Their romantic duet to "Dancing in the Dark" is one for the ages. Followed by the 1954 film adaptation of Broadway's Brigadoon (10:15/9:15c), starring Gene Kelly as her lucky partner.
Documentary Premiere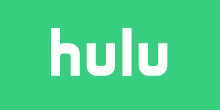 A documentary from Emmy-winning filmmaker Michael Barnett tackles the controversial subject of transgender inclusion in sports. The film focuses on three high-school athletes: Sarah, a skier and teen policymaker in New Hampshire; Andraya, a Connecticut track star openly competing on the girls' track team; and Mack, who became the Texas State Champion in girls' wrestling, as a boy.
Season Premiere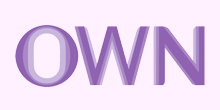 A guilty pleasure for eight seasons, Tyler Perry's sudsy Savannah-based soap returns with its final eight episodes. Look for many scores to be settled, and in the opener, for Hanna (Crystal Fox) to prove she's just as strong as the rich and powerful.
AccuWeather Hurricane Season Special (8/7c, AccuWeather Network): With forecasters predicting a busier than usual Atlantic hurricane season, the weather network presents its second yearly report, consulting meteorologists and civil leaders about what to expect and how to prepare.
Lego Masters (8/7c, Fox): Will Arnett returns to host this colorful competition, where teams of tiny brick builders turn those interlocking pieces into structures that wow the judges. In the second-season premiere, the teams are tasked to build a float for the first-ever Lego Day Parade.
Mike Tyson: The Knockout (8/7c, ABC): The second half of the ABC News profile follows the controversial boxer through his rape conviction and prison sentence, his release and return to boxing, when he shocked the world by biting Evander Holyfield's ear.
Philly D.A. (9/8c, PBS, check local listings at pbs.org): The multi-part Independent Lens docuseries about Philadelphia prosecutor Larry Krasner ends with him recruiting a new generation of lawyers to reform the system from within, even as his activist supporters pressure him to speed up plans to phase out cash bail.
The Legacy of Black Wall Street (9/8c, OWN and streaming on discovery+): A two-part documentary, the latest to reflect on the centennial of the infamous Tulsa race massacre of the prosperous Greenwood District, recounts the atrocity through the lives of five pioneering Black residents who were there in the early 1900s. Their stories are interwoven with interviews featuring descendants and activists of today.
New Amsterdam (10/9c, NBC): Max (Ryan Eggold) faces another tough decision regarding his daughter Luna, while Helen (Freema Agyeman) offers to help her niece Mina (Nadia Affolter) and Reynolds (Jocko Sims) tends to a surprising heart-transplant patient.
Frontline (10/9c, PBS, check local listings at pbs.org): In "The Jihadist," the news/documentary series features correspondent Martin Smith's interview with Abu Mohammad al-Jolani, a former Al Qaeda leader now leading the opposition against Syrian president Bashar al-Assad's regime from the embattled country's Idlib province.