The one we turn on late at night, after the news but before bed. The one who's clips we go find the next day on YouTube. 
Late-night hosts have dominated the post-primetime TV timetable since Steve Allen started telling jokes, delivering monologues, doing bits and interviewing celebrities on "The Tonight Show's" first incarnation in 1954.
And in the last 25 years, the late night show scene has exploded with expanded slates (most networks have two shows a night, NBC does a total of three) and more and more networks getting in on the deal (a never-ending string of late-night shows have aired on TBS, HBO and Comedy Central).
Jay Leno, on his way to Omaha to do stand-up, was a host of three different iterations of "The Tonight Show" — as a fill-in for Johnny Carson, hosting his own version from 1992 to 2009 and stepping back in again from 2010 to 2014 after Conan O'Brien was ousted.
So with one of the longest-reigning late-night talk show hosts on his way, this seems like the perfect time to pick the 10 best to hold that title in the last 25 years.
THE BEST
10. Jay Leno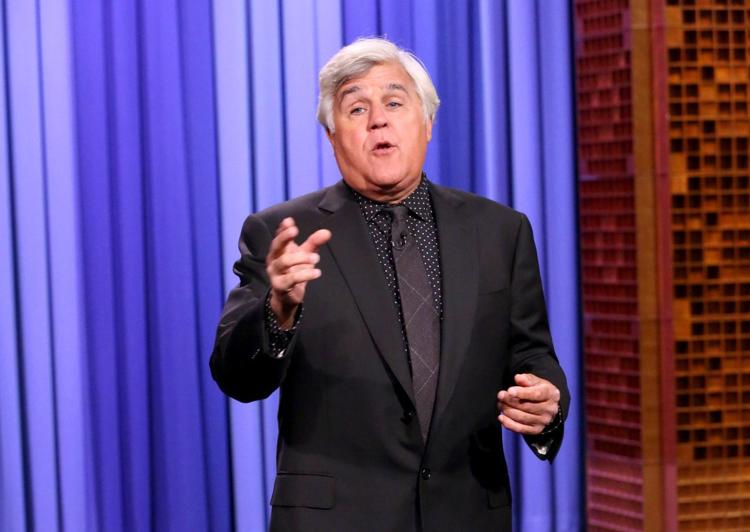 In Leno's 20+ years as host of "The Tonight Show," he was never considered by critics as being quite as good as his competition. But Leno was always the journeyman host who churned out giggle-inducing monologues and notable interviews, including the first president to sit for late night and astronauts in space. And he hasn't stopped being funny either, taking his material to the stand-up stage. 
9. Samantha Bee
When Jon Stewart announced he was leaving "The Daily Show," Samantha Bee seemed like a good pick to replace him. But she wasn't even approached. Instead, she decamped to TBS to make her own show, and she knocked it out of the park, becoming as big a voice as "The Daily Show" itself.
8. Seth Meyers
One of the best things Seth Meyers has ever done is host "Weekend Update." (And the years he spent as head writer on "SNL" weren't bad either.) And so he took all of that with him to host his own talk show, continuing to skewer the news in the "Update" style and doing funny sketches, too. 
7. James Corden
Before he came to host "The Late Late Show," Corden wasn't that well known in the U.S. But succeeding a Scottish comedian with a British comedian was a good move, especially when it brought us "Carpool Karaoke," "Drop the Mic" and other segments that have broken out so well that they've been turned into their own separate shows.
6. Jimmy Fallon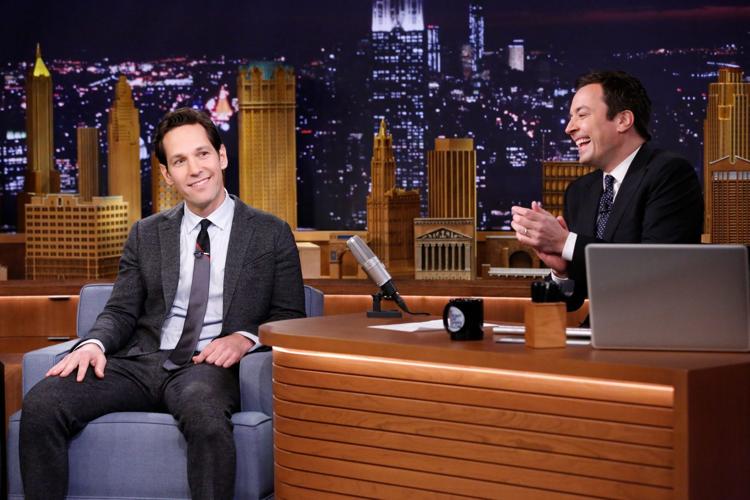 The "SNL" alum is often criticized for being not quite serious enough for these serious times. But he has managed to do something many others can't: Get celebrities out of their prewritten lines plugging their movie/album/book/whatever and into goofy situations where they're playing beer pong, singing songs and doing other goofy things. And Fallon makes us laugh pretty hard in the process. More please.
5. Craig Ferguson
Ferguson gave the late-night talk show a shot in the arm it needed with his off-kilter comedy, bringing in puppets and robots and frequently talking about his personal life,  including addiction, family and his citizenship. Before other hosts were routinely skewering the presidents, politicians and social issues, Ferguson was talking about them openly. And it was hilarious.
4. Jon Stewart
When Stewart started on "The Daily Show," it took him awhile to reshape it into his own style of fake news making fun of the real news (and the the people in it, especially politicians). Calling anyone and everyone out for their stupidity, the show was almost as important as the real reporting in keeping people honest. We just wish Stewart hadn't gone away.
3. Stephen Colbert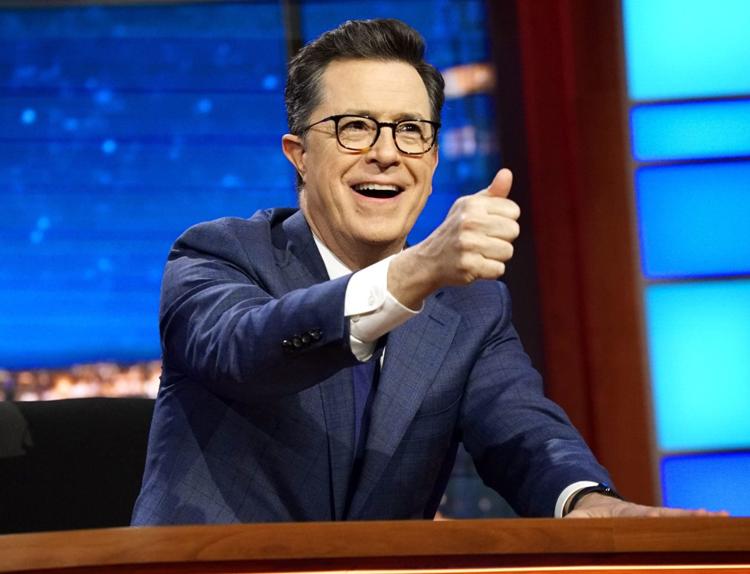 Both as "The Colbert Report" character Stephen Colbert and as the actual human person Stephen Colbert, he's been on fire. We all wondered how he'd fare when taking over from David Letterman, but Colbert has flourished as a talk show host with his biting monologues and interviews with celebrities and politicians. He's killing in the ratings, too.
2. Conan O'Brien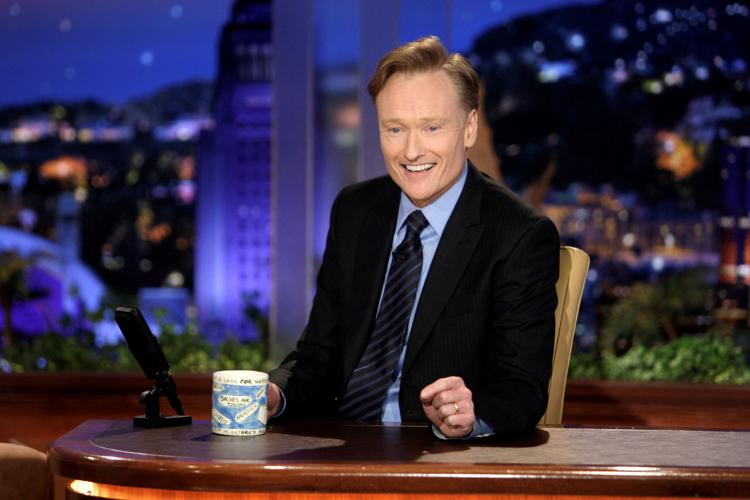 When NBC tapped a relatively unknown "Simpsons" and "SNL" writer to helm "Late Night," nobody was sure what to expect. (Not that we expected much from the very-late-night show.) But Conan O'Brien flourished, earning himself a deserved (though short-lived) stint hosting "The Tonight Show." Now he's settled in at TBS, and everywhere he's gone, he's brought his enthusiasm, off-kilter sense of humor and surprisingly good interview skills with him.
1. David Letterman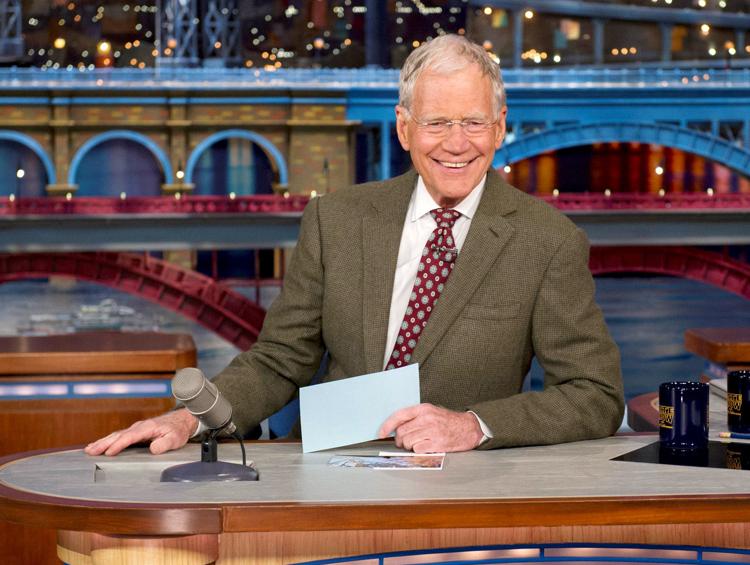 Though Letterman often didn't match the ratings of his competition, he was considerably more respected by his peers. It probably came from the way he poked holes in the established show business conventions and the goofy stuff he did on his show. He invented "The Top 10 List" and "Stupid Pet Tricks." He played "Will It Float." He tossed objects off tall buildings just to see what they looked like when they smashed on the Manhattan pavement. And after retiring from "The Late Show," Letterman took to Netflix to continue to innovate and delight.
THE WORST
Carson Daly
Look, we like Carson Daly fine. He seems like a genuinely nice guy. He's a good host on "The Voice" and "Today." But has anyone cared enough to stay up and watch "Last Call" after "The Tonight Show" and "Late Night," or are all of its ratings coming from 24-hour diners whose old TVs are stuck on NBC and people catching a YouTube clip the next day? It's not really Daly's fault, but with commitments to other shows, he is calling it quits on "Last Call" after its 2,000th episode.
Craig Kilborn
To his credit, Kilborn originated "The Daily Show." And his "Five Questions" segment was amusing. And while he held down "The Late Late Show" for six full years, he left because he thought the format was repetitive and dull. It's an amusing sentiment considering he said it while other hosts were blowing up the admittedly stale format and doing something completely novel. Kilborn's follow-up show, "The Kilborn File," unsurprisingly didn't do that well.
Bill Maher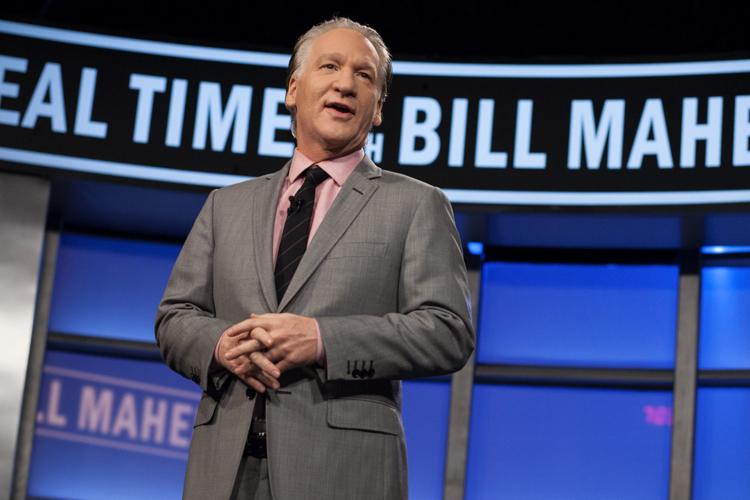 How does this guy still have a show? While putting thinkers, comedians and politicians of various stripes on the same soundstage for an hour was once a novel idea, it seems like such a lame concept in 2019, especially when he's giving stage time to ludicrous people. Maher's also said enough thoughtless stuff to get any number of other people booted from the air, but since he's on HBO, we let it slide for some reason. 
Recent World-Herald nightlife reviews
Trying to find a new go-to bar? Check out some of the latest World-Herald nightlife reviews to find the place that's right for you.