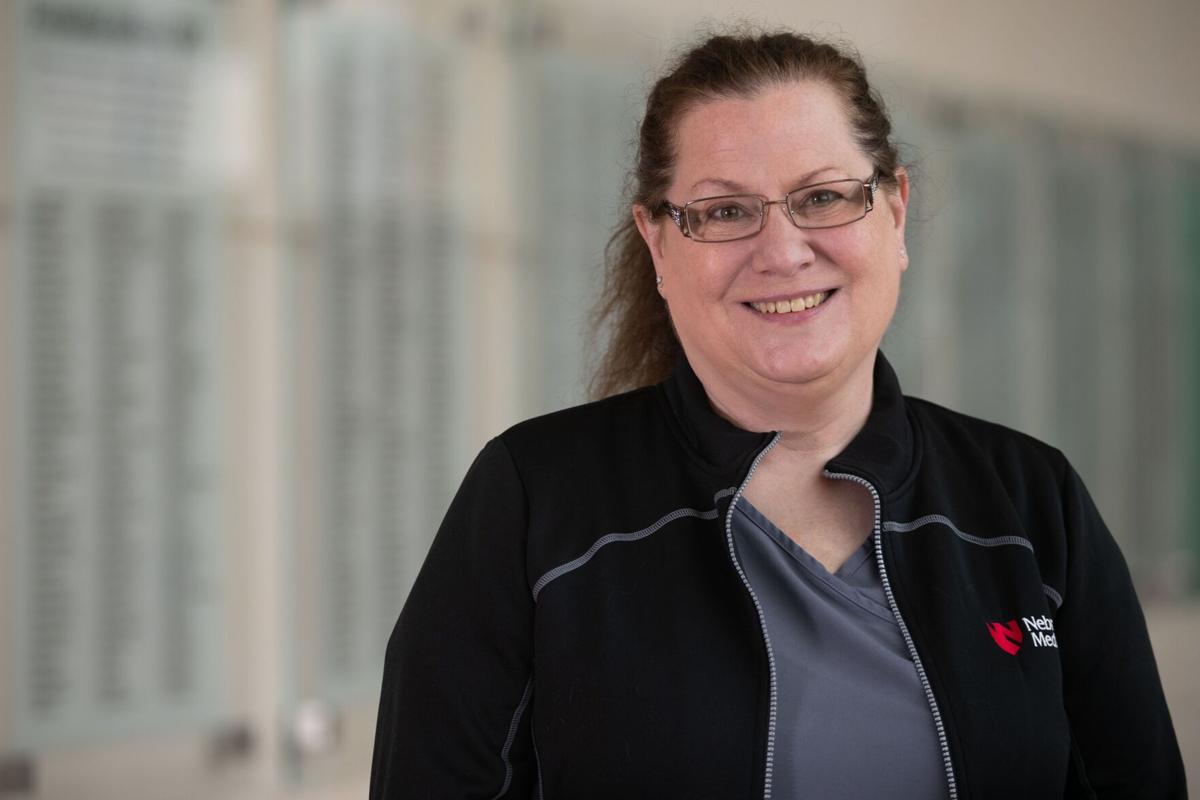 As necessary as medicine, technology, and training are for patient care, the importance of compassion is just as essential. One of the longest compassion practitioners at Nebraska Medicine is Joanne Robinson, who has been on the nursing staff for nearly 45 years.
Robinson is loved by patients and admired by fellow nurses for her bedside manner. She works on the sixth and seventh floors of the Lied Tower in internal medicine/med-surg/telemetry, with some psychiatric and substance-abuse patients. Two floors of 20 beds each is a lot of ground to cover, but Robinson is there.
"The patient's outcome is what matters to me," she said. "I treat them as family, with respect, and spend a lot of time with them."
Robinson's capacity for compassion goes above and beyond in the community as well. She's volunteered for more than 20 years as nurse for Camp Fun & Faith, a Catholic-based summer camp for girls, but extends to spending time with an elderly woman with a dying husband or a friend who was a victim of a violent crime.
"I always want to do the right thing by people, being empathetic to their situation," she said. "I have a passion to be at the bedside and be there for other nurses to help build up the skills they need."
Her nursing interests were piqued as a child caring for sick and injured animals.
"Nursing was always something that I wanted," she said. "At 17, I was in nurse's aide training class at Metro Tech, and right after that went to Creighton University nursing school."
Robinson grew up in the Cathedral neighborhood north of Nebraska Medicine, literally having the teaching hospital in her sights. She was accepted at Nebraska Medicine right out of nursing school in 1977 and has been there ever since.
"Being at a teaching facility is very exciting, because you never know what you're going to see," she said, "and I've continually learned under the very best. It's a fun place to work and the people are very quick and enjoyable."
Robinson chuckles that her years in the hospital have led some to suggest she has extrasensory perception.
"I have the ability to detect changes in a patient's physical stature which indicates they're becoming ill," she said. "I'll report my concerns and it ends up being what I said would happen. People say I have a sixth sense, but I just know from years of experience and of asking questions."