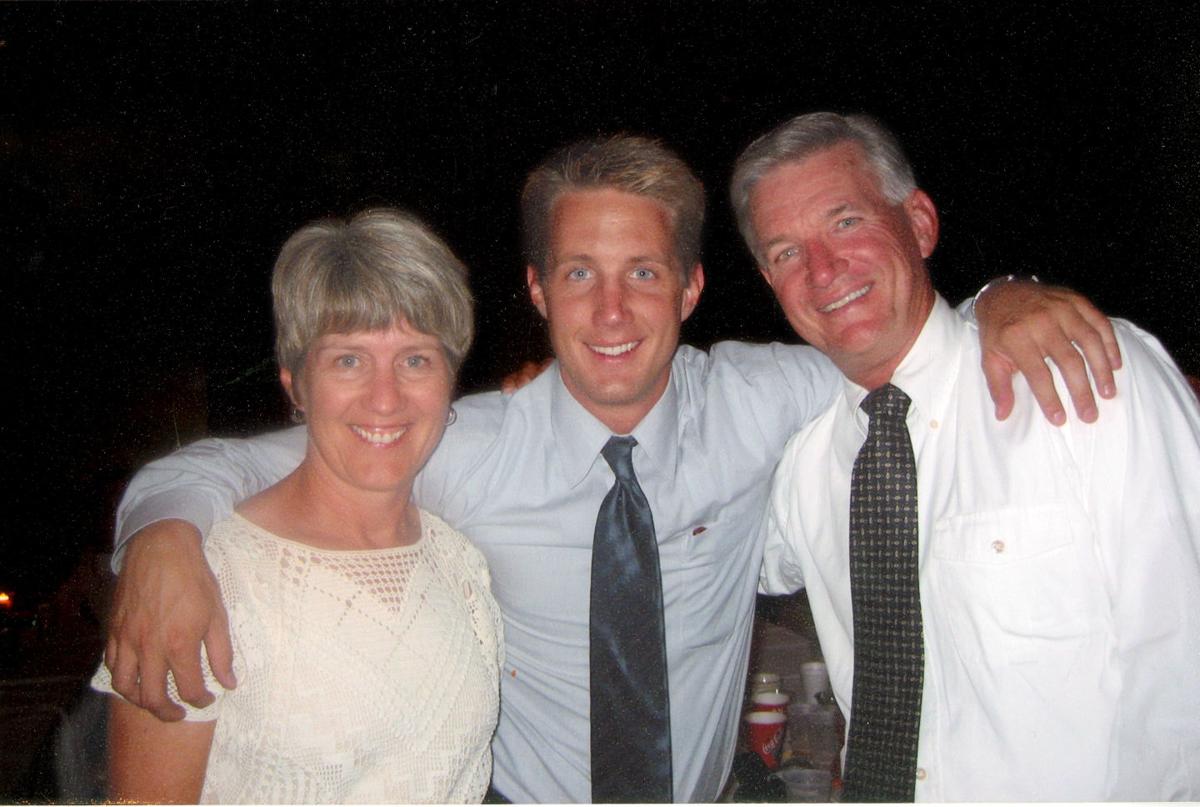 Friends came from all over for Eric Johnson's memorial service.
California, Texas, Arizona. Out East.
His parents had no idea their son, who died of a cerebral hemorrhage in 2005 at age 28, had touched so many lives.
"We were just really amazed by that — that so many of his friends would come from so far away," said his father, Lee Johnson.
From that outpouring of affection came an idea: Eric's death and the generosity of his friends could be turned toward a greater good. With that, the charitable fund Eric and Friends was formed to mark Eric's birthday. The fund had a twist: each participant received an email on his or her birthday as a reminder of the opportunity to give to someone else.
Since then, the fund has been disbursing donations to those in need in the region, usually families struck by tragedy, a costly medical expense or natural disaster — and, typically, someone not helped by government or social service agencies.
"We've been able to do a lot of great things," Johnson said. "It's just been amazing to have so many friends and family over the years donate."
The latest and final beneficiary of the fund is Goodfellows, The World-Herald's charity. After 10 years, the Johnson family — Lee and wife Jean and their younger son, Kent, and wife Amy — decided the fund had run its course. The family closed the account and added some money to the remainder to create an auspicious total: $4,444.44. In numerology, a sequence of fours symbolizes the presence of angels.
The family chose Goodfellows because its goals mirrored theirs: to help neighbors in crisis.
Goodfellows is funded through donations by World-Herald readers. All money is used in direct assistance to low-income individuals and families in the Omaha metro area. None is kept for administrative expenses. Local social service agencies screen recipients, and the money is directed toward either one-time assistance with bills or vouchers for food or children's clothing.
"Goodfellows has always been one of our favorite charities," Johnson said. "The World-Herald does such a good job administering it and getting the money to families, and that's been our whole thing: to help families, especially children."
Once a father, always a father: Johnson can't help bragging about Eric.
"He was a pretty terrific kid, actually," Johnson said. A hockey player in his youth, a skier in college, a lifelong golfer.
"He was just so open and honest with people," his father said. "He had a great sense of humor."
Mostly though, he took time for his friends and family, sharing in their joys and struggles.
"He was just that kind of kid."