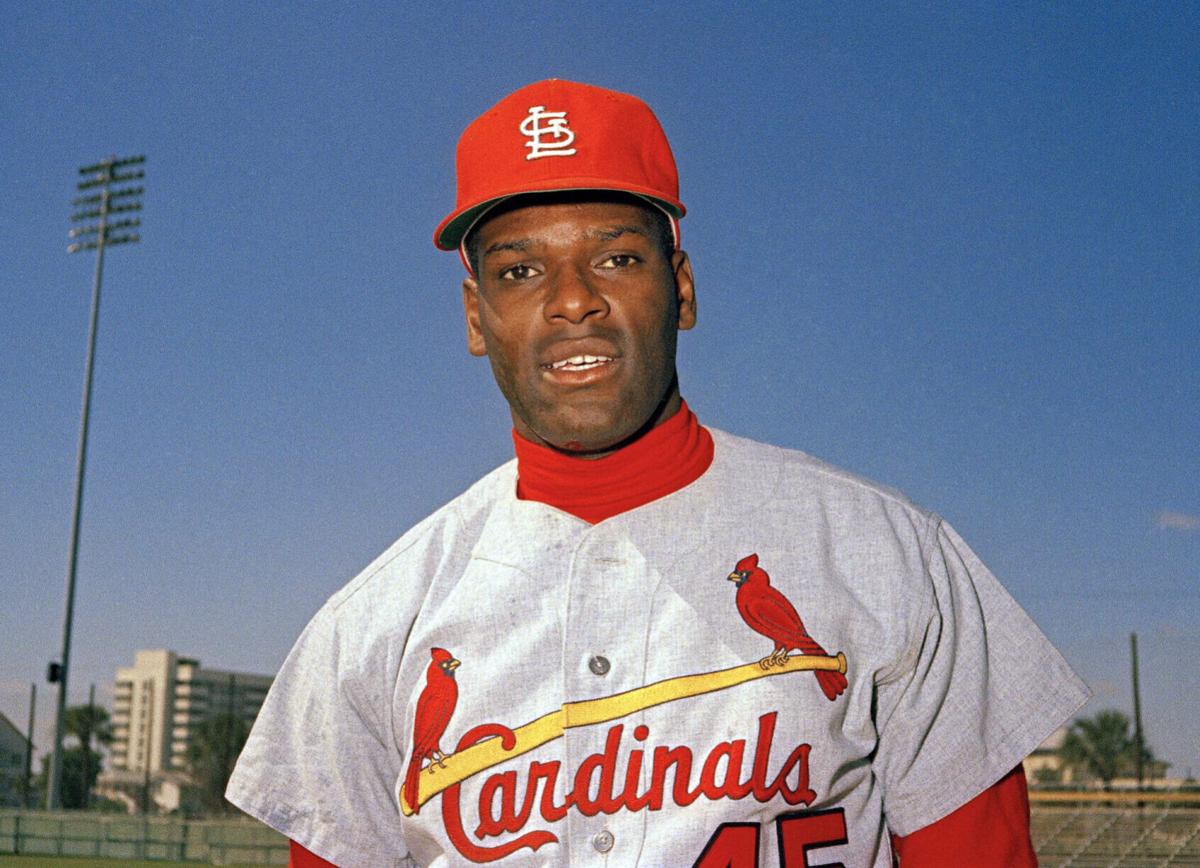 Nebraska native Jeanie Shank is a dedicated Goodfellows giver, even though she now lives in Mitchell, South Dakota, where she follows hometown news on Omaha.com.
She includes a dedication on her donations to The World Herald's charity with husband Jerry. She said she usually comes up with them on the spur of the moment.
Her entry on the list that accompanies this story: "$225 in honor of Alex Trebek and Bob Gibson."
"In some respects, it's a trendy dedication," Shank said.
Gibson, a Major League Baseball Hall of Fame pitcher, died Oct. 2 in Omaha. Trebek, the longtime host of "Jeopardy!," died Nov. 8 in Los Angeles. Both had pancreatic cancer.
Though the dedication is based on current events — and honors people Shank didn't know personally — that doesn't make it any less meaningful.
"Bob Gibson — my goodness," she said. "He was an Omaha native and a wonderful baseball player. They reinvented the game of baseball just for him."
As a "Jeopardy!" fan, Shank also had praise for Trebek.
"He was cool, suave. He could have been James Bond in another life," she said. "He handled (cancer) so gracefully and with dignity. He touched a lot of people."
The Shanks lived in Omaha for almost 40 years before moving to South Dakota in retirement. A bird sealed the deal: Shank said her husband loves to hunt pheasant.
"And South Dakota is basically pheasant heaven," she said.
Their first Goodfellows donation had a dedication to her deceased mother. Another notable dedication was "There is no place like Nebraska" after their move in 2017.
"I miss my kids in Nebraska more than I thought I would," Shank said.
The couple chose Goodfellows for their charitable giving because The World-Herald paid the administrative costs.
The charity provides one-time emergency assistance for struggling area residents, as well as holiday meals and other aid. It's now operated as a partnership between the newspaper and the United Way of the Midlands.
She said she received a letter about the change, and "it made sense to me."
Wonder what next year's dedication will be.
Goodfellows donations
In honor of Health Care Workers—Anonymous
The McGowan Family Foundation
Edward and Lida Robinson Charitable Trust; Gary and Mary Lou Hannibal; anonymous
In memory of Phil and Mildred Redgwick and Melvin and Katharyn Bekins by Sally, Sandy, Cindy and John; Rex and Loretta Ekwall Charitable Fund; McNamee-Simmons Foundation; Theodore and Clair Korolchuk
In loving memory of Frank Odorisio (The Boss); In loving memory of Sebastian and Olive Circo; In loving memory of John Cantoni; In loving memory of Denny and Darlene Odorisio; In memory of Joanne, Glen, Erika, Lawrence, Nora, John, Wilma, Hans, Kurt, Inge, Viola, Clarence, Hazel, Edgar, Amanda, Fred, Lottie, Asa, Helen, Norman, Jane, Ed, Pat, Ray, Bob, Leon and Steve – Dr. Alan and Cordie Fisher; John and Peggy Conley; Lynn and David Scott; Woodman Family Charitable Fund; anonymous; anonymous; anonymous
In honor of our grandkids. Georgie, Aiden, Cecily, Niah, Elliot and Tempe! From O'Dell Family Charitable Fund
In memory of Robert, Lauren, Brian, Joshua, and Max – Gladys Aldrich
In honor of our grandchildren Ava and Rider Robinson by Jim and Bonnie Robinson; In memory of Carol J. Burrows, Wife and Mother—J. Richard Burrows; Honoring family and friends—Mark and Ursula Treinen; In memory of Kathleen A. Bunz – Leland and Scott Bunz; Tom and Beth Moen; Jim and Regina Lehnhoff; James and Marysue Wendt M.D.; In memory of Christopher, Bev, Wally, Bud and Marcie – The Alan and Amy Siemek Family Fund; In memory of Nita Styles and Charlie Gerhard – Jane Gerhard; Earl Collins; anonymous
Roger and Mary Morton; Michael and Theresa Johnson; anonymous
Doing a Mitzvah for our dad's 100th Birthday – Izzy and Curly Silber
In memory of Mrs. Hale's and Brother Marshall – Marilyn Hale
In memory of Nicholas Spelic and Stephen Spelic from Stephanie and Zachary Spelic
Robert and Linda Barrett; Joel and Patty Knudson; H. Don and Connie J. Osborne Charitable Checkbook; anonymous
In honor of Alex Trebek and Bob Gibson—Jeanie and Jerry Shank
In memory of our son, Gary Timmerman who passed away June 30, 2020 due to complications of ALS – Roland "Red" and Joyce Timmerman; James and Kimberly Buck; Randall and Cynthia Mohr; In honor of mom, Byrdene Thompson – Karin Priefert; In memory of Marjorie Haubold – Terry and Linda Charitable Account; Peace Presbyterian Church Women's Group; In memory of Jerry Sheehan – Sharon Sheehan; John and Kathy Blobaum; Shirley White; Gregory and Kristine Houston; In loving memory of Gene, Lorene and Dan Jensen – Diane Debar; anonymous
In memory of Diane Meiergerd Evert – Anonymous
In honor of our 53rd Wedding Anniversary – Don and Gerry
George and Kathy Nelson; Larry and Irene Kirkebak; anonymous
In memory of Gay Rich – Ann Cannon
In memory of Scott Darling – Keeler-Christen Charitable Fund; In memory of my dad, Dale Hehnke – Jodi Kreikemeier; In Memory of Ralph and Tottie Stewart – Liz Banset; Pati and Don Bogler – my Nest Greenhouse; In memory of Fern Brandl and Catherine Mefford by Jack and Sherril Mefford; In memory of Matthew, Love Mom, Louisville; In memory of Elmer and Steve Burhenne from Carol Burhenne, Sherrie and Andrew Best; In memory of Glenn Swoboda – Jan, Rich, Kelli, Scott and family; Kennard and Collene Thompson; Gregory and Mary Goergen; Midwest Homes LLC.; Cole (Ret.) James and Barbara Willett; Donald and Elizabeth Miller; Maureen Ockerman; Don Mefford; In honor of my mother, Carolyn Ehlers of Cody, Wy – Tobin Ehlers; In honor of the Peck Grandkids: Matthew, Nicholas, Harper, and Georgia – Sharon and Jerry Peck; Laila Berre; Gary and Renee Liebig; Beverly Otis; anonymous; anonymous; South Omaha American Legion Post 331 Honor Guard; James and Laurel Miller
In memory of Cathy Blanchard from Jerry and Cindy
In memory of Bill and Josephine Lawton – Anonymous; Nancy and Daniel Pawlowski; Hanny family Donation; Selaba Travis
To honor Shad E. Sundberg – AJ Sundberg
Dennis and JoAnne Mihelich; DeVon and Ruth Johnson – Osceola, Nebraska; Cindy Black
In honor of grandkids-Michael, Joey, Tommy and Kate – Denise and Michael Garman
In loving memory of Ray Jacobson and Molly. Love, Jim, Debbie, Jeff, Shawna, Charlotte, Nick, Andrew & Lindsey Ciurej
Nancy Lanning; On behalf of Thrivent Financial and its donors; Rosemary and Stephen Jewell; anonymous
Benjamin and Joyce Redman
Campaign Total: $264,364.67
---
Photos: The Goodfellows fund through the years