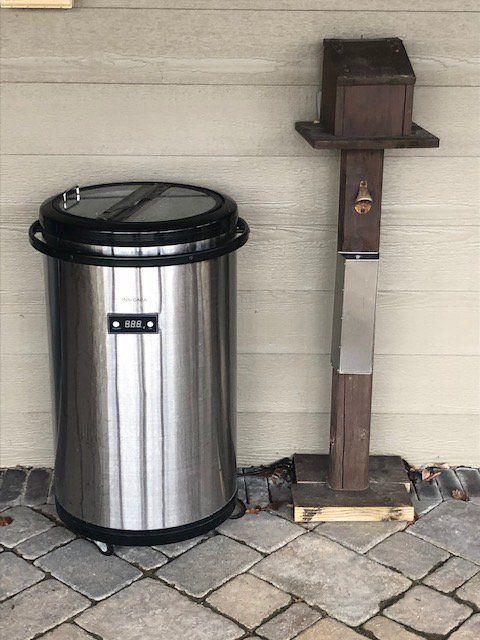 Golfers at Oak Hills Country Club will find a surprise at the eighth hole.
Member John Lapour put out a refrigerated cooler of beer at his home near the halfway point of the course. For a freewill donation, you can have a chilled brew before you move on.
"My wife and I thought it would be neat to invite people to get a cold beer (and possibly some conversation, if they're home) during a round of golf," he said.
After a while, friends at the club started ribbing him about building his son's college fund with the cooler.
That never was his intention, but the jokes made him think. What would he do with the money?
Lapour decided to donate each year's proceeds to The World-Herald Goodfellows charity. He calls his gift "The Eighth Hole Beverage Fund."
Goodfellows provides one-time emergency housing and utilities assistance to area residents who find themselves in a bind, often in unexpected circumstances. The charity also provides holiday food vouchers and back-to-school clothing. Every dollar donated goes to people in need because The World-Herald pays all administrative costs.
Lapour said he chose Goodfellows because he had been reading about it in the newspaper for years.
"I thought it would be cool. I like the stories about what the money goes for," he said.
He started the beverage fund about four years ago, he said, and his average yearly donation has been between $200 and $300. Most everyone who golfs at Oak Hills is familiar with the cooler. His father-in-law made him a little stand-up box for donations.
"I imagine some put in more than a dollar and some put in less," said Lapour, who is the owner of Winsupply, a plumbing and water well wholesaler in Council Bluffs.
The fund, he said, is not about him. It's about the people who stop and donate.