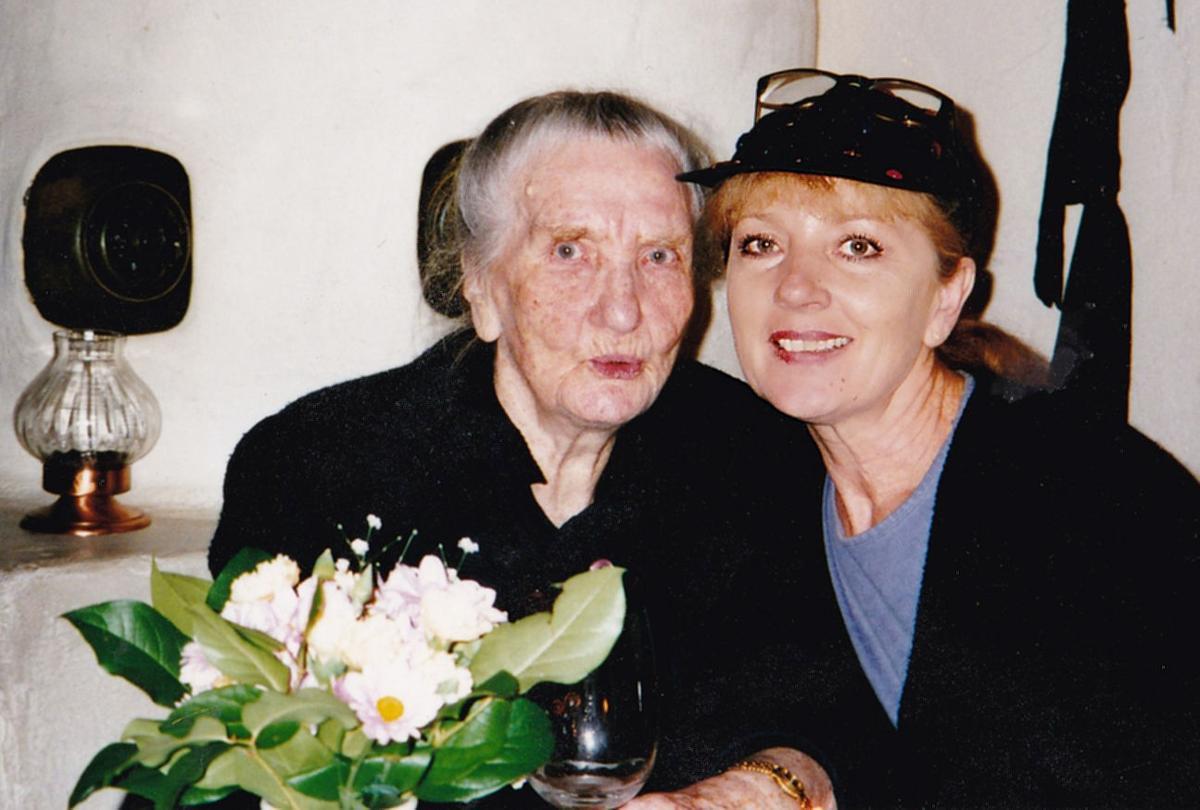 Wanda Jesske fled her home during World War II, bringing only her children, an extra pair of clothes and her resiliency.
Petra Schmidt of Omaha said her mother, Jesske, always put others' needs before her own.
"She never accumulated anything, she just gave everything away," Schmidt said.
Schmidt donates to Goodfellows in memory of her mother, to honor her generosity.
In April 1945, Jesske gathered her six children and boarded a train out of East Prussia. The family resettled in a small village outside of Munich, where Petra was born shortly afterward. Jesske was raising her children on her own and had to be creative to make sure her kids had what they needed.
"We didn't know we were poor growing up," Schmidt said.
For birthdays and Christmas, Jesske would hand-knit sweaters for her children. Schmidt said when one of the children outgrew a sweater, her mother would unravel the yarn to make a new garment, or she would add on to a sweater with a new color.
"She found a way to make everything feel special," Schmidt said.
There was a large age gap between Schmidt and her siblings, so as the youngest child, she was alone with her mother most of the time while growing up, giving them a close connection.
"Whatever I know about life, I know from her," Schmidt said of her mother, who died in 1998.
Schmidt donates to Goodfellows because, she said, she knows what it's like to struggle. Schmidt emigrated from Germany in 1964, leaving behind her mother and a familiar world.
Three years after she came to the U.S., she was divorced and alone, raising her own young daughter. Schmidt said she received a helping hand and got the assistance she needed. She gives to Goodfellows because it helps those in emergency situations like those she experienced.
Schmidt and her husband, Jim, have been donating to Goodfellows since 1998 in honor of their parents. They choose the amount based on their parents' ages, giving $82 dollars last year in honor of Jim Schmidt's 82-year-old father.
Schmidt said they choose to donate to Goodfellows because every cent goes to help people in need. The World-Herald pays all administrative costs.
Schmidt said she still gets goose bumps when she thinks about her childhood in Germany. She said her mother taught her to never take anything for granted.
"I've never stopped missing her," Schmidt said.