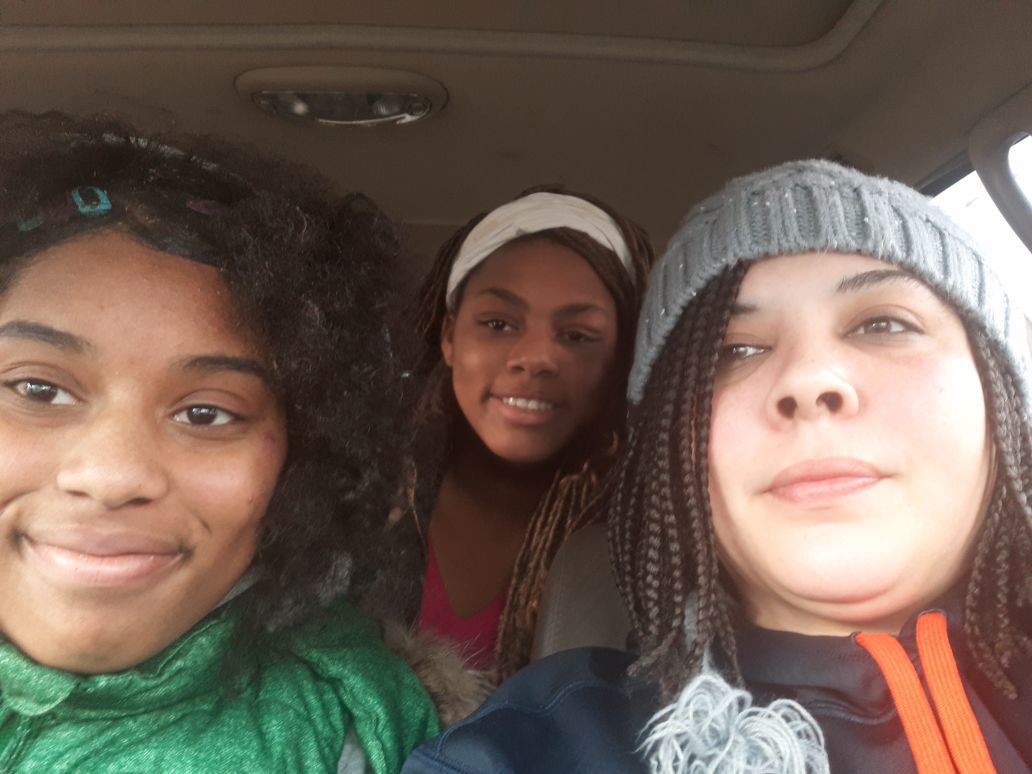 Taking care of two teen girls and keeping a household running is no easy job.
Especially when money is tight and bills pile up.
"It keeps you up at night," said Morrisa M. McCallister, who is raising her ex-boyfriend's daughters.
After McCallister fell behind on her Metropolitan Utilities District bill, she didn't know where to turn. She's not on public assistance, and her options seem limited, she said. Then she got a lead from the Eastern Nebraska Community Action Partnership: Goodfellows, the charitable program funded by World-Herald readers, might be able to help her with one-time, crisis funding.
Robin Wilkins, the ENCAP community outreach specialist who suggested Goodfellows to McCallister, said it's the kind of program that can make a difference.
"It gives a person hope," she said. "You can be down and think you have nowhere to turn, and then someone gives you a hand. It gives you something to get to the next level."
ENCAP is one of several metro area agencies that partner with The World-Herald to administer Goodfellows. All donations go to people in need. Neither The World-Herald nor its partnering agencies hold back money for administrative expenses.
As with all Goodfellows grants, the assistance McCallister received was paid directly to the entity to which she owed money, in this case, MUD.
McCallister said the help has eased her stress during the holidays and provided enough breathing room to plan for future expenses.
"Ask for help if you need it," she suggested to anyone else struggling. "I didn't think anyone would help me."
The 37-year-old works at Goodwill and earns too much to qualify for government aid but not enough to stay ahead of her bills, she said. She eliminates expenses where she can. Rather than own a car, for example, she rides the bus, catches rides from her mother or borrows a vehicle.
"It's a struggle, and you don't want your kids to see you struggle."
Her girls, Jesyka, 13 and Quinice, 15, attend McMillan Magnet Center and North High School, respectively. She's been raising them since they were 6 and 7 years old.
The family now lives in north Omaha. Fear of gangs and other negative influences isn't far from McCallister's mind. She said keeping kids off the street and out of gang life starts at home.
"They're good girls," she said. "I keep them from the street scene. I feel like your playground is what you make it."