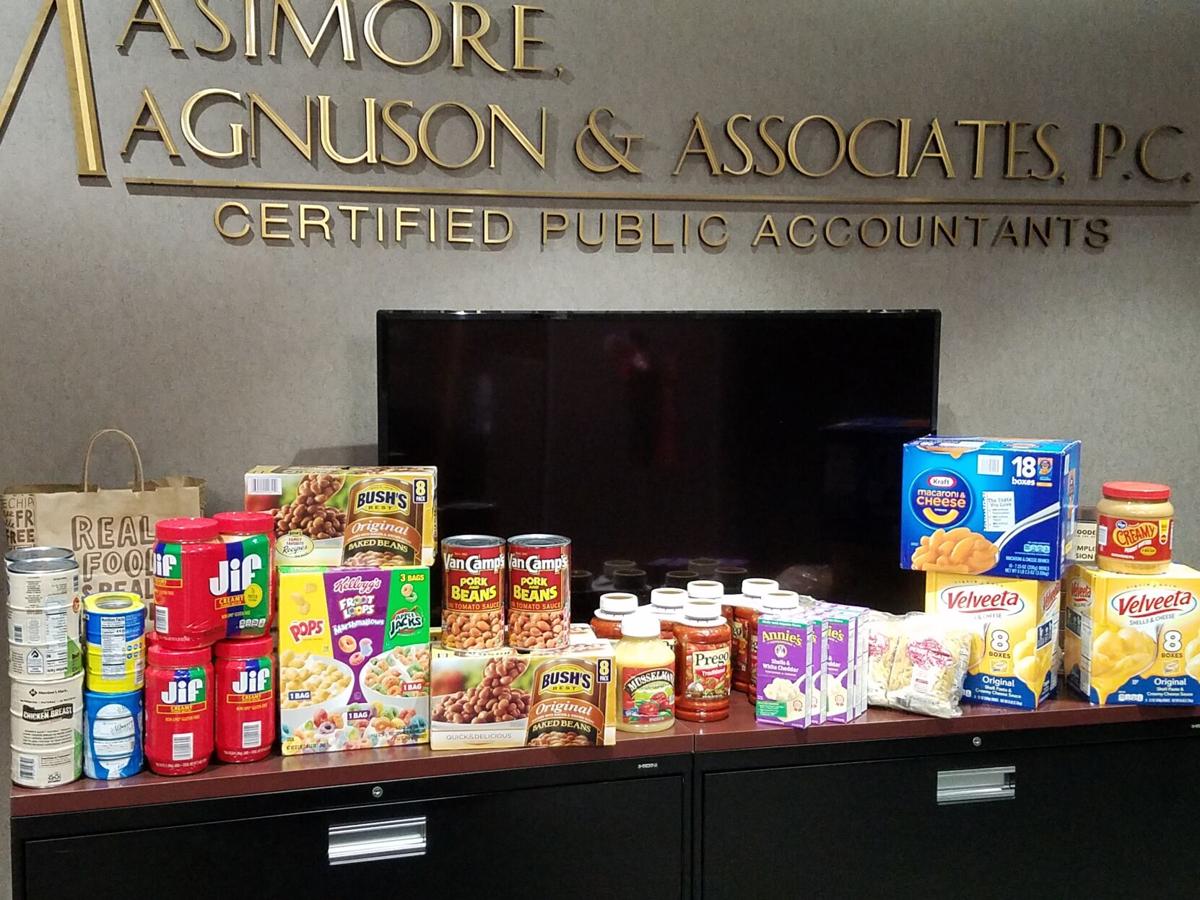 Clever, straightforward and thoughtful.
That sums up the Goodfellows donation made by the Masimore, Magnuson & Associates P.C. certified public accounting firm.
The firm donated $1,040 to Goodfellows, the World-Herald charity that helps people who fall through gaps in the social safety net. Beginning this year, Goodfellows is partnering with United Way of the Midlands to distribute the one-time emergency aid.
Rod Anderson, managing shareholder, said the firm conducts an internal fund drive every year and selects a charity to receive the money. Goodfellows was the recipient in 2019. The firm set a goal of $1,040, which was reached through the participation of all 20 employees.
The donation is a nod to the 1040 tax form that Americans fill out when they file their taxes.
Masimore, Magnuson & Associates is a locally owned accounting firm that has been serving the Omaha area since 1974. Its offices are near 114th Street and West Center Road.
This year, the firm is undertaking two charitable efforts, contributing to a food drive using the slogan "Beans from the Bean Counters" and raising money for charity. Anderson said employees are still deciding which charity will receive funds this year.
"Our staff enjoys giving back," he said. "It's also something we feel is important as a firm. It helps our cohesiveness, when our employees do something together. And it does tangibly help the community, which is all the more important this year."
GOODFELLOWS DONATIONS
In gratitude for current and pending grandchildren – Joel and Katie Guenther Charitable Fund
Tom and Tamara Foley Charitable Fund
In memory of my parents, Dick and Jeanne. Miss you both. – Rebecca Lebsack; Don and Rita Otis Charitable Checkbook; anonymous
In memory of Clayton and Marie Carlson from their 8 children
In memory of Lyle Thrush – Laura Foxall; anonymous
Danish Brotherhood Lodge #1; In memory of Charles and Helen Ann Held by their son, Timothy Held; On behalf of Ryan and Sarah Letheby; Larry and Phyllis Tennison Charitable Fund
Ron and Jean Gordon Fund; In memory of Betty and Dale Binderup – Jim Binderup; In memory of Tom and Chuck McGinn, love Dawn, Jen, Steph, Brian, and Matt; Foster Family Charitable Fund; anonymous; anonymous
In memory of my father, Dr. Donald Pavelka – Donald Pavelka, Jr.; In memory of Nebraskans who have died of Covid-19 – Marilyn Hoegemeyer; anonymous; anonymous
In loving memory of Bette Negley – Kara Negley
On behalf of the Oak Hills CC 8th hole beverage fund – John Lapour
In honor of our family – Robert Riggs
On behalf of our grandchildren Ayla, Kellen, Alivia, Aria, Hudson, Elsa and Brayden – Bill and Donna Ahern
In honor of Grandpa Bernie's 104th birthday Dec 4th – Janis & Dennis Connealy
In honor or our selfless father John Unruh who helped so many in need during his life – Darla Thompson; In honor of my grandchildren – Mary Lynn Focht; In Honor of our Friend Steve "Angel" Hansen – Barb and Art Peters; In honor of our Veterans – Terry Lammert; In honor of Janelle French – ReRUNS R Fun Inc.; In memory of Anthony and Linda Hazuka – John Hazuka; In memory of my parents – V T Ramakrishnan; In memory of parents Ed and Ruth McIntosh by Cassy and Lee Mayhan – Cassandra Mayhan; anonymous; anonymous; anonymous; anonymous; anonymous; anonymous; anonymous
On behalf of Nina Duffy – Cheryl Gorman; anonymous; anonymous
In memory of Zita Prorok – Duane Prorok; In memory of Carl L. Boehm, former World Herald employee—Darlene Hodakowski
In memory of Margaret Christensen – Gretchen Christensen; anonymous; anonymous
On behalf of Bob Winkler – Mason Winkler
In Honor of George Friend Sr. and George Friend Jr. – Vivian Brauner; In memory of Bernetta Burns – Joe Burns; anonymous; anonymous; anonymous; anonymous; anonymous; anonymous
Campaign Total: $93,799.07
<&rdpStrong>The Goodfellows fund through the years</&rdpStrong>