Early in 1941, the Glenn L. Martin Co. of Baltimore began leasing land to build an enormous aircraft assembly plant near a sleepy Army post 10 miles south of Omaha, on the outskirts of Bellevue.
Fort Crook had been in existence there since 1889, but had done little to distinguish itself other than serve as an air mail facility in the 1920s. Now the Martin Company was in a race to construct nine buildings, including an assembly plant that would cover the equivalent of 25 football fields.
Peter Kiewit Sons of Omaha broke ground on March 3, 1941, and by June 1942, Martin-Nebraska had begun to turn out 50 B-26 Marauders a month. In World War II, the B-26 earned the title "most survivable" — it had the lowest loss rate of any Allied bomber.
On a different front, during the morning of April 18, 1942, Lt. Col. James H. "Jimmy" Doolittle led a group of 16 B-25s that took off from the aircraft carrier Hornet for a surprise bombing raid over Tokyo and other Japanese cities. That afternoon 15 of the 16 planes dropped bombs on their targets. The damage inflicted was minimal, but the mission was a significant morale booster, coming only four months after the disaster at Pearl Harbor.
Doolittle was promoted to brigadier general the day after the raid. What connection did Jimmy Doolittle have with Omaha? After he retired from the military, Gen. Doolittle visited Omaha regularly as a member of Mutual of Omaha's board of directors for 25 years.
Mutual's 1986 annual report proclaims that "he never missed a board or committee meeting. Gen. Doolittle once traveled by dog sled from a camp in the Yukon, rode more than a few rugged miles in a jeep, then flew in five separate kinds of airplanes and — despite bad weather — arrived in Omaha on time for the board meeting."
On April 4, 1944, the Martin-Nebraska bomber plant rolled out the last B-26 of the 1,585 it assembled. Within two days, the line was switched to producing the giant B-29 Superfortress. Then, in 1945, the Nebraska plant was secretly picked to produce a special type of B-29, the modified version that was code-named "Silverplate."
The bomb racks of the Silverplates were constructed under strictest security to accommodate 8,700-pound atomic bombs. On May 3, 1945, Col. Paul Tibbets visited the plant and picked out the Silverplate he would pilot on Aug. 6, 1945, over Hiroshima. He named it Enola Gay, in honor of his mother.
Martin-Nebraska also built Bockscar, the B-29 that bombed Nagasaki on Aug. 9, 1945, and ended World War II.
The reconstructed Enola Gay is currently on display at the Steven F. Udvar-Hazy Center of the Smithsonian Air and Space Museum near Washington Dulles International Airport.
The Martin-Nebraska plant turned out its last B-29 on Sept. 18, 1945, and shut down shortly after that. In 1945, more than 5,000 women worked at the plant, many of them on the assembly line. If the era appeals to you, the 1984 movie "Swing Shift" is a polished period piece that could have taken place in Bellevue or anyplace else that "Rosie the Riveter" worked.
After the end of WWII, Omaha got some shocking news — a real bombshell! On April 18, 1945, Omaha was bombed by the Japanese!
In 1944 and 1945, Japan released more than 9,000 balloon bombs into air currents over the Pacific Ocean, in part as revenge for the Doolittle raid. One of them detonated high in the night sky over Dundee. No one was hurt, and the incident was hushed up so that the enemy wouldn't know how far its device had traveled.
Today, a neighborhood history plaque at 50th Street and Underwood Avenue, near the former Dundee Dell, commemorates the incident.
At the end of WWII, Fort Crook was still an Army base. It wasn't until Jan. 13, 1948, that the installation officially became part of the U.S. Air Force as Offutt Air Force Base. The name honors aviator Lt. Jarvis Offutt, Omaha's first air casualty in World War I.
On Nov. 9, 1948, Offutt Air Force Base succeeded Andrews Air Force Base as the headquarters of the Strategic Air Command, becoming the second-most-important military facility in the country, behind only the Pentagon.
A favorite place to visit in Bellevue was the Strategic Air Command Museum, where retired aircraft of many vintages were displayed outdoors. In 1998, the collection moved to the newly built Strategic Air Command & Aerospace Museum near Ashland. It must have been quite a sight to see a B-29 being hauled down the back roads to its new home there.
Now for the pop quiz! Did Britain's Queen Elizabeth II ever visit Omaha?
I think Offutt is close enough, so, yes!
On Monday, Oct. 15, 1984, her VC-10 RAF airliner landed at Offutt with QE II aboard. She deplaned and was treated to tea (and crumpets?) with SAC Commander Bennie Davis and his wife during the hour it took to refuel her plane.
The Queen had been on a three-week trip to Canada, Kentucky (racehorses) and Wyoming. The stop in Omaha was made because the VC-10 couldn't lift off the short runway at its last stop in Sheridan, Wyoming, with enough fuel for the long haul to London. The Queen had explicitly asked for "no fanfare," so there was no media presence during her very short stay. (SAC's version of "Queen for a Day"?)
Thanks to Omahan Tom Byers, my consultant on all things aeronautical, for his help.
Next week: The Outcast of Omaha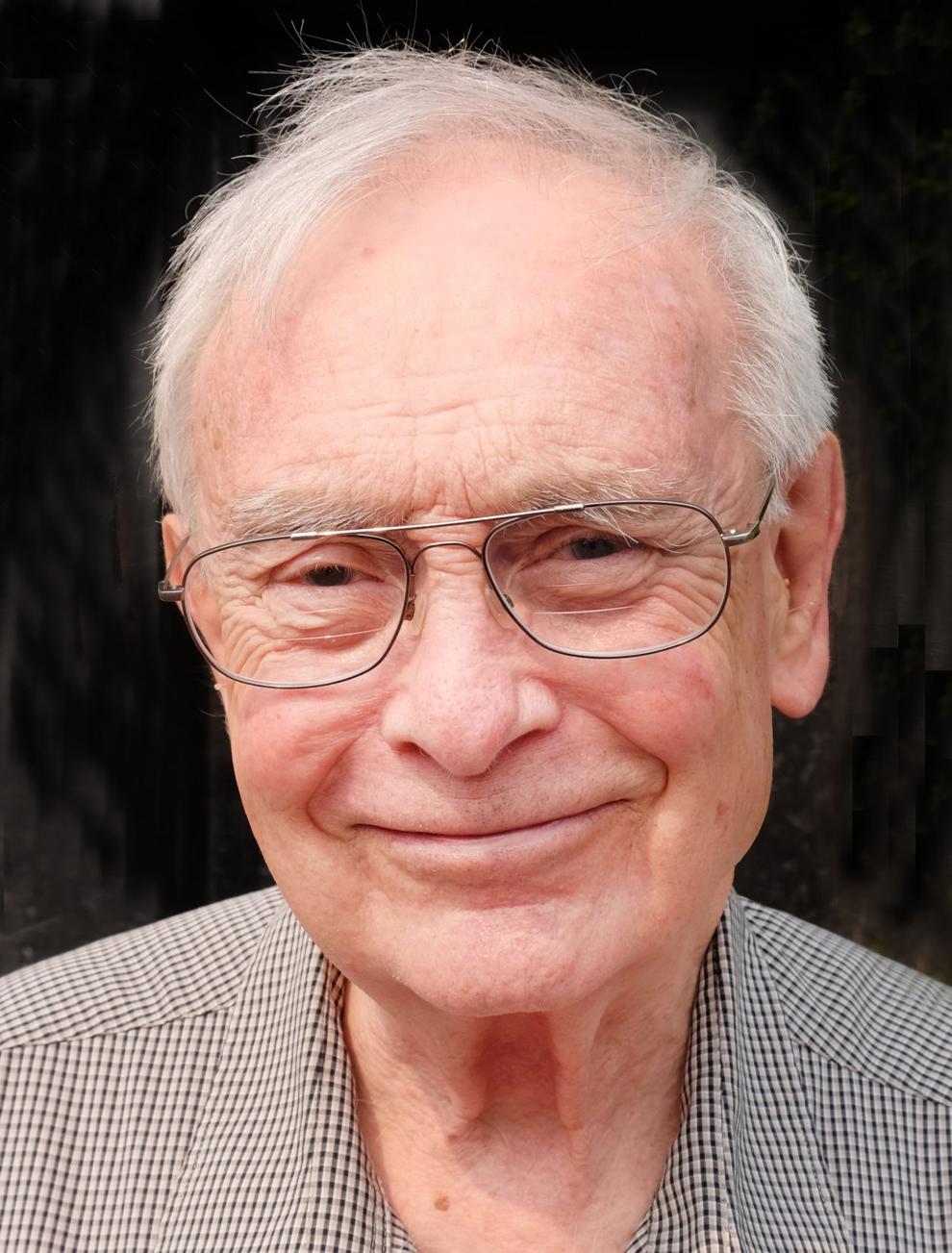 Bob Marks lives in Omaha, where he sleuths for local history and delights in busting myths and setting the record straight. He writes weekly for The World-Herald. Reach the Omaha History Detective through his editor, chris.christen@owh.com; 402-444-1094.
---
Offutt Air Force Base through the years