In the grim days after the Dec. 7, 1941, attack on Pearl Harbor, Robert Worth and his buddy, Ernie Long, took off on one last road trip before they turned over their futures to Uncle Sam.
They chucked their jobs at a tire manufacturing plant near their home in New Jersey, got in their car and headed for San Diego. They planned to join the Navy and fight for their country.
"It was either that, or be drafted," said Worth, who now lives in Omaha with his daughter and son-in-law.
Worth did enlist, but his military journey took an unexpected path. He and Ernie joined the Marine Corps instead of the Navy. They fought as infantry grunts at Guadalcanal.
After that, Bob broke his leg, became an officer and led the 6th Marine War Dog Platoon at Iwo Jima. Ernie stayed with his infantry unit through the end of the war, though he died in a car crash years later.
On Nov. 8, Robert Worth celebrates his 103rd birthday. He's got a few stories to tell.
Worth grew up in Westfield, 18 miles southwest of New York City. He was the third of four children of parents who owned a confectionary shop. He was literally a kid in a candy store.
He graduated from high school in 1937 and worked at a series of clerical jobs until late 1941.
Lots of young men — and women, too — signed up for the war effort after the Japanese bombing of Hawaii. Bob and Ernie turned it into a lark.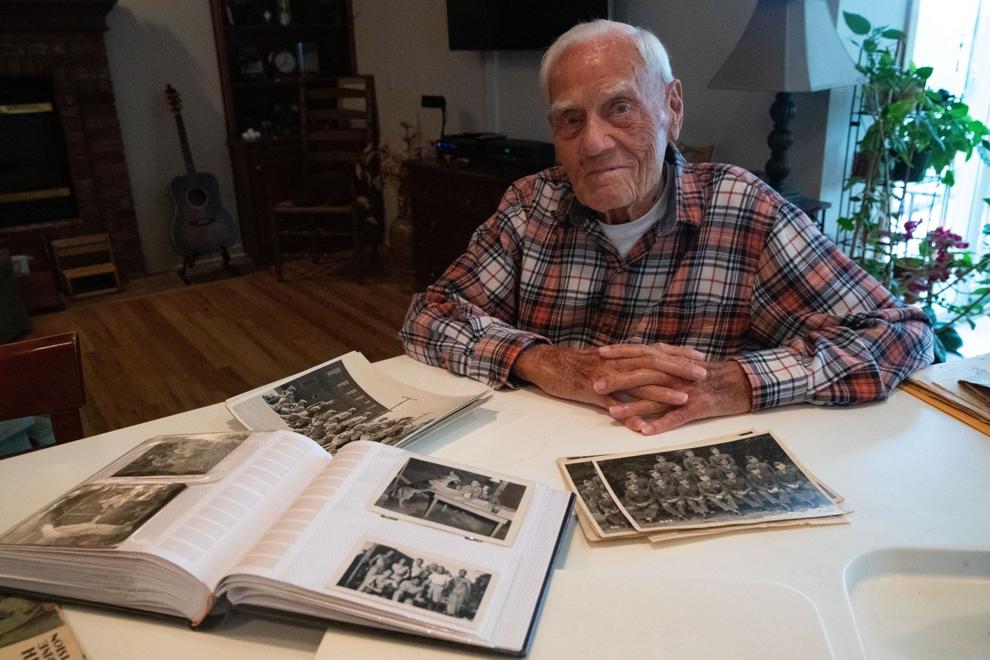 Worth's scrapbook of wartime photos tells the story of their journey. Florida beach snapshots with pretty girls on their arms. A sign for the Sugar Bowl in New Orleans, where the young men spent New Year's Eve. Cattle crossing a highway in Texas. A giant saguaro cactus in Arizona.
"You can tell I had a good time," Worth said, grinning.
Once they got to San Diego, Bob and Ernie visited the Navy recruiting station.
"But the line was so long," Worth recalled. "We saw the guy at the Marines, he had his feet up on his desk."
That's how they became Marines. They trained in San Diego and were assigned to separate platoons in the 2nd Marine Regiment. The unit received orders on June 24, 1942, and a week later for the dangerous voyage to Guadalcanal, in the South Pacific.
They arrived in time to fight in the first ground assault of World War II by U.S. forces. His unit stormed the beaches at Tulagi, near Guadalcanal, Aug. 7.
Fierce fighting over the next few days left 45 Marines dead as well as 347 Japanese — most of the enemy garrison.
Worth remembers conducting patrols in the months that followed to root out the last of the enemy resistance.
"If you were unlucky, you'd run into three or four Japanese (soldiers)," he said. "You were on edge all the time. Didn't sleep much."
Worth and his unit moved to New Zealand for rest and recuperation after several months of occupation duty. He suffered his worst wound of the war when he tripped on some stairs and broke his leg.
Worth, then a sergeant, had been selected to become an officer. While still on crutches, he sailed home for officer's training at Quantico, Virginia. He was commissioned as a second lieutenant in February 1944.
With his pick of assignments, Worth chose command of the 6th War Dog Platoon at Camp Lejeune, North Carolina.
Worth and his Marines learned how to handle the German shepherds and Doberman Pinschers, 18,000 of which had been donated by civilians through a program called "Dogs for Defense."
The Marines trained some dogs to serve as messengers. Others learned to hunt for enemy soldiers.
"We took them out on the trail. Mostly we had to teach them not to bark," Worth said. "If they barked, we'd scrape a little dirt in their faces."
The trainers also taught the dogs not to react to explosions or rifle fire.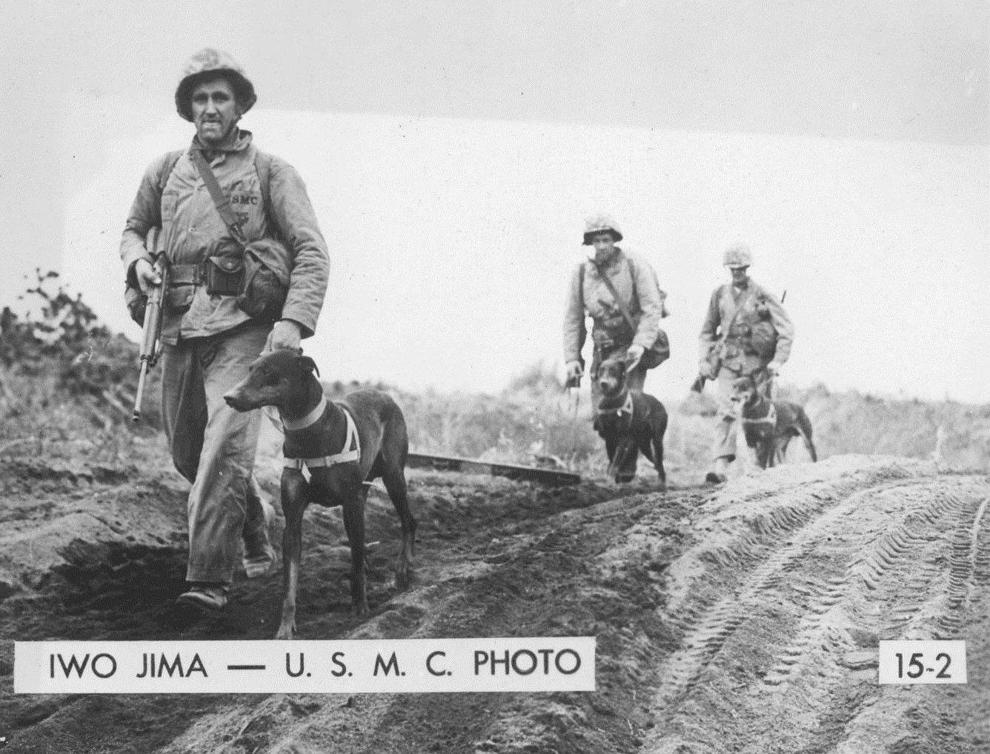 By the end of 1944, Worth's platoon — with 60 Marines and 36 dogs — was in Hawaii, waiting for deployment.
They got their orders soon enough: Iwo Jima. The coming battle on the barren volcanic island lasted more than a month and was one of the bloodiest of the war. It would linger in Marine Corps lore, and in American memory, because of the iconic photo of the flag-raising at Mount Suribachi four days into the battle.
The first Marines landed Feb. 19, 1945. Worth said the shooting had mostly subsided on the beach by the time they stepped out of the Higgins boats with their dogs and onto the beach where so many lives had already been lost.
Like almost everyone on the island, he saw the flag-raising and cheered.
"We were all on shore, down there at the bottom of the mountain, standing at attention," Worth said.
His men and their dogs were split up among several units within the 5th Marine Division. Worth set up near the headquarters and conducted inspections.
"I would travel around and see the dog teams," he said. "Sometimes there were shells that landed close. You had foxholes that you would jump into."
It was dangerous work, as the Japanese defenders had built tunnels underground and frequently popped up out of nowhere to open fire or lob grenades. One of Worth's Marines, Pvt. James E. Wallace, was killed (and his dog, Fritz, wounded) when a mortar round exploded near him.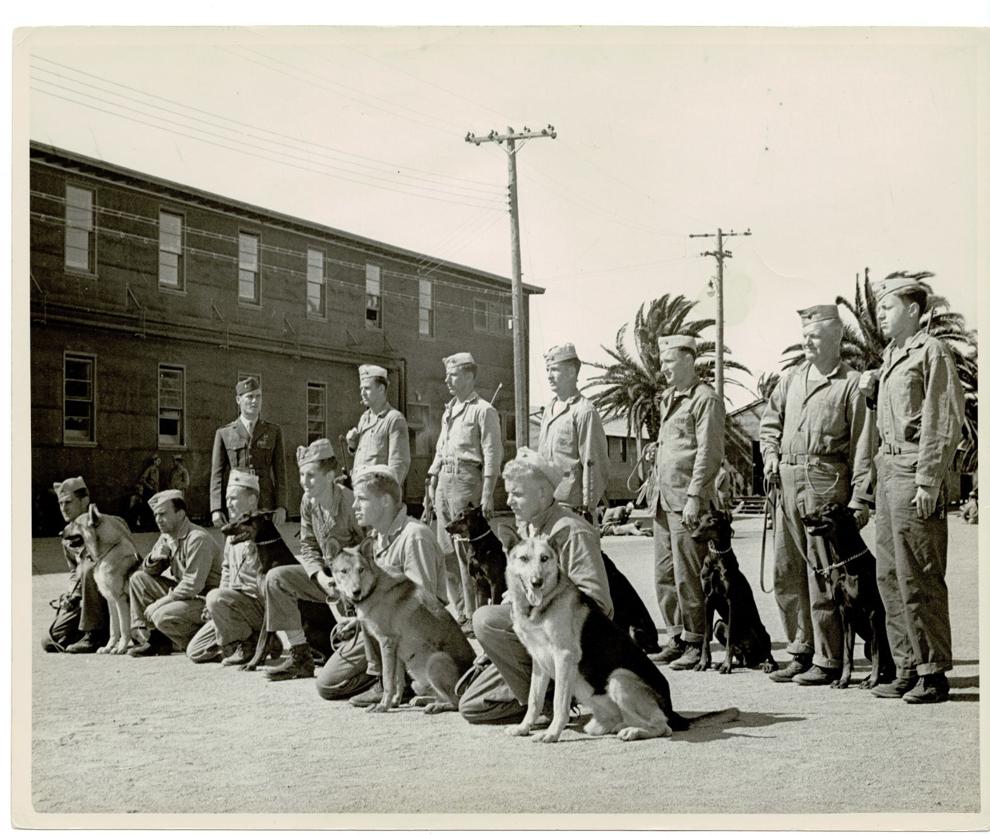 The work of the dogs included sniffing out caves where enemy soldiers were hidden. Then the Marines carried out the grisly job of killing the occupants with grenades or torches.
After 36 days, U.S. Marines took the island, at enormous cost. More than 6,800 troops died, and more than 19,000 were wounded. About 18,000 Japanese defenders died.
"It was quite a place," Worth said.
His platoon was sent to Guam after the Iwo Jima battle ended in late March 1945. He was there when the war ended almost six months later.
Coincidentally, Worth's brother, Richard, who was serving in the Army Air Corps, was also stationed in Guam. One day in the fall of 1945, the two were picnicking at the beach with a pair of military nurses when a messenger came to tell Bob to report right away to headquarters.
There he learned he was to return immediately to the U.S. for discharge from the Marines.
"I left my brother sitting on the beach with two nurses," he said, chuckling at the memory. "I never even got to say goodbye."
He made it home to New Jersey in time for Thanksgiving.
Worth married Bernice Beattie in 1950, and they had two children, Gary and Barbara.
He held many jobs over the years, sometimes several at once — at a bank, at a funeral home, with the New Jersey Department of Labor. He spent 15 years as an assistant to the township administrator of Scotch Plains, New Jersey, before retiring in 1983.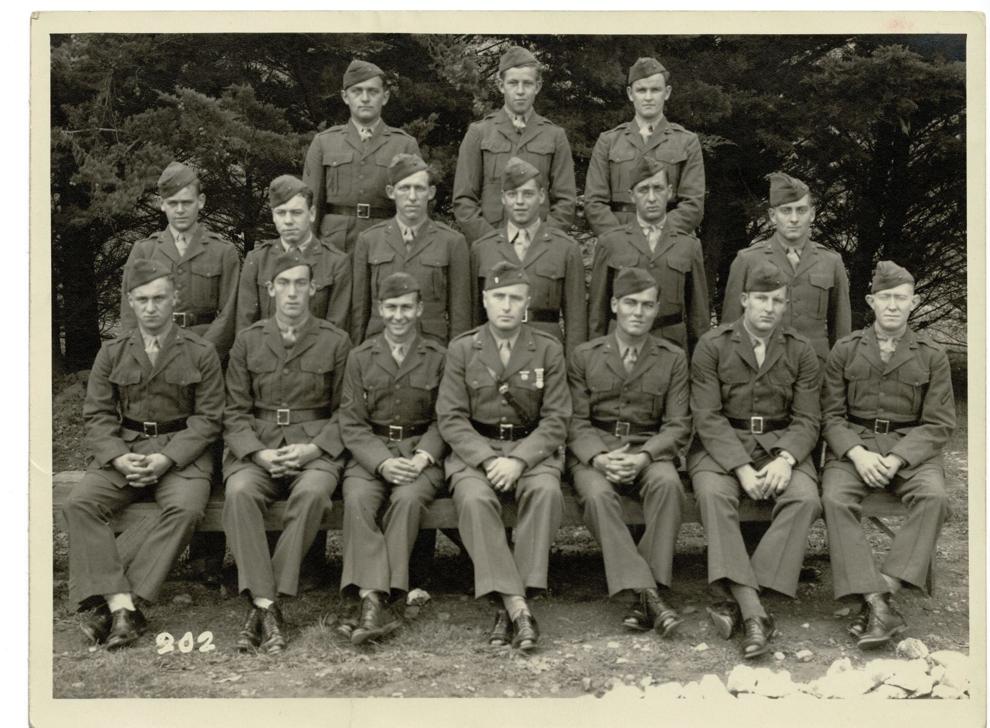 Worth joined the American Legion, but he didn't participate in Marine Corps reunions.
Like many World War II veterans, he didn't talk about the war.
"Never, never, never," said his daughter, Barbara Sisson.
Worth said he just didn't see any reason to bring it up.
"It was over," he says with a shrug.
In retirement, Worth took up the guitar and woodcarving. He and Bernice moved to Omaha in the 2000s to be near Barbara and her husband, Ben. Bernice died in 2015.
He still walks at least two miles every day.
Now, 75 years later, time has dulled the sharp edges of his wartime memories. He's happy to tell the funny stories, like the pre-enlistment road trip with Ernie.
And he is proud of being a Marine.
"I am glad I was able (to serve)," he said. "I was lucky."
---
Photos: Our best staff images from November 2020