RED CLOUD, Neb. — As a first lady speaks to a packed house in my hometown, as she praises Red Cloud's most famous resident and then snips a ribbon officially opening the biggest thing to happen here in my lifetime, my mind keeps drifting from this surreal present to a fading teenage memory.
It was 1998, the summer I graduated from Red Cloud High School. On sweltering summer nights, my friends and I met at Del's gas station. We bought bags of Doritos, stood self-consciously in the weedy parking lot and gossiped about high school romance.
Then, when the conversation faded into silence, we climbed into our cars and drove up and down the deserted Main Street, up and down. Ten times. Twenty times. Thirty. We rolled slowly past the old South Bar and the closed-down clothing store and the boarded-up buildings. We cruised because there was nothing else to do. We drove in circles because we believed that this worn path was all Red Cloud had to offer, all it was and would ever be.
I catch myself thinking about those endless loops as I watch Laura Bush open the $7 million National Willa Cather Center. I think about how we drove right by this spot on Main Street a thousand times, back when it was a half-abandoned building in a half-abandoned town. I think about how I knew Red Cloud's fate back then, grasped it as well as I did anything, felt its certainty so deep within myself and my friends that we didn't even need to articulate it. We just knew.
Red Cloud was dying. It was all but dead. And no one could change that, not the famed American author who grew up here, not the most well-intentioned civic leaders and certainly not us. Certainly not me.
"I liked the town well enough, didn't have any animosity toward it, not any more than your average 17-year-old," agrees an old high school classmate named Jarrod McCartney. "But in terms of its prospects to achieve anything, to be anything special ... I didn't see anything happening here."
And yet today, McCartney and 2005 graduate Ashley Olson and a whole host of fellow alums, including a large contingent of my own relatives, have forced something to happen here. Together, they have done something I never thought possible. They have taken a sledgehammer to my old view of Red Cloud and, one blow at a time, smashed it to smithereens.
The first blow came in 2003, with the restoration of the Opera House where Willa Cather learned to love the arts. After decades of dormancy and years of false starts, the Cather Foundation turned the forlorn building back into a vibrant community hub.
Then the Red Cloud Community Foundation, long a sleepy organization that existed mostly to give out small college scholarships, began to raise serious money and hired McCartney as the area's first heritage tourism development director.
Then a group of parents appalled by the lack of quality child care in the area — a big barrier if you want to live, work and raise a family in Red Cloud — decided to raise the money to build a child care center. And not just any child care center, but a high-quality child development center designed to be one of the best in small-town America. The Valley Child Development Center is slated to open late this year.
And then, more audaciously still, the Cather Foundation, led by Olson, raised a staggering $7 million and completed the renovation of nearly an entire city block of the historic Main Street. Today, the newly opened National Willa Cather Center is a museum, an archive to store thousands of pieces of Cather memorabilia, a bookstore, three apartments and three refurbished storefronts.
It's the new front door of Willa Cather-related tourism in Red Cloud, which annually draws as many as 10,000 visitors.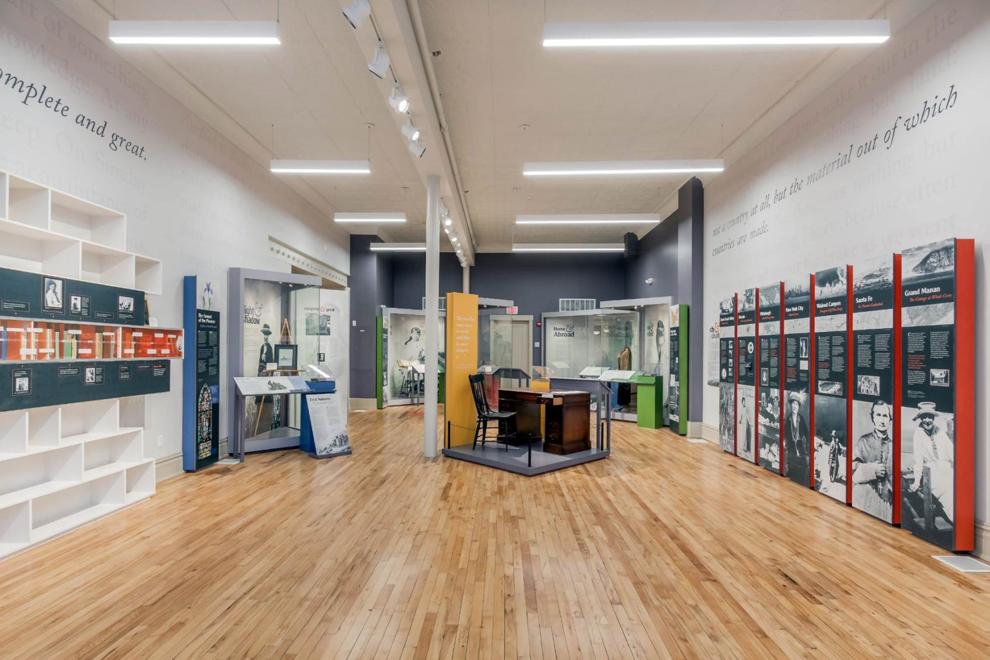 "We are creating a place that is a little oasis," says Tom Gallagher, a longtime Cather board member, Kearney native and now a New Yorker who is renovating a historic home in Red Cloud. "We are still true to our household god, Willa Cather, but this is a way we can create a really wonderful place ... a setting that may inspire new Willa Cathers."
The National Willa Cather Center is something else, too. It is the most aggressive economic development project to come to Red Cloud since I was a mediocre guard on the high school basketball team.
Laura Bush came to town June 3 to open the National Willa Cather Center (and graciously waived her normal speaking fee) because she's a former librarian who cares about Cather. She came because Olson, the unstoppable Cather director, and my uncle Jay Yost, an irrepressible Cather board member, begged, cajoled and all but stalked her until she agreed.
And Laura Bush showed up, I think, because she grasped the power of this moment, the power of a tiny town doing something enormous to preserve its past, and its future. "I think at the outset people were like, 'Good luck,' " Olson told me a day before Bush took the stage. " 'It all sounds great, it would be wonderful if it happened but, really, good luck to you.'
"Then things started to happen. And people began to buy in and get excited. They started to rally around it."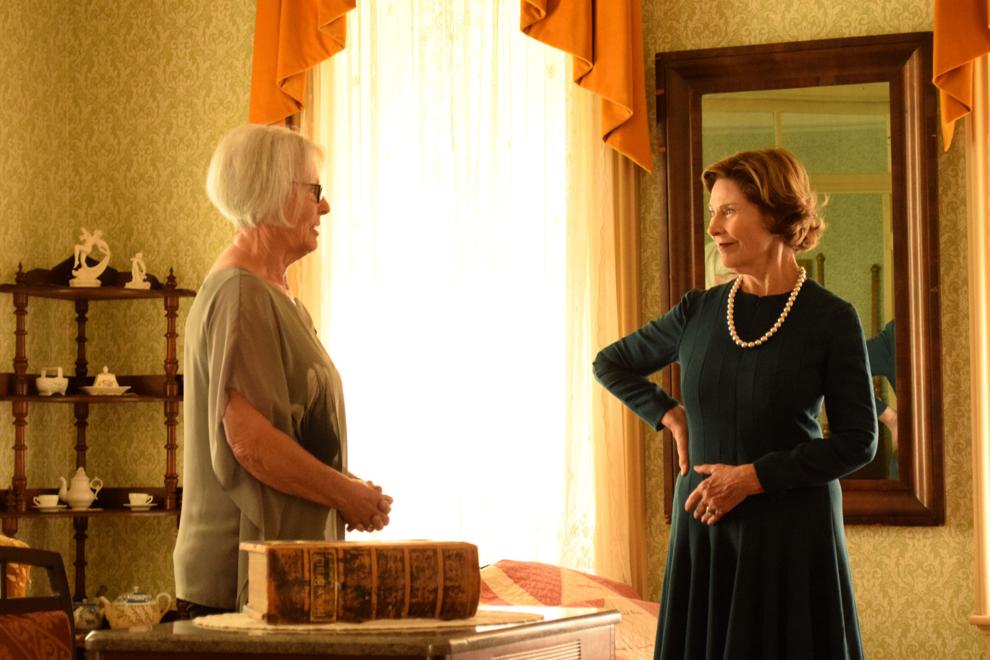 That new attitude, the shift in thinking that it represents, might be the single most important thing that has changed in Red Cloud in the past 20 years.
For decades, probably for generations, Red Cloud did not believe in its future any more than a last-place baseball team believes it will hit back-to-back-to-back home runs in the bottom of the ninth. And yet ... whack! whack! WHACK! And here we are, jumping up out of our seats to give Laura Bush a standing ovation and already planning to swing for the fences again, and again.
In 2017, more tourists are coming to Red Cloud to rediscover Cather, the author of "My Ántonia" and "O Pioneers!" More young adults, who cruised Main Street and then left, are returning to live and work here. Two couples, whose husbands are both graduates of the class of '97, just opened On the Brix, one of the nicest small-town bars you will find anywhere, in one of the National Willa Cather Center's open storefronts. Another young entrepreneur is starting Prairie Plum Coffee, making delicious $3 pour-overs in a town used to paying a quarter for gas station coffee.
Now they give the high school freshmen and high school seniors here free copies of Cather's books. Maybe a few of those kids actually read them. Maybe a few of these kids think about how big this one-time Red Cloud High schooler's dreams were, and how hard she chased those dreams.
Speaking of dreams: There is planning for a new downtown hotel, and planning for better upkeep of Willa Cather's childhood home and talk of luring other business owners to fill the Cather Center's remaining storefronts.
"So many rural communities, you see vacant storefronts and dilapidated buildings," Olson says. "Here, we would really like to connect entrepreneurs who want to take a risk and start something within this amazing space in Red Cloud."
Let's be honest for a second. My hometown is not at a happy ending yet. There are still plenty of hurdles, like an aging population, the slumping farm economy and geography that places Red Cloud more than a two-hour drive from Lincoln and a three-hour drive from Omaha.
This could all go bad, just like when the dust storms covered our ancestors' cornfields and the swarms of locusts devoured what corn was left.
But what Red Cloud seems to be learning — what this graduate seems to be learning — is that the point is the dream itself, and then the struggle to make it real.
After Laura Bush snips the ceremonial ribbon and leaves town, I drive to a quiet house to record what I have just seen.
I write the first paragraph of this column inside the beautiful century-old Kaley House bed-and-breakfast that my uncles restored, a half-hour after a first lady came to town to open a $7 million National Willa Cather Center that will stun you when you see it. Across town, they are doing dirt work on the Valley Child Development Center, a project my parents have helped to spearhead.
I write that first paragraph, and I think: My gosh, when I was a high school senior, the Kaley House was an abandoned wreck, the National Willa Cather Center and a child development center were pipe dreams, and the very idea that a first lady would come to Red Cloud would have made me laugh as I stood self-consciously in the weedy Del's gas station parking lot.
But things can change. They do change. They will, if you change them. That's the lesson Red Cloud is teaching me.
Food critic Sarah Baker Hansen is from Omaha. Columnist Matthew Hansen grew up in Red Cloud. As a married couple, they travel Nebraska to share with each other little-known people, unexpected stops and memorable foods. Come along and discover more of what the state has to offer in "The Better Half," an occasional series prepared with support from the Nebraska Community Foundation.