At All Saints Episcopal Church in Omaha, the future is heavily involved in the day-to-day. You'll see them playing various roles in weekly worship services — from singing in the choir to leading the Gospel procession and reading the Scripture. And whether they're part of a youth group or Sunday school class, they're putting faith into action through service projects.
"Our kids are especially interested in creation care projects and helping with projects that provide food for hungry people. They've also developed a long-term relationship with a senior living center near the church," said the Rev. Keith Winton, assistant rector at All Saints.
The church isn't about the past, he said. The church is about the future — and youth are the linchpin, especially at a time when the church's tomorrow looks especially uncertain. Across the spectrum of Christian worship, church affiliation and attendance have been declining. In a recent Pew Trust survey, 25% of the U.S. population reported having no religious affiliation — up 19 points from the 1970s. The share of U.S. adults who say they never attend a religious service has gone from 11% to 17% in the past 10 years.
"The basic cultural assumption we used to have — that people go to church — is becoming less and less valid," Winton said. "Many church buildings are closing because their membership has aged and there are no younger people to support the congregations."
All Saints nurtures its youth, in part, through its youth and campus ministries and young adult groups. Last Summer, All Saints' youth group did a working trip to Verdigre, Nebraska, to restore three city parks destroyed by flooding. It's now planning for a creation care and pilgrimage trip to northern California to help replant areas devastated by last year's fires.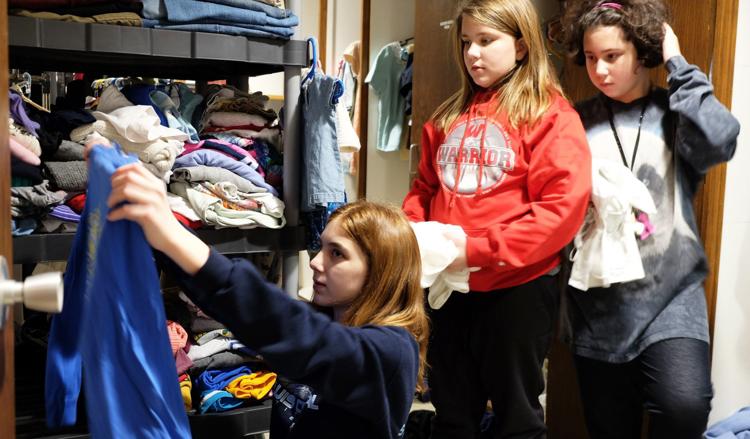 "It is so important for young people to not be isolated from the overall ministry and service of the church," Winton said.
Cultivating a congregation's youth is essential for a thriving church of the future — but Winton said other strategies have to be deployed as well.
"I believe churches that do best will simultaneously focus on extraordinary worship experiences and small groups that do things like Bible study, centering on prayer (a form of meditation), grief support and youth tutoring," Winton said. "I think discipleship happens easiest, and maybe best, in small groups in which members hold themselves accountable."
In addition, he said the church of the future needs to focus on utilizing its facilities seven days a week, and not just on Sundays for a few hours. All Saints' 13-acre campus is designed with devotional features, including an outdoor Stations of the Cross and a labyrinth, but it also has a community garden and several other natural gardens and pathways for contemplation, exercise and relaxation.
"We'll be utilizing these fantastic resources even more, offering outreach opportunities for creation care education, wellness and sustainability," Winton said.
All Saints also has established a concert series, a movie series, and an arts series, each with a thread of spirituality and an opportunity for discussion and questions.
"While we wait and look to the future, we are called to actively engage with those around us and always be developing our faith and hope," he said. "We want to make sure we give those seeking God and those seeking authentic community 'on-ramps,' so to speak, much more than just Sunday mornings."
More "on-ramps" mean more opportunities to not only stem declining church-attendance numbers but actually grow congregations again.
"With so many people now saying they are 'spiritual but not religious,' the local mission field is wide open," Winton said. "There will be more and more opportunity to evangelize new generations of people who have not grown up knowing about God. There will be more and more opportunities to introduce them to the mission of the church by recruiting them to help with outreach activities that are not part of Sunday worship."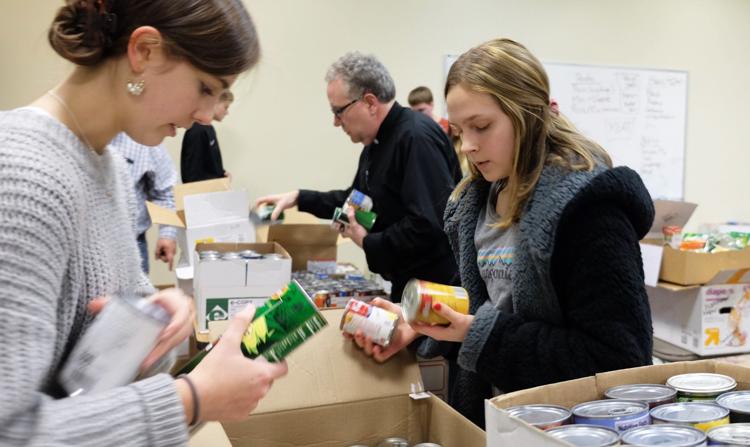 He continued, "We have several people who've joined All Saints because they first came to us to help with our food pantry. Missional and outreach work is not just about helping those in need. It can change those who help as well."
The bottom line, he said, is that churches have to shake an "If we build it, they will come" mentality.
"The church of the future — actually, the church of today — needs to be clearer than ever regarding its mission to the people who attend, and its mission to its neighborhood and the wider world," Winton said. "It has been, I think, too easy for our churches to be like social clubs, stratified and segregated in economic and social circles, inwardly focused, and sometimes even exclusionary. When we look at the ministry of Jesus in the Gospels, it was just the opposite: Jesus was always breaking down social barriers, talking and eating with outcasts and the marginalized. In fundamental ways, Jesus was very countercultural, and a rule-breaker."
Discussions about the future of the church — and the church of the future — are not just taking place at All Saints. They're taking place in churches, synagogues and mosques throughout our community, country and world.
A Tri-Faith perspective
From three members of Omaha's groundbreaking Tri-Faith Initiative
Conceived more than 10 years ago, the Tri-Faith Initiative is believed to be a global pioneer in its approach and ambitions, "a model for peaceful co-existence" that brings a synagogue (Temple Israel), a church (Countryside Community Church) and a mosque (American Muslim Institute) together, by design, on one campus.
We asked the leaders of each about their hopes for the years ahead.
Temple Israel
"Our synagogue has a lot of energy and vibrancy now. We'll be celebrating our 150th anniversary in 2021. As we enter this next chapter, we are innovating and introducing all kinds of new opportunities for members of our congregation to connect with each other and find meaning in Jewish life and tradition in new and exciting ways that resonate with life in the 21st century."
Innovations include the use of music in new and different ways, collaborative and challenging adult learning programs, and youth-focused offerings, including fun and spiritual "Tot Shabbat" family gatherings and a "Sacred Texting" service, which harnessed technology for an interactive, introspective worship experience.
"A hallmark of not only our synagogue but Judaism in general is its adaptability and its willingness to evolve and change even as we hold to the core principles and practices of our tradition."
American Muslim Institute
Imam Mohamad Jamal Daoudi
"We are looking for American Muslim Institute — for this mosque — to be a role model, to be the seed for other Muslims to replicate and to learn from our experience. Our Tri-Faith Initiative encourages us to focus on similarities, tolerate and accept differences if there are differences, and listen to our different narratives. No matter how much we try, we will keep having differences — this was the wisdom of God creating us with different ethnicities, different languages, different colors, different mentalities and characters. We want to learn how to overcome our differences and think about the big picture — and that is the beautiful challenge. The more we learn about our neighbor, the more comfortable and closer we can become. … It takes such a courageous people and courageous efforts to go beyond who you are, extend your hand and invite the others to work together."
Countryside Community Church
The Rev. Eric Elnes, Ph.D.
"As senior minister of Countryside Community Church, I am making our youth and children our highest priority, and I'm encouraging our congregation to do the same. We've always had a very strong youth and children's ministry. What's different now is we're saying that children, youth and young adults are delivering to us the voice of God. We need to be listening to them and raising their voices to a very high level. … We started the Eden Tree Initiative where we have 50 or 60 people, so far, who are inviting these conversations: How do we listen more deeply to the voices of our children, youth and young adults and respond to what we hear God telling us through them? Those of us with power, privilege, wealth and status need to be spending our social and financial capital to help our younger generation live in a world that offers them greater opportunities, not less. It's not a 'panic thing' at all; it's an incredibly joyful thing to realize that we actually do have the ability to change the future because God is inviting us to do it."
Hub of collaboration
In December 2019, the Tri-Faith Initiative received the Maurice N. Eisendrath Bearer of Light Award — the highest honor bestowed by the Union for Reform Judaism. The honor came at the organization's 75th Biennial Convention.
"One of the great advantages of being part of this initiative is that, while there are a lot of bad news stories in the world, the story that we are living as a day-to-day reality is a very good-news, hope-filled story about barriers coming down and (people) seeing across huge religious divides," the Rev. Elnes said. "The Tri-Faith community is transcending those differences and becoming closer and more joyful."
A fourth building on Tri-Faith's 38-acre campus — the Tri-Faith Commons — is expected to open early this year. It will serve as a welcome center and hub of collaboration for social events, educational activities and conferences.
Sign up for World-Herald news alerts
Be the first to know when news happens. Get the latest breaking headlines sent straight to your inbox.
Photos: Fish Frys at Holy Name
Thousands attend the 38th year of fish frys during the weekly "Frydays of Lent" at Holy Name Catholic Church and School in Omaha, Nebraska, Friday, March 8, 2019.
Omaha World-Herald: Inspired Living
Inspired Living Omaha spotlights home, design, fashion, food, entertaining, design, travel + more.