All grown up at 100 years old, a midtown Omaha mansion formerly used as a women's club and alumni house is about to get rejuvenated.
The castle-looking structure in the historic Gold Coast district has new owners and a new purpose: It's poised to become a Montessori preschool and day care.
Pending a zoning change, the new chapter for 518 S. 38th St. will follow past identities as the Omaha Women's Club and, most recently, the University of Nebraska Medical Center's alumni center.
Originally, the three-story house spanning 5,680 square feet was built for the family of prominent Omaha lawyer Edgar Morsman Jr. and wife Mary. Records show that it sold a couple of weeks ago for $650,000.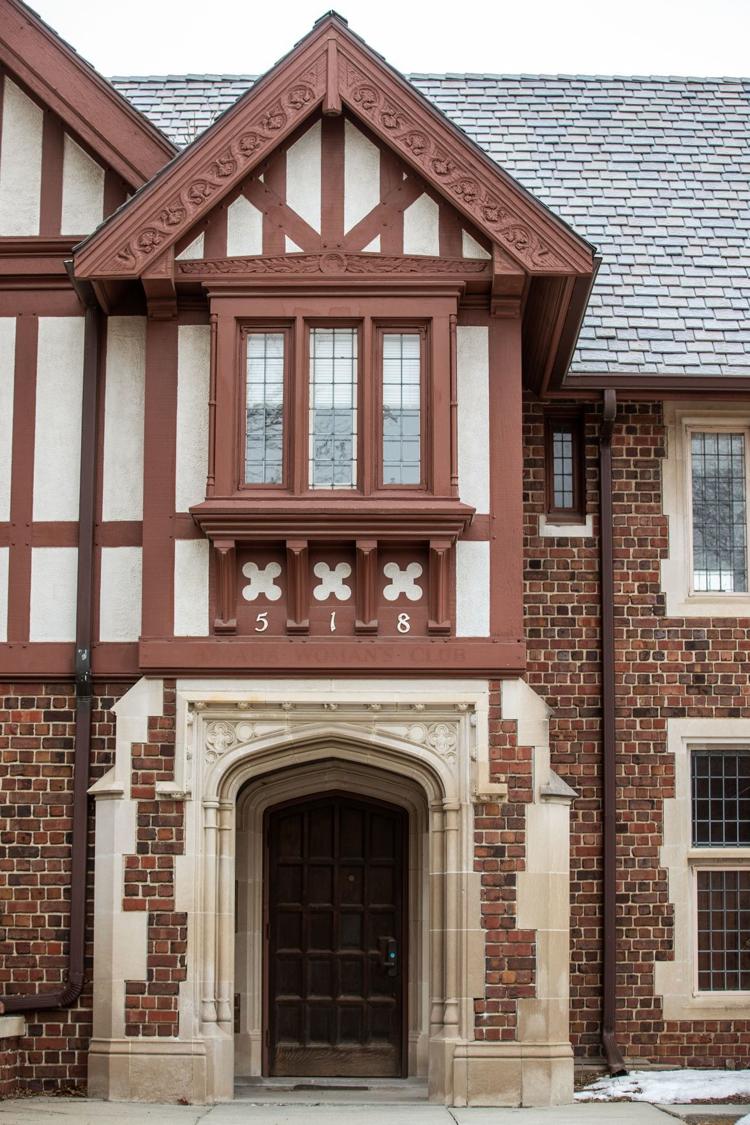 Neighbors who closely monitor their historic pocket of town support the proposed shift in operations — significant also in that Montessori owners believe their project will raise the young family and toddler presence in the Blackstone area, which has been growing quickly as a hip millennial magnet.
"Neighborhood revitalization doesn't happen without some core services, one of them obviously being child care," said Julie Roy, who, along with her husband, Beau, owns the mansion and nine other Montessori centers in the Omaha area.
She pointed to growing demand for preschool and child care services from parents working at the nearby UNMC campus. The Roys' nearest Montessori school, about a block away, has 72 spots and a waiting list.
The new site would serve about 80 kids, ages 6 weeks to 6 years. The Roys — he's a child psychologist and they have four children — believe more young professional families will permanently locate to the midtown area as more support services become available.
Total investment in their project, Roy said, is estimated at $1.5 million, including purchase price. She said that the mansion's exterior would not change, but that its interior will gain additional fire precautions, plumbing upgrades, a tornado shelter and other "inconspicuous" changes.
The Roys' zoning request pertains to the parking area behind the mansion. The City Planning Board on Wednesday recommended approval, and it now goes to the City Council.
If all goes as expected, the new school would open by August.
The project site is in the residential area east of the UNMC campus and south of the Farnam Street spine that's surging with new restaurants, bars, apartments and commercial development.
It's in the Blackstone neighborhood (bounded by Saddle Creek Road and 36th, Dodge and Leavenworth Streets), which is part of the city's Gold Coast district. The elite and wealthy started moving to that west-of-downtown area in the early 1900s, creating a concentration of stately structures designed by famous architects.
Blackstone Neighborhood Association President Rhonda Stuberg said that while her group supports the new Montessori, its top choice was transformation of the structure into a family home.
She said the ongoing proliferation of mostly one-bedroom apartments in the area isn't advancing the association's desire to increase homeownership and long-term resident investment in the historic area.
Sign up for our Money headlines newsletter
Get the latest development, jobs and retail news, delivered straight to your inbox every day.
Still, Stuberg and others said, they're "happy" with the Montessori option and the new owners' commitment to preserve the Tudor-style architecture of the residence built a century ago. (The group recently fought a different developer's plan to tear down a house to build luxury condos.)
"At least we know this house will be saved from some developer coming and buying it and knocking it down," Stuberg said.
Mark Maser, another area mansion owner, said he and other neighbors met months ago with UNMC officials and expressed an overriding request that any new use stay true to neighborhood heritage and architecture.
It appears that will happen, he said. The playgrounds are to feature nature-like colors and the driveway will allow for orderly drop-offs and pickups.
Maser's hope is for more homeowner investment. For now, he's looking forward to the daytime infusion of little ones. He envisions teacher-led troupes strolling through the streets, as they do at other preschool sites.
"To hear them going by laughing and chirping, it's just so sweet."
---
At a glance: 11 key developments around the Omaha metro area
Be the first to know
Get local news delivered to your inbox!