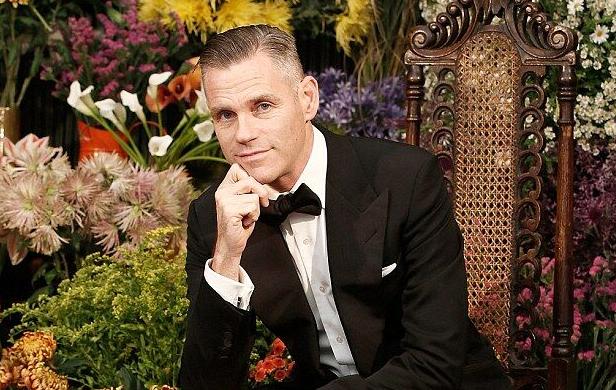 Casting director James Scully talks about the fashion show that sealed his career choice and the "circle of abuse" that he went on to call out in the industry. The interview, courtesy of Omaha Fashion Week, has been edited for length and clarity.
Q. How did you get your start in the fashion industry?
A. I have wanted to be in fashion since I was a boy. There was a minute where I thought I wanted to be an actor and kind of went in that direction but, ultimately, fashion won out. That was especially true when I got into high school and was more exposed to magazines and encouraged by others to pursue a career in the industry.
Q. What was your first gig in the fashion world?
A. Funny enough, I had applied to a couple of schools for an acting degree. Somehow, once those applications (to Carnegie Mellon and Overland) went out, I had my "this is not what I want to do" moment. It was too late to apply to Parsons or FIT because I had missed the deadlines. A friend told me about the Laboratory Institute of Merchandising in New York. My first day there I saw a posting for dressers for a Bergdorf Goodman fashion show. "No experience necessary. Be here at 9:30 a.m." Of course, I should have gone to class, but I had never been to a fashion show. It turned out to be Karl Lagerfeld's first Chanel couture show. The public relations company that produced the show was Christina Godfrey & Leving. They pretty much produced every fashion show in New York then, so I asked if I could work for them to pay my way through school. They hired me as a freelance backstage worker ... It was a lucky first day. I hit the jackpot.
Q. You've had a lot of jobs in the industry. Which was your favorite?
A. A little of each because I wanted all of those jobs and I went for them even though I didn't necessarily get them upon first try. At the moment I have more nostalgia for when I was a buyer. With a buyer's eye, you can just look at things and decide how passionately they affect you.
Q. How do you personally shop for brands?
A. I can't do anything trendy because, unfortunately, I'm very conventional looking. I have to stay in my lane. A couple of years ago, I discovered Old Grey. So, it might be new but it's used. I call Old Grey the place for the pieces that got away.
Q. What prompted you to work to improve the treatment of models?
A. In the early 2000s, there was a lack of diversity in the business and I called it out. When I became a casting director, we saw a flood of new models and the average age went from 18 to 14. It was very distressing to find people asking a teenage child to do the job of an adult and treating them like adults and discarding them not like adults. It became this circle of abuse. There were probably six major industry people who were really perpetuating this and I made a public statement that if it continued, I would start calling them out. It did and I did. Basically, with my first big call-out, both LVMH & Kering approached me and asked what I wanted to see in the business. Over the course of the year, we came up with the LVMH & Kering Model Charter, and that was followed with the Conde Naste & Vogue Model Charter. There were many protections in that but the main part was that advertising, fashion show and magazine jobs would no longer employ anyone under 18. That stopped the flood of models.
Q. What's the continuing impact?
A. There's a whole new generation of talent in the last four years and I would say the majority are people of color. I assume that things are continuing (in the right direction). The people who were problems are definitely not problems anymore. But there's definitely lots of work to go.
---
Our best Omaha staff photos of March 2021