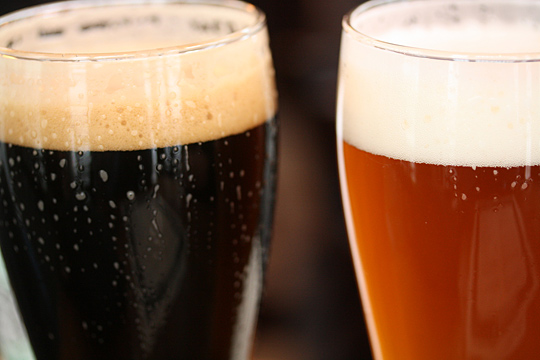 Infusion, a soon-to-open Benson brewery at 6115 Maple St., is almost up and running.
The first batch of beer — a stout — was brewed on Friday, and the staff has plans to brew much, much more before the brewery opens for business on Oct. 2.
Owner Bill Baburek said he plans to have between six and eight beers ready for the grand opening — the Maiden Voyage Stout, Radial IPA, Butcher Block Brown, a yet-to-be-named pale ale and a few others he and head brewer Aaron Bush are still hashing out. Eventually, Baburek plans to have 15 beers on tap, including three ever-changing seasonal and unique small-batch beers, often made with the help of local homebrewers.
The brewery will be open from 3 p.m. to close weekdays and from noon to close on weekends. Baburek plans to offer tours Tuesday nights and Saturday afternoons. The brewery doesn't have a kitchen but will have a deli counter, where customers can buy locally made bread, cheese and sausage.