On May 12, the Social Security Administration released the United States' top baby names of 2022.
On SSA's lists, Liam and Olivia were first, as they have since 2019.
SSA counts every spelling separately. I add together spellings pronounced the same, creating lists I believe more accurately show popularity.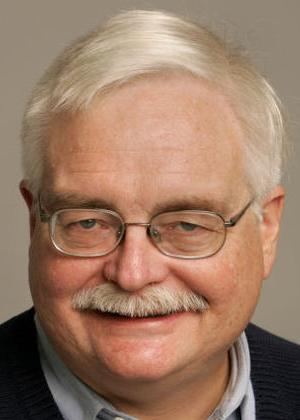 When alternative spellings like Jaxon were added, Jackson was first from 2013 through 2020. In 2021, Liam beat Jackson for No. 1 for the first time. In 2022, Jackson declined again, allowing Noah to take second spot.
Liam and Noah are international baby name stars. Both rank in the top 10 in Switzerland, Sweden, Quebec, Norway, Belgium, the Netherlands, Ireland and Argentina. Noah's also No. 1 in both England and Germany.
After Jackson, the rest of my 2022 male top 10 were Oliver, Elijah, Mateo, Lucas, Aiden, James and Luca. Mateo and Luca knocked Grayson and William back to 11th and 12th.
Mateo, the Spanish form of Matthew, rose 8.3%, jumping to sixth from 12th. Mateo got a boost back in 2015 when it was given to the baby on "Jane the Virgin." Its rise shows the influence of Latin American culture on baby names in the United States. Mateo's now No. 1 in Chile and Argentina, and No. 2 in Mexico.
Last year Santiago was No. 1 in Mexico. Santiago increased 19.8% here last year, third quickest rise among the top 100.
Luca rose 9.1% to reach the top 10, after soaring 37% in 2021. Luca's the Italian and Romanian form of Luke, with Luka the same in Balkan Slavic languages.
Though propelled by Pixar's animated film "Luca," the name's recently been fashionable in Belgium, the Netherlands and Germany. In 2022, there were 53% more boys named Lucas, Luca or Luke in the United States than Liams.
With Sofia and other spellings added, 19,680 Sophias arrived in 2022. Sophia's been No. 1 on my list since 2011. Last year, it looked like second-ranked Olivia might soon overtake Sophia, but that reversed in 2022, with Sophia only falling 1.4% while Olivia dropped 6.8%.
The rest of the girls' top 10 are: Emma, Isabella, Charlotte, Amelia, Ava, Mia, Camila and Evelyn. Camila, now the top name for Hispanic girls, pushed Riley out. Liliana, Genesis and Valentina are other names popular with Hispanic parents that rose within the top 100 in 2022.
Walker, fastest grower in the boys' top 100, skyrocketed 48.7% from 137th to 100th. The CW's hit "Walker," a reboot of "Walker, Texas Ranger" starring Jared Padalecki, probably inspired many parents. Surnames ending in -er are fashionable boys' names. Cooper surged 20.2% from 81st to 63rd when it was publicized by Rams wide receiver Cooper Kupp, MVP of Super Bowl LVI.
Violet was the fastest riser among the girls' top 100, up 16.6% to 34th. Ivy, 2021's top grower, rose a further 9.4% in 2022 to 55th. Both are botanical names like popular Lily, Willow and Juniper, and contain the fashionable "v" like Olivia, Ava, Evelyn, Nova and Maeve. Parents looking for uncommon names that fit in with present tastes might consider Verbena, Agave or Lavender.
What's in a name? Cleveland Evans takes a look