'You'll Never Believe What Happened to Lacey," by Omahan Lacey Lamar and her sister, comedian Amber Ruffin, is the Omaha Public Library's 2021 Omaha Reads selection. They humorously present the serious subject of how racism has impacted their lives as Black Omahans. The library will hold an online discussion with the authors Sept. 2.
Lacey is an English surname from the town of Lassy in Normandy. Lassy is 42 miles south of D-Day landing site Omaha Beach.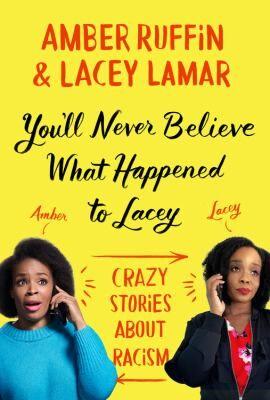 The first Laceys came to England in 1066 with William the Conqueror. One branch included John de Lacy, Earl of Lincoln (1192-1240), a leader of those who forced King John to sign the Magna Carta in 1215.
An Irish branch was founded by Hugh de Lacy, who King Henry II appointed Lord of Meath when he invaded Ireland in 1172. Most Irish Laceys are Hugh's descendants, though some get the name from Gaelic Ó Laitheasa, "grandson of the prince."
When the custom of turning surnames into given names became established around 1700, men named Lacy appeared. The 1850 U.S. Census reported 603.
The spelling Lacy was commoner for boys. In 1880, when yearly baby name data starts, Lacy ranked 662nd. It peaked at 392nd in 1900, leaving the male top thousand in 1969.
Perhaps because of its accidental similarity to "lace," a few girls got the name. Because it's difficult to tell Lacy and Lucy apart in old handwriting, it's hard to tell who the first female Lacey was. Lacie Benward (born 1796), who lived in Hancock County West Virginia in 1850, is one early example.
Lacey stayed rare for girls until 1974, when Garry Trudeau introduced character Lacey Davenport in comic strip "Doonesbury." This incorruptible moderate Republican congresswoman was Trudeau's idea of the perfect public servant.
Lacey jumped onto the girls' list at 565th in 1975, with Lacy debuting at 709th. As a "different but not too different" alternative for Stacy and Tracy, it boomed. Lacy peaked at 243rd in 1983 and Lacey at 116th in 1984, helped by crime drama "Cagney & Lacey" (1982-1988) and the fame of country singer Lacy J. Dalton (born as Jill Byrem in 1946).
The name was disappearing when the story of pregnant murder victim Laci Peterson (1975-2002) suddenly dominated cable news in January 2003. Laci exploded 768% to rank 438th in 2003, with Lacie, Lacy and Lacey all surging, the last to 371st. This is a prime example of how even tragic news can inspire some parents to use a name.
That rise was a flash in the pan. In 2020, Lacey ranked 717th, with the other spellings long gone from the top thousand.
Ruffin and Lamar's book relates an incident where Lacey introduces a friend with the West African name Odomichi to a woman at an Omaha gallery opening. The woman loudly proclaims the name is impossible to say.
Lacey asks her what the song from "Mary Poppins" is. The woman immediately replies "Supercalifragilisticexpialidocious!"
Lacey tells her if she can say that so easily but can't pronounce Odomichi, she must want to get it wrong.
Thanks, Lacey. As a name expert, I think I'll use that the next time someone tells me they can't pronounce an unusual name which contains only sounds found in American English.