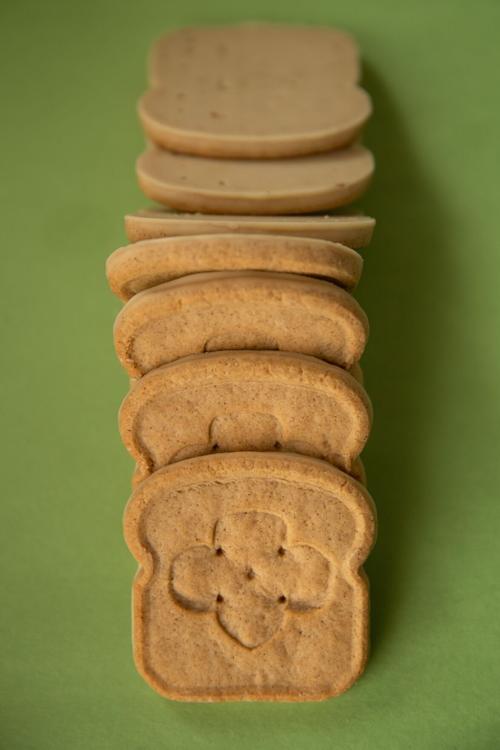 In a few weeks, there's going to be a new cookie in town.
But don't worry, Girl Scout cookie lovers, Toast-Yay! will never replace perennial favorite Thin Mints.
Thanks-A-Lots have been retired to make way for the French toast-inspired variety that is dipped in icing. Cookie sales start Feb. 12 and continue through March 21.
"I loved it,'' public relations specialist Susan Payne said. "I think it's a perfect mix of French toast and vanilla. The feedback from Girl Scouts and volunteers is that they absolutely love it.''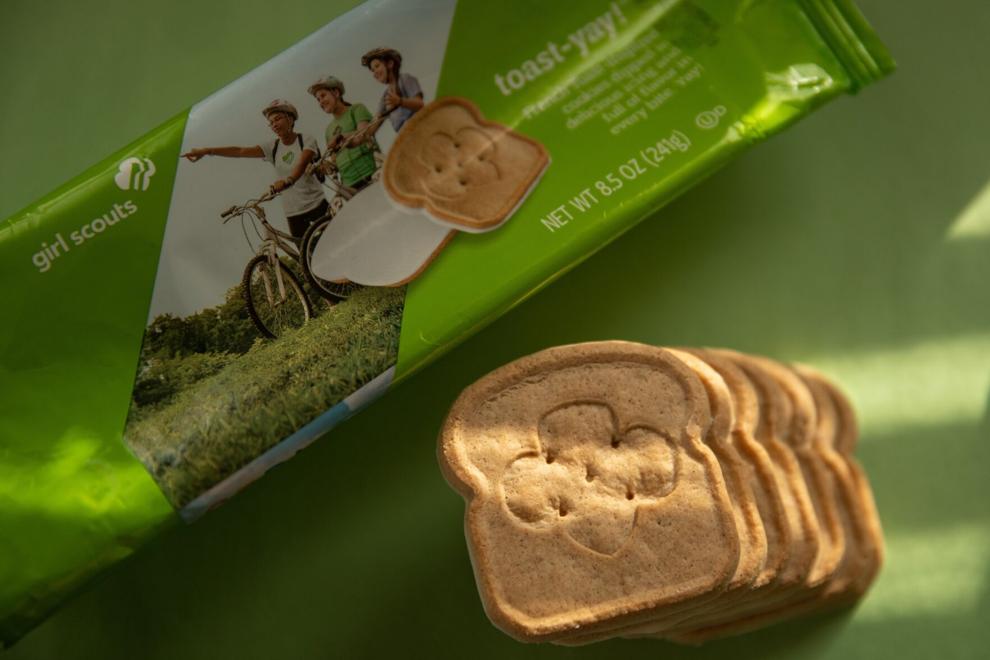 Reviews weren't so strong among World-Herald staff, and Payne says that's OK. The Girl Scouts try to cater to every taste by offering nine varieties.
That's actually policy set by the national office. No more than nine varieties can be sold each year, and Thin Mints, Shortbread and Peanut Butter Sandwich must always be on the menu.
Peanut Butter Patties and Caramel deLites, the second- and third-best sellers in Nebraska behind Thin Mints, aren't so secure. But Marketing Director Shannon Peterson says because they are so popular she doesn't think they will go away anytime soon.
This is the last year, however, for Girl Scout S'mores, which will be replaced by another new cookie next year. Dozens of varieties have been retired in the more than 100 years the cookies have been sold and there is no set schedule for a new arrival.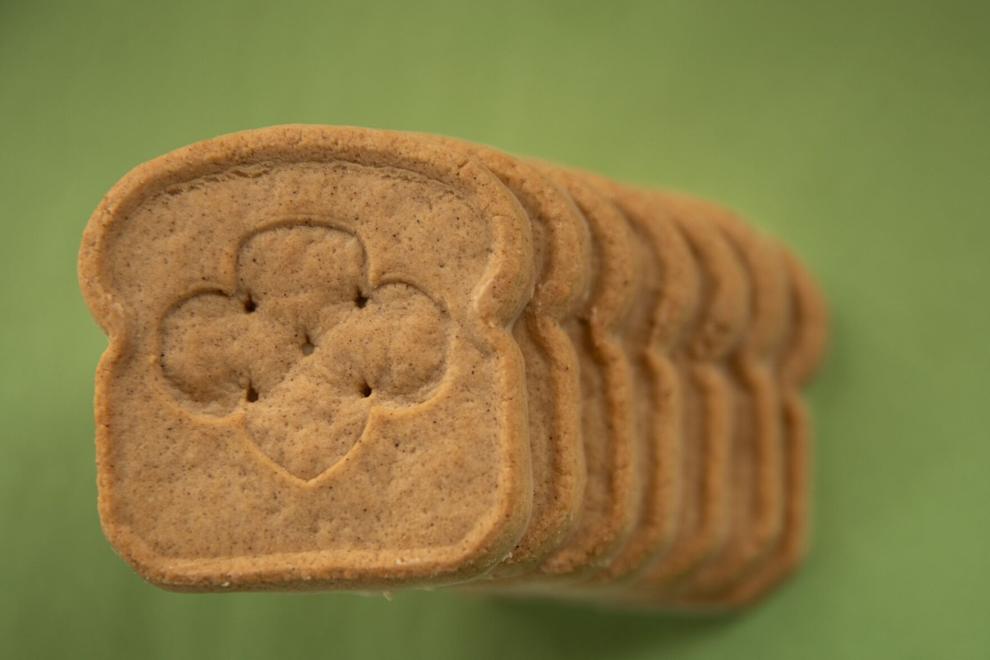 Shortbread, Thin Mints, Peanut Butter Patties, Peanut Butter Sandwich and Caramel deLites are sold everywhere in the United States. But unique versions are offered in different parts of the country. In Nebraska and Iowa that's S'Mores, Lemonades and the new Toast-Yay!
Nebraska's cookies are made in North Sioux City, South Dakota, at an outlet of ABC Bakers of Indiana.
"The unique cookie with the lowest sales is most often the cookie chosen to rotate out to welcome a new cookie every few years or so,'' said Denise Moore, chief product program and retail officer.
Nebraska Girl Scouts sold 1.8 million boxes in 2020, and Peterson and Payne expect numbers to be just as high this year despite the coronavirus pandemic. That's about $7 million in gross sales, all of which stays in the state with the troops.
"They can use it for programming, camping, any traveling they want to do,'' Payne said. "They may want to do a fun project or help the community.''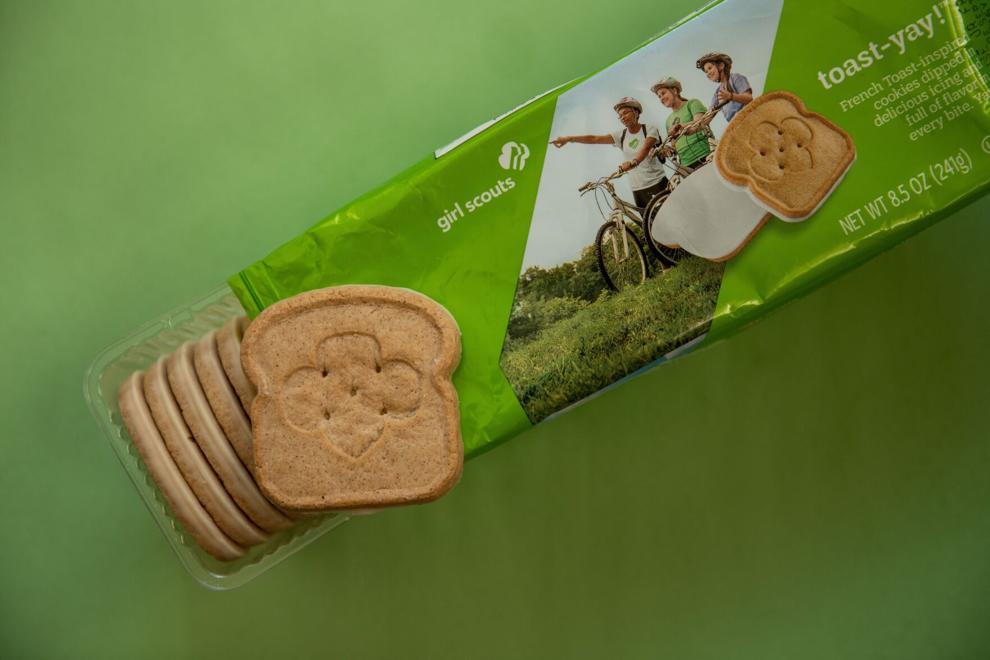 Girl Scouts can still sell door to door but they are encouraged to wear masks. Cookie booths will open Feb. 19 and include virtual booths, drive-thru locations, curbside pickup options and online orders that will ship directly to customers' doors. Girl Scouts Spirit of Nebraska will subsidize shipping costs for those who order more than six packages of direct-ship cookies.
To find a Girl Scout seller nearby, go to girlscoutsnebraska.org. There's also a Girl Scout Cookie Finder app.
Girl Scout officials say cookie sales teach girls about running a business as well as goal-setting, decision-making, money management, people skills and ethics.
It's a really big day for them when the cookies arrive, Peterson said.
"The whole warehouse is just filled. Leaders come and pick them up and their garages are full then,'' she said. "You talk to the girls, and they really love it. They earn badges and prizes and things for their troops. Trips and camping is paid for with the money they make selling cookies.''
---
Girl Scout cookies of the past