There is a reason people ask to "please pass the butter."
The beloved ingredient is touted widely by famous chefs, is the medium used to make livestock sculptures at the Iowa State Fair (The Butter Cow), and is a figure of speech when praising a certain product (i.e. "It's like butter.")
What is so special about it?
Grocery store shelves are teeming with varieties of butter, each with its own distinct use. A recent trip to the store turned up nearly a dozen different types on the shelves.
With so many options, what is the best kind to buy? The answer is not so simple. It depends on what you are planning to use the butter for.
Here are 12 varieties of butter every foodie should know about.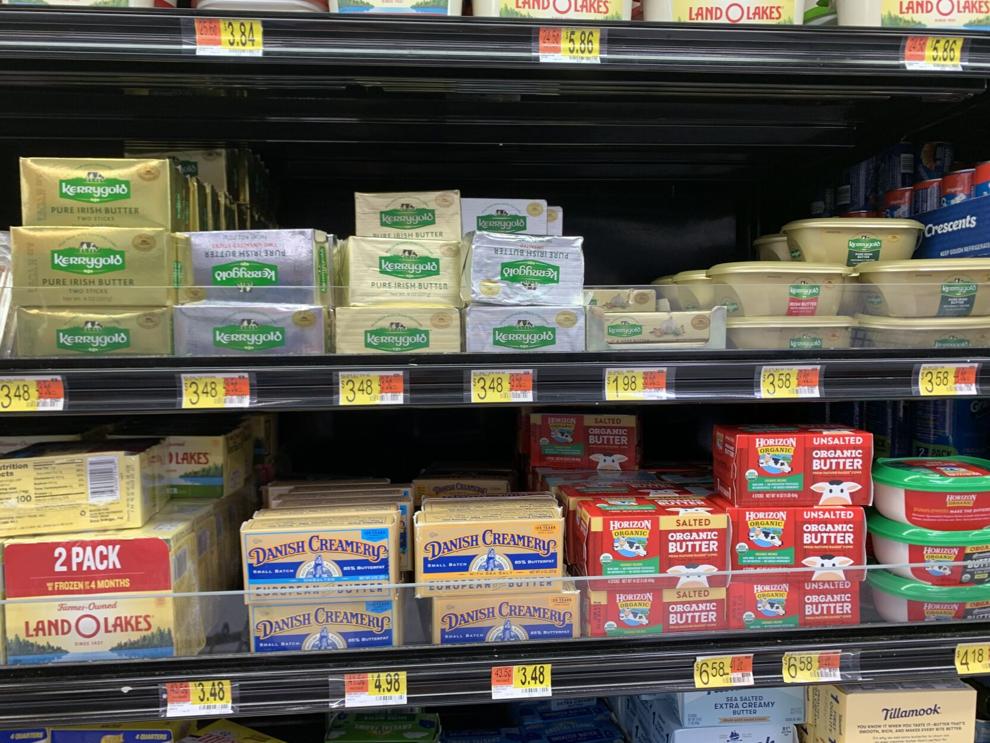 Sweet Cream Butter
Sweet cream butter is made from just that: sweet cream. Sweet cream butter is sold as salted or unsalted. Pay attention to which type of butter your recipe calls for, and if you're not sure, it's best to stick with unsalted butter.
Unsalted Butter
Sometimes called "sweet cream butter," this is the most versatile type of butter. It contains at least 80% milkfat. The pure taste and flavors of the churned cream allow you to maintain control of the flavors in your baking recipe. Since baking is an exact science, the fat, water content and salt levels in butter can affect the outcome of a recipe.
Uses: Cookies, cakes, muffins, crepes, brownies
Salted Butter
Just like the original, but with — you guessed it — salt. Just a little bit though. Each stick contains ¼ teaspoon. The extra salt helps the flavors in your recipe pop while also maintaining the freshness of your butter for longer.
Salted butter is great for sautéing or buttering bread, but steer clear when baking.
Uses: Sautéing vegetables, making pasta sauce or caramel sauce, spreading on biscuits or corn on the cob
Clarified Butter/Ghee
Clarifying butter is the process of slowly heating butter until it separates into three components: milk solids, foam (evaporating water) and bright yellow clarified butterfat. Once the milk solids are skimmed off and the water has evaporated, you are left with pure butterfat. This is richer, more shelf-stable and has a higher smoke point than regular butter.
Uses: Sautéing fish or vegetables, making a hollandaise, dipping cooked seafood
Organic Butter
The milk used to make organic butter comes from cows that were given 100% organic feed grown without pesticides or synthetic fertilizers. The cows are also raised naturally — free of any injected antibiotics or growth hormones. It is available as both salted and unsalted and can be used like conventional butter.
Uses: Accommodates organic diets, provides the same uses as regular butter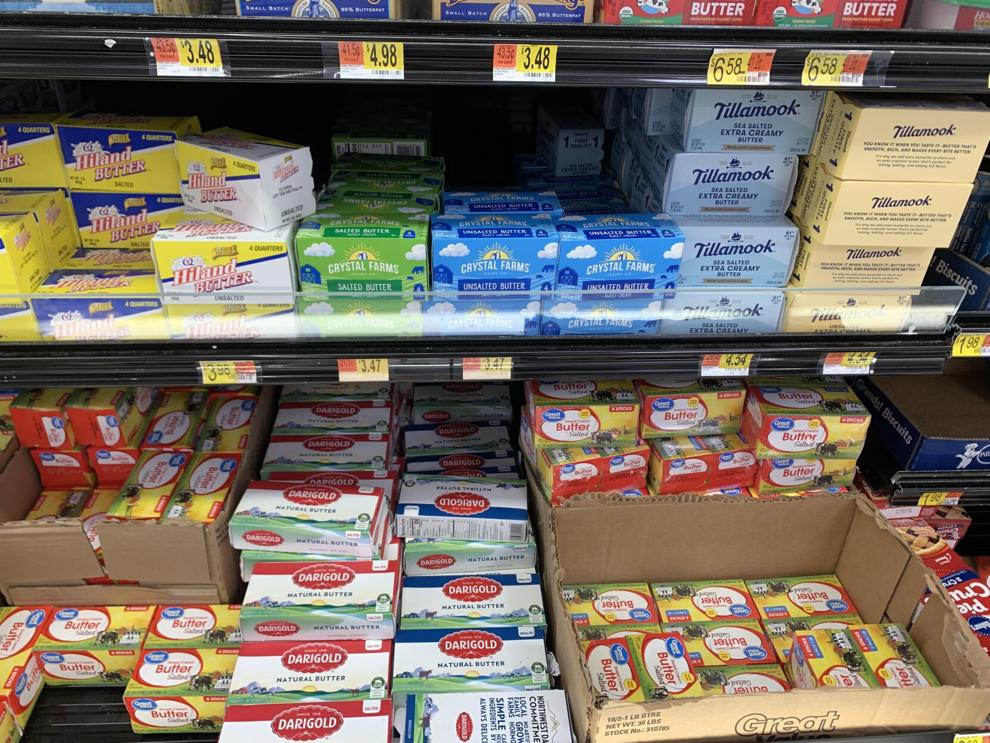 Plant-Based Butter
Free of any animal byproduct, plant-based butter is a game-changer for anyone with dairy allergies or practicing a vegan diet. It is made from different types of plant-derived oils. Each brand has its own blend of oils, but it's typically made with olive, almond, coconut, palm and/or avocado oil. Plant-based butter tastes like regular butter and can be swapped one-for-one for dairy butter in any recipe. Note that while all plant-based butter is margarine, not all margarine is 100% plant-based. Some still include dairy.
Uses: Accommodating vegan or dairy-free diets while providing the same uses as unsalted butter
Grass-Fed Butter
Grass-fed butter is made by using the milk of cows that are fed a grass-only diet by roaming pastures they openly graze on. This butter is also known as one of the healthiest kinds of butter because of its all-natural conditions. It claims to be high in omega-3 fatty acids, healthy fats, and fat-soluble vitamins.
Uses: Roasting vegetables or fish, making pasta sauce, biscuits, pie crusts, and shortbread cookies
European-Style Butter
European butter is made with a higher percentage of butterfat — 82% to 85% — which makes it perfect for making pastries where the fat is one of the stars of the show. European butter is creamier and easier to spread than sweet cream butter. It's also richer and more flavorful. Depending on the part of Europe the milk originates from, the butter can vary widely in texture, color and flavor.
Uses: Baking croissants, brioche, puff pastry, biscuits, pie dough, eclairs
Irish Butter
Irish butter is made with the milk of grass-fed Kerrygold cows. The grass in the lush fields of Ireland is high in beta carotene, which gives the butter its rich color and flavorful taste. Like other European butters, Irish butter has 82% butterfat. The process of making this butter is different from the making of regular butter. It is gently churned to make it softer and more spreadable.
Uses: Spreading on bread or biscuits, shortbread cookies or recipes where butter is the star ingredient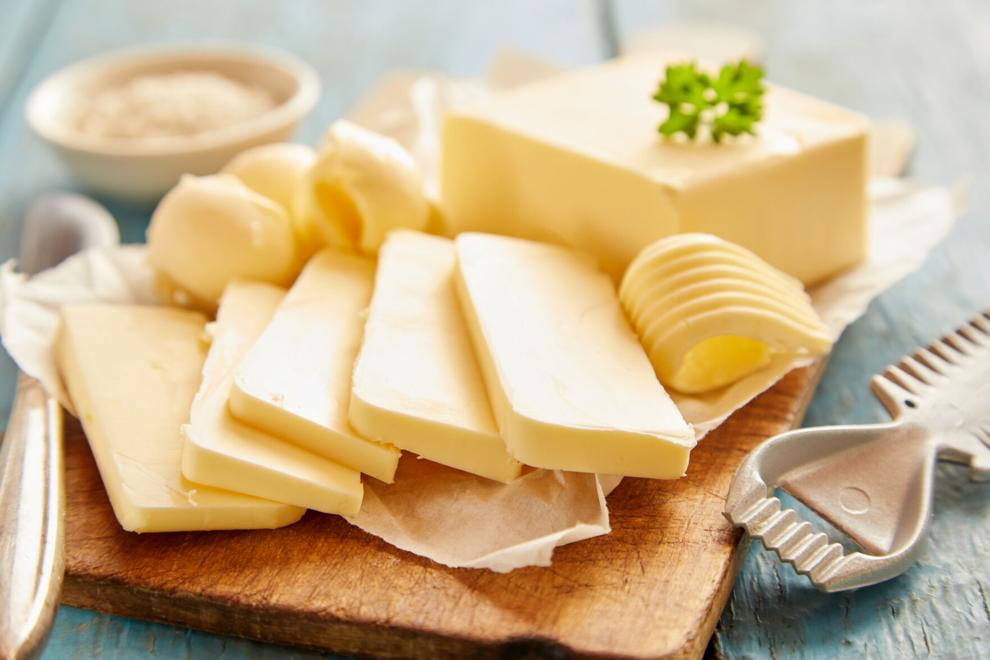 Spreadable Butter
Spreadable butter is a mixture of real butter and vegetable oil. The combination of the two fats gives this product a soft texture even when refrigerated. It's only use is for spreading; it's not recommended for baking or cooking.
Uses: Spreading on toast, pancakes, waffles, vegetables, or dolloping on mashed potatoes
Whipped Butter
Whipped butter is softened butter that has nitrogen gas whipped into it to give it a fluffy and airy texture that spreads easily on bread. The increased volume results in fewer calories per tablespoon and a lighter texture. It is not recommended for baking or cooking.
Uses: Spreading on bread, waffles, pancakes
Compound Butter
Compound butter is regular butter that has been softened, and then has herbs, spices, and/or sweeteners added to it. This creates a creamy spread that's packed with extra flavor, which can easily be added to sauces, meats and savory sides. Sweet compound butter can be used to top off warm desserts or spread on biscuits.
Uses: Finishing cooked fish, meat and vegetables, making a pan sauce
Browned Butter
Browned butter is the process of heating melted butter to toast the milk solids, which result is an amber-brown color with a caramelly, toasty and nutty taste. It deepens the flavor profile in dishes.
Uses: Making cookies, brownies, granola, pancakes, savory sauces
---
Photos: Looking back at past state fair butter sculptures
WRIGHT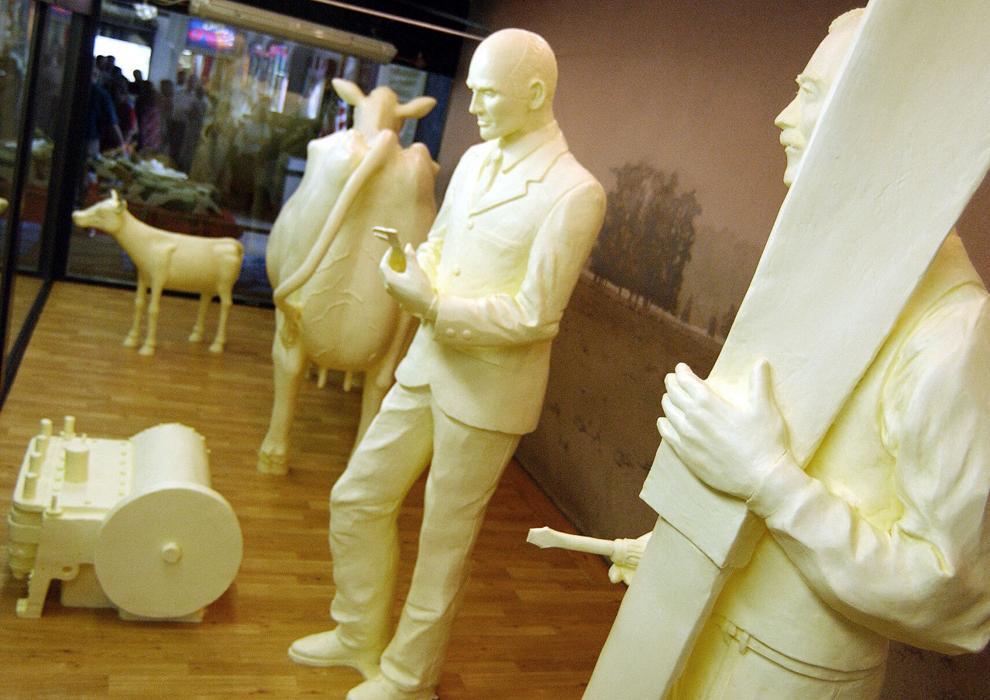 LYON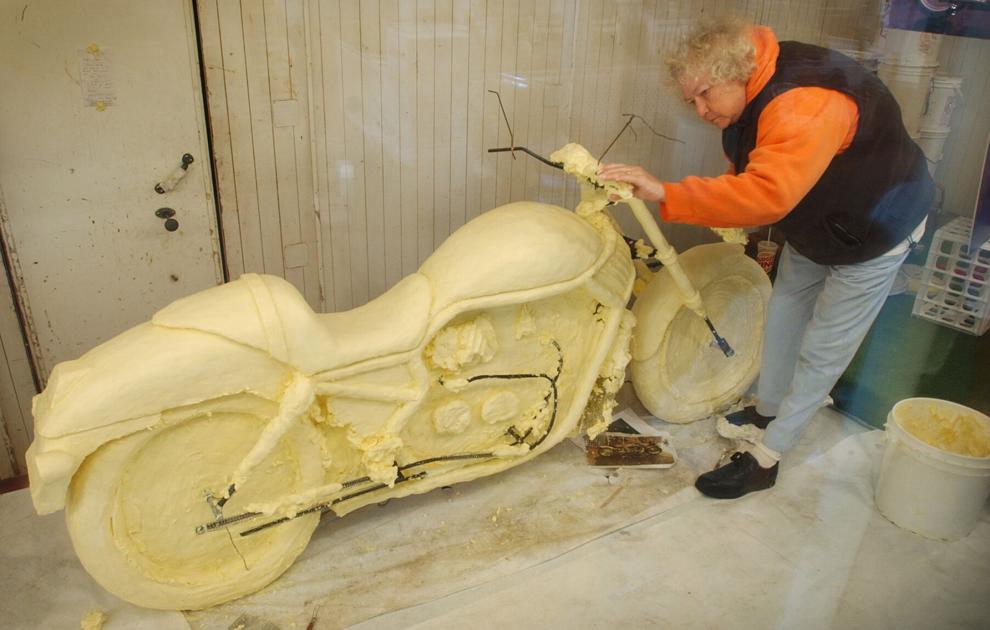 LYON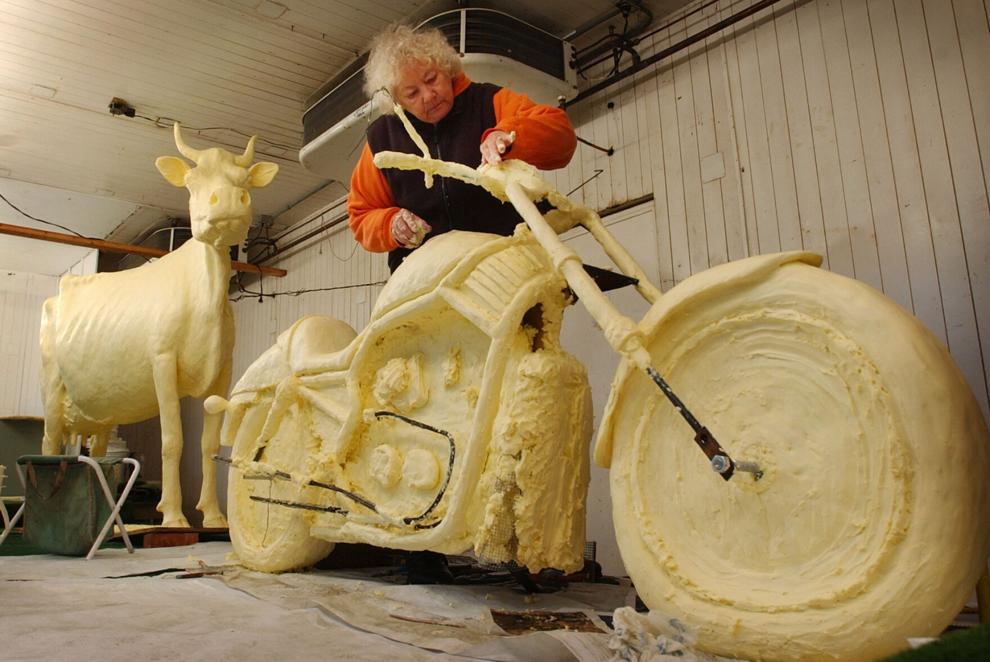 LYON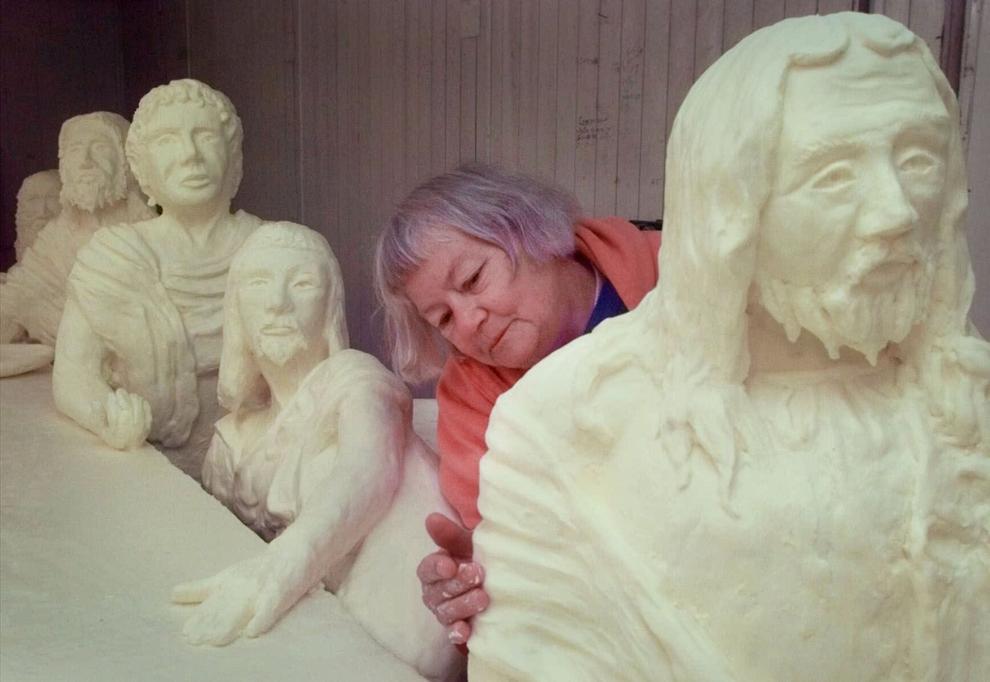 State Fair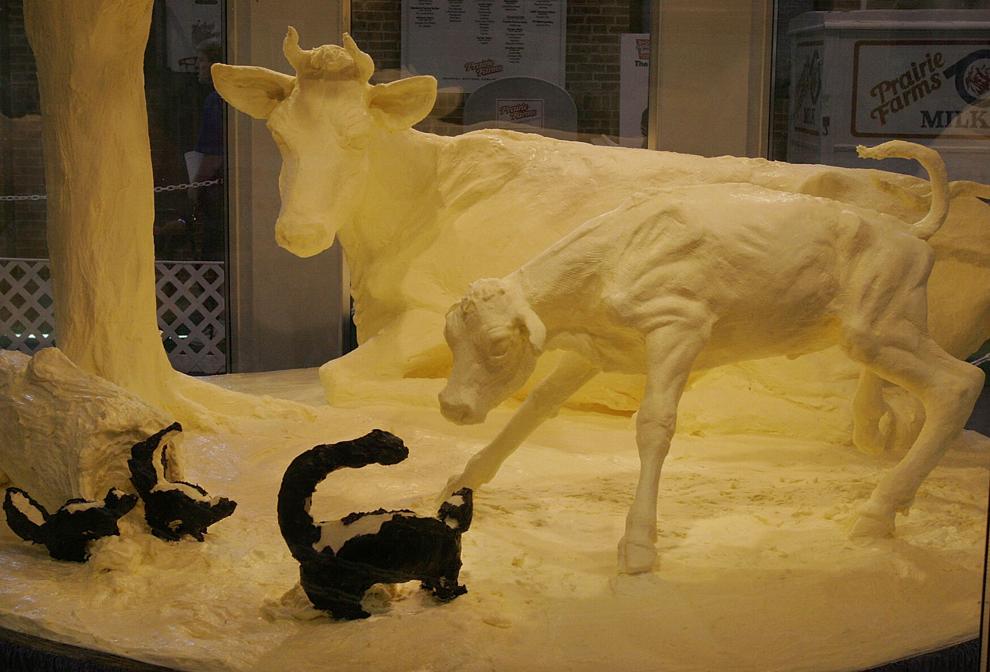 Sharon BuMann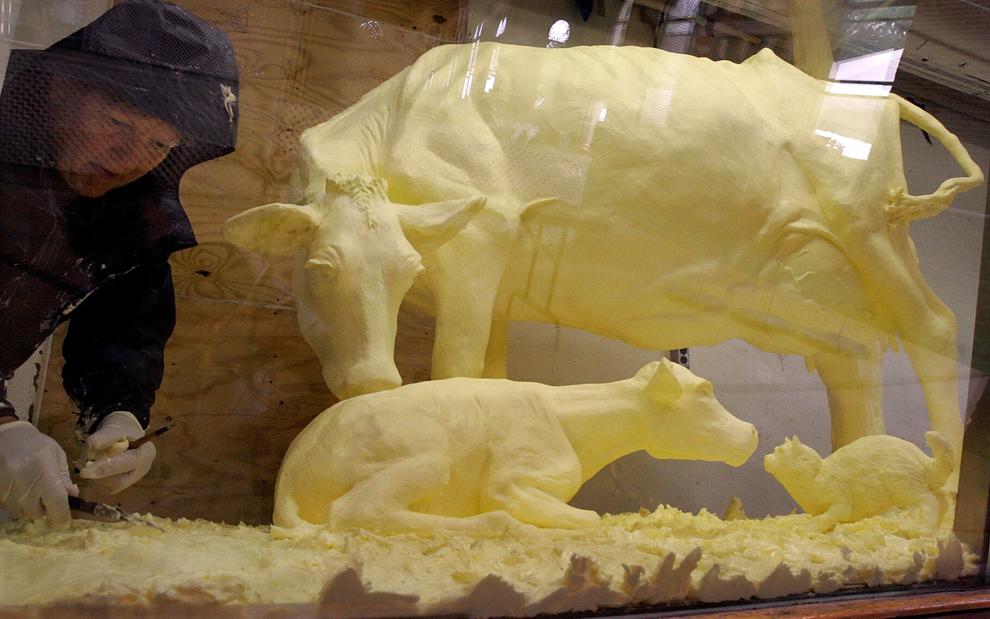 State Fair Butter Cow
Iowa State Fair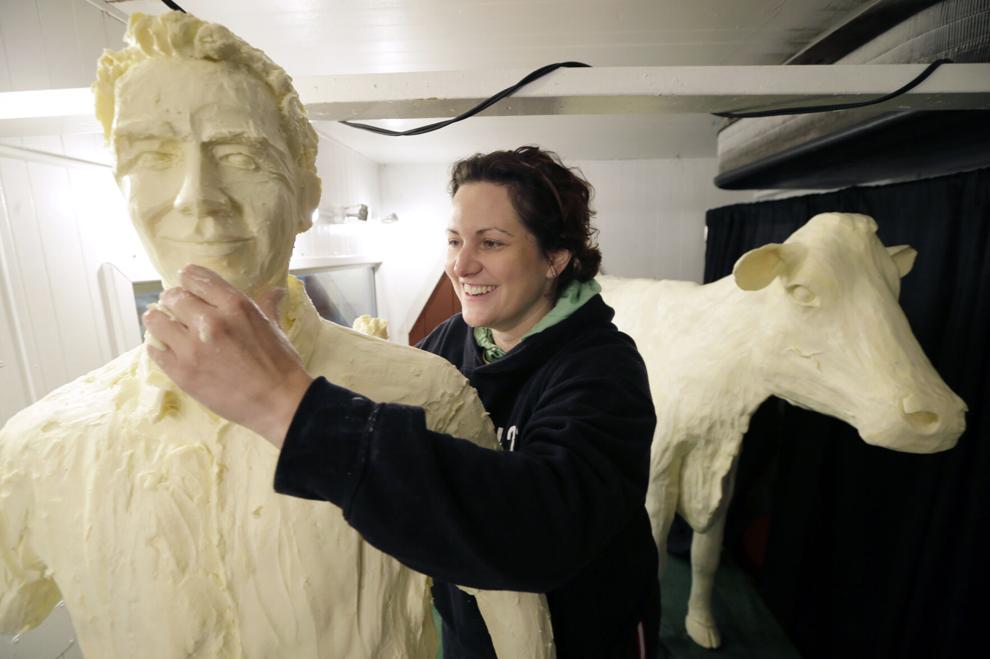 State Fair Butter Cow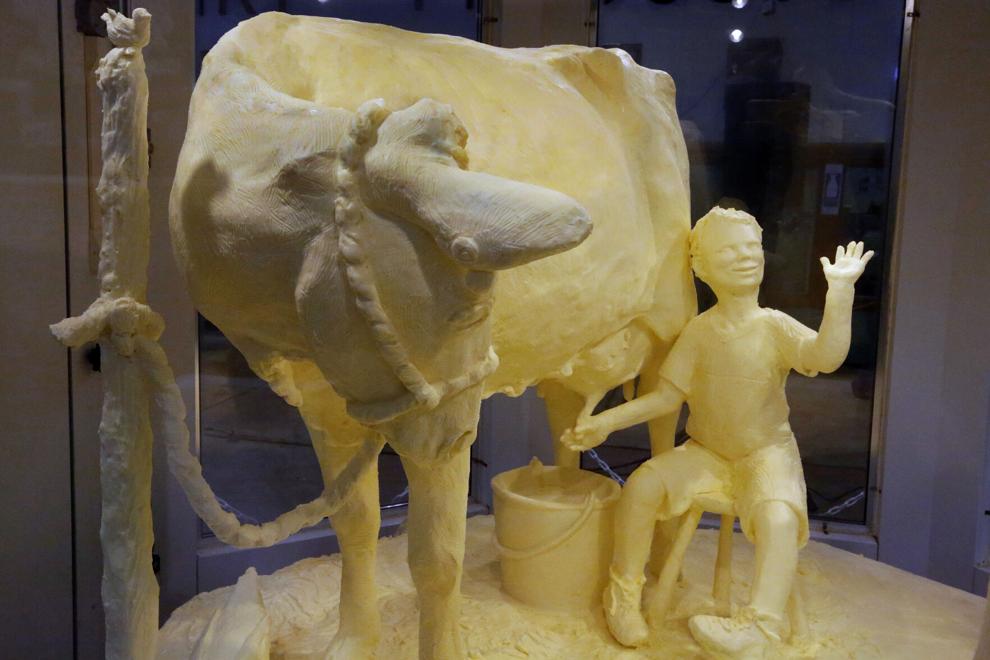 State Fair Butter Cow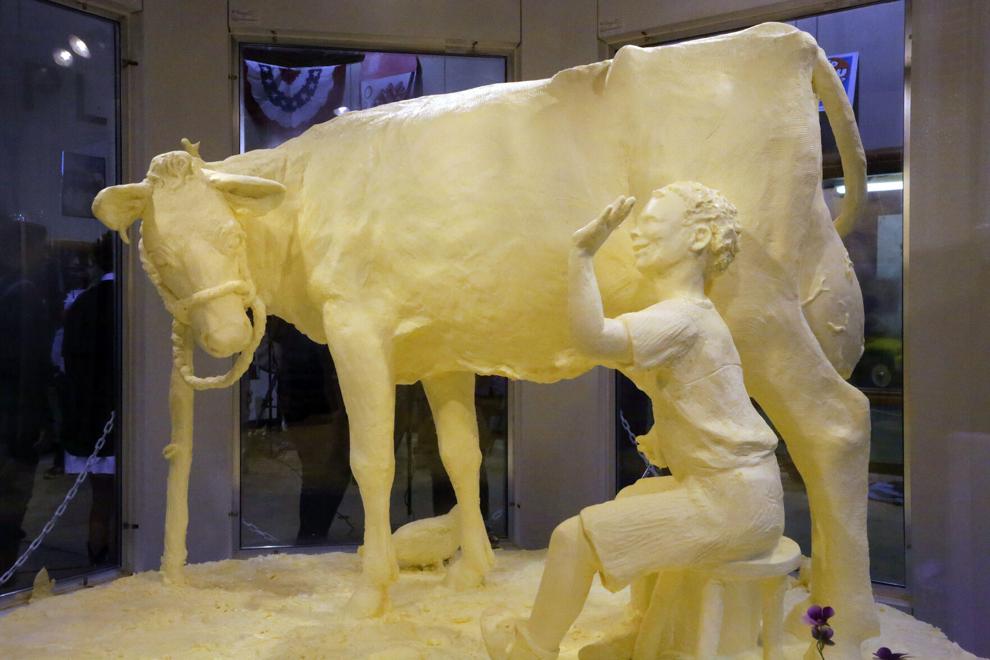 State Fair Butter Cow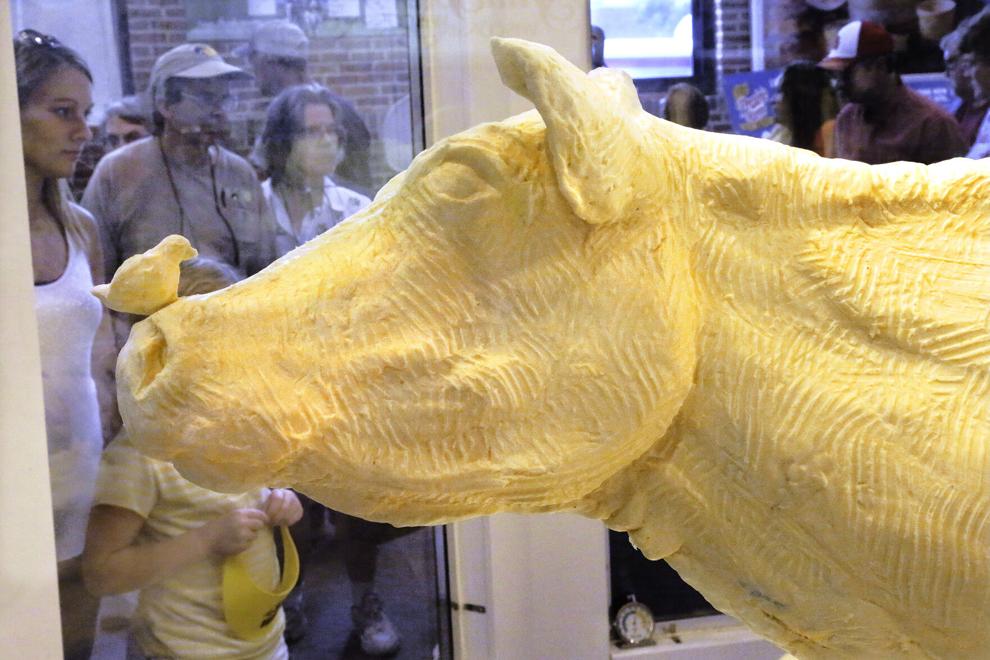 BUTTER TIGER WOODS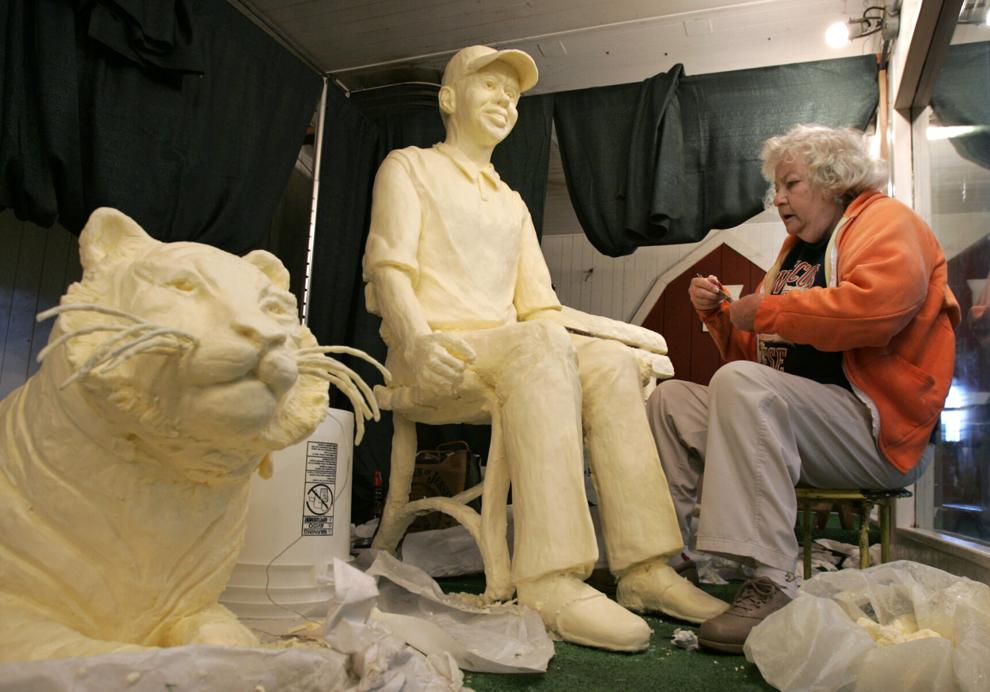 ROSS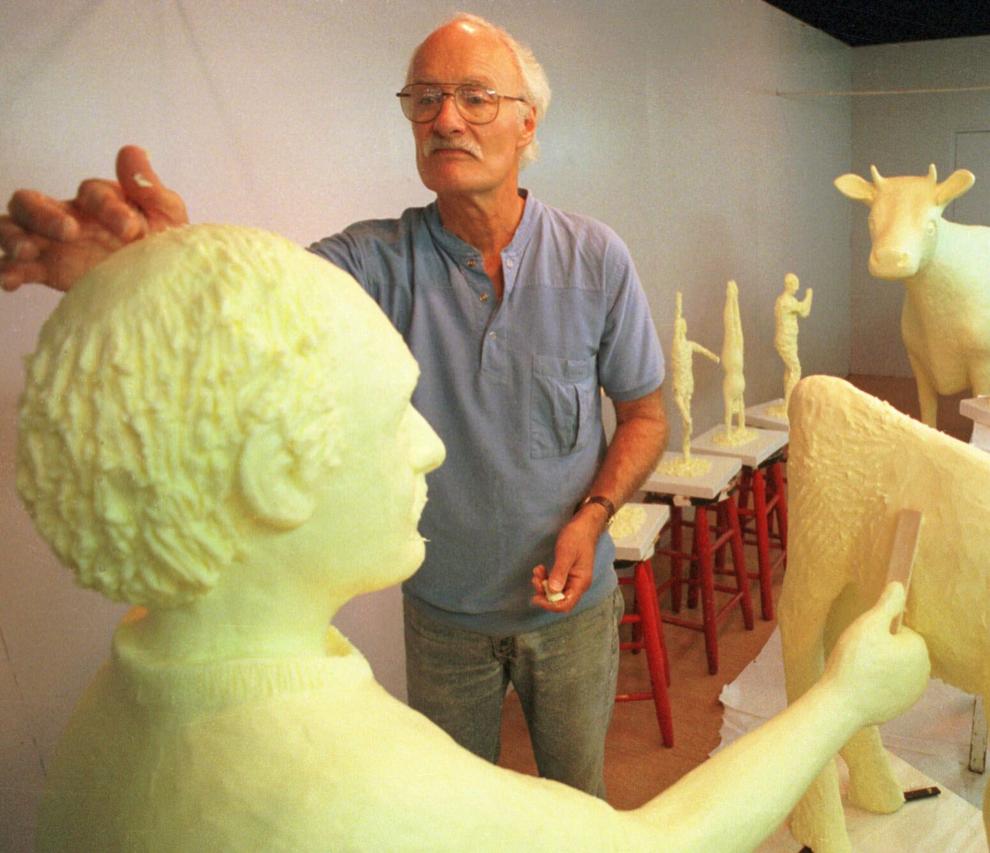 Mary Pawlenty, Tim Pawlenty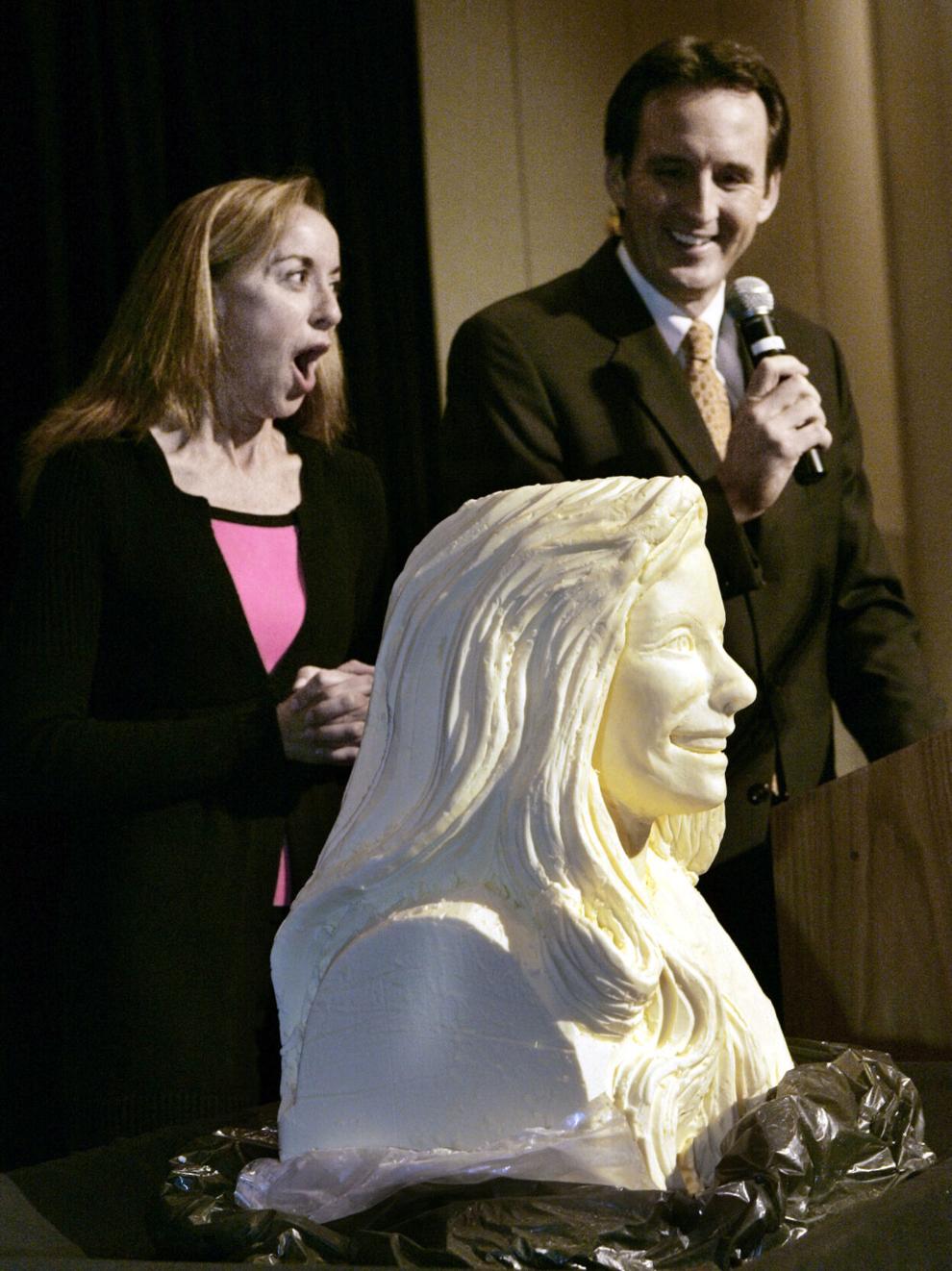 Butter Cow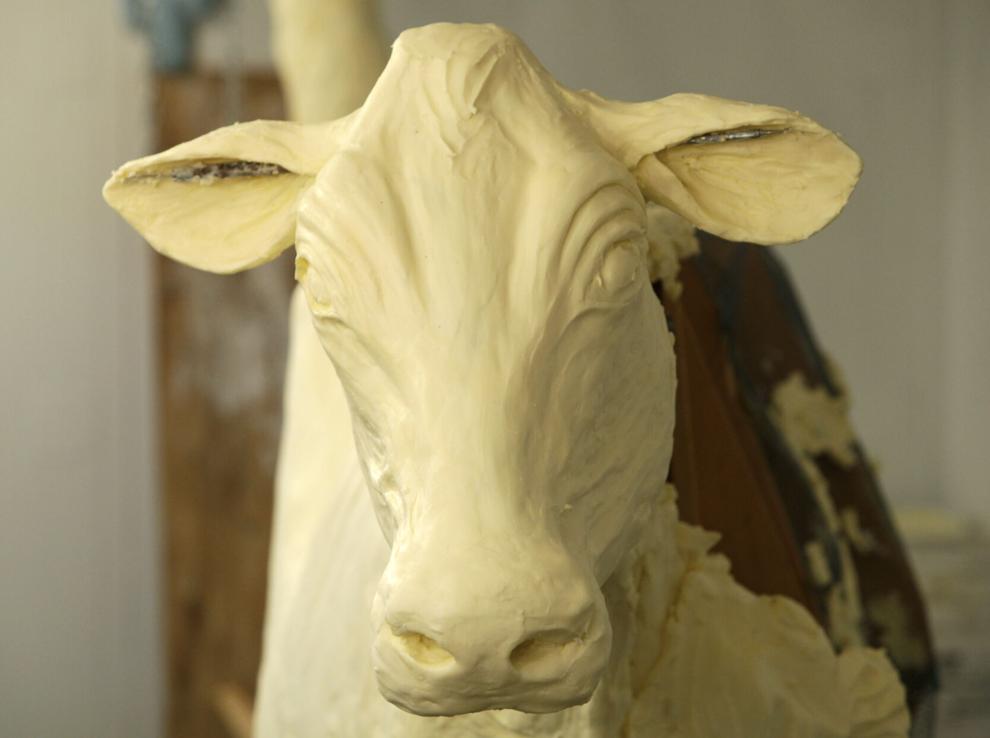 Butter Cow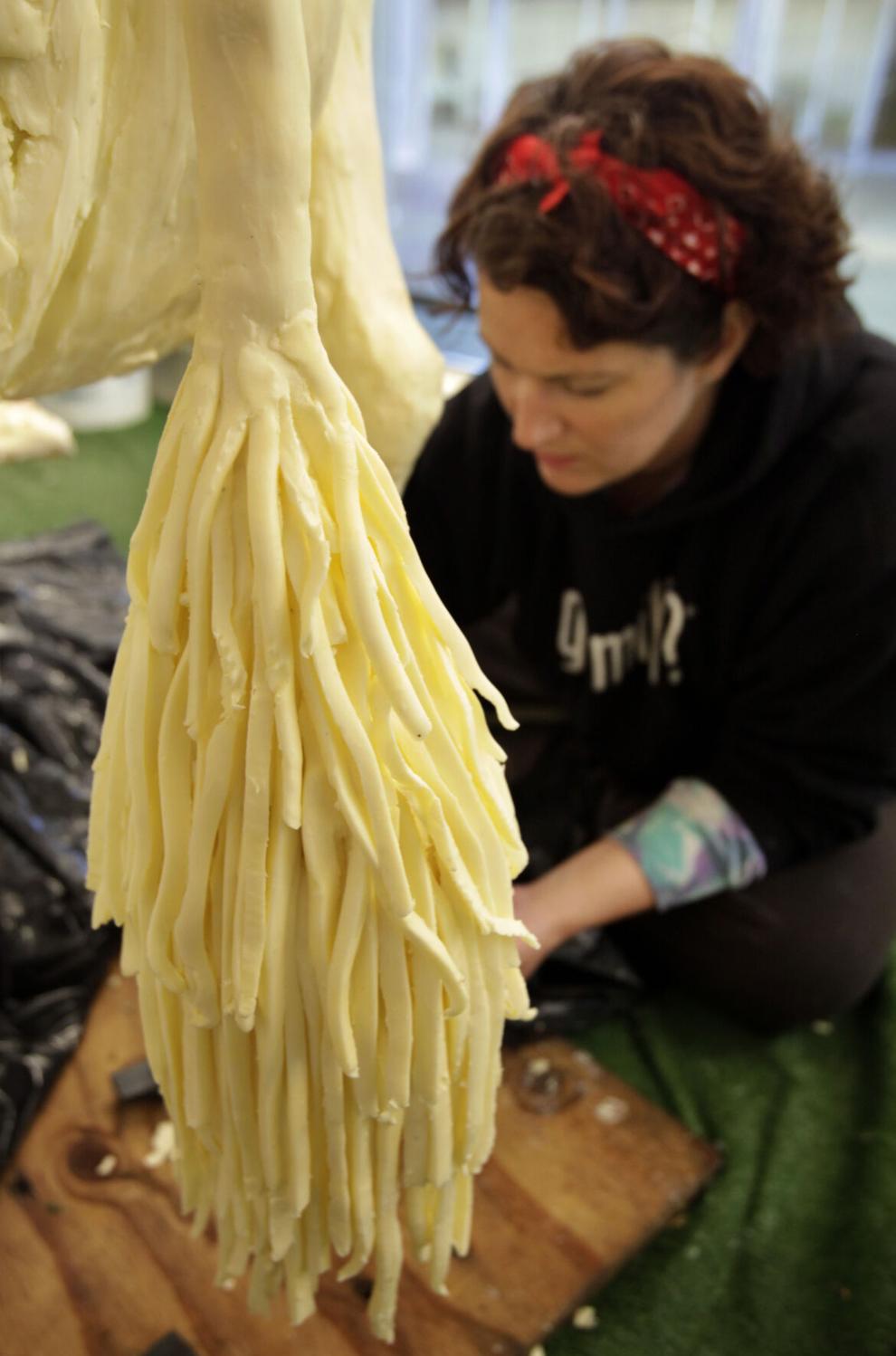 Butter Sculpture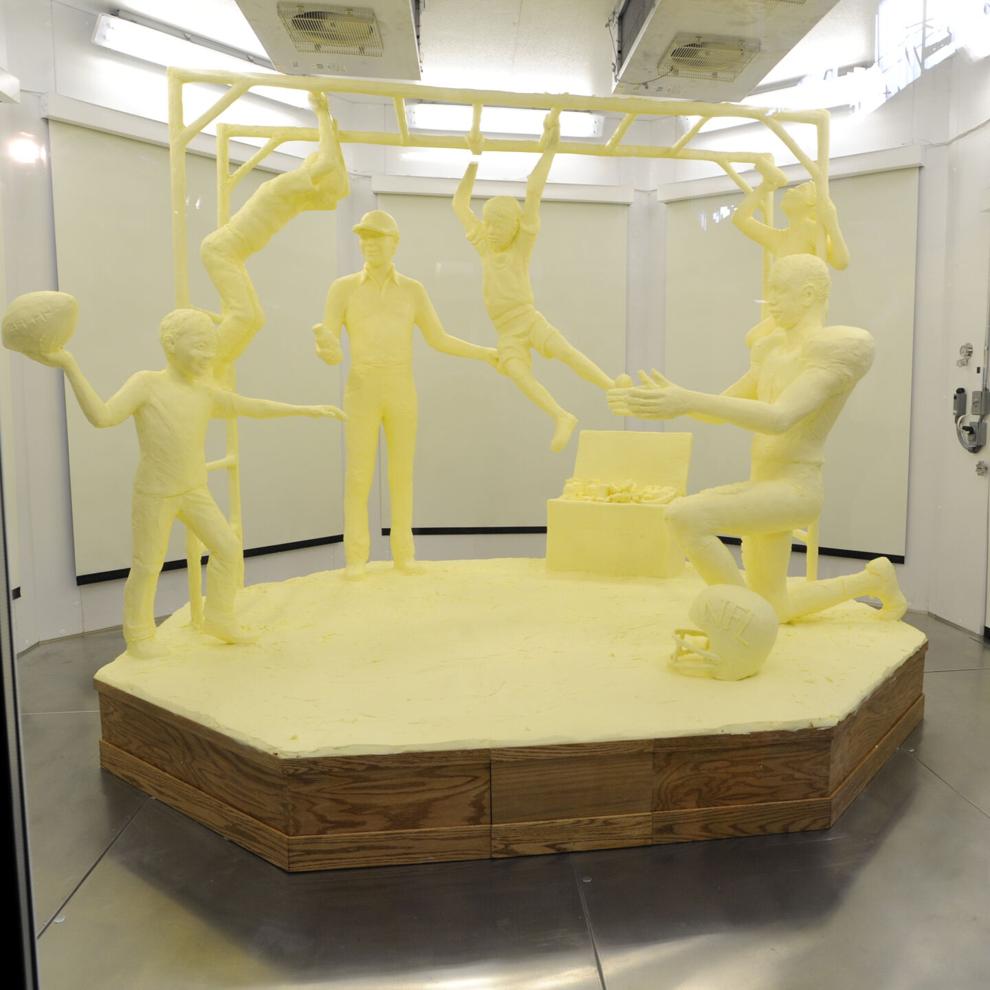 Harold Shaulis, George Greig, Jim Victor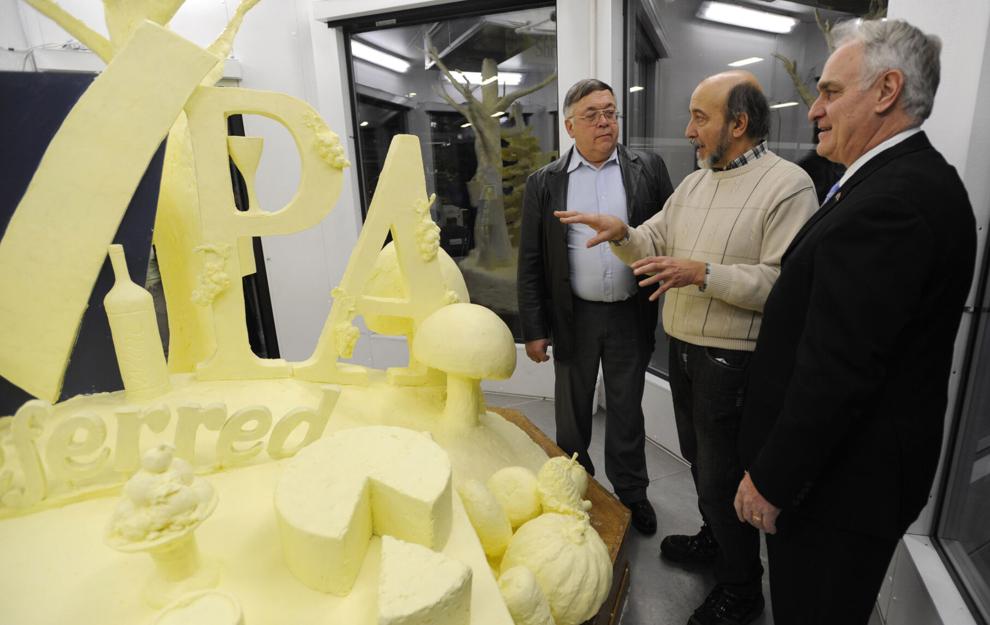 FARM SHOW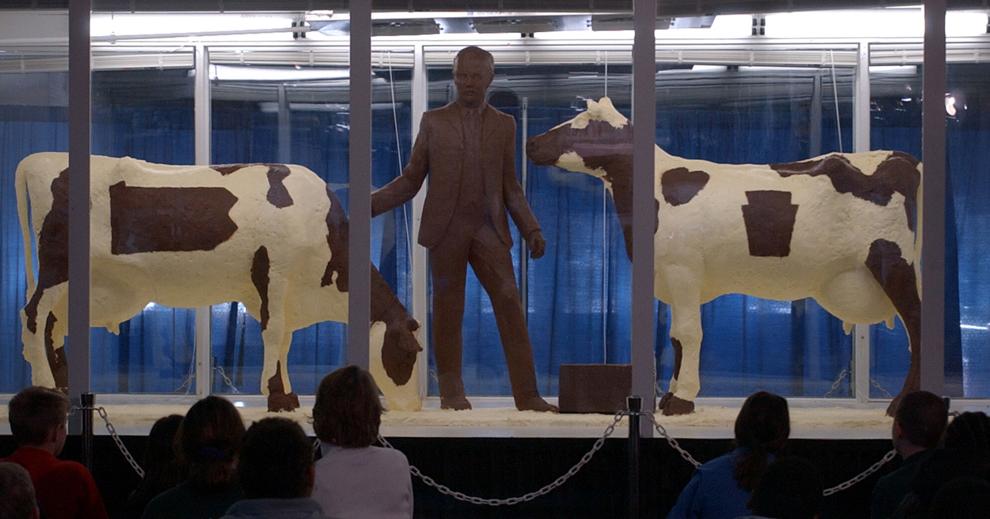 VICTOR BUTTER SCULPTURE HERSHEY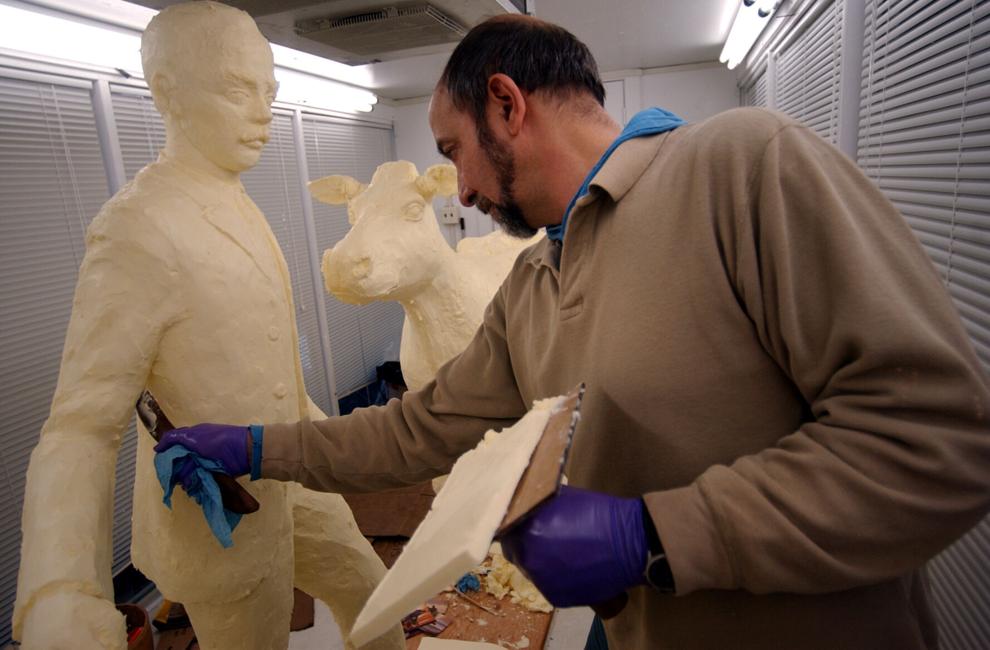 Butter Sculpture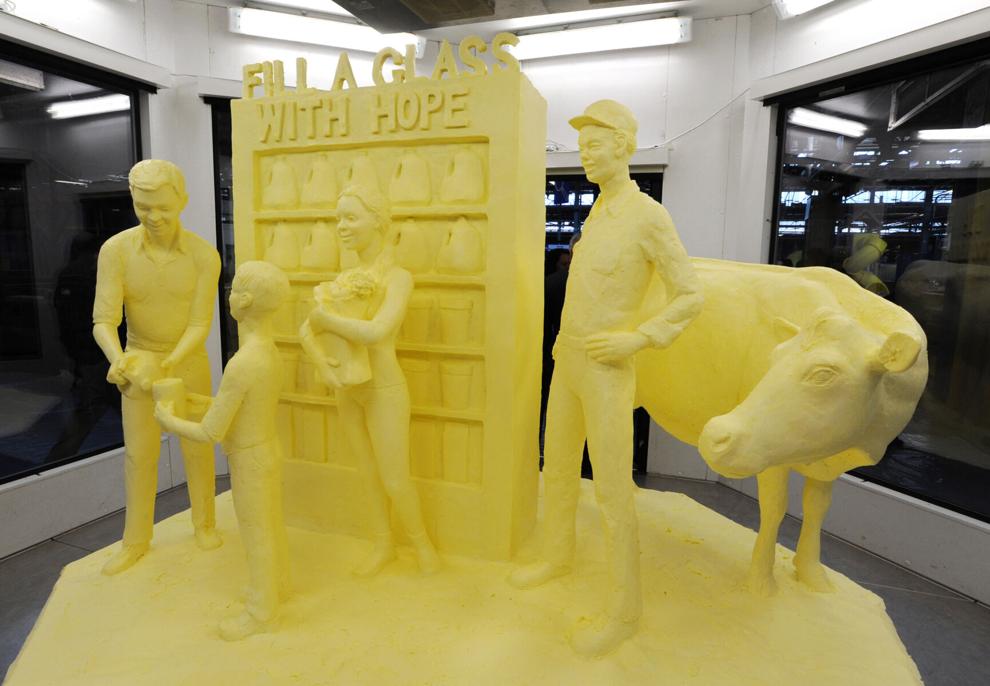 Farm Show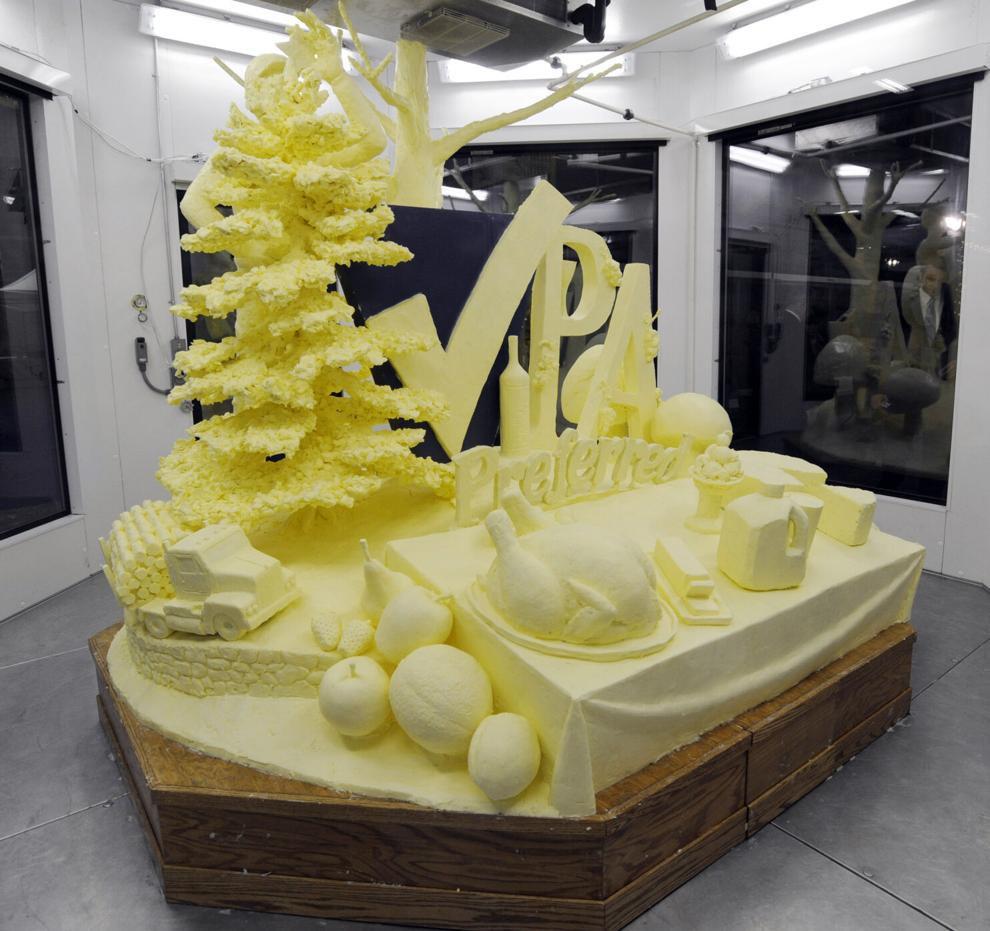 BUTTER SCULPTURE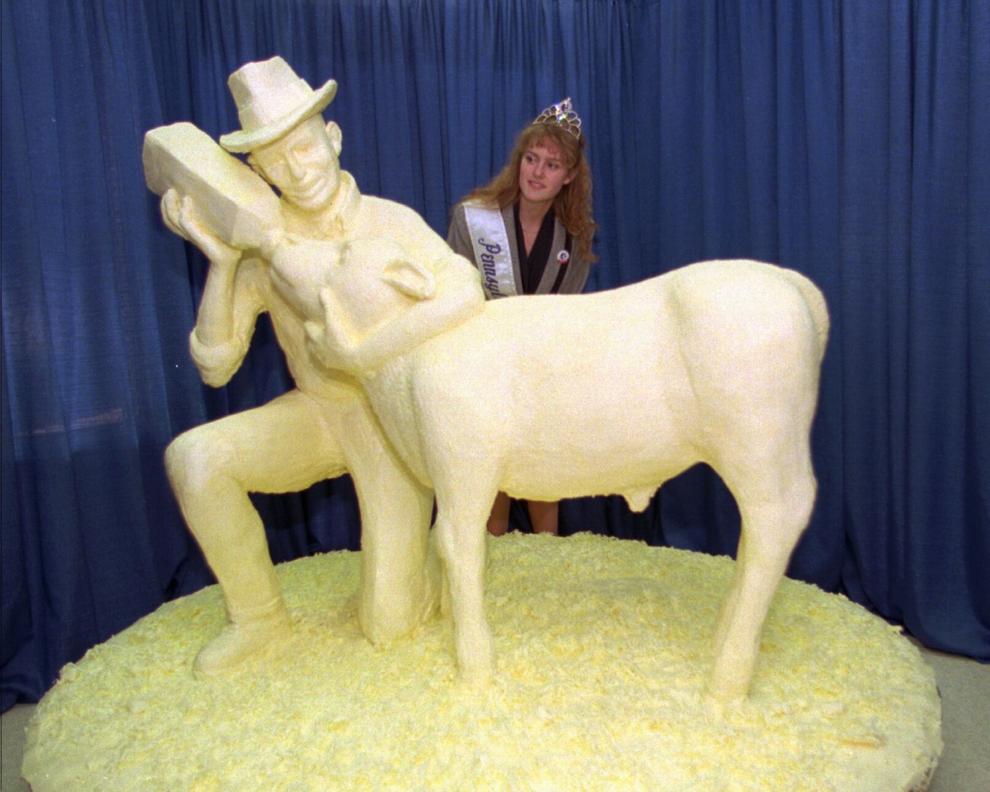 100Th Pennsylvania Farm Show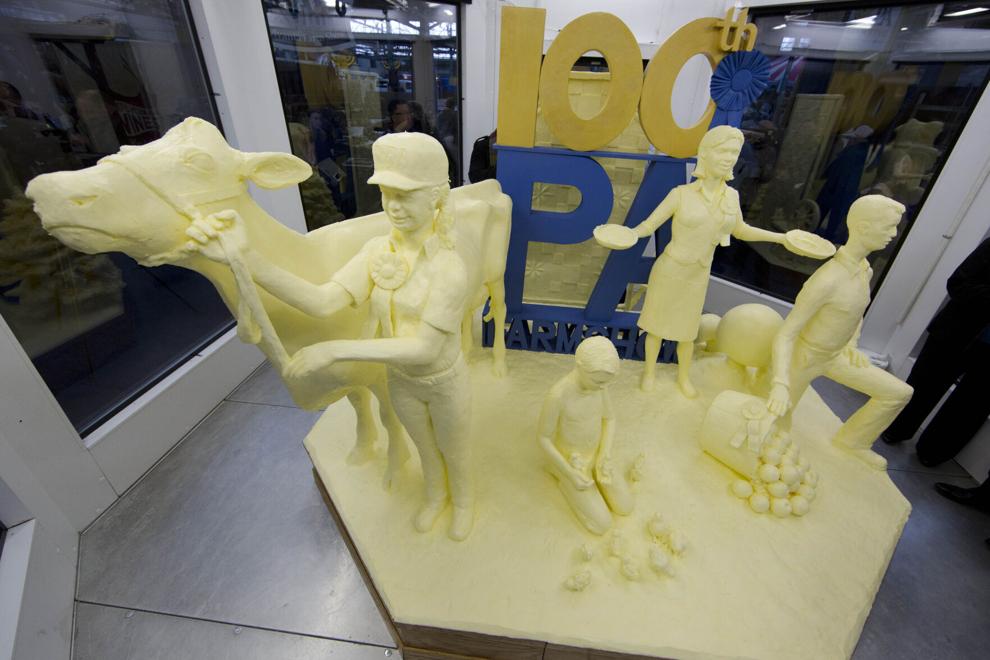 100Th Pennsylvania Farm Show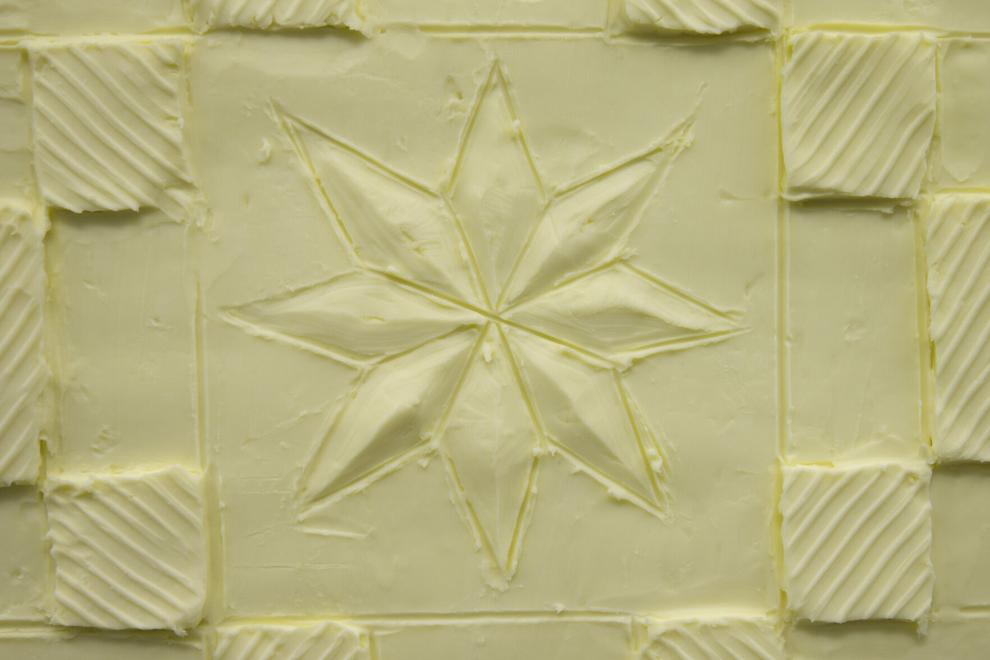 100Th Pennsylvania Farm Show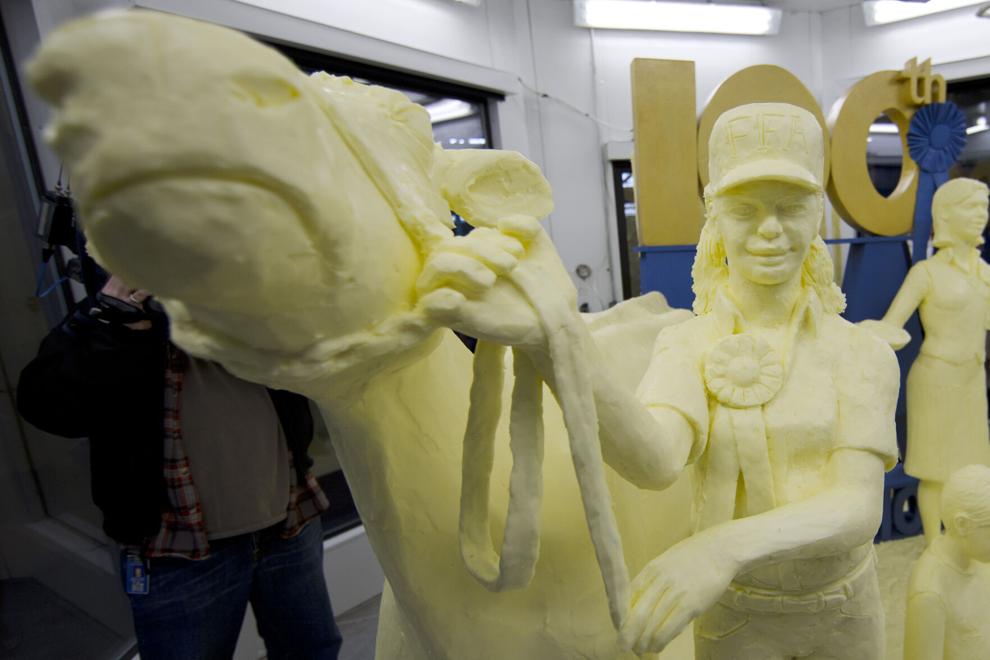 Butter Sculpture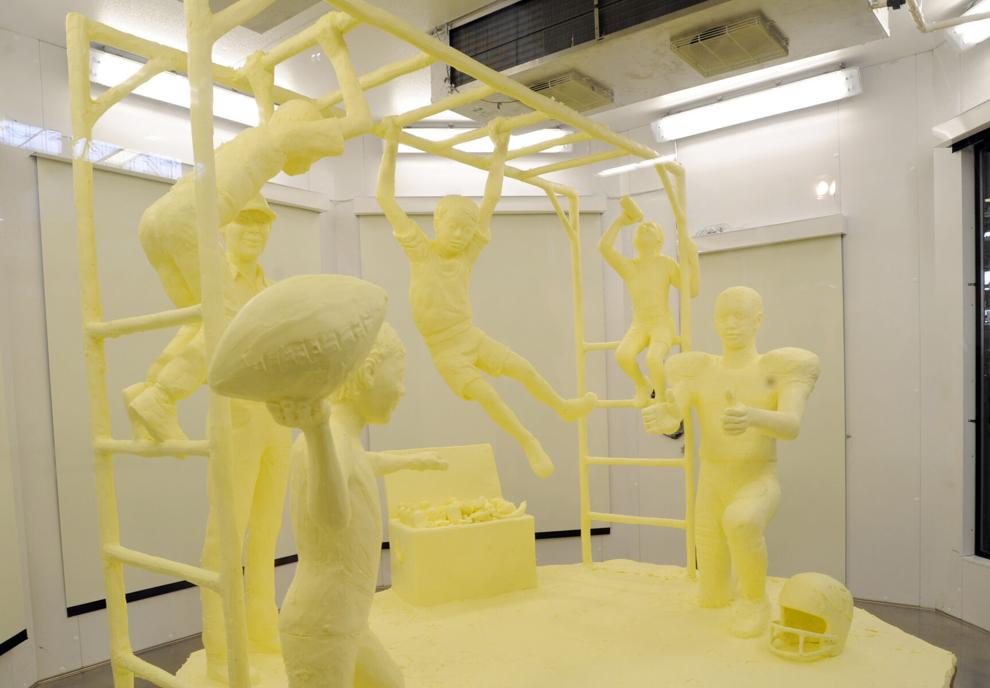 Farm Show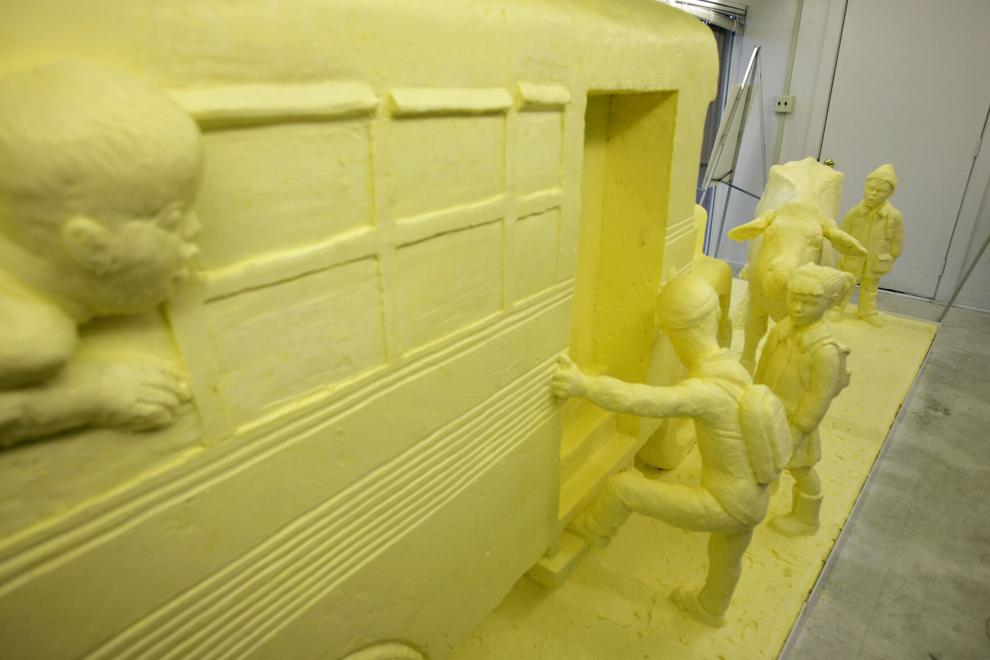 Farm Show Butter Sculpture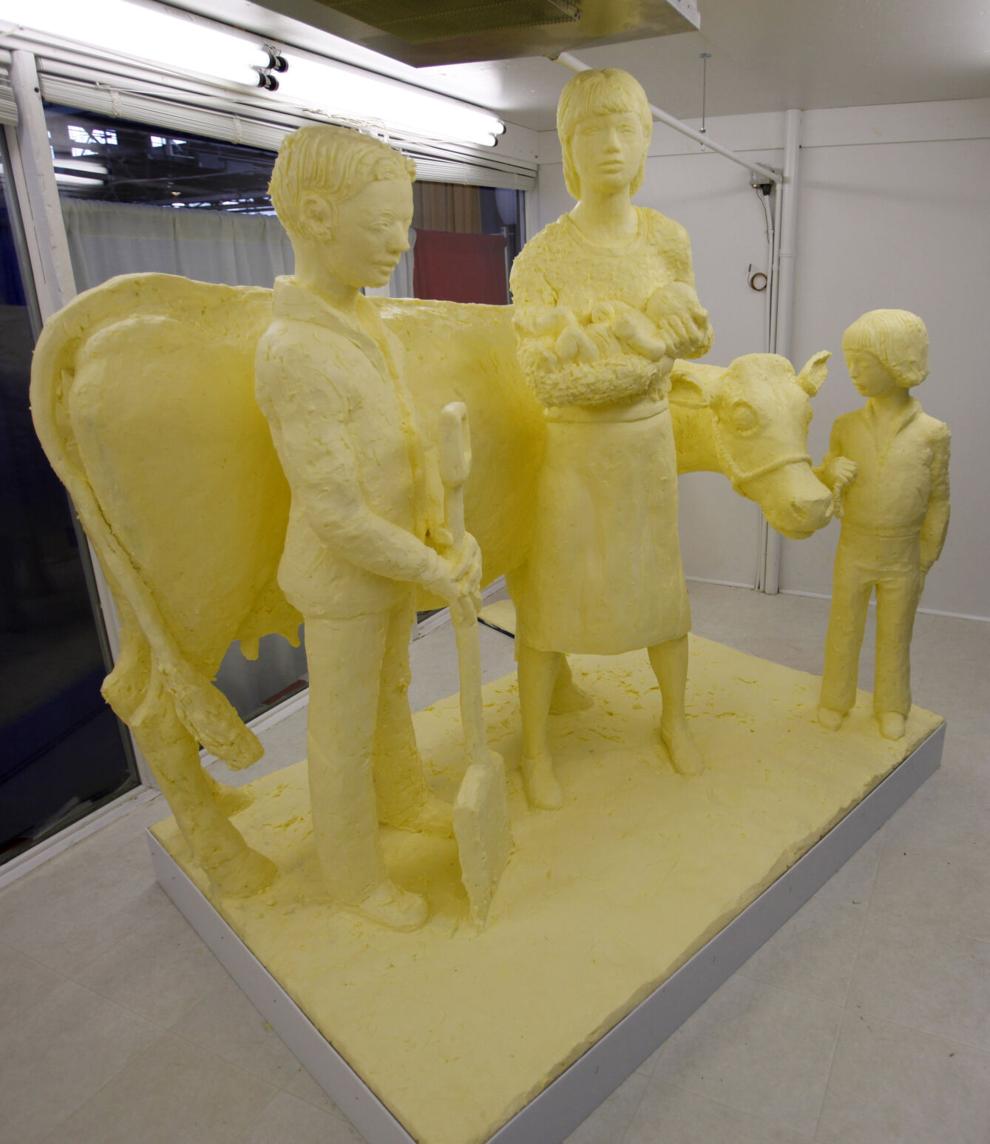 PELTON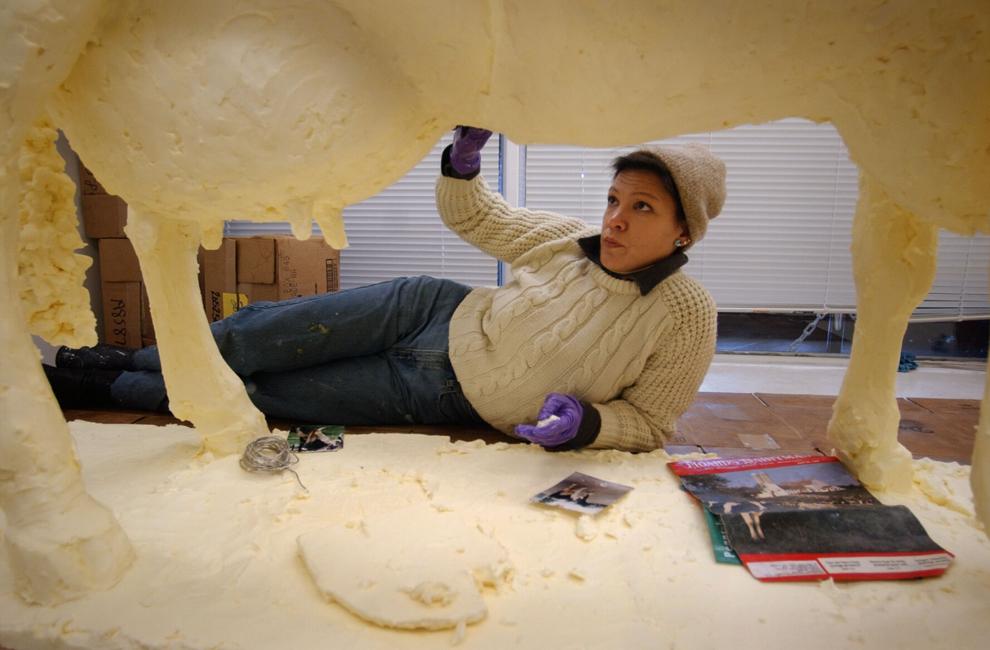 Iowa State Fair