The nonprofit organization, founded in Omaha four years ago by a woman who did computer work while in the military, now is in 11 states and 14 cities and has worked with 50,000 people.
Last year, it held a family board game night at the Mastercraft Building and raised $12,000.
This year, in an ironic turn considering the nature of its work, Smart Gen refocused the event on trivia and is taking it to the Internet on July 30.
"There will be a little education thrown in, (such as) how to be safe on your Snapchat," said founder and Chief Executive Officer Amie Konwinski. "It will be fun."
Smart Gen is one of many nonprofits in greater Omaha and across the country turning to virtual fundraisers as they face budget deficits because of the coronavirus. Several already have been held locally, and more are on the way.
And development professionals, volunteers and agency directors think they may forever alter some aspects of the traditional benefit dinner.
Some virtual events follow the usual format for in-person fundraisers, with a speaker, a program and an auction — minus the cocktail and dinner hour. Others feature some innovation, such as delivering meals for guests to enjoy as they sign on to Zoom or Facebook Live in their living rooms.
Online galas have their drawbacks.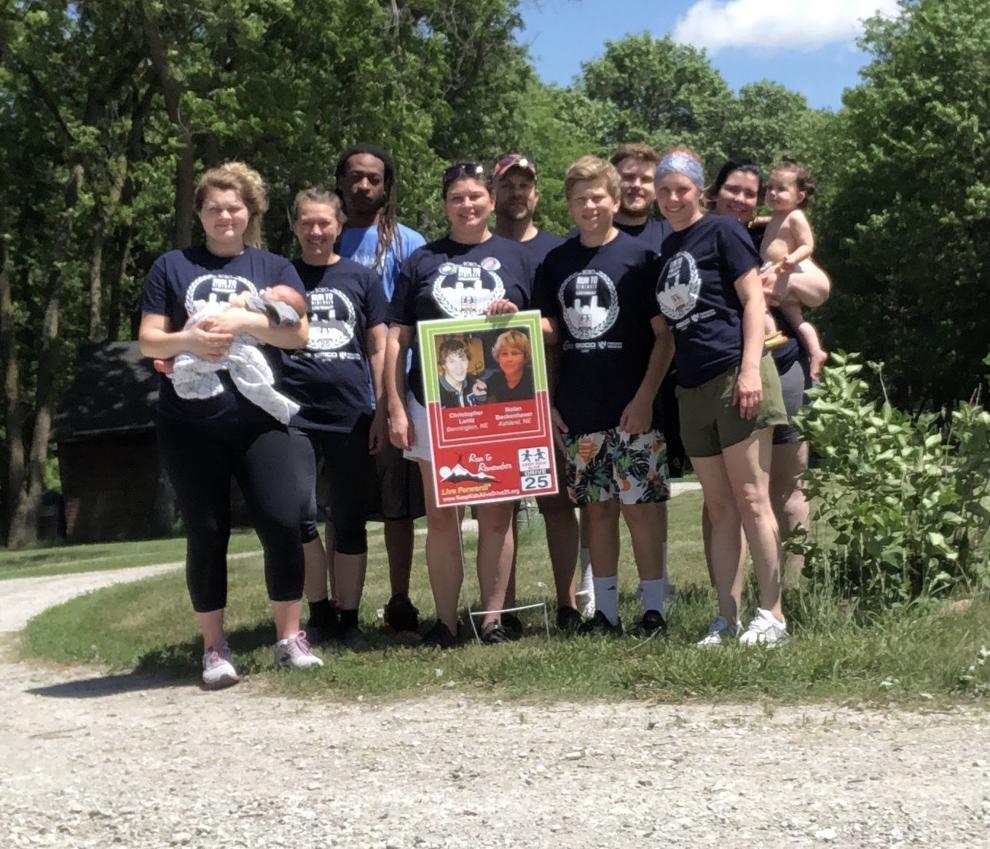 Many don't charge the substantial ticket price they do for live events, which lowers potential profits. Participation generally is down. And people miss the fellowship and networking that occurs when they gather for a cause.
They also have their advantages.
For one, people can participate from anywhere in the world. Creighton Prep alumni across the country signed on to the virtual BASH fundraiser this spring and the event was "hugely successful," said Omahan Tammy Blossom, who was on the planning committee.
The live auction, which raises thousands of dollars, was especially gratifying, she said.
"We were as successful online as we were when there was an auctioneer and people bid (in person)," said Blossom, a former fundraising professional who now volunteers with a variety of Omaha nonprofits.
The events also don't require renting a hotel ballroom, hiring a band or purchasing expensive and elaborate decorations, allowing charities to devote more money to activities that directly help beneficiaries.
Event planners say running Internet fundraisers has shown them how to incorporate an online component when live benefits return, perhaps with a significant impact on visibility and the bottom line.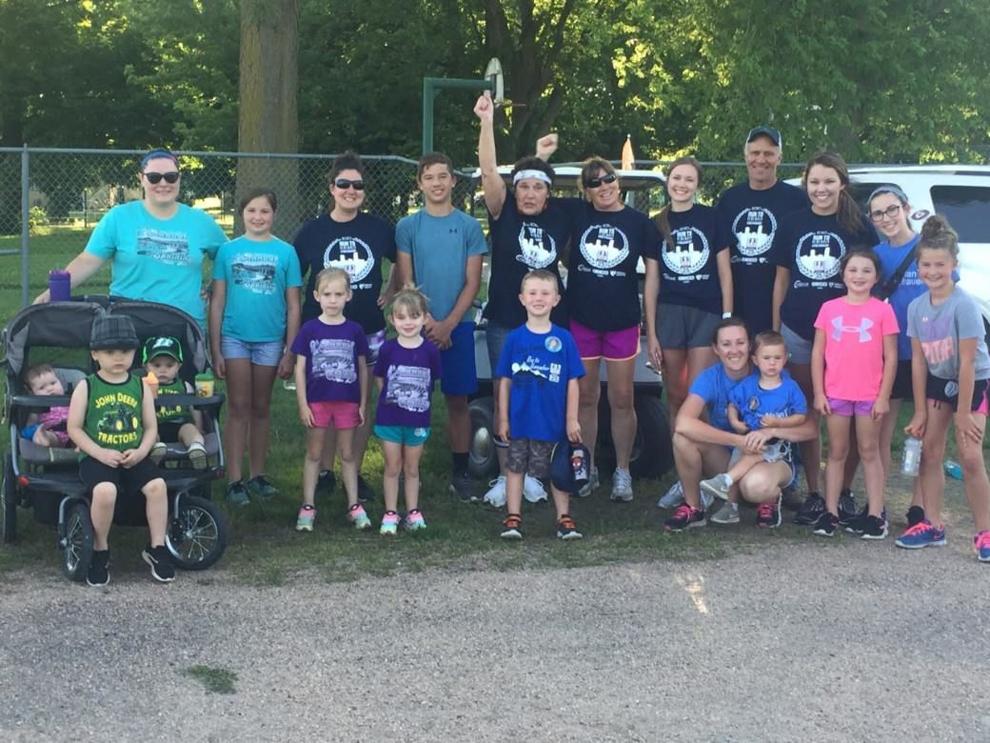 Live Forward raises money for Keep Kids Alive Drive 25, a nonprofit that educates motorists, pedestrians and cyclists about road safety. The walk and run is usually held at Skutt High School. Families form teams that honor loved ones killed in motor-vehicle accidents.
Founder and Executive Director Tom Everson was disappointed that coronavirus forced the event online earlier this year.
Teams have creative names and touching memorial displays about the people for whom they're running. They also have an opportunity to bond with others in similar circumstances.
This year, people ran on tracks or trails wherever they were and came up with ways to bond from a distance.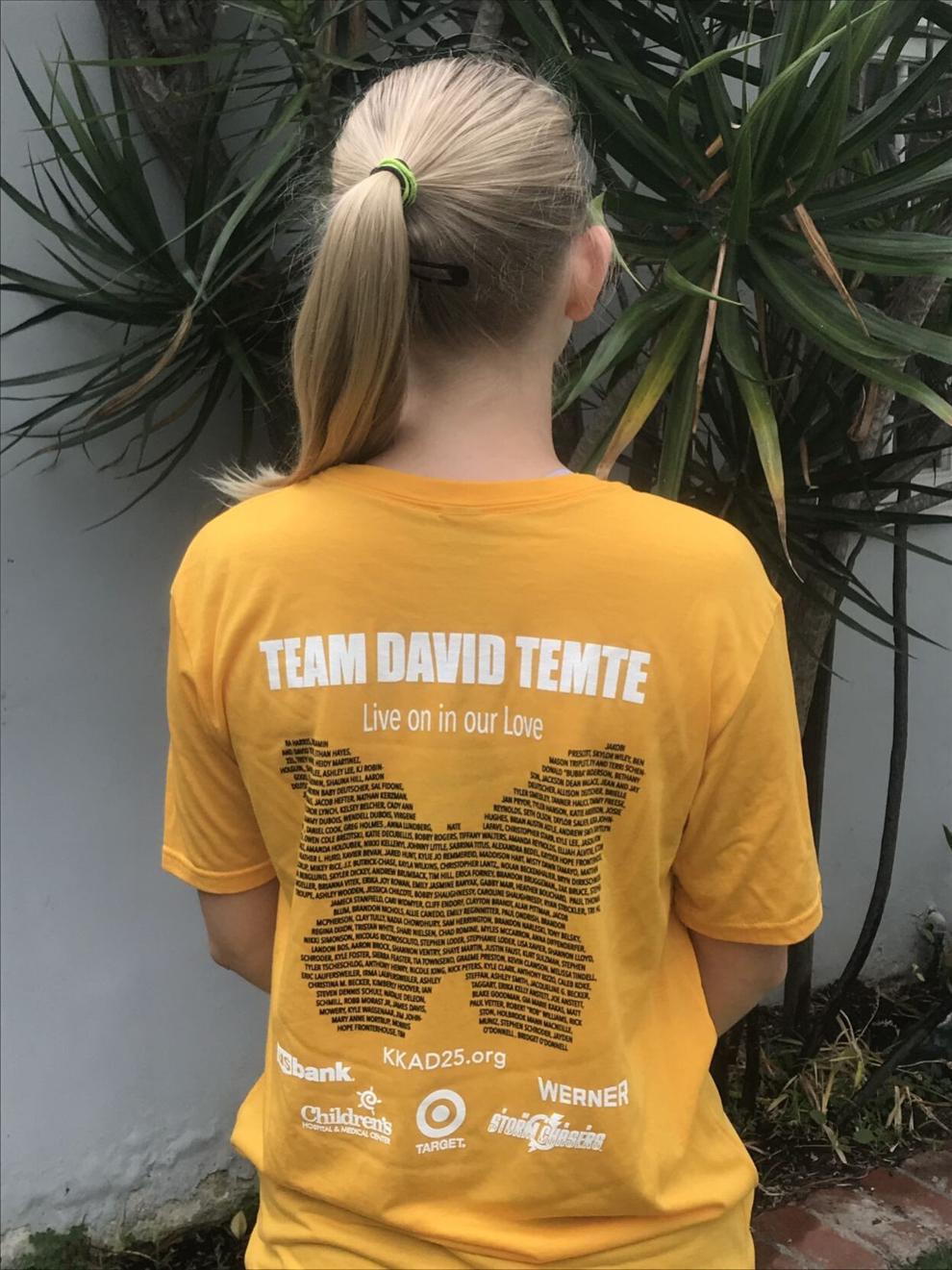 The cross-country team from Dordt College in Sioux Center, Iowa, for instance, participated in various locales to honor a deceased teammate after school was closed because of the pandemic. That spread the word about Everson's nonprofit, which works with clients nationally in California, Colorado, South Dakota and Minnesota.
Team photos, slogans and an awards ceremony were online.
"A slogan one team came up with was, 'One heart, 6 feet apart,' " Everson said.
Up to 600 people have formed teams in person in previous years, and the online run drew 200. It also raised less money. But Everson has no regrets.
"I think most people were happy that we didn't have to cancel," he said. "And there are opportunities in the future for connected teams all around the country when we gather again."
Valerie Schramm had to turn on a dime to convert the Memorial Day Run at Boys Town to a virtual event. Now she plans to retain the online run when the live version returns to campus.
"We opened it up to the entire world," she said. "Thirty-three states participated. You could run on the beach, run on a mountain, wherever you were. Our victory this year was increased awareness."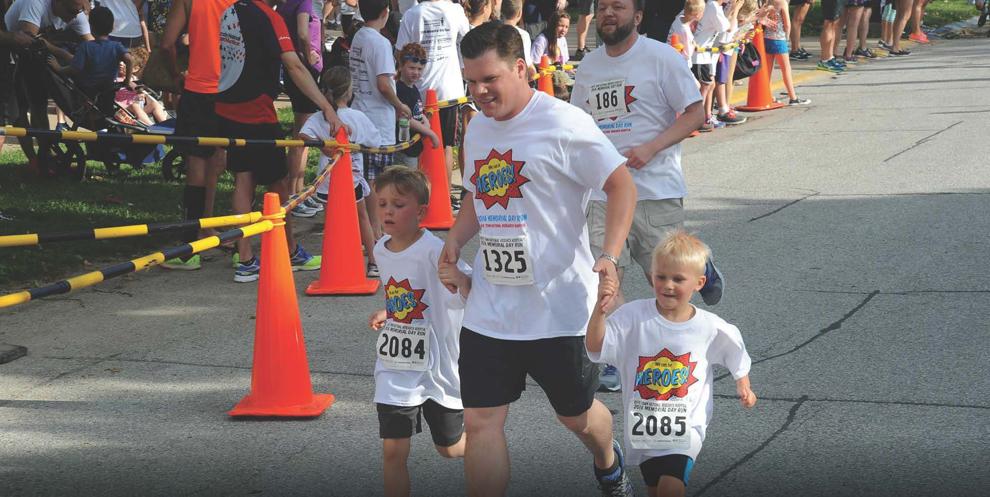 Even so, the run raised $50,000, down from $70,000 last year. Schramm said that was more due to the loss of a sponsor than coronavirus. Money raised usually goes to Boys Town as a whole, but this year it was earmarked for the mental health hotline, virtual health care and in-home consultants available to families 24 hours a day because of the pandemic.
Virtual fundraisers on the horizon include the Archbishop's Dinner for Education, the Children's Scholarship Fund Chance Luncheon and the Open Door Mission's Love Your Neighbor Gala. Each usually draws several hundred people to large ballrooms across the city.
Blossom said online fundraisers have changed planning committees as well. There's always a decorating committee for the archbishop's dinner, for example, and that's not necessary this year. Instead, members of that group probably will deliver dinner or favors to people who agree to host small in-home watch parties.
Providing dinner, lunch or snacks is a trend, she said. For a recent Essential Pregnancy Services virtual brunch, agency staffers delivered Wheatfield's treats to volunteers as a thank-you.
And people who bought tickets to the Omaha Symphony Guild's Table Art fundraiser this month could pick up lunch from a drive-through at Happy Hollow Country Club, site of the canceled live event. The idea was to eat lunch at home while watching an online presentation about Waterford crystal.
Without a doubt, coronavirus did a number on fundraisers, but nonprofit leaders and volunteers are adamant that it won't kill them.
"People are naturally social creatures, so we won't do away with events once all the restrictions are lifted," said Blossom, the community volunteer.
But, she said, the pandemic provides the perfect opportunity to analyze all the costs implicit in a large live fundraiser. Thousands of dollars go into decorations, food, audio-visual equipment and printed programs.
"Maybe some of that stuff isn't necessary," she said. "My hope is that we eliminate some of those costs and more money goes to the bottom line."
No matter how they might look, however, you shouldn't expect large galas to return anytime soon. Blossom said she thinks agencies will exercise extreme caution over the next year. Leaders must remain nimble and consider several contingencies.
"This is the conversation I am hearing on every board and every group I'm working with: They don't want to be the first big group to convene, and then two weeks later something happens," she said. "Nobody wants to be the cause of somebody getting sick."
---
Our best staff images from July 2020