Erin McCarthy grew up around bowling.
As a toddler, she would roll the ball down the lanes after her parents' bowling league.
When she was a little older, McCarthy joined junior youth leagues and grew to love the sport. She later joined the bowling team at Millard North High School and attended the University of Nebraska-Lincoln and Midland University on bowling scholarships.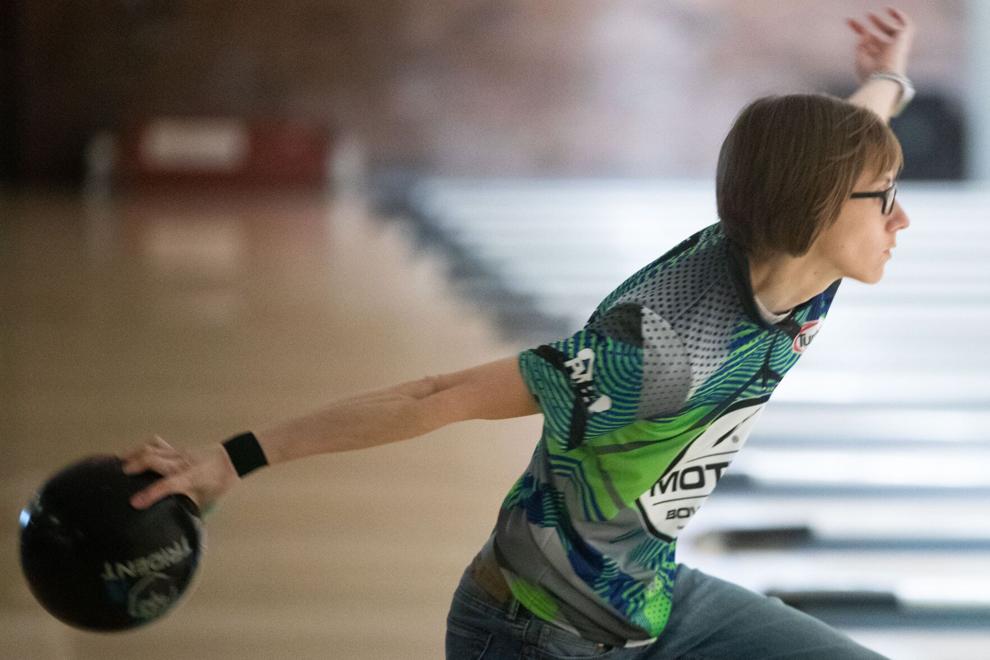 The 30-year-old Omaha woman now is part of the Professional Women's Bowling Association, which she joined in 2015. McCarthy nabbed her first title in 2018.
But her bowling career rolled to a stop last year because of the coronavirus pandemic.
"I realized how much I actually needed bowling, traveling and the friendships that I have from that," McCarthy said. "It was just taken, and you don't realize what you have until it's gone."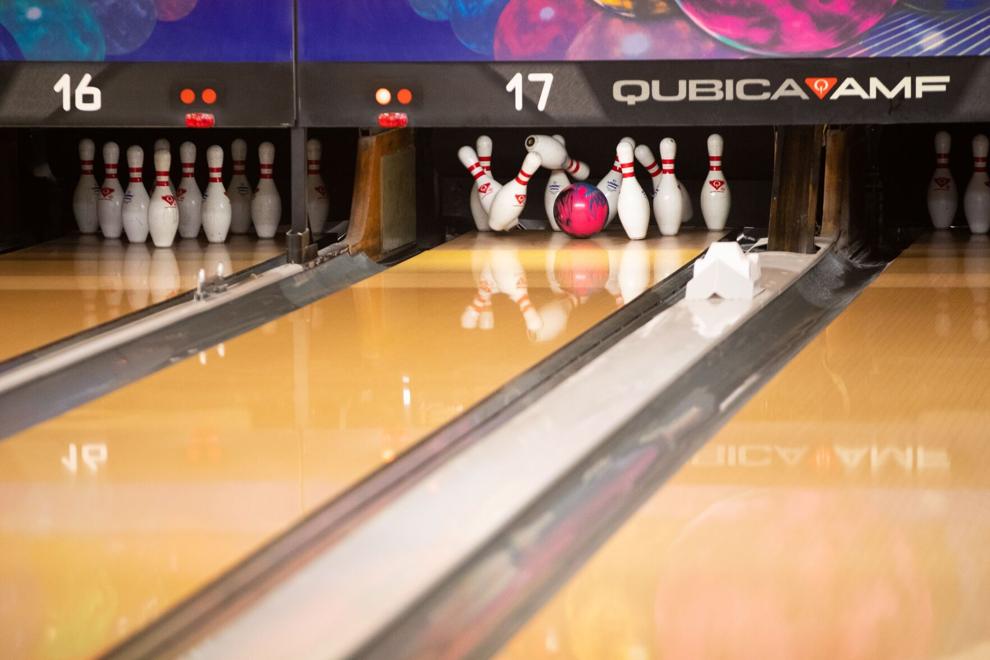 With bowling on hold, McCarthy's full-time work schedule ramped up. A nurse at Methodist Hospital and the Nebraska Medical Center, McCarthy ended up working in designated COVID units.
McCarthy and her colleagues adapted to the changes, such as donning full personal protective equipment every shift. No visitors meant staff coordinated phone and video chats with patients.
"You're kind of the only connection between patient and family," she said. "Some days were harder than others."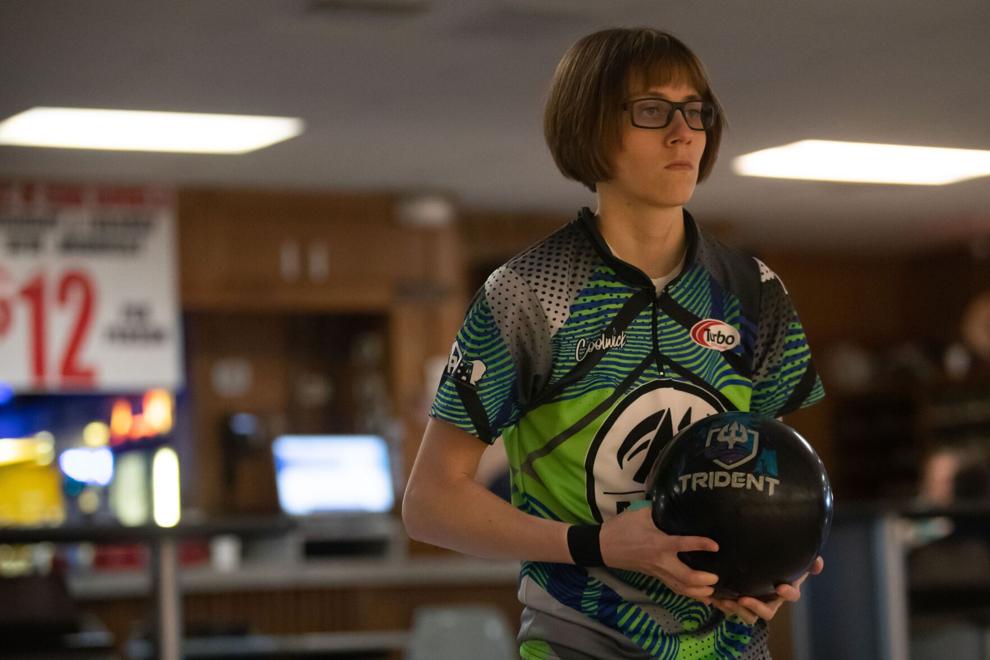 Her fiancée, Megan Myers, also is a nurse who worked in a COVID unit. It was hard to avoid talk of the pandemic at home.
"There was really no break," McCarthy said. "It was a constant topic of conversation. It was hard to leave work at work. You turn on the TV, and there it is. You flip on the computer, there it was."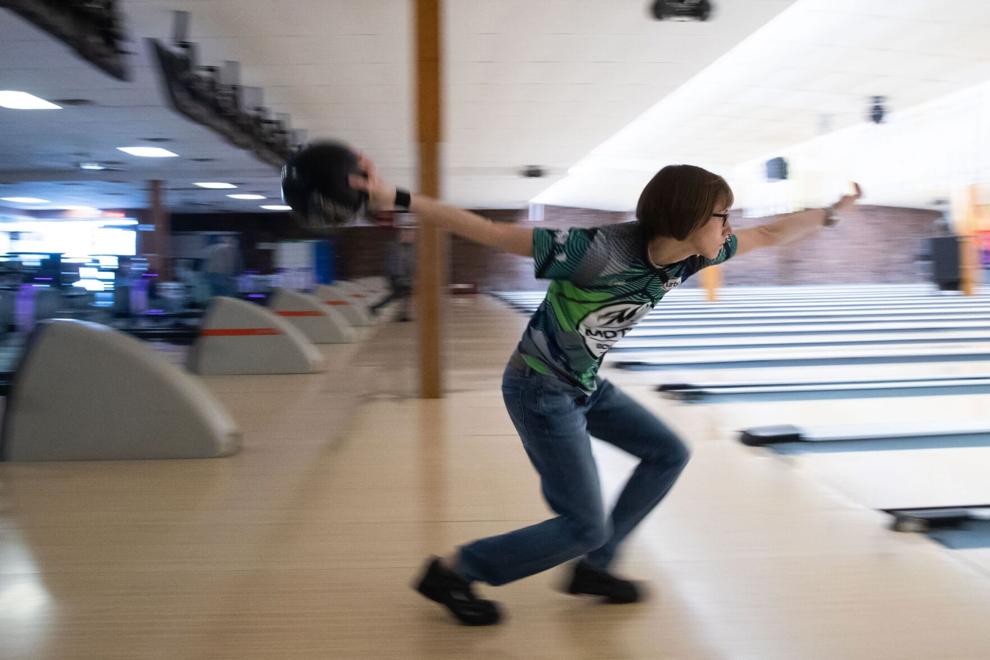 But McCarthy said she was able to decompress with the couple's friends and her co-workers. And now, after almost 500 days away from tournament bowling, McCarthy is back.
She competed in her first post-lockdown tournament in late January. McCarthy and other bowlers were put in a bubble. They underwent multiple COVID tests and weren't able to socialize off the lanes.
Bowling association members must have an average score of 190 or higher. McCarthy's average is between 220 and 230. At tournaments, they're required to go through a series of qualifying rounds.
In a typical year, McCarthy said, she travels at least 30 times. She typically works Monday through Wednesday, then hops on a plane on Thursday for a weekend of competition.
At home, McCarthy squeezes in practice sessions whenever she has time, even if it's just 30 to 40 minutes at the lanes. She often winds up practicing at The Mark, a bowling and gaming center in Elkhorn, and at Western Bowl or Mockingbird Lanes.
A year without bowling helped McCarthy to realize how grateful she is for both bowling and her job as a nurse. Some of the same qualities that help her as a nurse have come in handy at the bowling alley, too.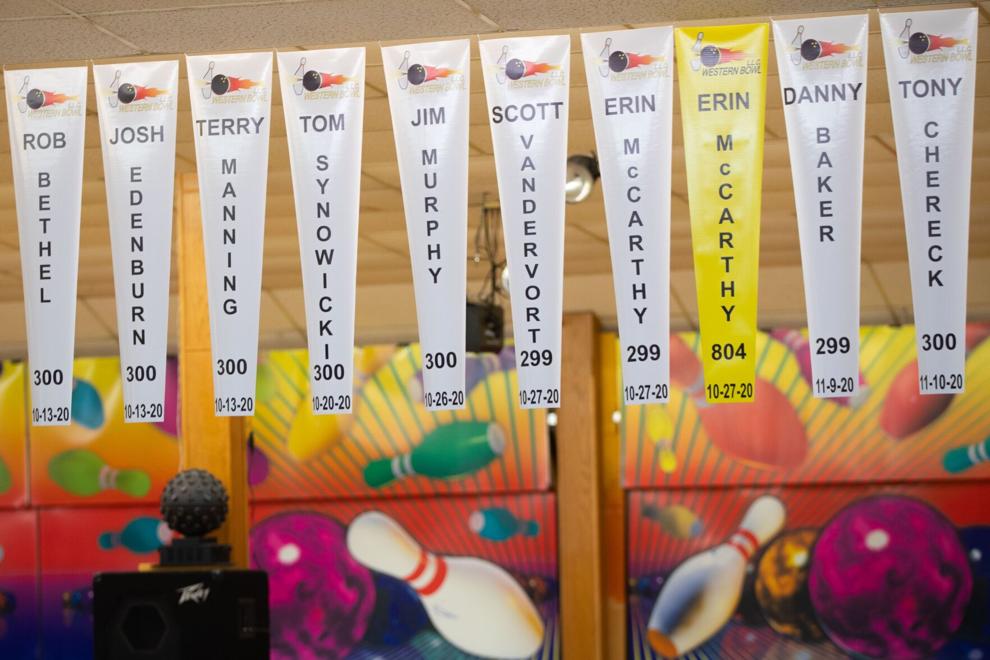 "Stay calm. Stay in the moment," McCarthy said. "Don't make rash decisions. You have to be mellow throughout the process."
---
A roundup of inspirational stories from Midlanders with heart