Adi Pour, Douglas County's health director, told the county's Board of Health on Wednesday that she plans to retire at the end of June.
Pour has been front and center in the local fight against COVID-19, the disease caused by the novel coronavirus. Supporters admire her for her ability to handle the challenges posed by trying to contain the outbreak and for how she has addressed measles outbreaks, sexually transmitted diseases, obesity and health disparities over her time in the job.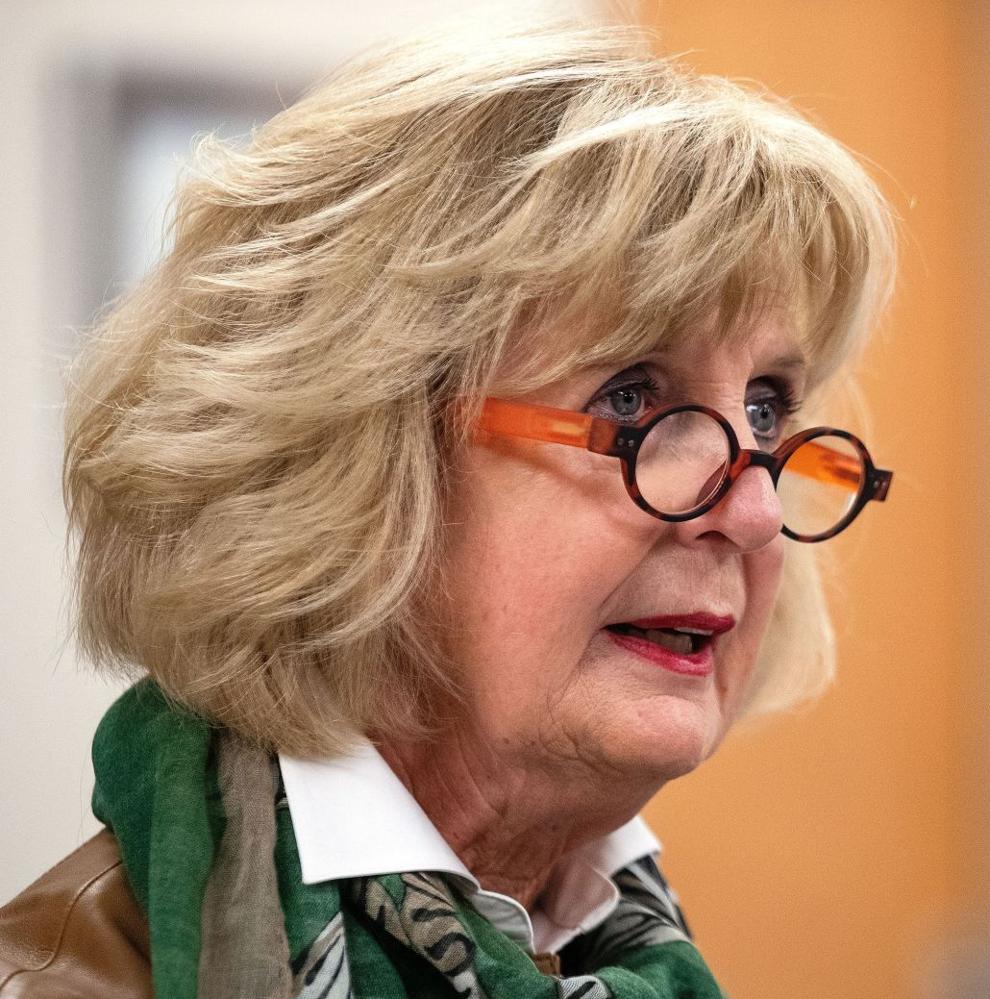 Pour, who's 69, said she has been thinking about the right time to step down — the right time for the community, the health department and her family, including her husband, who she said has been "a rock" without whom she could not have gotten through the past year.
She finally decided the time is right.
"The department is strong," she said. "The last year has tested all of us."
By the time Pour steps down, the majority of the community will have been vaccinated for COVID-19, although that work will continue into the fall.
And Pour, who has served in her position for 18 years, will turn 70 in July.
"All of it together, this was the right time," she said.
Chris Rodgers, president of the health board, said it's never a good time to lose a leader of such quality. But he said Pour chose a time when there is light at the end of the pandemic tunnel. In addition, he said, Pour will leave the department in a "great state" to do what it needs to do.
Rodgers said Pour has compassion for people in the community and has heard the call for equity and fairness. And she has the gravitas to be in the room with medical school leaders and members of the business community.
"She had a lot of integrity to draw on," Rodgers said.
Omaha Mayor Jean Stothert said Pour has become a mentor, partner and friend as the two have worked together to navigate the unfamiliar threat of COVID-19.
"Dr. Pour has guided us through the most significant public health crisis in our lifetime with medical expertise and compassion, always putting the health and safety of our community first," Stothert said in a statement.
She also thanked Pour for her nearly 20 years of service to the citizens of the community.
Rodgers said the health director position, with the pandemic, has risen to the level of importance of a police chief or school superintendent. The board's new job description, he said, requires that the next health director, like Pour, have a doctorate and will support meeting the board's goals regarding social determinants of health and pandemic preparedness.
The health board will launch a national search for Pour's successor next week. A nine-member search committee, made up of health board members and community leaders from the health and education sectors, will select up to four finalists. The finalists will be introduced to the public during two community forums. The new director must be approved by the health board and the Douglas County Board, and state officials also must sign off.
Rodgers said he is not concerned that the position will fail to draw candidates. Public health officials have faced criticism and even threats during the pandemic.
Pour has acknowledged that it was tough to make some of the decisions she was called on to make early in the pandemic. She issued directed health measures that, among other things, limited gatherings to 10 people and closed bars in Douglas County before St. Patrick's Day in 2020, when Omaha still had few recorded cases of the coronavirus. Restaurants had to shut down sit-down dining. And when it was unclear whether Omaha police could enforce the limits, Pour made it clear that they could break up crowds and issue citations.
But she said her responsibility was to protect the community's health.
People flooded her office with calls — some crying, some angry — about the effect of the restrictions on their businesses and livelihoods.
A former TV meteorologist, Ronald G. Penzkowski, 58, was sentenced in October to two years of probation for threatening to slit Pour's throat.
Penzkowski, who went by the name Ron Gerard, sent 15 to 30 threatening emails to Pour after she had put in place public health measures and recommendations to stay home during the coronavirus outbreak.
Penzkowski initially was charged with terroristic threats, a felony. In a plea bargain, he pleaded no contest to two counts of third-degree assault and one count of stalking, all misdemeanors.
The Douglas County Health Department's year-round work includes inspecting restaurants and swimming pools, enforcing ordinances against garbage piles in people's yards, as well as promoting healthy living and combating disease outbreaks.
Pour and the Douglas County Health Department act under authority given to county health directors by state law and county and city codes to battle an epidemic.
Rodgers said he thinks the community in general has supported public health. Locally, both Creighton University and the University of Nebraska Medical Center offer public health degrees.
"I'm confident we'll get a good class of candidates," he said.
Pour said the position would be a "dream job" for a younger person.
She agreed that public health's profile has risen, and there is a recognition at the federal and state levels that it is important.
"A public health emergency is only a plane ride away," she said. "And if we don't have the structure together to really rise up and help the community to go through, I think we do (it) a disservice."
Pour is a native of Switzerland who came to Omaha in 1971.
She worked in a laboratory at the Eppley Institute for Cancer Research and earned a second bachelor's degree from the University of Nebraska at Omaha. She then earned master's and doctoral degrees in toxicology from the University of Nebraska Medical Center.
The Douglas County Board hired Pour in 2002. At the time, Pour was administrator of the Epidemiology, Toxicology and Vector Surveillance Section of the State Department of Health and Human Services. She also was the state toxicologist, a position she had held since 1989.
Pour said she does not plan to cruise through the last months of her tenure.
"I expect to work every day," she said, "as I have so far during the pandemic."
World-Herald Staff Writer Kevin Cole contributed to this report.
---
Our best Omaha staff photos of March 2021