Robert Brady of Bellevue went to the Henry Doorly Zoo and Aquarium on Wednesday, but he wasn't there to see the animals.
Brady said he recently moved in with his niece, her fiancé and his great-nephew. He said he wanted to get the COVID-19 vaccine to protect them.
"That was the main, main reason," he said. "I don't want to get him (his great-nephew) sick. I thought this was the perfect opportunity. I can take Wednesday off ... the zoo is right up the street, practically."
Brady's great-nephew is 10 years old, so he's too young to get vaccinated. Brady's niece is fully vaccinated and her fiancé has received his first shot.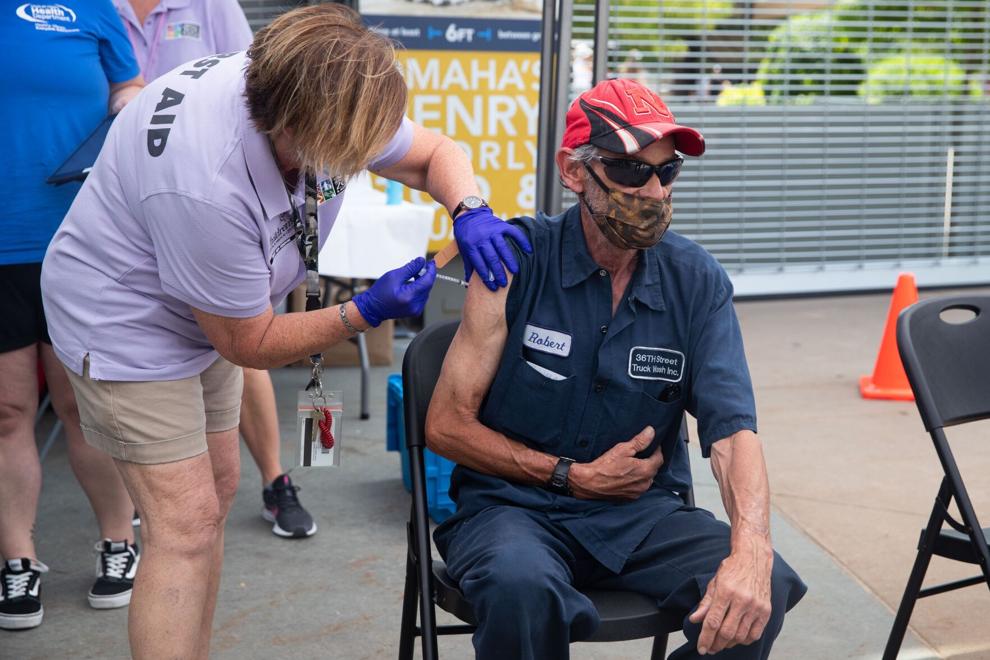 The zoo partnered with the Douglas County Health Department and Children's Hospital & Medical Center to put on a vaccine clinic at the zoo. Everyone age 12 and older could walk up to the main entrance, where the main clinic was set up, and get the Pfizer vaccine.
Youths 12 to 18 needed to be accompanied by a parent or guardian.
Those who received their shots at the zoo clinic could choose from among a handful of incentives, including a ticket to Stingray Beach; a round-trip ticket on the train, tram or Skyfari; or one ride on the carousel.
Leah Casanave, supervisor of STD prevention and control for the Douglas County Health Department, said that in hosting clinics at the zoo, health officials are hoping to draw a younger crowd.
"That's why we specifically brought Pfizer with us today," she said, "so that we could provide that vaccine to those 12 and up."
Randy Lynn Becker, a pediatric registered nurse at Children's, said she volunteered to help staff the clinic and was excited to see younger children get their shots.
"We've seen handfuls of them today. I hope we see more. We'll be here again next week to do the same thing," she said. "It (COVID-19) still affects kids — they can get multisystem inflammatory disorder. We've seen it at Children's quite a bit. So that's just another reason to get the vaccine."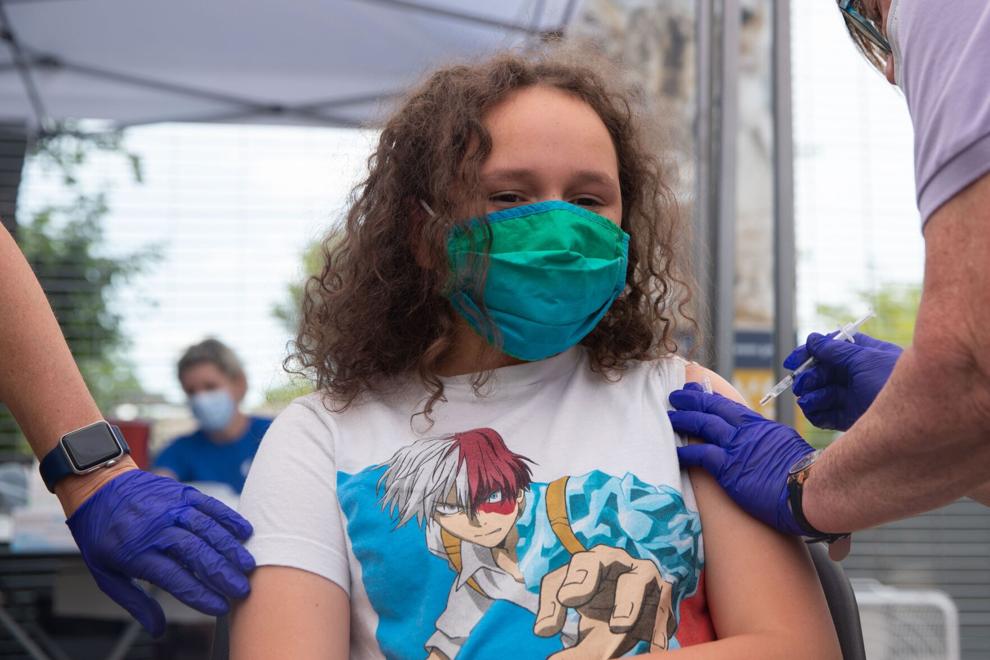 Willow Barrett, 13, and her mother, Brittany, came to the zoo so Willow could get her second shot. Brittany already has been fully vaccinated.
Willow said her first vaccine shot went well and she was excited about getting her second one.
Her mom said that the convenience of getting the shot at the zoo influenced her decision to bring her daughter to the clinic.
"My grandma told me it was going to be here, and I had time today," Brittany said.
Craig Jacobs, the zoo's director of human resources and safety and security, said that the zoo's partnership with Children's goes back 25 years, with nurses from Children's providing first aid at the zoo.
"We certainly want to be supportive of the community efforts such as this, so we thought this would be a good location for them to come to," he said.
The health department also partnered with the zoo in the winter to host a vaccine clinic for health care workers.
With zoo attendance beginning to get back to pre-pandemic levels and thousands of people coming to the zoo each day, the location of the clinic was in a high-traffic area.
Casanave said health officials' goal is to go where the people are and host pop-up clinics to provide easy access for unvaccinated individuals.
"We have just been working to try and get these mobile clinics and find wherever we can to get large groups of people and get them vaccinated or educate them on what the vaccine is," she said.
Dr. Anne O'Keefe, senior epidemiologist with Douglas County Health Department, said about 45% of Douglas County residents are fully vaccinated and about 65% of residents age 16 and older have received at least one dose.
"President Biden's goal for July Fourth is 70% of adults to have one vaccine," O'Keefe said, "so Douglas County is getting close."
Other temporary community vaccination clinics are planned and can be found on the health department's website. The zoo will host another clinic on June 16 from 1 p.m. to 4 p.m.
Brady said he was ready to get his vaccine shot.
"It's time. Past time, basically," he said. "I just kind of almost was waiting for the lines to go down or something. I walk up here and bam, bam. You can't beat that.
"I'm happy, just happy," he said. "I'm glad to have the protection now."
---