LINCOLN — While adults whined and gnashed their teeth over Lincoln's 14.5-inch snowfall last week, Max Perry played outside until his mother made him come in for fear of frostbite.
Those were good days for this snow-loving, book-writing, Candy Crush-crushing 11-year-old.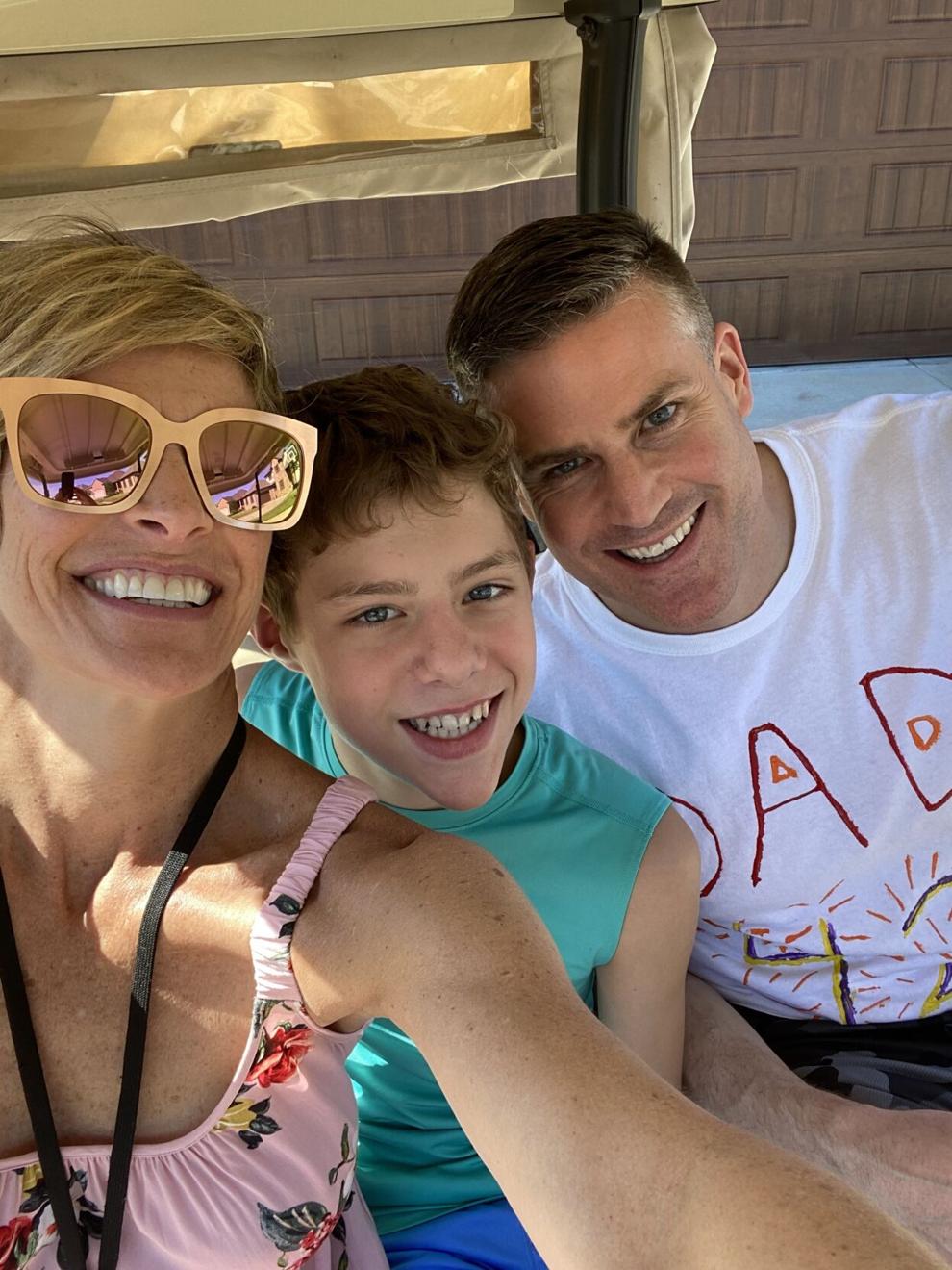 Max has had plenty of bad days over the past six years. That's how long it took to find medications that would control his seizure disorder without causing unbearable side effects, said his mother, Nikki Perry.
"We tried 12 different medications," she said. "It got to the point where he could just barely function. We finally found the right cocktail of medications that stabilize Max's seizures enough."
But Perry believes that her son's journey could have been shorter and easier if Nebraska set limits on an insurance practice known as step therapy. That's why she's advocating for Legislative Bill 337, introduced by State Sen. Mark Kolterman of Seward. A public hearing on the bill is set for 9:30 a.m. Monday before the Banking, Commerce and Insurance Committee.
Step therapy, sometimes known as "fail first," requires patients to try less expensive medications before they can receive coverage for drugs that cost more. Insurers use the practice to control their costs and keep premiums lower.
Typically, the companies have some type of process for patients and doctors to follow to receive approval for the more expensive medications.
Perry said she and her husband, Mitch Perry, encountered step therapy requirements repeatedly in their quest to help Max.
The first medication his doctor prescribed was a brand-name drug. The insurance company insisted that he use a generic version instead, his mother said. But the generic caused the then-5-year-old to have mood swings, nausea, vomiting and diarrhea.
The family had similar experiences with other drugs that doctors prescribed. Over and over, insurance companies wanted Max to use a cheaper version, and sometimes different formulations of a medication, such as liquids, pills and powders.
Some of the substitute medications had debilitating side effects, such as causing him to hurt himself; making him sensitive to light, sound and smell; or resulting in appetite changes and dizziness.
Each time, the Perrys had to decide how long to stick it out before asking the doctor to go through the process of receiving approval for the originally prescribed medication. The process typically requires a lot of time and paperwork, so it can be a burden on health care practices.
"How long do you let your child vomit before you call the doctor and say, this is not working?" she asked. "I feel very bad for patients who don't have advocates."
Under LB 337, health insurers and utilization review organizations would have to provide a clear process for health care providers to request an override of the step therapy requirements.
The bill spells out situations in which an override must be approved, including cases in which a patient has already used the drug preferred by the insurance company and it didn't work or caused serious side effects, and cases in which a patient is receiving good outcomes from the drug prescribed by the doctor.
Finally, LB 337 also sets time limits for insurers to approve or deny a request and requires them to provide information about appeal options.
Kolterman said he introduced the measure at the request of Nebraskans for Step Therapy Reform, a coalition of almost 50 health organizations. Many advocate for people with specific health problems, such as cancer, psoriasis, epilepsy, arthritis, asthma and lupus. Others represent health care providers.
The retired insurance agent said he has been through step therapy himself. He said he did not have problems with the cheaper medication but prefers to work with his doctor, rather than an insurance company, on health concerns.
Kolterman said he began trying to work out issues and opposition before the start of the legislative session. He said he believes that there is agreement on the current form of the bill, which draws from legislation passed in 30 other states.
Blue Cross Blue Shield of Nebraska, the state's largest health insurer, declined to comment on LB 337. Jay McLaren, a lobbyist for Medica of Nebraska, another major insurer, said the company does not have a position on the bill.
Perry said she hopes that the legislation would allow her to focus more of her time on her son, rather than spending her days fighting with insurance companies.
She said Max is doing well on a handful of medications to treat his seizures and related behavior problems. The combination includes the brand-name drug that his doctor wanted to give him at the beginning. The brand-name drug has not caused the severe side effects that the generic did.
"He's now fairly stable, and the insurance company in now pretty much allowing his medications," she said. "It's been a long, hard fight for Max."
---
Meet the current Nebraska state senators