Lindsay Huse said she thinks nothing can happen without trust and good relationships.
With that in mind, her first priority if she is named the next director of the Douglas County Health Department would be to get to know department staff and stakeholders in the community and begin to understand the local public health response to the coronavirus outbreak.
But racism is another issue that Huse, the sole candidate for the post, said she is keen to address.
"If we are not offering a healthy way forward for everyone, then we are never going to be a healthy community," said Huse, currently the state supervisor of public health nursing with the Wyoming Department of Health.
Huse, 42, answered questions posed by members of the Douglas County Board of Health on Wednesday as part of the process of hiring a successor to Adi Pour. Pour, 69, will retire at the end of the month after serving as health director for 18 years.
The health board a year ago adopted a resolution declaring racism a public health crisis in the county. Pour said at the time that addressing the problem will require a big solution addressing the health disparities between White and minority residents and the structural and policy issues that favor one group over another in such areas as education, criminal justice and the economy.
The pandemic is widely acknowledged to have underscored such disparities.
Huse said the next step will be turning such declarations into action.
Huse also acknowledged that the pandemic has exposed some "fault lines" around mental health care and isolation, especially among elderly residents, that may require more attention than has traditionally been the case in public health.
She stressed that her role as health director would be to listen in order to determine residents' needs and to build connections among stakeholders including health systems, schools and others who play roles in affecting health.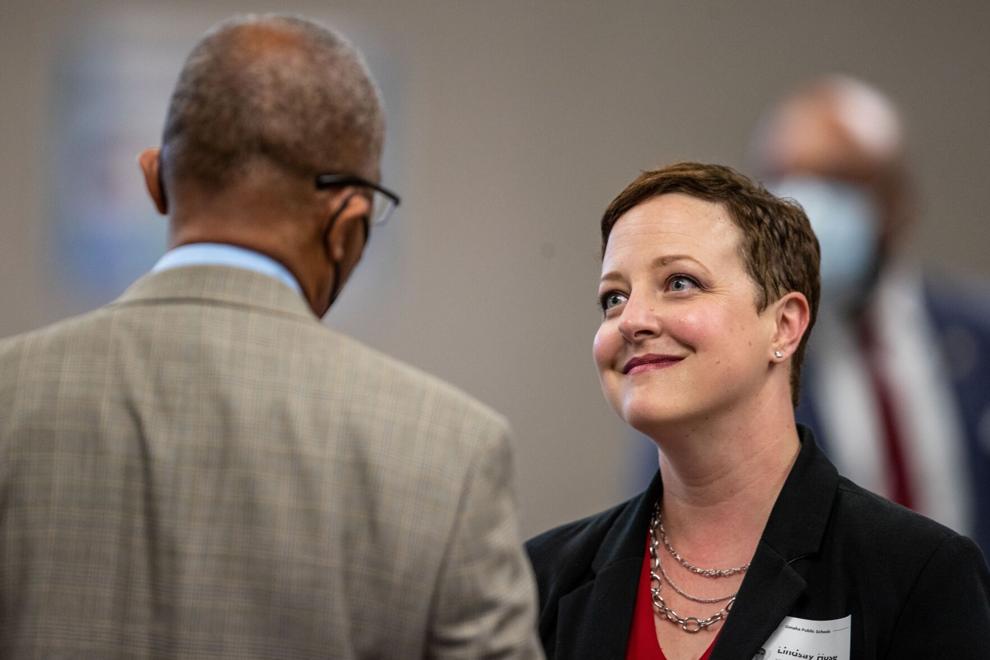 Huse will be meeting with members of many of those groups during her two-day visit.
"My role as the health director is to make the connections in the community and foster the relationships in the community to push that forward," she said. "Public health can't do it by themselves. It's a small piece of the community, but it's an extremely important piece ... and something we excel at is pulling in stakeholders from all over to build a safety net around our community and lift everybody up."
Huse, who is from Gering, earned a doctorate of nursing practice from the University of Colorado Anschutz Medical Campus in 2019. Before that, she earned a master's degree in public health with a dual focus on leadership and epidemiology and public health practice from the University of North Carolina at Chapel Hill in 2015.
She earned her bachelor's of nursing degree at the University of Nebraska Medical Center in 2001 and worked as a public health nurse with the Lincoln-Lancaster County Health Department. She and her husband have two children, a 6-year-old son and a 13-year-old daughter.
Huse said she worked with diverse groups during her time in Lincoln, which included serving as the sole medical official at the juvenile detention center. In Wyoming, she recently revamped a long-running home visit program that previously served only moms with their first child to include their subsequent children.
She said she worked closely with incident command systems that respond to emergencies while in Lincoln, as a civilian employee of the military and most recently in Wyoming.
The board of health is set to consider her appointment at a special meeting June 9. The Douglas County Board then is scheduled to consider Huse on June 15. State health officials also must give their OK.
"I really have been working toward a leadership role like this for about 20 years now," she said, "so this is really a dream come true to be able to come back to Nebraska, my home state, which I love ... and serve the people who live here."
---